Zone Fitness complaints
147
Zone Fitness
-
Over charged and i need explanation
I need someone to explain to me, my account was handed over, but the amount that was handed over is not the amount i owe you guys and no1 is willing to explain it to me, can someone explain to me about ur handing over process.I signed 24 months contract i payed 18 months, from May till November i didn't pay, so i owe that period but number are contradicting, R225+R30 extra costs ×6= R1710, i just need clearity because i didn't sign up for this, Iwant to pay off my debt but i can't now its too much.
Desired outcome: I want to pay money that i owe
Zone Fitness
-
unauthorized credit card charges
I made a payment in advance as I knew I had a lot to do at the end of the month but zone fitness still took the money after I already paid and now all of a sudden i'm owing R190! how can that be possible when i set up a direct debit the money to be deducted every month and now i'm owing you R190!

I want to cancel this contract because it's stressful and a disgrace, I cannot be associated with such!
Desired outcome: I want this cancelled
Zone Fitness
-
Cancellation of contract
Good day, I recently got a transfer to George/ Mossel bay and contacted the Coblle walk branch to cancel my Contract as there are no facilities of these gym's in this area. I am very upset that I was told I have to pay a cancellation fee but wanted to stay a member if there was a gym this side. It surely is not my fault that there is no Gym this side and therefore I feel that I should get the benefit of the doubt. So please take note that if I do not get a positive response I will have no other solution but to contact the ombudsman to resolve this.

I say again, if there was a gym this side I would carry on with the contarct which expires in FEB 2023. I am not in a position to find some body to take over the contract as I have re located to George already.

Your speedy response will be appreciated please

Kind Regards

Johan Nel

id 6306045140089

card number 50227555
Desired outcome: Please cancel my membership with immediate effect
This review was chosen algorithmically as the most valued customer feedback.
To whom it may concern I have never experienced such a company like this in my entire existence, I joined the gym in 2018 and when I joined I was given a month for their special they had to pay r150 and then after a month I was told that the contract will be cancelled and I definitely did cancel by the gym and I was given clarity that the contract will...
Read full review
Zone Fitness
-
Cancelation never done!
I opened a Zone Fitness membership in 2019 or 2020 I used I once after I've contacted the agent to cancel this membership due to it was promised to me that I will get a "personal trainer" because I my first ever having a gym membership so I thought to myself cool that sounds awesome, I then call Amy(the lady who assisted me to open this account) to let her know that I will be going that evening to go gym, so them tells me okay, I must hold on while she then calls the gym I will be attending to get me a personal trainer just to show me the ropes not to injure myself. After holding for 10 minutes +- she came back to say that she spoke to someone can't remember who she spoke to that the guy will assists me. I then go to the place to get there there is only people at the reception area but nobody on the floor to assist. Okay, I then thought to myself, paying R450 for two people this will only get worse from here if they already can't hold their word. I then call Amy an tell her to cancel the memorial an told her my experience, she then tries to convince me that convincing went on for like 20 minutes an I told her to cancel because I myself work with clients who spend 100's of thousands rand by me. An if I don't delivery as promised I loose them as a client so I do everything in my power to deliver as promised. So why should I go though stuff like this with a gym and not benefit anything not even a "personal trainer" for the first time to assist me. As I believe that if you hurt yourself while gyming it can be a lifetime scar. Moral or my complaint, I am receiving emails from their debt collector I owe them 10k+ after a whole year they coming back to me. I would like this to be sorted and taken off my name! As it is causing me to have a bad credit record...!
This review was chosen algorithmically as the most valued customer feedback.
I would like to cancel my gym membership. I have logged the case but am still waiting to be contacted, Opened the membership on 30 April 2022 with the Pretoria branch. I am canceling as i am not able to utilize other branches as i travel a lot, this will not be beneficial to me. Zone Fitness Notification - Query # 254216 Your response will highly be appreciated,
Read full review
Zone Fitness
-
Gym membership
I took out a gym membership in 2018 after been referred by a friend.

I went to gym for about 1 month and could not go back thereafter since I could not keep up with payment and also moved place.

I then decided to call Zone fitness to make them aware of the situation and was assisted by a gentleman (The guy who signed me up, cant recall his name).

I was assured that my membership would be cancelled and based on that confirmation I paid no mind to follow up there after.

To my surprise during the cause of April 2022 (Almost 4 years later) I have been receiving numerous calls from one of Zone fitness debt collectors advising me that I have an amount of R4100 outstanding for my Zone fitness account this after I was assured back in 2018 that my membership was cancelled.
Desired outcome: Membership cancelled and outstanding amount waived
Zone Fitness
-
Account not closed!
Good day

I applied 4 years ago for a promotion that stated if i want to close tge account in 3 months i have to pay a cancellation fee and my account will be closed.

I opened the account at Westgate Mall Mitchells plain and not even 3months not even 2months in my job contract ended and i went straight to westgateall zpne fitness paid my cancellation fee and they said it is closed.

Now i moved from where i lived and after 4 years lawyers calling me saying i owe zone fitness over R5000 i never even used it i closed it end of 1st month what is going on i cant belive what is happening now im unemployed which so hard to find a job in south africa how can i pay over R5000 how?

Just please solve this
Desired outcome: I want my account closed i dont have R5000 to pay please
Zone Fitness
-
Theft
On the 5th of April 2022 at 2:30, I arrived at Zone Fitness Bellville to use the gym. I used the men's changing to change into my gym clothes and locked up my bag in the locker with a padlock. I used the facilities for about an hour and half before returning to the changing room.

When I got to my locker, I unlocked the padlock and didn't find my bag inside. In the adjacent locker next to it, I saw my bag there, opened and clothes tossed about. I checked my pockets of my pants and found my car keys but not my wallet or my shoes. I looked around the lockers and the benches and didn't find my shoes or wallet anywhere. The lock I had on the locker was unbroken and no signs of damage could be found in it.

I went to the front desk to report that my things was stolen. They asked questions about what was taken, when and where it happened. I filled out the form provided and left my contact details. They advised me that the manager was not in but I would get a call the following day. I did not receive any call from the gym.

2 days later I went back to the gym wanting to use the facilities and find out if any information can be provided. I spoke to the fitness manager and they asked further questions about the incident and I provided as much information as possible.

She advised that there is no cameras on the premises but the that there is camera pointed towards the entrance of the gym from a neighbouring company. She advised that not much information could gotten from the camera footage as not much details could be made out. She further advised that hundreds of people could have accessed the gym during the time my things was in the locker and that much information could be gotten from checking that. She advised that they would need to cast suspicion on all those people which would not get them anywhere.

I was advised by her that they can not be held liable for any theft on the premises due to the form I had signed at the time of joining the gym. She had also said that the cost of a new gym card would have to be covered by me, she added that she would speak to her manager about getting me the card for free but was doubtful about that as they do not provide the cards for free.

I am now awaiting feedback from her manager about the incident and the new card. The gym makes it clear to use a lock of quality and to ensure that the valuables is locked away in one of their valuables lockers. The lock I used was unbroken, yet the culprit was still able to open the locker. There is no cameras on the premises to check who is walking in and out of the gym. I have abided by the rules of the gym yet they are unable to do anything about finding the culprit or reimburse me for the things that was stolen.
This review was chosen algorithmically as the most valued customer feedback.
This morning I waited in the parking lot for 40 minutes, along with dozens of other members, for the gym to open. This happens frequently! I wake up early to work out and have limited time to do so. I am very committed to my fitness and it seems your organization does not care about anything except selling memberships. The facility was new a couple of...
Read full review
This review was chosen algorithmically as the most valued customer feedback.
Zone fitness is a definite scam, providing misleading information from sales agents, taking money from accounts AFTER the contract has ended and then refusing to give a refund saying that the membership should have been canceled. THIS WAS NOT MENTIONED, after the last payment at the end of February this company has the nerve to STEAL money and back up their...
Read full review
Zone Fitness
-
Membership I ended after I my last remaining month on the contract
Hi it's been more than 4 years since I last been at a Zone fitness but yet I'm being called about a membership I ended on the last day of my contract. Today I was contacted by Norman Bisset & associates stating that my account has been handed over to them and that I owe zone fitness 3000r in fees. On the day that I terminated my contract at zone fitness parow center I handed in my card to the lady at the front desk and told her it's my last day and I would no longer be joining them or renewing my contract and I asked is everything settled she said yes and I signed the paperwork and left. Six months later I noticed they still debating money from my account and I went to the bank at got it disputed 4 years later I owe them 3000 rands. Can anyone please advise me how to sort this out without me having to pay because this is a rip off.

[email protected]
Zone Fitness
-
Incorrect order
I am with Zone Fitness now for 6 years. About 2 years ago I took my son to sign him up which we did.

Surprise couple of days later we go ready to train and we were told that my son account wasn't activated therefore we will have to repeat the signing up process all over again.

Unhappy with all this situation we gave and dicided to cancel the all thing in which I was assured there's no need as nothing related to my son was active.

So that was it, my son never put his feet in the gym. About a year later I got an email from some lawyers claiming I owe them R5000!

I then contacted Zady in Bellville branch and explained the all situation, after she gave me a running around for 2 months and eventually stop replying or taking my calls, I went in and got her one day, she proceeded to tell me that theres nothing they can do as the lady who suppose to sign my son up no longer works there!

Zone Fitness must pull up their socks and find more competent personnel as it seems they do no know what they doing.

Incompetent, desrispectable and total lack of consideration for their clients. I still getting emails to pay a membership that never existed according to them!

But from my hardworking money they won't see a cent and for all I care they can go and fly a kite!
Desired outcome: Cancelation of an account that according to their own staff it never existed.
Zone Fitness
-
Non service provider
As per my previous complaints which till current date I have not recieved any feedback or a call from your management besides an email from your accounts lady who just follows her job and tries to get more monies out of me so that the owners can get richer.

I applied in Dec fr family package you guys failed to give me what I signed for and after complaining and than requesting a cancelation after weeks of running around you want to give me a deal with out apologising for your bad service is disgusting. Told your salesman my son's autistic yet your company shows no compassion. Please, stop calling my wife laeqa Cozyn 8409020255084 on her phone for money cause your company failed to advise me to bring her into sign the contract nor do you ask for id which means account is not valid. You failed to honor my sons contract by not informing me even though signed contract you would not be giving me special than a month's nd half later you want to give it me after I request a cancellation. I signed as per your club in Wynberg fot a family package. Due to your company failing to honor the request I would like contract declared null and void and cancel them without me paying any cancellation fee. Your terms and conditions does not reflect anything regarding family Contracts yet your salesman sold me these contract as family package which means means your terms and conditions was not upheld as it is not declared in there i am at fault but your company for failure to provide service making your company a non service provider
Desired outcome: Want contracts cancelled for Ebrahim Cozyn id 7908195123085 and laeqa Cozyn 8409020255084Contact number 0826718156
Zone Fitness
-
Litigation for minor account
I had a contract with your Westgate Mall branch. My daughter and son too. We cancelled our contracts and received this year a call from a debt collecting company for account to be settled by my daughter, who had just turned 18. The consultant whom we were dealing with is not interested in listening to the fact that the company had made an error and then just apologise for it. I suppose her main aim is to recover money owed and in the process does not care for customer relations or word of mouth marketing. The point I am trying to bring across is, that the excuse is that my daughters contract was not linked to her father and that she is liable for the outstanding account. She had just turned 18 and has not even been able to earn an income and create her own debt but she has been handed over for collections. Firstly she had no contractual capacity at the time the contract was taken out but yet this is what Zone Fitness did. It is not the responsibility of the customer to advise the company how to manage their business and we can also not be expected to just assume how things work. Your staff had been unprofessional and not the least bit helpful at all. Customer service is not about steam rolling a customer to serve your own purpose as it is the customer at the end of the day who ensure open doors and jobs.
Desired outcome: The lady involved with our case has to apologise and ensure that this does not become a credit buro matter in my daughters name.
This review was chosen algorithmically as the most valued customer feedback.
Ebrahim Cozyn — ZFY1231473 please refer to ref This contract was takin in Dec 2021, I asked for a family package with intention of myself, wife and autistic son to use. Never used it till first week of Jan only to be turned away due to Gym not activating his contract and yet no one called me to advise of the problem. When wanting account activated I wa...
Read full review
This review was chosen algorithmically as the most valued customer feedback.
I joined zonefitness 2019 December for a 3 year contract for them to deduct on the 31 of every month, I never went to their gyms but they've been deducting my money ever since but that is not a problem as they say that is a contract I signed with them. My problem is every time they don't get their money I get charged by my bank R150 but what I've noticed...
Read full review
This review was chosen algorithmically as the most valued customer feedback.
In December 2021 I was assisted by a brilliant salesman named Marven who attempted to sign me up for a family contract. Reason I wanted to use Zone wynberg branch was that it's close to home and son who is autistic is familiar with the environment. The first mistake already was my wife was not present therefore I was told I could sign on her behalf which...
Read full review
This review was chosen algorithmically as the most valued customer feedback.
Six years ago I joined zone fitness, enjoyed it but then decided to cancel my membership as I was no longer using it And had no use for it five years passed and all of a sudden I'm getting called from a collection agency saying that I had an outstanding balance of R3700 which came as a shock as it was closed and paid. I asked the agent of all call record...
Read full review
Zone Fitness
-
Poor service and safety
Zone fitness just keeps disappointing me. I gym at the Parow branch and I've been disappointed so many times either by poor management, dirty showers/bathrooms and unprofessional staff.

The most disappointing of all was when my phone got stolen out of my LOCKED locker while I was in the shower for about 5 minutes. There are no cameras ofc anywhere close to the gym so they got no footage.

The manager (christelle) showed little sympathy and solutions to this matter.

In the passed week I've even seen gym staff kissing his girlfriend who's a member at the club while training in the studio. Is it professional to be doing this infront of many other members?

Please sort this out and contact me on [email protected]
Desired outcome: You tell me
We are here to help
16 years' experience in successful complaint resolution
Each complaint is handled individually by highly qualified experts
Honest and unbiased reviews
Last but not least, all our services are absolutely free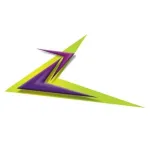 Zone Fitness contacts