YMCA
-
Family Y of Foley, AL
This Family Y was destroyed by Hurricane Sally in September, 2020. It was re-opened in March, 2022 but with some unexpected changes. The walking track, which had been in the main room around treadmills and other equipment, was no longer there. Instead, a room had been added with a basketball court. Walkers are expected to use a narrow path around the approximately 65 x 70 foot room.

It was explained to me at the time that the track around the equipment was moved because it constituted a "liability." It's my belief, having experienced this, that walking around a group of teenagers or men playing a game with bodies flying constitutes a far larger liability.

As a result, the number of elderly walkers at the Foley Family Y has been reduced to a few. I have left the gym without being able to walk on multiple occasions and on Thursday, May 26, I complained to a facility director. I was told I could still walk and that she would remove the non-players on the sidelines from the gym.

I felt that would create an unacceptable situation for me, with resentment from the players. I asked again to have the track relocated to its original position and she said repeated the "liability" claim. I told her at the time that, rather than argue the point, I was going to file a formal complaint.

At one time before the hurricane, it was normal to have 3 or 4 or 5 walkers at once in the middle of the day, once early classes end. Now I know of only 2 other gentlemen who attempt to be "regulars."

Members wanting to visit the Y for other services have no such problem and the remodeled facility is truly excellent otherwise.
Desired outcome: This would seem to be a relatively easy, inexpensive fix: Move some of the equipment on each end of the main room and mark off a walking track ... as was in place originally.
This review was chosen algorithmically as the most valued customer feedback.
My husband and I went to the ymca with our young autistic children fyi this was the second time this has happened to us as soon as we got in the pool a life guard grab a toy from my daughter and said it's for the kids having the swim lesson I said I understand the property of ymca and for the kids that are having the swim lesson but you don't get to take a...
Read full review
YMCA
-
YMCA, Brookfield CT
We are members - me, my husband and 3 kids.

We don't have a time to go with the kids, so I gave my card to my sister and she will go with them to the ymca. The girl at the front desk returned them, because they are 11, 12 and 13 years old... She explained that they couldn't be at the cardio room even with my sister... They can use only the track... My question is : why I have to pay my membership, we couldn't use the y more then month

Thank you

Sonia velev

[email protected]
YMCA
-
Family Locker Rooms
I have spoke to many different employees besides the VP of Operations. The Family locker room is supposed to be for Families and Disabled people. The Facility leaves a lot to be desired. Bathroom/Showers that have many issues. Faucets that are loose and dangerous, Shower levers that are loose to the point the water temperature changes as it falls down. Doors that are missing locks for the shower. Management doesn't care about the complaints. As a handicap individual we have no recourse to use the Facility, without facing these issues. The Management team along with the VP of Operations don't care about the members at all. They can send out a thousand emails asking for Donations!
Desired outcome: The outcome needs to be better Maintenance. Things are taking way to long to be fixed. 3 out of 5 bathroom/showers are out of order. This doesn't include the ones that have other issues
YMCA
-
Personal Trainer Issue
I was planning on a deadlift workout that day when I noticed that a personal trainer and trainee were taking up the entire area where deadlifting is done. I decided to give them their space and do a pullup/deadlift split workout. I put in my earphones and I started my sets. The trainer interrupted my set and told me that I was working out too loud? I was using metal plates but I was by no means slamming the weights down. The trainer was very rude and offered no viable solution to "his" issue. Some days I just want to work out in peace, but all the trainers here have to put their noses in everybody else's business. I read their policies after I was done, and I committed no violation
YMCA
-
My Ymca director
Ms. Kath is her name she's rude and mean even my friends outside the Ymca complain she made a 1st grader cry over a mistake she made. almost everybody else at Leila G Davis elementary Ymca complains about her and try's to get her fired. she's old and grumpy. everybody who walks in to the Ymca office with Mrs. Kath comes out crying! even other consulters left because of her. please help us!
Desired outcome: me and everyone else at the Ymca want her fired!
YMCA
-
Aquatics staff
Every week since Oct 2021 Tricia the Aquatics Director interferes with our Deep Water class. She turns down our music, and threw equipment at my instructor. On 4-21-2022 she scheduled a water class to begin the same time as my deep water class, and interrupts my class telling us to move. On 4/28/2022 a life guard named Rachel screamed at us at the top of her voice to move and again interrupted and stopped the class. Why would they schedule classes to overlap and then be extremely rude to members participating?

When I talked to the director last fall about this issue, her response was that she would just cancel the water classes.
Desired outcome: Proper scheduling where we can do the deep water class without being rudely interrupted and treated like crap. I have never seen another class just abruptly ended by another instructor screaming at them to move. It is beyond rude.
This review was chosen algorithmically as the most valued customer feedback.
Our holiday programme arrived this morning around 9.35am this morning with 26 children and 6 staff (qualified swim school teachers) we were meet by the center manager Cameron who was very rude and arrogant. He refused to allow us to enter basing his decision on us having to make a booking. I advised him that i had emailed the center on Tuesday 19 April...
Read full review
YMCA
-
Central ymca
There is a theft problem happening at Central YMCA! Lockers in the mens & womens locker area are being broken into while they are locked! Things are being stolen like purses, mens wallets, car keys, house keys, credit cards, debit cards, checks, and personal items and using them for criminal activity! Why hasnt the YMCA emailed all of their customers letting them know of the criminal activity taking place in the locker rooms to warn us and protect us?
Desired outcome: EMAIL YOUR CUSTOMERS TO LET THEM KNOW AND WARN THEM OF THE CRIMINAL ACTIVITY HAPPENING IN YOUR FACILITY TO HELP PROTECT US!
YMCA
-
Pickleball private instruction classes
I signed up a private pickleball lesson for 4/6/22 at Y Silver Spring, MD. On that day the class was cancelled due to a fire hazard in their building. I was told by their staff that everything had been cancelled.

I called them many times afterward to ask if I would be getting a refund or credit for the canceled session. The receptionist had no idea how to handle the situation except transferred my call to the director whom I have not been able to reach successfully so far. I left him a couple messages. Also left my contact info at the front desk reception but nobody, including the pickleball instructor, ever returned my call. I sent several emails and also posted questions on their website but no response so far. I don't believe how unprofessional they have represented and how they do business.
Desired outcome: I would expect a refund to my credit card or my YMCA account asap since it has been 3 weeks from the day of the occurrence and a reply to my emails which I have sent multiple times.
This review was chosen algorithmically as the most valued customer feedback.
To Whom It May Concern: On Friday March 5th at 5:30 pm, when I went to pick up my children from After School at the YMCA program, Mrs. Doreen, YMCA Director; informed me that my son, Joel Hooks (5 years old) had run out of the classroom and was nowhere to be found. I did not receive a phone call or any kind of notification for this incident, until I came...
Read full review
This review was chosen algorithmically as the most valued customer feedback.
I was not going to write this message, but after some contemplation and boiling frustrations, I decided it might be best to reach out and possibly relieve some concerns. I am not writing this for the purpose of "justice" for myself, per se but for the sake of keeping others from facing the humility I did. Not knowing exactly who will receive this message, I...
Read full review
This review was chosen algorithmically as the most valued customer feedback.
Galesburg Illinois Main Street YMCA lady did not tell us that we had to pay for the lockers all she told us is how to get in they took my old lady's stuff out of the locker put the lock back on and all they left was a note where's my old lady stuff I called up there and they said give us a week they didn't give us a week they gave us a day and they didn't...
Read full review
This review was chosen algorithmically as the most valued customer feedback.
On 3/16/22 my family was informed that the swim academy my daughter was enrolled in was being discontinued. Since then I have been to the Y multiple times to ask for assistance in the following A) Get a reimbursement of 1/2 of the registration fees for March since they stopped having academy. B) 1st of April they had not stopped the bank draft of $60, so...
Read full review
YMCA
-
YMCA Santa Monica, CA
One of the reason's I chose YMCA was the benefit of using a Y when out of town. When I inquired at the YMCA in Santa Monica about being able to visit their Y and use it when in town, which isn't often, they told me NO!

I'd have to buy another membership and pay a $100.00 sign up fee...or could go to a neighboring Y and pay $28-$30 per day for a visitation access.

I only use my local Y sporadically, so they have made money on me over the years. I'll bet if you look at the overall rate of usage of all members, you'd find the same. If they won't allow access to a visiting member, then they ought to not have access and use of the name YMCA. Poor policy decision.
Desired outcome: Change the policy at the Y in Santa Monica, CA. and other sites with a similar practice
This review was chosen algorithmically as the most valued customer feedback.
I believe Mr. Bennett lacks the proper training in regards to handling after school issues in regards to parent concerns or complaints. I have written a few emails to his manager Mr.Cory Johns in regards to his passive behavior. He is bully, shows no respect to others, ignores serious bullying issues and does not take concerns in regards to my children...
Read full review
YMCA
-
Facility
The pool area is either closed down ,not any staff to monitor the pool area, sauna is not open due to a class or not staff. It's not fair for the pool open for class but can't use the Sauna while the class is going due to no staff. I have only specific times to go into the Sauna and it's not fair I can't go into the Sauna while a swimming class is going on. It's for my heath and benefit. They take your money every month. I wouldn't suggest No one waste their time and money if the whole facility is not operational under the excuse of staff shortages. If your looking to swim ,use the whirlpool or Sauna thus is not the place to attend.
Desired outcome: Whole facility be operational.
YMCA
-
North Branch YMCA in Philadelphia
On 3/15/22 my locker was broken into and wallet was stolen containing all of my credit cards and identification.

When I approached the front desk about it. I was met with an attitude like "this happens all of the time and there's nothing we can do about it". I was also told that "it wasn't our fault" meaning the YMCA's fault. As a member for over 10 years this makes me extremely uncomfortable and now I don't want to return as a member. I don't feel safe going to the YMCA. I also don't feel like my belongings are safe.
Desired outcome: I would like a formal apology of the way I was treated after I had my belongings stolen at YOUR business. There also needs to be a locker room attendant IF thefts are so bad that it's a "norm".
This review was chosen algorithmically as the most valued customer feedback.
Date Incident happened : March 12, Saturday, 2022 time: 1 PM Location: Birmingham, MI Member minor: Anjika Dutta-Choudhary Parent: Sandip Choudhary phone: 586 216 5422 email: c. [email protected] My daughter, 11 year old, goes for lap swimming. On this day, according to the YMCA schedule from 12 pm to 2:30 pm, there should be two lap lanes and two...
Read full review
This review was chosen algorithmically as the most valued customer feedback.
On 2/16/22 around 2:10 Ms. Travis one of your directors that over see's three schools was filling in for the normal supervisor who was out this day. On this day a four year old was assaulted, pulled aggressively several times, squeezed, rough housed, isolated and racially profiled against Ms. Travis. Furthermore Ms. Travis wrote a false statement saying...
Read full review
We are here to help
16 years' experience in successful complaint resolution
Each complaint is handled individually by highly qualified experts
Honest and unbiased reviews
Last but not least, all our services are absolutely free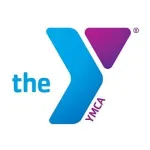 YMCA contacts