GoDaddy
-
My emails are getting automatically deleted if more than 365 days without my consent
On 8th October 2021, GoDaddy sent mail to my digital agency that they are migrating our account to a more secure server, and this was sent as "do not reply" with no consent seeking from us. since then I can't see any mail more than a year when i log in on any of my webmail account managed by GoDaddy through cPanel. to our shock, without our consent they have changed setting to delete permanently all mails beyond 365 days. it's a business account email since 2016 and I can't see any of the old emails beyond one year on my webmail account. I have been following up with GoDaddy call center for many days but no resolution yet and my business is suffering. Reference id [protected] for my last discussion with Ms. Vijayalakshmi. I am asking GoDaddy to restore my old emails immediately with in this week otherwise i will file legal case against them seeking damages to my business.
Desired outcome: i want all my emails restored on my all email accounts since 2016
GoDaddy
-
GoDaddy taken a thousand UK pounds from bank account
Approximately two years ago I thought about setting up my own web site for my jewellery business, DayDreaming Jewellery.
Due to the diagnosis of a brain tumour I had to stop this having never used GoDaddy.
They keep taking money from my husband's bank account despite me repeatedly telling them in writing that I cannot run a website or business.
My husband has been to his banking was told he cannot stop the automated payments!
I am unable to work and we cannot afford this money but Go Daddy refuse to engage with me or stop taking money every month.
Desired outcome: No further payments to GoDaddy and reimbursement.
GoDaddy
-
Cancellation 2 step verification process time
Hello;

Due to my mobile phone change, I would like to cancel my 2 steps verification process.

I filled the required 2 steps verification form provided by GODADDY.com on 10.10.2012, but still I did not get feedback from godaddy. (Godaddy did not send to an automated e-mail to recieve my e-mail, But I asked from local GODADY staff that inquiry is created.

I sent an Complaining Email to GODADDY HEADQUARTER.

About ten days I could not reach my account.

So Meanwhile, I sent a few additional canncellation forms them.

I contacted regional GODADDY staffs (Turkey), they said we had no choice but to wait.

Godaddy's office in Turkey provides services for a single sale only.

So I am asking by my self Why I cancelled my Hostgator account, and move my acoount to Godaddy.

Date: 10.10.2021
Customer Number: [protected]
GoDaddy
-
Domain expired
On september 11th I received notification from GoDaddy that my domain would auto renew. Then on October 11th I received notice from 'coza Notice System' that my domain has expired and will be deleted in 5 days. In between the 2 emails I received nothing from GoDaddy.

Now they want me to pay a 'redemption fee' more than 10 times the annual renewal fee plus the annual renewal fee.

According to their help line consultant, their record show I was sent several reminders and notifications to renew before the domain expires. I did not receive one! Now they say they are unable to void the redemption fee and I must pay or loose the domain. They also wont allow me to transfer the domain. THIS IS BLACK MAIL!

I offered them access to my email account so they can verify I didnt receive emails but they 'can't do that'.

The consultants have attempted to help, but say there is nobody available to authorise voiding the redemption fee.

If I am forced to pay the redemption fee I will transfer my domain away from GoDaddy as soon as I am allowed to and I will post this story on social media to warn others not to use godaddy.
Desired outcome: Redemption fee must be waived
GoDaddy
-
Domain and one included email account.
I purchased in advance 6 years of Domain service which included one email account. The email account has been discontinued, with the only option being to purchase new products to access the one email account.
Repeated attempts to resolve this with godaddy were useless. Their position is that the email was 'free' and can be removed.
'Free' email was part of the product purchased and was a big part of their promotion of the domain product, 'includes one free email account'.
Desired outcome: email service I paid for, or refund of my advance Domain fees.
This review was chosen algorithmically as the most valued customer feedback.
I purchased a Domain broker service for the domain resolveit.com. I declined to provide a budget estimate when filling out my request. I receive this email from the Broker: "Hi David, Welcome to the GoDaddy Domain Broker Service. My name is Mauricio Zambrano and I'm here to help you successfully negotiate the domain name RESOLVEIT.COM. I'm a domain...
Read full review of GoDaddy
GoDaddy
-
Service
My website tinytreasuresandmore.com is being designed and developed by developers [protected]@gmail.com
After making all the payments fr the development charges. I have been blackmailed for more money and not giving me the host mail id and password and even the mail id support tinytreasuresandmore.com belongs t the owner sonal Agrawal she had unknowingly change the password.
Because of which now i can't track my e-commerce orders.

Attaching bellow the payment details made t the developers.
Desired outcome: Requesting the rights f the website n email
This review was chosen algorithmically as the most valued customer feedback.
I am 78 years old with a short term memory problem. I have not been able to communicate with Godaddy by their telephone or chat facility. They do not seem to understand what I am asking and many have difficulty with the English language. My probl;em is that I needf to update my website"www.werribeehighschool.inf". I originally wrote it but it is now far...
Read full review of GoDaddy
GoDaddy
-
Hosting
I called your company last thursday and Friday with regards to my wife's email address which I wanted to reset her password. The only way I could do this was to pay for a new subscription which I did not want to do. In the end I paid $90.01 and reset her password. Once done your company did not acknowledge the transaction and it wasn't untill we asked apple to help us which alerted us of theis non acknowlege by your company
For your reference case Number [protected] on email [protected]@finebuild.net and order # [protected]

I now wish to express my concerns as to your customer service officers who have failed in every attemp to solve our problem and totally dissapointed with your company and the hours I have spent trying to sove this problem.
I will never recommend your services to anyone.

I now respectfully ask that you refund me the $90.10 into my credit account ending with3381 without fail

John Rosa
Desired outcome: Refund wanted and confirmed once done
GoDaddy
-
Deduction of unknown Amount
Hi team,
As discussed on call, I have a deduction from Godaddy for the amount of 1144Rs in July and 1138Rs in August for which the reason is still undefined.
Attaching the June, July and August Bank statement to let you know the exact transacted amount.
Request you to kindly refund the same as I have not purchased anything from Godaddy.
I have only purchased one domain name by the name of bakedopamine.com, I will only pay for that.
Also request you to remove my card details from the account so that I don't have to face the same hassle from next month onwards.
As per the executives, I am being told that I have three accounts linked on my email ID which is [protected]@gmail.com, I only want one account with which my bakedopamine domain name is linked, rest I would request you to please demolish for further convenience.
I have had several conversations with the Godaddy customer care executives and they assured that my amount will get refunded, but besides getting the refund I am being charged up again on the 5th of august, I am attaching the chats with the executives who assured me my refund.
Kindly take some serious and quick action on the same to reduce the amount of stress and harassment I am going through.
Your quick response will highly be appreciated.
Let me know if anything else I have to provide from my end.
ThanksKaushiki Khanna9888979499
Desired outcome: Refund for the two months
GoDaddy
-
Recurring charge
I complained over a week ago. I received an email from Complaints Board to confirm my email, which I did, and then nothing further happened. I received a $131.05 charge on my American Express card which I disputed. They investigated and said they found the information which concluded their investigation! What they provided me was a printing dated June 26, 2021 of the credit sale in the amount of $131.05, authorization code 125794 and that it was a recurring charge.
I have received no invoice, notification or anything to do with this recurring charge. I don't approve it and don't want it. What I want is this recurring charge cancelled (I don't even know what it is for), my credit card information deleted and, before that is done, a credit in the amount of $131.05 put back onto my car.
Desired outcome: Refund, recurring charge cancelled, credit card information deleted
GoDaddy
-
Worst service from godaddy customer support
Sir one of my web developer haked my domain details like user id and 2 step verification number the same I have complaint raised on july 16th 2021 to change support team and I got incident id is [protected] also I given request change 2sv on 19huly incident id is [protected] till now I have not got my details whenever I call support team they say the are working on it its crosses more than 360 hours still they are working please looking to the mater and resolve. My domain arevapaints.com

Email id [protected]@gmail.com

Contact number +[protected]

Customernumber id [protected]

I have submitted govt issued photo identification also.
Desired outcome: Team is working past 15 days same reply
GoDaddy
-
GoDaddy
GoDaddy has been nothing but awful for the multi-years I have been a so-called customer!

Due to their continued poor service, I purposefully removed all auto-renews from my products as I intended to go to any other service provider other than GoDaddy.

the system reestablished auto-renew and have fraudulently taken over £630.00 from me and are refusing to refund the money as I contacted them 3days after the 'cooling off' period - this does not apply to me as I should have no cooling off period.

To compound the situation they advised that me to get an email essentials bundle which would mean that I could immediately port my current email to the new bundle - exactly the same email and immediately!

Now I find myself without my business email for 24-48 hours and still out of pocket...
Desired outcome: a full refund and reinstate my email
GoDaddy
-
Recurring Charge
I received a 'recurring charge' on my American Express Credit Card. I disputed the charge & American Express did an investigation. They informed me that it was a 'recurring charge' from GoDaddy in the amount of $131.05 CAD. I have no idea what this 'recurring charge' is. I would like to see an invoice for this charge & I want this 'recurring charge' cancelled, my credit card information deleted & confirmation that this has been done & that there will not be any further charges. The authorization code is 125794.

Juanita Arthur & Robert Whyte
Desired outcome: Refund, cancellation & confirmation of cancellation & no further charges.
GoDaddy
-
Overall service, website, customer service that is inexistent
I signed in on 07.23.2021 on Go Daddy for a website set up and an email account. I ended up being billed twice and with a second email account that I didn't want. I was billed twice. I attempted on 07/24/2021 (the following day) to contact Customer service and nobody pick up the phone. Firsts I was informed through the website that I will be contacted in 31 minutes. That didn't happen. I called one of the numbers listed for Customer service and I am still on hold after one hour of holding the line open. I want a full refund and a cancellation of ALL services derived from this "Go Daddy" company, or whatever it is.
Desired outcome: I want full refund of all charges derived from signing in with "Go Daddy".
GoDaddy
-
I am complaining about an internal security problem with godaddy
Sunday June 27 at approx 10am
I contacted GoDaddy as I have for
20 yesrs regarding my account.
The tech I spoke to was big off from moment visit started.
I explained the problem anx was met with... "that is no problem"
5-6 times as I kept repeating the problem that exists even as I type this missive.
Finally I became very irritated as his starting off-tone got to be abusive. I record my calls as GoDaddy does. Both are angry and refuses to refer me to someone else whom I could visit with. PROBLEM is SOMEONE
(not me) has mixed my credit cards addresses, etc. I certainly, after 20 years, would not. So in addition to my complaint of the rude tech I certainly believe SOMEONE internally has messed with my 2228047 account. Such mistakes can cost me many dollars! Please contact me with someone with more authority than initial contact techs or refer me to your Counsel.
Thank you, Capt Larry Beavers
Acct 2228047 Bevo2, @aol.com
Desired outcome: Contact me
GoDaddy
-
Jordan shoes purchase
The website is buyjordanshoes.com

I am contacting you this because I made a purchase on buyjordansole.com.
I did not get a shipment in. I got no verification for shipping and tracking. I have email them back for weeks. I got no refund and no product. There is no number to contact them.

Please help!
Can you contact me back at [protected]@yahoo.in.
Henry Cribb
This review was chosen algorithmically as the most valued customer feedback.
GoDaddy is a BIG cheater, and charged my Credit card with a huge amount without informing me. Please don't buy anything from godaddy.
Read full review of GoDaddy
This review was chosen algorithmically as the most valued customer feedback.
We've been a GoDaddy Customer for 10 plus years across 2 company's. We did not want to leave GoDaddy, but their version of Microsoft 365 is just too limited for experienced techs. GoDaddy gave us 1 day o download our emails into .pst files and to export our data from SharePoint. Now Data is missing and or corrupt, and GoDaddy won't assist @ all.
Read full review of GoDaddy
GoDaddy
-
Beware of Discrimination at Godaddy
I ordered a website from Godaddy for the second time 11/2020. Go daddy never completed my site and refused to give me a refund.

I worked with a rep by the name of Alex for 3 months and made appointments with me and did not show up. He stated he would submit tickets to website design and never did. He blatantly disregarded me and my small business.

I requested a refund so that i can take my business elsewhere and I was discriminated against by a " customer experience" manager.

I received a call from a Nick O today 03/02/2021 at 4:48pm est. Nick stated he made a decision to deny a refund request because my order was restarted 11/2020 and initial order was placed 04/2019. I asked Nick was he aware of the negligence of staff member Alex, he said no we wont speak to that. I asked Nick did he do a proper investigation, and he stated no, he read notes. I asked nick did he hear the previous phone calls I regarded to all of the update promises that didn't take place he stated no, and he has done all that he was going to do and her can offer me 3 months of free hosting.

I asked Nick why he felt he should not complete a full proper investigation, and then make a decision. Nick responded to me and said he didn't need to. The lack of customer care that Nick a "Customer Experience Manager" had is the highest level of Unprofessionalism. Nick's lack of empathy is woeful and his "as a matter of fact" attitude was uncivil.

That fact that my account didn't get properly investigated for a refund due to my purchase date is discriminatory.

Godaddy has never made my site live. Alex has missed 4 go live dates in 2021 alone. There are multiple recorded calls that provide proof Alex negligence. And to top it off my company has lost over 250k in funding opportunities and 03/09 will be another 50k.

This is unacceptable and i need to be contacted amber.[protected]@live.com.
We are here to help
16 years' experience in successful complaint resolution
Each complaint is handled individually by highly qualified experts
Honest and unbiased reviews
Last but not least, all our services are absolutely free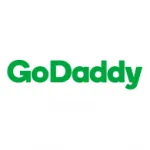 GoDaddy contacts