Network Solutions complaints
62
Network Solutions
-
domain and email access
Escalation #: S-1975551

I have not access to sending or receiving email from my domain: mail.combs.us.com.

Specifically:

[email protected]

[email protected]

[email protected]

[email protected]

I have been a 15+ year customer and I have been without the above access for the last 5 days. During this time I have called support 5 or 6 times. This level of service is unacceptable.

Tom Combs
This review was chosen algorithmically as the most valued customer feedback.
I am writing about the anti phishing button that pops up in webmail. I am looking at all my e-mail online in Networks Solution to eliminate the thought that any other mail program would be the problem. I open the link in an e-mail and before now a button would remind me that going to another link may have result in phishing. I feel safe going to the link...
Read full review of Network Solutions
Network Solutions
-
"Professional" EMAIL
Can not get help. Even to try and reach NS website I'm blocked

by "hCaptcha" test. After I complete the picture matching I

still go nowhere...Screen continues to say "ONE ORE STEP"

but goes nowhere after I prove I'm "human".

I've got a email problem and can not reach the company for help.

That problem is: that when I reply to an incoming email I get

a screen demanding I re-login; then it makes multiple copies

of the email that line up across the bottom.

I can't get rid of these.
Network Solutions
-
sales and service
Your employees took our credit card and then ghosted us. We received no service. When we call in to deal with this we get the run around. When we ask for a supervisor we are promised a return call that never comes. We contested the charge, but your company is fighting back. Do not use this company! I have spent hours on the phone trying to resolve this. Their support is all over seas. The representatives are not able to do anything. I was willing to stay on the phone to reach a supervisor and they hung up on me.

You have taken my money and treated me like dirt.
Desired outcome: Do not use this company!!!!
Network Solutions
-
Network Solutions
Registering a domain and launching a website using the website builder advertised by Network Solutions seemed to be a risk free investment, something I could try and cancel if it didn't work for me. No. When I was unable to find a design template that was suitable for my concept, I made something work… or tried to. Which was completely ineffective and inflexible. Trying again day two, I couldn't log in. When I went to chat with support, it was able to log me in, but not to just log in. So when I used my email for support, they knew who I was, but when I gained access through this method, my contact details and my email with two letters swapped. This must've been done on their end because I popped right up when going to chat support. What I learned when correcting this mistake is that I now couldn't cancel or change anything else or transfer domain elsewhere for 60 days. They got me. I also didn't realize the price would skyrocket. I never did get my site up and running, but I did lose my domain and my money to this scheme. I also have these dishonest scammers all my personal identifying information and card number. Why hasn't this been shut down yet? I didn't think someone could just outright violate ethics and business practices using loopholes and minimal effort so blatantly, with no consequences. Wait, it's 2022, that's exactly what I should've expected.
Desired outcome: I would like my domain to be transferred upon request, no further charges, a refund and for Network Solutions to not sell any of my personal information.
Network Solutions
-
Network Solutions: website builder
There have been so many problems/issues with this appalling website builder provider that I don't know where to start! It's been one headache after another, and their after-sales service has been appalling. I have 3 x products with them and wished to cancel them all; I therefore clicked on the "Disable Auto-Renewal' buttons and received the relevant acknowledgement. But - surprise, surprise - they have taken £15.83 out of my bank account today (which is one of the rolling monthly renewals that I disabled). I cannot believe that they have taken money from my bank account after I requested that all products be disabled. This is my first experience of using a US based company, and their customer service has been appalling; I will not use a US company again. Really frustrated! Hope you can help. Many thanks
Desired outcome: Confirmation from Network Solutions that all 3 x products have been cancelled and that NO further monies will be taken from my bank account
Network Solutions
-
Unauthorized charge for unwanted, added domain name
I have my own domain, cybrworx.com, and the registrar is Network Solutions, a service I have had for almost 20 years. I do not use it for anything but email, I do no ecommerce, I have no webpage, I have no web presence at all so there would be no need for a second domain. In August of 2020, Network Solutions added to my domain a domain similar to mine (cybrworx.site) as a "free service" without my knowledge. On August of 2021 they billed me via paypal in the amount of 101.97 and made it a recurring charge. The charge went out, and was paid though for some reason this was not brought to my attention. My current .com address is due to expire on 4/22, but they took the payment two months early. It looked to me like they were selling me a year of service but requiring payment after only 10 months. In researching why this would be, I discovered a couple of things:

-I had an additional domain that I didn't know about, cybrworx.site

-It was added so that someone else couldn't "tarnish my web presence" by using this similar name, and

-the "free domain" ended up costing me over double what the one I actually contracted for costs.

In trying to get a refund or credit for future services I was told since I didn't dispute the charge (of which I was unaware) within 30 days, there would be no refund/credit given. I tried to be flexible, but the only help I could get was to cancel the "free" $100 domain name. I don't know where else to turn, as I don't know who regulates this type of business but I feel as if I've been defrauded by this company. I find myself wondering how many others have been taken in by this, possibly a larger entity, and have had it go unnoticed?
Desired outcome: Refund or credit for stolen money from me.
This review was chosen algorithmically as the most valued customer feedback.
my name is Michael Derrick, Domain is waterhole-leather.com it has been 2 weeks since I signed up with your service and my site is still not up and running. I get warning signs when trying to log into it saying it is an unsecured site, but I have email from you saying that SSL was installed. when I try and check my domain name email or set it up in outlook...
Read full review of Network Solutions
Network Solutions
-
email not working
for 10 days, email access, sending and receiving has been inconsistent. Getting three kinds of errors (SSI cannot connect with server/SSL error/timed out). I have called Network Solutions numerous times, worked with night people, been told it's apple, it's the settings, it's the port, it's SSL. I have tried everything, following all instructions given to me about settings. I have spent at least 10 hours trying to get Network Solutions to fix my email.

There seems to be no way to bump this up to management, and the problem is disrupting my business.

[email protected]
Network Solutions
-
Access to my domain
Network Solutions has blocked access to my domain name: practical business basics.com. It expired in mid-October with no historical activity beyond creating the name. I contacted Network Solutions prior to expiration for help in navigating their website to move the domain to another registrar to save money and their Chat desk started a series of delays that took me past the renewal date. They'd direct me to unlock the account, but not mention an access code for the transfer. I'd get a code, only to find my account locked again. Then that code expired and I had to start over. Chat and telephone conversations over the subsequent weeks got me nowhere. My only option was to pay for a renewal, now there are penalties involved. I guess if I were younger I could have figured everything out, but I'm a retired senior who struggles with features on my phone. I expected their Customer Service to help me. They very politely made it worse with every contact.
Desired outcome: Access to move my domain name: practicalbusinessbasics.com
Network Solutions
-
transfer mx
I have transferred a domain from Google to Network Solutions to activate email. It has been almost 10 months and nothing has happened. They keep charging me every time. I have paid $300 for 5 email accounts. They confirm that they have my domain but cannot find it in their system. I asked Google and they said they transferred it to Network Solutions. A web search show that my domain bandrapalli.com is with Network solutions. They agree, but have not activate my emails and charged me and do not want to give me credits back for the charges. I can be reached at [email protected]
Network Solutions
-
UPdating Apple phone email
Got the email about updating iphone.
it stated new setting: mail0.hostingplatform.com. For in and out server.
Having been a certified network engineer for over 25 years I substituted my domain name for hostingplatform. things didn't work.
I called tech support and he stated that the setting hostingplatform was the exact setting to use. I tried and while it was timing out I tried to have him verify ports and other settings. HE FELL ASLEEP. I HEARD SNORING. REALLY?

I fixed it myself.
This review was chosen algorithmically as the most valued customer feedback.
On April 1, 2021, I purchased an upgrade from Wordpress Entrepreneur to the Wordpress for Growing Companies for the domain www.area05aa.org. While this upgrade was charged to www.area05aa.org with receipts to confirm, Network Solutions applied this upgrade to www.area93.org... a separate company. I have been on the phone for over 2 hours with tech support...
Read full review of Network Solutions
Network Solutions
-
Removed Domain
I have a few domains registered at Network Solutions, but two domains were just removed from my account, twice.

First time it happens, both domains were returned to my account almost one month later, after a lot of e-mail exchanges with Network Solutions support.

A few months after solve this case, both domains were removed again. But now, every time I send an e-mail to Network Solutions I received a default automatic message and I have to insist to receive a not automatic message. But, every message I received comes with a different approach:
* One says my domains were returned to my account
* Another one says I have to pay for my domains
* Another one says my domains are in redeem period (even with the expire date for 2022)

As we can see, Network Solutions has a really poor service that even its customer service team don't know what they're doing
Desired outcome: I just want my domains returned to my account.
Network Solutions
-
Domain name registration & auto rebew
Network Solutions charged my credit card twice (×2) monthly for three (3) years. This despite deactivating & cancelling the domain name service with them. Upon making contact, they acknowledged that my 2 domain names were deleted from their registry but continued to charge me for allegedly hosting services (?). Since the 2 domain names were canceled, no website/email, what was there to host & charging for it? Their support member was stomped by logic. So when I told the support staff that I saw numerous complaints online about Network Solutions "scam", the support staff hung up! I promptly canceled my credit card. The sad part is, US$1, 368 (J$212, 040) could have benefitted for my family & I. BEWARE!
Network Solutions
-
Webhosting service
Dear Sir :

We are having problem with network solution support team, we asked for domain transfer for about two months ago and until today we could not transfer the domain out,
We are only trying to transfer the domain and we opened multiple support cases without reply, please check the tickets numbers :
Ticket number Creation Date
OFS-11483 July 28, 2021
OFS-12199 August 1, 2021
OFS-12687 August 3, 2021

Moreover I opened two chat with the support team and they inform me that I have to wait for the technical to reply to the ticket

Please check from your side and ask the team to fix the issue and make this transfer successful

Our domain that need to be transfer is ( group-cc.com )

Best wishes
Desired outcome: transfer our domain
Network Solutions
-
Unauthorized credit card charged
Account: Account Holder
35696271 IBE Publications P/L Edit
25109140 Eunson Training & Consulting Pty Ltd Edit
35696270 IBE Publications P/L Edit

31 July 2021
[email protected]

Baden eunson

I have had $300 deducted from my credit card - for no reason. Please explain.
I note that on https://www.complaintsboard.com/new_complaint/. many people have complained about such actions. Not professional or legal.
This review was chosen algorithmically as the most valued customer feedback.
Network solutions made an unauthorized charge to my credit card for private registration domains name for 26.89 And the auto renew was set to "on". Automatically this was not my intention, I wanted and paid for my domain name of $4.99. I notified that in May and June they charge me 26 89 (approximately) I have set the auto renew off and complain that the...
Read full review of Network Solutions
This review was chosen algorithmically as the most valued customer feedback.
In 2000, I registered my domain with Network Solutions. Every year, upon renewal, I received a notice to renew and paid it at the time. Nine years ago I registered my domain with Network Solutions for a nine year subscription. On the expiry date of May 26, 2021, my Website was removed. I phoned Network Solutions Wednesday, June 9, 2021 and realized that my...
Read full review of Network Solutions
Network Solutions
-
Domain Registrar
Here is a typical communication with Network solutions:

"This is the 2nd time I have entered this ticket. I bought [----].com 5 months ago and still cannot access MY domain on Network Solutions. All I want to do is access MY domain name that I OWN and transfer it OFF NETWORK SOLUTIONS ASAP!

How do I access my domain name? It does not show up on my account. Where is it? Why did the last tech support person not respond to my question? I need this domain transferred as soon as possible.

Here is the last ticket, to which I received no useful response:

Here I pasted in the text from the last ticket, which went unanswered in any meaningful way. They simply stated that my domain name was registered in my name under another account number. They provided no reason as to why it was under another account number, or how I could access it.

I NEVER choose Network Solutions to host domain names for me. But when you buy one in an auction, it can automatically become registered with NS and then the ridiculous incompetence begins...
Desired outcome: Get my domain name off Network Solutions!
We are here to help
16 years' experience in successful complaint resolution
Each complaint is handled individually by highly qualified experts
Honest and unbiased reviews
Last but not least, all our services are absolutely free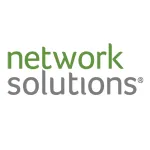 Network Solutions contacts