GoDaddy
-
Tech support and follow up tech support
On July 6 2022 I needed help from godaddy to reactivate my email address as a result of mirco 365. Go Daddy tech specialist wanted me to save all my emails, than dump the program, install the updated program and than reload all my emails. I let him know in no uncertain terms that keeping my emails successfully was imperative to our business operations. He assured me that it was not a problem.

After following his directions to save all the emails he wiped out everything and installed new version. When with his directions I went to reinstall my emails there was nothing. no emails no nada.

I currently have several additional hours trying to get help. I've been on hold twice for over 45 minutes. Been "disconnected" 4 times. Misdirected (departmentally) 3 times and been greatly upset 7 more times

I desperately need these emails. Whether you have them somewhere or someone can show me or come by my office to extricate these emails
Desired outcome: I desperately need these emails. Whether you have them somewhere or hopefully have someone who has the expertise come by my office to extricate these emails
GoDaddy
-
Email Service
My business email has been shut down due to some security update GODADDY is performing on clients who use Microsoft Outlook 365. My email has been down for a week and now they say may be another 3 days. I called once or twice a day, stayed up ALL night on chat and they still cannot recover my email and get my business email of 20+ years up and running. I get 200+ emails a day for my business and suddenly I am shut down. THey told me if i filled out the form they would fix my problem and send me an email in UP TO 72 hours, this is after i was down for 2 days! I called everyday to check on it AFTER THE 72 hours passed. FINALLY they said OH you filled out the wrong form! BS! On the phone they said yes sir we know what you need, you are having problems with your email password! I SAID YES! Then on day 5 they said I completed the wrong ticket! Why didn't they tell me that on days 1-5? Now on week two they are saying complete the form for email access! I said how long will this take and they said 3 more days! All of this so they can HEEEELP me by beefing up security! If i need help i will ask for it! Dont just shut me down!
GoDaddy
-
Website deleted without notice
I ordered and payed for a domain, then I ordered hosting, then I ordered the SSL, I paid in advance for the services.

On June 23, 2020 out of nowhere my website was deleted, they lied and said it was the developer.

I was only one with my password, plus the the 2 step verification. I have put so many hours into this site.

I called the US number but never stayed on the phone, about 3:45 I receive a text indicating that they noticed I was calling, the text came from a CDN 647 number.

This time I called the CDN Godaddy customer service, and I end up paying for restoring fees, after they tell me nothing can be done, all of a sudden I am put on hold, and then offered to additional service. At this point I am desperate. I agree to the additional service, it will take 72 hours.

Come Monday, I am calling in the police. This is wire fraud!
GoDaddy
-
Email account
Firstly, I spent so much money on call, because the operators are not helpful at all.

My domain is with Host Africa. The settings have been changed a while ago. I asked the operator who can check if my email address is active or advice me on what to do.

They just send me back to Host Africa, and Host Africa did what they needed to do.

Please help!
GoDaddy
-
Crazy Domains Stole My Domain Name
I have had this Domain for years and I have renewed it yearly.

Last year I never received my renewal email.

I reached out to them and they said that they sent me an email.

The email that they send it to was no even operational in 10years.

They did this intentional as every year prior to last year I received the renewal to my nominated email address which was different from the one they said that they sent it to.

That domain is now worth over $15,000 that's why they stole it and refused to send the email to the correct nominated email address.

AVOID them as much as possible as I will do what ever I need to to recover my domain.

If anyone knows how to then I will fight it.
This review was chosen algorithmically as the most valued customer feedback.
I am a college teacher at Los Angeles City College. There is one month left in school and we are on the last assignment on a canvas platform that links to my webpage on Go Daddy. I was reviewing my bills and saw a fee on my visa statement. I didn't understand the bill and thought I had service I no longer needed. The service was webhosting for...
Read full review of GoDaddy
GoDaddy
-
Transferring a domain (KBAKAUAI.ORG)
I have been trying for several months now (since January) to transfer a domain from the previous registrant (president of the organization) to the new president. We have answered all of the emails, filled out all the forms, and answered any questions when asked, but still have been unsuccessful transferring the domain. When we call in, we rarely speak with someone who knows what they are doing and in one case were told the only way we can speak with a tech support rep is through text (never by phone). The last email we received was confirming the new registrant is actually going to be the old one. No! Not what we asked for!

I have always been very happy with the service provided by goDaddy, but I am extremely disappointed now. Plus we have wasted so much time and experienced SO much frustration. The bottom line is our organization is unable to move forward without access to this website and email account!
Desired outcome: Complete the transfer by April 22!! It is not that hard!! We would also like a credit on our account for free hosting for at least 6 months for our frustration and waste of time.
This review was chosen algorithmically as the most valued customer feedback.
Godaddy is horrible! They took my last name, which is trademarked and there are only like 20 people in the entire world with it, and are trying to extort a stupidly high price for the domain - for my family name!. What the hell? This is called domain squatting, and is illegal, but apparently they do it because us "little people" don't have the stomach for...
Read full review of GoDaddy
GoDaddy
-
Domain services
GoDaddy is involved in WHOLESALE domain squatting, including people's personal last names and names that are trademarked. This is a horrible practice, and completely antithetical to the purpose of the internet. If you want to make money, deliver a valuable service, instead of squatting and infringing on trademarks, then engaging in extortion in order to fraudulently obtain a high price for squatted/infringed domain names.
Desired outcome: I would like my family domain name back. There are less than 10 people in this country with my last name, and GoDaddy is squatting on it and attempting to extort money from my family. How would YOU feel if I stole "godaddy" from you?
GoDaddy
-
3 days to verify if two step verification fails
Hi Guys

I have 2-step verification switched on. The number that I use to have for that has changed and I do not have that number anymore. Now I am locked out of my account. Now I hear It will take 3 days for godaddy to verify the information I have uploaded. It should not take them 3 days to verify who I am to be able to to unlock my account so I can access my information. The banks can do this in less than 2min, and they have my money. I am not happy about this. For everything they provided they did not provide what I needed when it mattered.
Desired outcome: Make it super quick for people to verify who they are. I am sure there are a few smart people at godaddy with a passion for great customer service that can make this happen.
This review was chosen algorithmically as the most valued customer feedback.
Go Daddy Misleading selling a five year contract for hosting... Then adding in extra charges after.. Go Daddy sold me a five year hosting package - £597.00 1 Jan 2020 to host my site... Plus £101. for my two Domain names... total £698.00 BUT OMITTED forwarding my emails for six months...Never saying it was an extra. Plus 2022, they turn off my website...
Read full review of GoDaddy
This review was chosen algorithmically as the most valued customer feedback.
Godaddy.com is literally laughable at this point and I refuse to give them anymore of my money. I originally purchased my domain for $12 for a 5 years on 2/15/2016. The card on the account was no longer active ( 5 years later - new card) . On 3/21/2022, when I went online to update the billing information and pay for the domain, it told me that I was no...
Read full review of GoDaddy
GoDaddy
-
Website not responding, can't get in the back pages
www.latinmusicpublishers.com , the website is not responding to my password, the information that I have does not match theirs even though both the info and the password have not changed. I refused to keep paying for an email I wasn't using so I changed the email info in the website and 2 months later I could not get in. I still had emails (at the new address) letting me know somebody purchased something and I got by, but recently the website won't even disburse the free items. I have been complaining for months, now and loosing revenue and customers and nothing gets resolved. They keep telling me that someone will send me a password to get in and nothing ever happens. The website is visible but woocommerce is not responding so people are unable to purchase anymore. Calling them is a colossal waste of time, please help!
Desired outcome: Restore my password and recognize the new email as my link with the company. I want to be able to get in, fix woocommerce and serve my customers. Thank you.
GoDaddy
-
Website Design Services
I was sold on a a monthly plan to pay $125 per month for GoDaddy to not even design, but to add pages, text and images that I supplied to them and now I have waited 15 days for them to upload content to 3 pages and when I call every 2 days, they say two more days. I am almost at my limit where I just will have to say goodbye to GoDaddy, a company I've relied on for years but lately has had many issues, AND COVID IS NOT TO BLAME. Sad!
Desired outcome: Get my site up and running!
GoDaddy
-
After making payment no products or refund received
after making payment on 9th Feb. I dint received product nor refund after waiting 7 more days for refund amount till not received

email id [protected]@gmail.com

customer no [protected]

irresponsible customer manager Priyanka Kallury

[protected]@godaddy.com
GoDaddy
-
Domains and Free Website Builder
I have been with GoDaddy since their inception. In the past few years, they've not been behaving as I've been use to so I stopped referring and using them for many services. Their employees in the past have told me that they were shutting down a server and I was being forced to pay for a pricier server, then later told that was a lie by another employ and my hosting was moved back, which then damaged the structure of my site. I have extensive protection on my site, they once claimed that my pages, once loaded onto their server and months later now had viruses. (And they blamed me?). They told me several times that my old domain was now gone and sold, as I had not gotten a bill...I purchased it while they were telling me that - as I was on another domain sellers website and I picked it up for a buck. So, I haven't been using them much except for the hosting as it was paid in advance. Typically, I will have this new service and GoDaddy's pages up on my computer, phones, or iPad and do speed searches.

I saw when searching for domains today, their advertisement "All domains come with Website Builder...Create and publish your website for free. Add paid features like an online store when you're ready." I was like, "Great! They're doing that special again!" So I went ahead and went with GoDaddy and paid for the domain and 3 month's of hosting.

Once I paid, the page then said the new page then said to start setting up my 7-day trial. That's not what was advertised. This is Bait and Switch. I took a screen shot of it as well.

I have serious trouble reading after multiple eye surgeries and I have to use a very large table mounted magnifying and lit glass to read, which takes scrolling left to right, and it takes a long time before I buy anything. There was nothing on this that said it was for a 7-day trial, 30-day, 45-day, or 1-year. It's just like the other pages; a basic 1-page template that you can add to it when you're ready to make it an online store.

When I called, both Reps Mikhial in the Caribbean and Duane in Arizona stated they do not offer free website builders. ACTUALLY, in fact they do and I already have two of them, also screenshot'd for my documentation.

They got my money, I told Duane I wanted my money back, as I literally just paid for it within minutes, less the time spent with the previous Rep, and then Duane went silent. (Same tactics used in many call centers). Fortunately for me, all of my calls are recorded due to my visual issues.

Now, I know as an ADA Advocate, that if there are any hidden stipulations or terms, they must be in the same size font as the advertisement. There is nothing. It is literally only AFTER you purchase, that there is any mention that the page you're setting up is a 7-day trial.

This is NOT acceptable.

I've been bringing this company many customers throughout many years and it's time we part ways permanently. I don't want any of my clients being treated as I have.

I'm not submitting these screen shots as they contain my credit card and personal information. I'll submit them to my own state's AG's office and the ADA office as well.

I'm filing with the Arizona Attorney General's office. I prefer that they face some real questions. I'm also filing with the Office of Civil Rights and an ADA Violation because for visually impaired individuals, we need to be able to see any and all content BEFORE any purchases are made. With that said, I asked someone else if there was any mention on the page of a 7-day trial and the answer was "No." Their opinion, as the advertisement shows, "Add paid features like an online store when you're ready." which the page is free (like the two others I have) and. when you're ready to make it an online store, then you start paying for those options.

They need to get compliant with ADA - they make all this money and can't make their site for visually impaired individuals? Maybe my complaint will help them.
This review was chosen algorithmically as the most valued customer feedback.
goDaddy's analytics meausment failed on Jan 28 2022 I was lucky enough to take a screenshot on my facebook because I was proud, it was posted some time Jan 28. I was supposed to make a $1500 pitch on Jan 31. I had well over 500 visitors and now it only showing 40, I would of met the amount of traffic needed to get the money I cannot provide the data now...
Read full review of GoDaddy
This review was chosen algorithmically as the most valued customer feedback.
I had a go daddy account which I use for companies I work for I am a digital marketer and I purchased couple of domains on my account and hosting services for 5 years and I did lost an access to the number used for 2nd step verification after I contacted support mentioning this problem back in 2018 the did not helped me recovering my account I tried...
Read full review of GoDaddy
GoDaddy
-
Website services not rendered, GoDaddy unwilling to resolve.
My website has been inactive since October of 2021, when I coincidentally paid to renew my account. I called in January 2022 after identifying that the website was "down", asking for consideration for four months paid where no services were rendered. I was told the "auto renew" was turned off (for some reason) & that since I missed the billing date (still to be verified as fact) the website was unpublished. I was also told that even though I paid a few days after, it was not their responsibility to "re-publish"; it was mine. I was treated very poorly on the phone as a loyal customer, an expectation was also given to me in advance by the "rep" that his manager would do nothing - and he didn't. WOW! GoDaddy has been very flexible in the past when it came to renewals, collecting money, or upgrading my services; However, they have no flexibility when asked to resolve a matter that involves any form of compensation for a service that they did not provide. Very disappointing!
Desired outcome: Refund for period website was inoperative.
This review was chosen algorithmically as the most valued customer feedback.
In Q3 2021 we tried to change NS records for a domain, from GoDaddy (GD) to Hurricane Electric (HE). All applicable records as on GD were duplicated on HE. tried transfer numerous times, all failed. Shelved process temporarily. On 18 Jan'22 again started process. Correct changes were made on GD, initially showed as "in progress" with a 24hr delay, then...
Read full review of GoDaddy
We are here to help
16 years' experience in successful complaint resolution
Each complaint is handled individually by highly qualified experts
Honest and unbiased reviews
Last but not least, all our services are absolutely free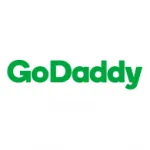 GoDaddy contacts