GeekBuying.com complaints
37
GeekBuying.com
-
Regarding order no.: 5661155
The purchased item, 1 pcs. Coswheel T20 electric all terrane bike, had multiple damages on arrival, all over the item (see the below description and the attached pictures).

The damages are:

1): Damaged left handle (see pictures).

2): Missing button for horn (see picture).

3): Damaged shock absorber (see picture).

4): Damaged luggage carrier (see pictures).

5): Damaged frame (see picture).

6): Damaged rear swing arm (see picture).

7): Bended brackets on front fender (see picture).

8): Bended brackets on rear fender (see picture).
Desired outcome: Please replace the purchased item, with another without damages.
After a VERY long correspondence with GeekBuying, in order to get the damaged bike issue resolved, they say that there is no damages on the bike!? WTF - I have taken VERY clear pictures of all the damages, with an elaborate description to each picture!? Again, WTF!? WARNING: DO NOT BUY ANYTHING FROM GEEKBUYING, THEY WILL NOT COMPENSETE YOU IF YOUR GOODS ARE DAMAGED UPON ARRIVAL!
This review was chosen algorithmically as the most valued customer feedback.
Team, I had sent my scooter to geekbuying warehouse and since more than 3 months they are still reparing the scooter, No one is giving me the time lines as when this will be sent back to me.. They said that they will repair it with 2 to 4 weeks but not sure why they are taking more than 3 months Order No: 5394649
Read full review of GeekBuying.com
GeekBuying.com
-
SCAM/FRAUD: Do not, I repeat, do not buy from geekbuying.com
I bought a treadmill, never received. For 3 months, all they say "we are investigating". I called the currier and they say "seller never gave them a package"

400 euro down the toilet. I keep sending th message every day but no help.

Pay 100 euro more and buy from AMAZON. Period. And if possible buy "prime" products (that they keep at their own stock).

To save 100 euro, I lost 400 euro.
Desired outcome: 400 euro
This review was chosen algorithmically as the most valued customer feedback.
My order was not delivered. I contacted UPS and they raised an investigation and they have told me to contact Geek Buying directly. Geek Buying tell me they are waiting to hear from UPS, but when I have contacted UPS directly they said they are waiting for Geek Buying to complete the claims form. I want a refund for the item that was not delivered, but Geek...
Read full review of GeekBuying.com
GeekBuying.com
-
Bought a Item and not delivery
A two months ago, I bought one item with Geekbuying.com, in that time that item was in stock, after payment them send me a email saying that product its not available at moment, I open a chat with the company several times, all the times them excuses, Can you help about how I can take my money back or my product.

Uelles Alves de Souza
This review was chosen algorithmically as the most valued customer feedback.
I bought a product (order 4768424) on November 16, 2018, I paid for the most expensive shipping, according to the website from 9 to 12 business days, after 14 days (10 business days) looking at the tracking on the carrier's website you can see the product is out of stock. Of all the products I bought outside my country is the first time in 14 days has not...
Read full review of GeekBuying.com
This review was chosen algorithmically as the most valued customer feedback.
Order #4686560, shipped on 4/09/2018. Never received. We've been following up with your team for weeks in order to get another product shipped or reimbursement. Your team isn't helpful and is asking to be patient and to send a post Canada form confirming that we never received the package. Canada Post cannot emit this form because there is no trace of our...
Read full review of GeekBuying.com
This review was chosen algorithmically as the most valued customer feedback.
I order a 6 inch smart phone ..didn't receive it nor a refund..so I reorder it..got stament saying by email that it should be shipped by Nov 6.. no problem ..but still not refunded from last order..trying to get pic to send if my bank account where it shows that 70 was taken out for purches on October 6.. waiting on new phone I hope I get this one..but I...
Read full review of GeekBuying.com
This review was chosen algorithmically as the most valued customer feedback.
I ordered for the cited product on 16th August, 2018 vide order no. 4670027 for ₹ 4295.81, total cost being ₹ 4424.57. As per description the unit is a device with android version 8.1 Oreo but it came with Android version 7.1.2. The price of this version of the product was ruling around INR 3650 at that time. On being duped in this way I sent them e-mail on...
Read full review of GeekBuying.com
GeekBuying.com
-
https://www.geekbuying.com/item/mjx-bugs-2-b2w-wifi-fpv-brushless-rc-quadcopter-rtf-bright-black-378454.html
Follow link. Drone arrived defective. There customer service had me jump through lots of hoops and then said even though the merchandise was defective that if I pay shipping both ways to China, over $50 that would send me an exchange. The item came opened an repackaged and they Sa that they opened it for there inspection. PLEASE DONT BUY FROM THEM!
GeekBuying.com
-
I already returned their defective product and no refund yet. very delayed response and refund.
I already returned their defective product for which they asked me to pay for return shipping and that they would just reimburse / refund me the return USPS shipping fee. They already got the item and they still wouldn't give me the 2 refund - one for the defective phone that I returned and one for the return shipping fee. I sent them emails but the response time is so slow and very delayed. I never got any response until I decided to do the useless live chat that does not cater to "aftersales" supposedly. They still refuse to send me a refund whereas the first time I sent them an email about the defect, they said they would issue a refund for the phone and then later for the return shipping fee. So, they already got the item and they are still delaying everything. This company is a sham and a scam.
GeekBuying.com
-
iphone
I ordered this item from your company called geek it says that it was delivered on 20/3/18 but no item has been received.please contact me on [protected]@gmail.com with an explaination of where my goods are, or refund my monies for said item.your companies came highly recommended but it now feels like im dealing with a cowboy company and youve set this company called geek just to rip people off
GeekBuying.com
-
refund
I have placed an order for drone, however I have not received it yet. I have asked geekbuying to refund my money. I have been sending lots of email but I did not get any response. I need my money back.

Order Number: #4438642
Order Date: 2/11/2018
Order Status: Shipped

Shipping Method: Registered Airmail
Shipping Date: 2/11/2018 12:00:00 AM
Tracking Number: RF524417086SG

Please help me get my money back
GeekBuying.com
-
gdu drone
I've tried to contact many times [protected]@geekbuying.com for a problem with my order #4372847 made 7 jan 2018 (receiver 8 feb 2018) but I NEVER had any response
Also tried to chat with support operators with no luck

My order is very expensive so need a response to resolve my problem: a part of my order doesn't work as needed and a need to substituite with a funcional part
GeekBuying.com
-
jumper t8sg rc transmitter
Bought a Jumper T8SG RC transmitter to use on computer flying simulators and quadcopters. After a month it came and worked for 20 minutes. I contacted Geekbuying.com 6 times with no help, another 6 times through PayPal with no help. The only thing they did say is they don't warranty anything but controllers, the Jumper was not included. At first Paypal said they would give my 70 dollars back. It cost 56 bucks to send it back to China and at least 2 other customers say they deny receiving items. So I would have paid more for nothing. Paypal knows about Geekbuying but does not warn customers.
Mar 16, 2018
12:23 am EDT
Thanks to the Bank of the West again, I got a full refund. Not PayPal or Geekbuying.com. I am a happy camper now. Go through your bank for support against the rip offs at Geekbuying.com. Hope they are as helpful as Bank of the West who have got my money back from numerous scams, rip offs and outright thieves.
GeekBuying.com
-
worst customer service and refund policy-4257896
I have purchased one item on November. The product is not sent for almost a month. When i contacted customer service for the tracking ID or status. The reply i got telling that wait for few more days we raised the complaint with courier department. But they are not ready to share the tracking id or complaint details. Due to this reason when i asked for refund, they are telling that refund cannot be initiated for 3 month of time. Why customer has to wait for 3 months after paying amount and without getting his product also. What kind of policy is existing. There is one waste chat system exist in website. It never get connected.
GeekBuying.com
-
xaomia action camera with accessory and battery bundle
Terrible, terrible terrible! - web processing wouldn't let me get an extra battery because their 3rd party that ships it cannot deliver to USA. Site wouldn't tell me that though, just wouldn't process. Got payment confirmation from PayPal and created an account, but never got a shipping confirmation. Logging into their site, my items are still in the cart. 7 - yes 7 emails to support, after the sale, and tracking emails they provided and all I got from Monroe was "order shipped". Live Chat does not work and no other email response. 16 days now after I ordered and I don't know if it will make it by Christmas.

Will NEVER order from them again - no matter how good the deals are.
GeekBuying.com
-
sale of defective electronic products
1) sale of defective electronic products
2) refusal to take back the defective product in standard exchange while I was in the period of 7 days of retraction.

despite multiple reminders by mail, the after-sales service has made express not to process my request for return of the defective product.

So now the entity "[protected]@geekbuying.com", it asks me to pay at my expense (shipping charges) of the product return that never worked. It is not at all interesting for me because the return costs (shipping charges) are more than 20% of the total amount of the product.
GeekBuying.com
-
order number: #4264894
Order Number: #4264894

Hi,

Can you pls share by when complete order will be shipped. Order has been done on 23rd November.

Order Number: #4264894

I am chasing since last 2 weeks but no response. Tell me if this will be shipped or else cancel my order and refund money back

[HK Stock](English Version)Xiaomi Huami Amazfit Bip Lite Version IP68 Bluetooth 4.0 Sports Smartwatch Bluetooth 4.0 GPS Gloness 45 Days Standby - Black 1 USD 64.99

Huami Amazfit Bip Smartwatch PET Protective Screen Film - Transparent 1 USD 1.95

[HK Stock]Universal Replacement Silicon Watch Bracelet Strap Band 20mm Two-tone Round Hole for Xiaomi Huami Amazfit Bip Ticwatch 2 Weloop Hey 3S - Blue+White

Regards,
MANUJ
GeekBuying.com
-
defective product sent not resolved after one year
I bought a phone (https://www.geekbuying.com/item/LeTV-LeEco-Le-Max-2-X820-5-7inch-Android-6-0-OS-4GB-32GB-Smartphone-373277.html) from geekbuying in 16/11/2016 (almost one full year ago).
They sent a defective phone (Network did not worked) and I have been explaining every time I contact the support person (Shirley) over and over again (they do now read the previous emails or let me talk to the supervisor) - order 3852583.
For short:
I bought a phone from Spain warehouse to avoid customs.
The phone was defective and I returned it to the Spain warehouse.
I paid more to get a new replacement phone.
The replacement was sent, against my will, from China,
Customs taxes got applied.
Support said they would be responsible and would refund it as it was their mistake.
Now I only got partially refunded.

I just want the money I overspent refunded, and I should had not paid, and never ever have business with this company again.
We are here to help
16 years' experience in successful complaint resolution
Each complaint is handled individually by highly qualified experts
Honest and unbiased reviews
Last but not least, all our services are absolutely free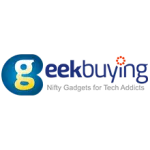 GeekBuying.com contacts