Fingerhut
-
why I canceled my account
I was considered a valued customer who purchased and paid off many products with a few thousand in available credit then one day I woke up and got a alert from my credit watch app that a new account has been created. I immediately called them told them I have not made a new account and wanted to know whats going on... they told me they created the account for me as a valued costumer... I asked how can they do that without notifying or asking me a lady went into a long monotone explanation in a Indian accent and wasn't even taking a breath I had to scream lady shut up to get her to pause then I canceled my account.
Desired outcome: to have a conversation with an english speaking person that holds a position alot higher than a phone tech
This review was chosen algorithmically as the most valued customer feedback.
I recently have a credit account of 600, so I first ordered a mistake air mattress that I knew I was sending back when it came. It was 300 dollars and the box wasnt packaged in another box, I never recieved a return label. I had to print it out. I also purchased a laptop that im good with it cost 377.00 with 100 dollars off. So it was 277 minus a12.50 with...
Read full review
Fingerhut
-
Fingerhut
Item ordered was man's Hoosier dec of 2019. Received Womans puffy vest size 3x. Geez.

Had no idea that FH was so fraudulent. Returned wrong items with packing slip. Received email 10days later "We Have It " we have your return

3 years later, its still on my credit report. I did not get what I ordered and returned the item. I. Owe. Nothing

Working with THIRD dispute agency now. I will pay lawyer, but never the $86 ridiculous balance. Don't pay people, fight. That's why they continue to do this, it WORKS!
Desired outcome: Want the 86 balance removed, they have their item i have nothing. What is so difficult about this? Webbank off my credit report
This review was chosen algorithmically as the most valued customer feedback.
Due to illness, I am unable to make my minimum payment due 5/2/22. They have it advertised all over their site that they will work with you if you cannot pay due to illness (I need to move my payment date to the end of this month, or double up on payments next month. I have never been late in the 5 years I have been a customer). I called 4/28/22, was on...
Read full review
Fingerhut
-
Safelline
Very confusing way they operate. It seems like they intentionally create barriers for those who are seeking benefits. I have been unemployed since August 26th, 2021. Yet they have only paid two benefits. Despite providing my lay-off letter, proof of applying and being qualified for unemployment benefits until October of 2022, and providing proof of being registered with an employment agency, Safeline still requires more information that quite frankly doesn't have anything to do with my case. Now they're asking for more proof: another screen shot of my registration with the employment agency and proof that I owe unemployment. The fact that I owe restitution to my state unemployment agency has NOTHING to do with being laid-off or being awarded unemployment benefits.
Desired outcome: The company owes me benefits from my initial lay-off on August 26, 2021 to current
Fingerhut
-
Fraud purchase
I received an E-mail that an iPhone was purchased and 2 payments made with my debit card that I did not purchase. It was 6 hours after I received the E-mail when I attempted to cancel the fraud order and was declined "too late to cancel" i called Fingerhut fraud at 8am Pacific time and they told me they would investigate and would take 1-3 business days. I just received an E-mail that the thieves order has shipped! They didn't stop the shipment to Minnesota and I live in Washington State!
Desired outcome: I want the shipment stopped and the moneys returned! it was two separate payments $114 and $200 plus $1100 in Fingerhut credit
This review was chosen algorithmically as the most valued customer feedback.
In January of 2022, I ordered a Fitbit watch from Fingerhut. When I returned the watch, within the specified time and in exactly the same condition it was in when I got it, I was not refunded the entire amount of the purchase. The first time I called I was escalated x2. The second person I spoke to transferred me to another department that was closed for...
Read full review
Fingerhut
-
Credit account
They keep temporary increasing my limit then dropping it ...that has sent a red flag to my other credit cards making my credit limit to be dropped.. My credit score dropped..and this is the second time they have done this...i have called and requested dont raise it again and then drop it...i am trying to pay them off for 29.99% intersest rate...i dont want to order no more frim them...
Fingerhut
-
Cell phone
I ordered a cell phone from Fingerhut. I had the phone for a couple weeks and had nothing but issues put of it so I sent it back. Fingerhut will not remove a payment on that phone and the payment has now became late which cause the payment to go from $37 to $88. I've emailed them multiple times but of course no help at all. They wont remove the payment off of my account for a faulty phone they sold me that was returned to them.
Desired outcome: Remove the payment and late fee for the phone I returned
Fingerhut
-
Returns
I ordered an OVER PRICED laptop. It is very small and useless. I do not want the laptop. I see on the website you have 60 days to return merchandise. I did just that, I returned the laptop before the 60DAYS were up. The laptop was returned to me with absolutely no explanation why it was returned! I called the absolutely useless customer service line and was repeatedly told you are supposed to SEARCH on fingerhut website fir the laptop return policy?! Are you serious! I stated I will return the laptop for full credit. Why am I being "raped"!? I am being Forced to pay for something I do not want! If the product was defective you would exchange or refund?! The laptop is in the same condition as it was sent and can be sold... to someone who wants it.
Desired outcome: Full credit
Fingerhut
-
Safeline
I recently noticed that Fingerhut has been charging me monthly for over 2 years for this SAFELINE crap that I never "opt-in" or authorized. I directed that it be canceled immediately and that a full refund be applied! I also requested a copy of the contract that I signed authorizing this enrollment, have not received anything nor am I ever able to speak with a supervisor, as they are NEVER available. I will follow up with Consumer Affairs as well as BBB if Fingerhut is not willing to resolve this in a timely fashion. I also notice that there is a Complaint Board with numerous consumers complaining of the same thing happening to them - as well as a - Class Action Lawsuit pertaining to this.
Desired outcome: Full refund - not that 60 days garbage
Fingerhut
-
Magic chef ice maker chrome
I am having a hard time with the item that I ordered and paying it off . My payoff isn't right . They are working on me paying interest and not the item . Paying it off early is supposed to pay off and where they are going with that I don't know. Call me at 3184939979 so it can be fixed
! With the way they are doing it. I can send it back and pay cash at Walmart and be lot Cheaper
! So give me a call when you get the information I sent
Thanks 😊🛑
Comment is make it where I can get the item paid off and not having a hard time with it.
Fingerhut
-
Customer service
I've kept my account current and made purchases in the past. for no reason my orders keep getting cancelled and when I call the don't have a reason for it just that I have to call a different phone number. They either keep acting like they are loosing me or put me on hold till I hang up. They told me to send in a copy of my birth certificate, ID, and utility. This is ridiculous I'm not sending all the info to. That's how personal information gets stolen. I really hope we can resolve this or I will just close my acct.
Desired outcome: Able to make purchases without sending blood sample in for verification
Fingerhut
-
Billing
I had a finger hut account and paid so well they raised my credit, I made payments early where I believe I was always paid ahead one or two months in case I had a bad month my payments were paid . For example I made a pmt say feb 3 rd for feb pmt due feb 5 th then I paid again feb 23rd for the March pmt due. I did this every month. I was paid through December in October . Now they are saying I am late and demanding 2 payments. I explained and read off my pmts. They are saying they put those extra pmts toward the principal, which I did not request and I checked my bal never went down. If this were true my Val would have decreased by that amount because if they apply to principle interest is not charged. One rep said they would take care of it and never did. When I called back I was told too bad and they were rude. Now after never missing a pmt and paying ahead they are turning me into credit company ruining my credit I have worked hard to rebuild. I have proof of all my pmts.
Desired outcome: Credit my pmts as should have been credited, to where I am current. My next pmt should have been due in January 2022. Retract bad credit statement to credit bureaus.
Fingerhut
-
Fingerhut
I order a cell phone from them on 07/27/2021 and it didn't work, and I sent it back, and copy of the Post office statement, they claim that they didn't receive the phone, we tracked the phone, and someone at Fingerhut got it, so I kept calling they sent me affidavit to to fill out, I did and I didn't hear anything from them again, they tell me that I need to fill out another affidavit, I ask what happen to the first one, they never answered me, and they never sent another, they told my account was sold to another company, and I'm still making payments to Fingerhut.
Desired outcome: My money or cellphone
Fingerhut
-
I want them to send me my overpayment for 358.22
On Aug.16th, 2021 there was an over payment made to my Fingerhut Account for 358.22. I called them when I received the statement, and requested my refund, overpayment to me at my new address, account #6369-9210-7296-1245/ and my customer # is 2838459796. They told me Vic was the person that I spoke with that I had to email them my social security card, state ID, and 2 utility bills to prove that I am Margaret Gomez. I asked to speak with her supervisor and she told me he was busy, and will my call the next day on. On 10/28 he did not return my call and I called them. The automated system requested the last 4 #s of my SS#, and I entered the valid #, the system said this is not a valid #, and they hung up on me.
This review was chosen algorithmically as the most valued customer feedback.
I'am a loyal and long time customer of fingerhut I was given credit with this company and I always paid them on time I even doubled my monthly payments with fingerhut. They raised my credit from $300 to $500 and I started making my monthly in december 2020 $50.00 each month and then I doubled the payment s to $100 and they say I owe the $599. They are a...
Read full review
Fingerhut
-
Credit insurance
I have been paying monthly for this Safeline Insurance that Fingerhut offers as protection against any hardship. I had surgery in late July and I signed up for help filled out paperwork sent in paperwork from my job and my doctor and they were still asking for proof of employment. My disability paperwork from the job is proof of employment. It states when my leave started and when my leave ends. This is just another way to scam hard working people out of more money.
Desired outcome: Do what they promise and help people so that we don't get swallowed up by debt just because we're sick. laid off or in some other crisis or hardship.
Fingerhut
-
A set of two dash cams
I recently added a set of 2 dashcams to my account & received them today with them being damaged/defective.. I called customer service & was told they were going to replace my order but it would take 3weeks, which I don't understand why it would take that long when it didn't just recently & seeing as how it was damaged due to the delivery service they used, they should make it right for me because this is now on my credit & I'm being billed for this but cannot get use out of it... Furthermore I have been trying to call customer service back & they have my number restricted or whatever & I can't access customer service online for some reason either... I want this issue resolved or else I am not only canceling my account but I am contacting BBB FTC... This shit is ridiculous.
Desired outcome: I want my items I ordered in working order
Fingerhut
-
Late payment
I set my account up for automatic payments and thought I was all set. Payments were coming out of my account and paid as agreed. Than payments stopped, and before I realized it I was charged a 30 day late payment. Called fingerhut for explanation and they informed me I had to reenroll for automatic payment. So I paid off the balance and asked them to removed late payment to which they refused.
Desired outcome: Late payment removed from my credit report
We are here to help
16 years' experience in successful complaint resolution
Each complaint is handled individually by highly qualified experts
Honest and unbiased reviews
Last but not least, all our services are absolutely free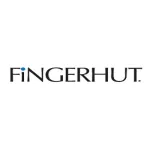 Fingerhut contacts