DailySale.com complaints
70
DailySale.com
-
Unable to return defective product
I ordered Apple Watches for my kids for Christmas from this site. I ordered them in October because I was afraid with COVID not being able to get them in time, and I tested them out when I first got them and they appeared to be fine. Then my kids opened them and wore them Christmas day, and they wouldn't hold a charge. We tried all different settings and no matter what we did, the watch would not hold a charge for more than half a day. Then my son's watch finally died and wouldn't charge at all. We requested that they be returned/exchanged/refunded, but denied because it was more than 30 days, even though they were purchased as gifts and were not used until Christmas. We tried to explain the situation, but DailySale.com held to their 30-day return policy. DO NOT BUY CHRISTMAS GIFTS HERE! And if you do, you better make sure they work perfectly because after 30 days from the date of purchase, you are STUCK with it. I will NEVER buy from this company again! Horrible customer service.
Desired outcome: Return defective product for refund
DailySale.com
-
Locked samsung galaxy s10 128 gb
Received phone. Looked good. Transfered info from old phone to new one. Put in sim card. Phone asked for a code. Got in touch with carrier. They said phone was locked. Emailed dailysales. They assured me phone was unlocked, with what i now believe to be an automated response. It also had the info about returns/refunds at the bottom of the email. There was no offer to help me with the issue, just return it. Why would they be so quick to offer returns/refunds if they were so sure the phone was unlocked? unless, by reading the complaints, they have no intentions of refunding my money. Got in touch with samsung. They said phone was locked to cricket prepaid. Contacted cricket. They would not give me info or unlock phone without old phone #, acc. # & pin #. Emailed dailysales again asking for info on how to get phone unlocked. No answer after several attemps. Returning phone for reund. Update later.
Update. Got a notice from my cardholder today. A refund for the amount of the phone has been applied to my account. Hope you all get yours soon!
This review was chosen algorithmically as the most valued customer feedback.
The item was paid for and apparently shipped 12/17/21. I was given an estimated delivery date of 12/23/21. The item was a Christmas present. It never arrived. I tracked the shipment via the UPS tracking number they gave me and the info stopped as of 12/22/21 where it supposedly was "enroute to USPS." I spoke with our local post office and the gentleman used...
Read full review
DailySale.com
-
Samsung laptop and wireless mouse defectove
A silver samsung computer laptop bought in November 2021. I received it and the plug did not fit the computer and therefore, the computer did not work. I sent it back with a letter inside saying what happened and I would like a refund. They said the computer didn't come to them and they would not refund my money, Then, I had ordered a wireless mouse and and it came to me with the package opened with the wireless piece missing,
This company should be reported to the Better Business Bureau, They send defective items and then won't refund your money.
Mary C. Foley
Desired outcome: full refunds
DailySale.com
-
Order hasn't been received
Order # is ... E1769236-1 I have not received my order yet. It is a long, navy, zippered sweatshirt/jacket. However, I did receive order #1769236-2. Waiting to hear from you. My name is Eunice Jones. I would like to thank you for resolving the problem I had on a prior order...#1769236. It was handled very proficiently. I would recommend "DailySale " to my friends and family, letting them know your company can be trusted, and you are credible
DailySale.com
-
Customer service
I have been trying to contact Dailysale for a return address. I have been sending numerous emails and messages but no one have answered me. All I get are automatic answers that my question was submitted and someone will contact. It's been a week and I'm still waiting for help. This is the worst customer service ever. But I'm the fool because it has happened to me before. I had the same problem and I ended paying for something I could use. I believe I filed a complaint once before and nothing happened. Maybe I'll get lucky this time. This is the worst customer service.
DailySale.com
-
CPU was damaged and customer service no where found
These people sold me a piece of garbage and they never sent me a purchase email nor tracking so I did a chargeback.. Finally weeks later the computer shows up, looks like a child drew on it with a mark/knife.

They ended up winning the charge back... The whole time I was trying to contact them and no one ever said anything. I even paid the "$20" more to be able to return it...

Well... They waited literally almost 2 months before I was able to get a hold of them.. Then they said their hands were "tied".

I think this company should have a class action lawsuit put on them for the abuse of their customers... After reading some reviews I notice this happens a lot.
DailySale.com
-
cell phones
I ordered my cell phones 6 days ago, Oct 28th. I received a tracking number yet when I contact UPS they still have no product to ship to me. They told me they made a shipping label Sunday and here it is Wednesday and still nothing. The company website says products ship within 24-48 hours of being ordered. Well, that's not the case.
Then the website doesn't give you an option to even cancel your order. It says returns then says it will charge you to return it!
I am extremely angry and want my money back. I spent a lot of money for 2 phones and if I'm this disappointed already I can only imagine.
Please help me get this taken are of. The order number is 1796055.
The email used is [email protected]
Desired outcome: I want my money back immediately
DailySale.com
-
Gold Chain
Purchased an 18" gold chain on Dailysale as a gift.
Sadly, it broke the first time it was used.
A pic is included below showing the broken necklace
Dailysale refused a refund or exchange.
I requested that the Dailysale Customer Service rep escalate the request and reconsider the claim.
Again, Dailysale refused the request for a refund or exchange.
DailySale.com
-
refurbished Apple MacBook Pro MD101LL/A CoreI5-8 GB RAM and 500 GB Hard Drive.
On 7/11/21, I purchased from Daily Sale Inc. a refurbished Apple MacBook Pro MD101LL/A CoreI5-8 GB RAM and 500 GB Hard Drive. I spent $479.11, which included 2 yr protection coverage with Clyde Insurance.
Instead, I received 7/15/21 the product with only 4 GB RAM.
The business requested that I return the item, giving me only a $104.90 refund or $114.90 in exchange. In addition, I had to pay all s & h costs. Needless to say, I did not do this and asked them again to send me the item I originally ordered, which was the 8 GB machine w/o any additional cost since I already paid for it. They, in turn, informed me they did not carry the 8 GB machine I originally ordered and what they clearly advertised and only had the 4 GB machine available. You will agree; this is definitely false advertising on their part. The company clearly refused to provide me with a full refund, even during the 30-day refund/exchange period. Bottom line, I will never do business with this company again and highly advise all of you reading this to avoid buying anything from Daily Sale Inc at all costs. This company is a sham and is fraudulent. They need to be shut down at once.
Desired outcome: Full Refund or exchange of my original order of 8 GB machine
DailySale.com
-
Phone charger
received = then found not usable on an Apple phone.
ONLY Samsung
Order #1614456-2
PLEASE (second request)
Send return authorization (2nd request).
SHELDON RUDIN
3302 AVERY COURT
SOMERSET, NEW JERSEY 08873

[email protected]
Desired outcome: Return authorization
This review was chosen algorithmically as the most valued customer feedback.
This company claimed that the item has been shipped by simply providing a tracking number. However, according to UPS the package was never received. Daily sale did not provide a refund upon request (ignoring my emails). Their website claim to have great customer service in reality their customer service is nonexistent. No phone number to call (well...
Read full review
DailySale.com
-
Product service and refund
On Dec.22 2020 I ordered 2 heater jackets for gifts I ordered 4 x and 1 x adult size. The shipping is advertised as 2-5 days. I did nit get my package until day 50. I was not aware that the products were overseas. I have emailed the company over and over for a refund before and after I got the products, The website states 30 day money back guarantee. I was told they have no control over mail. I understand that but they advertise as if they can, So they are committing fraud. I had a party for 2 male family members with over 100 people there. I did not have the gifts for the 2 guys I was so ashamed I felt so embarrassed. Then when I finally get the jackets they are lucky to be a boys small. Then I was told to start a return I work 12 hours plus a day I do not have time to worry with this, I leave before the Post office opens and get home after they close. I am so upset by this I have had panic attacks because of this. I think this company should triple my money back . Help
Desired outcome: I want triple my money back for the agitation time and embarrassment this has bestowed on me
DailySale.com
-
iPad 4
This iPad was left at door. It was in a flimsy box and the item was totally broken.
I paid $236.89 ... and I must return it as it was improperly packaged and smashed.
Daily Sale does Not answer the phone.
Email was sent a few times. No answer.

They claim great customer service...there is NO Customer Service !

David Parrillo
243 Lost Nation Road
E. Fairfield, Vermont 05448
1-802-829-0538
Desired outcome: Full refund. Shipping cost covered by DailySale.
DailySale.com
-
iRobot Roomba
i ordered an iRobot roomba-665 SGSEA/070388 for a Christmas gift for my sister opened it up and it doesn't have battery tab and it 'won't charge up and the green light keeps flashing. i wrote them and they won't answer me. i want a 'refund' so i can go to a better place with working appliances that are good. i can't afford to waste money. they should be honest Elizabet5h Fitch 100 South Harrisburg ST. Steelton, PA 17113 [email protected]
DailySale.com
-
iPhone order, no updates or response to email
I have sent several emails and online text messages to their customer support contact. I haven't received any response and it's been 4 days! I'm am furious and want to cancel my order however, I have no way to contact them besides the email listed on the website (they obviously don't check. Here is a copy of my last email sent to customer support earlier today:

This is my final attempt to contact you. I have sent several messages to your customer support team requesting shipment information for order #1526305. I haven't received any response which leads me to believe this order is fraudulent! You basically stole $241!
I am furious at the lack of support or response from your company. I will be submitting a claim for a refund along with a report to the Better Business Bureau.
DailySale.com
-
Dirty item, never reply and no refund
I bought refurbished item but I received very dirty and chipped heavy used item so I emailed them numerous times regarding return and refund. However, they never reply me.
Also I tried to return process but it needs to $5.00 shipping fee deduction.
I want full refund because it is totally different with their descriptions.
I'm really disappointed with buying at dailysale.com.
DailySale.com
-
Non receipt of paisley queen sheets
I have been trying to get a refund as these sheets were paid for in February, 2020, I keep getting emails saying it was delivered. The items delivered wee a wallet and spin brush head cleaner. Now they want shipping information which I do not have.
the sheets were shipped by Fed ex and are now showing a delivery date of may 26th.

Daily Sale says they were shipped by the post office no so. To file a claim with Fed Ex the shipper has to file the claim and they will not do so.
I have a shipment number of 1001958943 for Order 1002622800 And the tracking number is 1Z4F511RYW97121218 now via the post office. Please help
DailySale.com
-
Printer
"Poor customer service / poor item quality / hard to return damaged items"
A D.
2/4/20
I ordered a laptop by mid December that was damaged when it arrived. It took 2 weeks for the RMA to provided via email (no phone support). After returning the laptop immediately and getting certified mail and confirmation (which I paid since they don't cover shipping even on damaged stuff), it took 1 month to get them to reimburse me. I chatted with customer service via their website and all they do is apologize and "I assure you someone will be contacting you soon". They don't contact the Returns group directly; they just send an email which is ridiculous! I will never buy from the scam of company in my life
DailySale.com
-
Chromebooks
I received junk that was supposed to be chrome books. In December 2019 I ordered 2 of them for my grandchildren as Christmas gifts. One would not turn on at all. The other had the lettered keypads falling off. They would not respond to any of my emails asking for an RMA so I could send them back for a refund. After emailing them multiple times with no response and posting on their Facebook page with no response I reached out to PayPal and opened a case against them. Thank goodness I paid with PayPal. They responded after I got PayPal involved. I finally got an email with the RMA and information on how to send back the products. It has now been 10 days since they received the merchandise back at their warehouse. I still don't have a refund nor confirmation that the refund is being processed. Tomorrow I will escalate this case through the PayPal resolution center and they can deal with these people.
We are here to help
16 years' experience in successful complaint resolution
Each complaint is handled individually by highly qualified experts
Honest and unbiased reviews
Last but not least, all our services are absolutely free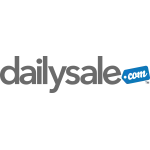 DailySale.com contacts