FreeShipping.com complaints
197
FreeShipping.com
-
They cancelled my father's membership rather than pay his cashback
My husband has an account and it's okay (have to keep a google sheet to keep track of purchases because they frequently don't register and you have to file a complaint each time). They added Priceline so I helped my father (73) to create an account as he was paying for our family vacation. There was some trouble setting up the account as our IP address was register to my husband's account, but after calling customer service we figured it out and got my dad set up. My father bought our vacation and got an email confirming his cashback. A few days later Freeshipping.com has closed his account saying he can't have two. I reach out to them again and explain it's not two, it's for my father and has his name, his address (he's even in another state), his email, and his credit card but they refuse to help. I finally got them to reinstate his account, but then they refused to give him the cashback he had already earned and they had already confirmed via email.

Total scam, customer service is a joke, do not bother
FreeShipping.com
-
Monthly withdraw on my credit card
I have been charged monthly for your service I have never used or intended to use. I may have clicked on how to save money at Kohl's while shopping but never gave my credit card info, I have a Kohl's charge, and pay my bill out of a savings so how did you get my credit card #? There is something really wrong here. I will be letting Kohls know also. I am told I will get a refund for 4 months; I have been charged13 months for this service. It is my fault for not keeping a closer eye on my cc card bill.
FreeShipping.com
-
Monthly service
This was ok from the beginning, more difficult to use and get cash back than shopsmarter. Then I was canceled without notice and a ton of cash back denied with no reason that I couldn't even see or access because they canceled my account. They said I had 2 accounts which was completely inaccurate and not true. I had signed for a trial a year earlier and canceled. I re-signed up almost a year later and 6 months into it they canceled my membership with no notice. Seems as if they only want you as a member if you don't use it much. I called in twice asked to be reinstated, confused as to what I did wrong by signing up for a free trial and canceling. Is that not the point of a trial, to try it?! I was told it would be escalated and I would hear from management without 24 hours. I never heard from them. Shady.
FreeShipping.com
-
Free shipping scam I never authorized with monthly withdrawal from visa credit card
On 05/02/2021 shipping.com obtained my visa credit information from walmart I never agreed to this service I have been charged$13.00 amonth since may 10,2021 I want a refund I have closed the account that I never opened I want a refund I had to changed my credit card because of this bank records show purchase at walamart southington 05/02.2021 $15.89 with visa card next entry on bank 05/02/2021 $2.00 no on line shopping recorded 05/02/2021 on 05/09/2021 bank record shows $13.00 withdrawal by shipping.com no online purchases ever occurred by me using shipping, com every month shipping.com has withdrawn $13.00 someone assessed my card the card is now changed this is an of fraud I want a refund $130.00 next action will be by better business bureau
Desired outcome: refund wanted $130.00
This review was chosen algorithmically as the most valued customer feedback.
My wife and I have been members of Freeshipping.com for approximately five years. She and I have separate finances and for all five years we have had our own individual Freeshipping.com accounts. The service was fine until last year. There have been an increased number of unexplained errors on our accounts. Rebates missing, price matches denied. When we...
Read full review
FreeShipping.com
-
Free shopping.com is a scam and charges me monthly!
If I was told this is a charge for any transaction and a subscription it was in the very fine print! Tired of my bank allowing this and I have to get a new card!
This shows up in my bank statement whether there is a purchase or not for $13.00. I made no purchases for these charges. Please investigate this fraud so I can report it to my bank.
Thank you.
[email protected]
Desired outcome: Deborah Fairchild
I want my money back for all transactions and cancel this now!
FreeShipping.com
-
Monthly charge
Unknowingly I was signed up for an unused membership with free shipping.com. I have been charged monthly from this company for a year, and yes I just realized it. I do not know how or why I would even use this company seeing as though most everyone I order from offers free shipping themselves. I canceled this membership or whatever it is but feel as though I deserve a refund. When they pulled my name up they would also see I have not used their services. I know that I should look more in-depth at charges to my account but sometimes things slide by; that is until today. Very unhappy with this company.
Desired outcome: Refund. Attached is the start of being charged up until now.
FreeShipping.com
-
Unauthorized charges for over 4 years
I had a problem with this company deducting unauthorized charges from my debit card over 4 yrs ago. Bank suggested a new card which I thought would solve the problem. I now realize that within a few billing cycles they were once again hitting my credit card monthly. How do they do this? I'm out 52 months at $13 dollars a month. They will agree to refund only the last 2 months. THEY MUST BE STOPPED!
Desired outcome: Refund of last 52 months fraudulent and unauthorized charges
FreeShipping.com
-
Unauthorized charge for 4 years
I have been charged by shipping.com unknowingly for over 4 years. I never signed up for their service and never used their service ever. I don't know how they get my card information. They even keep charging me though I change my credit card once. I contacted the company twice and was promised at least 36 months of refund but then I never get any feedback from them.

Client name: Zhanpeng Zheng
zip code: 90024
Desired outcome: Full refund
FreeShipping.com
-
Sign up fee and scam
I made an online purchase on JCPenney.com yesterday (9/19/21) and after my order was submitted a message popped up saying that I could get a $10 rebate on my purchase. I take the time to fill out my info and then find out it costs $2 to join. Well, thats still $8 so I continue. Then I get an email and find out that it will take 3 to 6 weeks to process and get my rebate. Which means I will be charged $16 for at least 2 months before I get the $8 back! No thank you, not worth it! So I promptly cancel. I am sure nothing will come of this but I am very unhappy and I would like my $2 back.
Desired outcome: To get my money back
FreeShipping.com
-
Unauthorized credit charge
Incident Date: 17 Sep 21
Client Phone Number: 800-515-9185

Received message on my cell phone from my that a debit charge of $13.00 was posted against my account. I have no idea who Freeshipping.com is or what service they provided. This is the first time it has appeared on my account. I have tried to contact them...no response. I want a refund right now.
Desired outcome: An immediate refund of my money
FreeShipping.com
-
Monthly charges without knowledge of sign up
I started seeing monthly charges on my AMEX bill of $13 per month from Free Shipping. I went back and saw charges going back several months.
I called Free Shipping at the number shown on the statement and asked them when I signed up for this and they said I must have done it but could not tell me specifics. I don't ever remember signing up for free shipping. Seems like an underhanded way to get revenue.
Desired outcome: I would like the charges refunded.
FreeShipping.com
-
Getting charged
I unsubscribed from Your site and You attempted to charge Me on My debit card. I do not keep extra cash on it just for that reason. I do not want Your services and I am a little ticked off that You tried to take money from Me. This will cease immediately, and I do mean now! You want 350 words or I may not get this resolved?! Seriously this is an outrage and I insist on immediate having You discontinue attempting to take money out of My account. You Folks that pull such insulting interactions need to find a better way of life. As I stated, I unsubscribed from Your "Free shipping" site as soon as I saw that You wanted to charge Me, Hell I can pay the shipping on anything I do buy and still pay less than You would charge Me. I am dead serious, do not attempt to charge Me again!
FreeShipping.com
-
Free shipping scam
I was offered free shipping for items I purchased on the Land's End web site for the price of $10. Afterwards, charges of $13.00 a month started appearing on my credit card statement from FreeShipping.com. I feel that I was scammed and want all charges to date totaling seventy-eight dollars ($78) to be refunded. The company only offered to refund one month.
Desired outcome: $78 refund
FreeShipping.com
-
Service charge for a cancellation
Today, I just cancel the freeshipping.com offer I was given for a week . I was charge $37.00 for nothing, because you done nothing for me. That is excessive and abusive take advantage of individuals. I demand an explanation for this action. I was offer this promotion as I was checking out of Catherine Women's Plus size store thinking I was going to received a discount for the current shipping fees. That was not the case. I am very disappointed with your actions.

Sincerely,

Zoraida C. McLaughlin
[email protected]
910-723-4152
Desired outcome: Refund the charge fees.
FreeShipping.com
-
$13.00 free shipping.com charge
I did not sign up for this service so I do not understand how were able to charge my bank account. I can only assume this is fraudulent charge. I want you to to cancel this service that I did not request and you need to refund the $13.00 that you falsely withdrew from my bank account. If this is in any way directly connected to a specific company and need to know there name so I contact them as well.
Desired outcome: Service canceled and refund due.
FreeShipping.com
-
freeshipping.com
Freeshipping.com has made at least two unauthorized deductions from my bank account. I knew nothing about them until I noticed their fraudulent account deductions. 03292021 $2.00 and 04052021 $13.00 with no services or products rendered.
Desired outcome: Stop access to my bank account and refund the fraudulent deductions.
This review was chosen algorithmically as the most valued customer feedback.
---------- Forwarded message --------- From: Priscilla Williams Date: Mon, Nov 2, 2020 at 10:55 PM Subject: Re: Missing Cashback To: FreeShipping.com Hi Jaime, I am still missing cashback for the following October purchases. I have submitted numerous inquiries and phone calls and have yet to receive a satisfactory resolution. I have taken the time to...
Read full review
FreeShipping.com
-
Cash back on purchase
Made a $3,000 purchase through Home Depot 05/2020. Should have received $300 cash back. When I did not receive the cash back I contacted Freeshipping.com I was told to send in a copy of my receipt, which I did. After several emails and phone calls, I was finally told two weeks ago I would be receiving the cash back. I was sent an email a few days ago saying now I would not and it was at their sole descretion if they would honor it. The email said I had received another incentive, which I did not. I asked them to tell me what I received and they did not provide that info. So the basically keep the $300.
This review was chosen algorithmically as the most valued customer feedback.
I did not receive my check for march 2020. I did receive an email on april 16th stating my check for march in the amount of 56.71 was sent out and should be arriving shortly. After 2 weeks of not receiving my march check I called and was told there is nothing they can do until 90 days is up due to their policy. I called on July 16th and was told my request...
Read full review
We are here to help
16 years' experience in successful complaint resolution
Each complaint is handled individually by highly qualified experts
Honest and unbiased reviews
Last but not least, all our services are absolutely free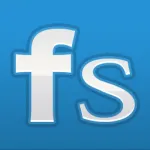 FreeShipping.com contacts