Marks and Spencer complaints
32
Marks and Spencer
-
Piri piri chicken offer
I am writing to complain about the offer of Piri Piri Chicken (2 half's plus the other items that went with the chicken) Number on one package M2917 9701 s

I brought these during May and put them in my freezer.

On the 12/06/22 I took them from the freezer to cook on the 13th when our friends came to stay. It was then I noted a very small storage instructions on the back of the packaging stating the chicken should not be frozen so I had no choice but to dispose of them and cook something else.
Desired outcome: I would to suggest that instructions are made larger and put on the front of packaging.I would like an apology and refund
Marks and Spencer
-
Unsatisfactory delivery
Order 301-0038778-6748646 delivered June 13, 2022

I was home the whole day. The doorbell was not rung. I only found out that the item had been delivered when I received an email saying it had been delivered to a "safe place". This "safe place" was outside my front door in full view of the street ! There were plenty of places where the package could have been left out of sight.
Marks and Spencer
-
Flowers
I bought some flowers for a friend's birthday.

Order reference: 306-0038666-8757337

Product code: 29257928

DPD UK - 15505275549195

They look nothing like the source picture.

Marks and Spencer emailed me SEVEN TIMES to talk about one order but have no email address to complain to
Marks and Spencer
-
Delivery and customer service
On May 25th I have ordered three pairs of Jeans.

On May 30th I received the delivery confirmation from your delivery provider SEUR.

The delivery never arrived. More details below.

On June 2nd I received a mail from your customer service informing me that SEUR couldn't find my address to which I replied today June 3rd giving the requested information. However this was an unmonitored mail-address and no further contact addresses were provided in the mail. Text of both your mail and my answer below the line.

Sorry to say, but this is the most ineffective customer service I have seen in a long time both from SEUR and from M&S. Really disappointed.

---------------------------------------------------------------------------------------------------------

Dear M.,

thanks for reaching out as this also gives me the opportunity to share my feedback or rather frustration about your delivery partner.

First of all, I have a regular street address and the main entrance door of the building is accessible straight from the street. The board with the doorbell is right next to the entrance and each bell is clearly labelled with the number of the apartment, in my case 4a. I think that we can agree that it should not be an unsurmountable task for an employee of a delivery company to find and press the right bell. And in case you are wondering, I have been working from home from Monday May 30th to Thursday June 2nd so I definitely would have heard the bell in case it had rang. Besides it actually had as I also received parcels from other delivery companies like DHL and UPS.

And now let me come to the internet presence and tracking of SEUR. Executive summary: complete joke. I received the typical mail announcing the delivery for May 31st and I tried to execute a standard activity on these kind of sites i. e. change from my address to a pickup store. So far so good – I followed the steps, clicked the address of the pickup store, received the online confirmation that the changes have been saved and in all naivety assumed that this was it. Little did I know! Next thing is a notification that there is a problem with the delivery and that they cannot find the address. Which address? The address of their own pickup store? My address – a perfectly normal address in a perfectly normal street in the middle of a perfectly normal city?

And on we move to the next step of the drama. "Please click here so that we can find a solution." Your trusting and loyal customer does exactly that and exactly four times i. e. entering address, contact details, description of the problem. Four times she receives and online confirmation that the case was received. However never a follow up confirmation by mail which made me check the tracking site again. And by now little did I wonder that the status remained unchanged and that there is a problem with finding my address, could I please follow the link to find a solution…. and so on. I hope that we can agree that it was ok to not follow this link a fifth time. Ok, what now? Maybe there is some other way to find a solution and to connect with SEUR?! So on to their website. Alas, no contact but there is a chatbot. Yeah! Not Yeah after the chatbot informed me that there is no delivery with that tracking number. And this is where I finally gave up.

Actually, I was curious if I was the only customer with such an experience and googled and it soon became clear that SEUR seems to be one of the poorest rated delivery services and the complaints and similar cases go into the hundreds. So please forgive me if I wouldn't call them a delivery partner but a delivery nightmare. I sincerely hope that M&S will stop the collaboration with them and move to a more reliable and professional service partner.

Having said that – happy to give it another try as I am really keen to finally receive my purchase. My preferred option would be to have it delivered to my nearest SEUR pick-up store which is as there seems to be a higher probability of SEUR being able to find this address.

Arreglos Alarcia

Euskal Herria Kalea, n 7,

48991 Getxo, Bizkaia

Kind regards

Catharina

Von: M&S Service Team

Datum: Donnerstag, 2. Juni 2022 um 17:07

An: [email protected]

Betreff: Marks & Spencer International

Hi Catharina,

Regarding your order our delivery partner advised that they were unable to deliver your parcel as the driver could not gain access to your delivery premises to obtain a signature, please provide us with your premises access code to proceed with your delivery.

We look forward to hearing from you.

Marks and Spencer International Customer Service

---

Registered office: Waterside House, 35 North Wharf Road, London, W2 1NW

Registered Number: 214436 (England and Wales)
Desired outcome: I'd appreciate a response with a clear indication if, where and when I can get my delivery.
Marks and Spencer
-
M&S steak pie
Tuesday the 24th of May I went into m&s Princess Alice Sutton Coldfield did my shopping and my husband fancied a steak pie we went to the till the assistant said she had to check the code on the steak pie, on the Thursday my husband had the pie (I am vegetarian) early hours of Friday morning he was violently sick 3 times, my husband is 83 but luckily in very good health and I was very concerned about him, I took the box back to m&s spoke to a manageress she said she would send it back, she refunded me the price of the pie but said she did not want my details as it was you policy not to inform me the results, I find that unbelievable, thank goodness my husband is in very good health, please reply to this thank you Diane
Marks and Spencer
-
FLOWER SHOP at M &S online
Item 29258109

The Rose & Lily bouquet ordered for Anniversary gift arrived on 27th May at 4.30pm. It arrived the right day but the flowers inside the box were shocking to see. Some roses were crushed and others were headless! The sight made me cry for the beautiful pale blooms were totally ruined. The Lilies also looked terrible with brown leaves. The added gift of chocolates were also crushed

The price was £39 and as an older, disabled person I would want to be refunded-as cash was paid for these you could send me a gift card to their value.

Mrs Susan Birch, 7 Crown Close, Lower Broadheath, Worcester WR 6RB
Marks and Spencer
-
Poor training of Security personnel
Once again we read of M&S cutting corners on the cost of third party security personal. The only requirement from M&S, being that the security company is cheap. No need to prove that the personnel have even a basic knowledge of procures or even the ability to understand or speak basic English.

A perfect example being a blind man being told to remove his guide dog from the More Lake Store.

Perhaps M&S could hide this failure with the Franchise excuse, as is the case in Russia.
Desired outcome: Make sure Security personal are trained to the standard required in a retail environment.
Marks and Spencer
-
Pack of tomatoes
I visited your Bromborough Store today (16/05/22) at 16 21 time on receipt.

As I was passing I purchased items including a pack of tomatoes priced 69p the sell by date is 19/05/22 batch no 6205J.

On returning home and noticed two of the tomatoes we're rotten so instead of 6 I have 4 as prices today are very steep I can not afford to be spending money on poor quality goods
Desired outcome: Provide a refund
Marks and Spencer
-
Delivery
Good morning. The delivery of flowers Alstroemeria, and chocolates were delivered to , 29 Fearnley Drive Ossett Wakefield wf5 9fu. Sent by me Rita Ridsdale. I received a call that they had not arrived Tuesday. Again last night Wednesday. So I suggested they look around back of house, Sure enough out side an unused gate , the delivery was there open to the elements overnight. And at risk of being taken. no NOTE advising this action put through door. Your flowers remained beautiful. DPD IS AT FAULT. I felt you should be aware of this. regards Rita
Desired outcome: A note reassuring Gina the Birthday Lady , that it will be looked into, Has the delivery chap needs a good dressing down, putting your good name at Risk. 29 Fearnley drive, Onset , Wakefield WF5 9FU .
Marks and Spencer
-
flowers
Today I received a bouquet of flowers for my birthday from my stepdaughter . I thanked her and my son in law for them and said they were lovely. I lied! I did not tell her the true state of the flowers many of which are wilting and some are even dying! I am so disappointed and angry that you would send flowers that are almost only fit for the bin. I am a loyal customer of your company and I feel cheated .

Yours sincerely

Patricia Gillespie

G728BQ
Desired outcome: apology and new flowers
Marks and Spencer
-
Hello! I ordered 3 t shirt and a dress. Paid money for all but got only 2 tshirt and 1 dress
1. Women dresses (000000060521644004)

2. Women's tops (000000060521462001)

3. Women's tops (000000060523784001)

4. Women's tops (000000060533670001)

Above which I didn't received sl. No -3 price 740
Desired outcome: Please refund it back
This review was chosen algorithmically as the most valued customer feedback.
I have just had a terrible experience shopping at M&S at Crewe. The person in front of me in the checkout stood her child with bare feet on the counter where the food is put after it is scanned. I mentioned it to the girl on the checkout before she stated scanning my foot and she just grinned at me and said "I'm sure it will be fine it is only packaging"...
Read full review of Marks and Spencer
Marks and Spencer
-
mothers day flowers died within 2 days and one parcel arrived 3 days after mothers day
My daughter ordered 3 different boxes of flowers with other items for Mothers Day. Order number 5237145226, The first and second boxes arrived on Friday 25th March. In the first box was an orchid. This was lovely but 5 of the flowers had dropped off in the box which was disappointing. The second box contained daffodils, narcissi and a bottle of champagne. The daffodils were fine but the narcissi were fully open and by Sunday (Mothers Day), they were almost dead. See photo. Then the third box which contained a basket of plants and chocolates were fine but they DIDN'T ARRIVE until the Wednesday after Mothers Day. As the boxes were all ordered at exactly the same time then they should have arrived on the same day. It was agood job that I had the other boxes arrived in time otherwise I wouldn't have had a Mothers Day present. Not a very good outcome for a firm like yours. I expected better.

Sorry but I've tried to upload my photo but it wont work
Desired outcome: I would like an apology and compensation for the dead flowers and the box that didn't arrive until 3 days after Mothers Day.
Marks and Spencer
-
Delivery of flowers
On Tuesday morning I was contacted by a friend to ask if I had received some flowers from her the previous day. I had not. I went to my front door to look in the side passage where I thought they might have been put for safekeeping, but instead I found an absolutely soaked cardboard box in front of the front door, not under any cover at all - and it had been raining all night. We were in all the previous evening and so I am sure no-one rang the doorbell. As I was not expecting the gift I had not looked for them. Luckily as they were flowers they were absolutely fine, but pretty much any other gift would have been ruined. I thought you should be aware that the delivery was extremely poor.
Desired outcome: An improvement in the service provided by your delivery company.
Marks and Spencer
-
00604482 = psych now 7.99
On 24 December 2021 I visited Marks and Spencer store in Swansea and bought a few items of food. When I reached home, I noticed the above product on it and, after telephoning them, they could not find the product. They asked me to write to them. I did and had a response saying they would reply within 48 hours. They did not. I chased them up and still have not heard. I have no idea what this product is and I have the feeling that they do not know either! However, if they are charging a number of customers with this sum, they are collecting a large amount of money!
Desired outcome: A response on the product and a refund if they wrongly charged me!
Marks and Spencer
-
Food
My wife recently bought a large (2kg) piece of ham. She would normally have boiled it prior to cooking but there was no mention in the instructions so she assumed that in this case it wasn't necessary. The result was an unpalatably salty piece of meat, hence a waste of money.

We feel the instructions should have been much clearer.

As an aside, whilst looking for the email address I found a complaints phone line charging £3.60 per minute. Is this a deliberate deterrent?

My email address is:

[email protected]

Bill Barnfield
Marks and Spencer
-
Christmas turkey
PK006 Collection Free-Range Pembrokeshire Bronze Turkey (Serves 6-8)

Catalogue no: 00742399 1 £55.25 turkey

I ordered a turkey, as above, for a family Christmas meal but we were all extremely disappointed at, not only how dry it was (I followed the cooking instructions) but also that it was tough and very sinewy - so much so that we had trouble separating the legs from the body and later, when it was cold, carving the breast and separating the wings.
Having had M&S turkeys in previous years, I was expecting your usual high standard. But this turkey was the worst one I have ever had, so I was moved to put my complaint in this Email.
[email protected]
Desired outcome: An apology ??
Marks and Spencer
-
Misleading Money Off Voucher
I received, through the post, from Marks & Spencer a Voucher for £5 off if you spend £30 on food.
As frequent shoppers at M & S Foodhalls in Dundee, my wife and I thought what a nice gesture for Christmas. We shopped in the Dundee Food Hall ( over £33 purchased) and presented our voucher at the Checkout. It was refused. The Operator tried again but had no joy. She then tried to read the conditions but the print was too small. A Supervisor was called who on close examination stated that the Voucher was only valid at BP Service Stations where an M & S food outlet was present!
My wife and I were very disappointed as nothing on the booklet containing the voucher stated that it couldn't be used in a Foodhall!
In the future, if any vouchers are sent to us could you ensure that it states in a readable font size where they are valid?
Both my wife and I are retired with a State Pension and the £5 discount would have been gladly received.
Alas, it would seem that the standards that we have become accustomed to with M & S, sadly, leave a lot to be desired now.
Desired outcome: Apology and a goodwill voucher
This review was chosen algorithmically as the most valued customer feedback.
At 16 :47 hours on Saturday : 23/10/2021 I was about to leave the aforementioned store having paid for all my shopping and kept the receipts. I had to ask the assisatnt (not a 'named' manger nor a'named' uniformed security guard) who started to question me about the 3 for £10 fish offers I had in my bag, asking had I paid for it, what his name was, as he...
Read full review of Marks and Spencer
This review was chosen algorithmically as the most valued customer feedback.
Sir, I have purchased some items a couple of weeks back with a discount of cash 15% through blue reward scheme. Last weekend I returned one of the item worth KD 3/- (on which I paid 2/550 after discount) and claimed an exchange of item with the same Sales Price KD 3/-. The shop, collected from me the discount availed before, ie. KD 0/450 for the...
Read full review of Marks and Spencer
We are here to help
16 years' experience in successful complaint resolution
Each complaint is handled individually by highly qualified experts
Honest and unbiased reviews
Last but not least, all our services are absolutely free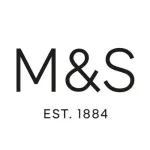 Marks and Spencer contacts