Spar International complaints
103
Spar International
-
Vendor vegetable and fruits
We have supplied Vegetable and fruits to SPAR INDIA COIMBATORE BROOKFIELD MALL and PROZONE MALL through vendor registration.

Our registration refund and invoice billed difference amount in not received since 1 year.

We have given our best quality, support and patience till date.

We have not received any response for your management till date.

We have send our final mail today (25-july-2022) if not received any response will take legal action.

With Regards,

Naveen R Nair,

VEGGIES

COIMBATORE, TAMILNADU,

INDIA - 641 028

[protected]

+[protected]

+[protected]

[protected]@gmail.com
Spar International
-
Service - disrespectful cashier
Hi,

Spar Dublin 1, 70-72 Talbot St, Spencer Row, Mountjoy, Ireland on 22.07.2022. at 16:10

My card was declined and I had to enter a pin, but in a hurry I made a mistake and had to repeat the pin and cashier told me to "get off" "to the back of the line" and after I apologized and said I had money he said "get off, to the back of the line, [censored] off". On that I said the same and he was yelling back to "[censored] off" several times. I was surprised and shocked and I just walked away and didn't react well.

This is the short version and I would like to be contacted at +[protected] or [protected]@gmail.com so I can tell exactly what happened. Whole experience was extremely uncomfortable and humiliating since he was making me hurry and was rolling his eyes and puffing.

He didn't complain about the couple in front of me for packing their stuff, but I was alone and a woman so he was brave enough to say that.

I believe that even if I took other card or decided to pay by cash he still doesn't have a right to deny me of shopping. I tried to call several numbers, but since it happened on Friday afternoon customer services didn't work anymore.
Desired outcome: This man should never work that kind of job and if you decide to keep him at that position he at least need a training.I really need to talk to someone about this. Thank you
Spar International
-
Anuradha wattewewa; executive procurement spar sl (private) limited (sri lanka)
We are a Haircare business in Colombo, newly started. We contacted SPAR asking whether they would be interested in buying our products. Anuradha Wattewewa, Executive Procurement; SPAR SL (PRIVATE) LIMITED; asked us to handover the sample along with a filled sheet that she sent via email. This happened on 28. April. 2022.

To this date; 22. June. 2022 we did not receive any response from her. She doesn't reply to our emails, nor does she answer our calls. In the sheet she gave us, we requested for the sample to be returned to us, and she did not cater to that as well.

Very disappointing and extremely unprofessional in the way she treated us and handled new clients.

If this is how SPAR treats new clients, im sorry to say, that you wont be getting new suppliers in the future.
Desired outcome: We demand an apology from Anuradha Wattewewa for her delayed response and for basically hanging us out to dry without giving us a response. We also demand our product to be returned to us with a solid apology.
Spar International
-
Refusal of products after paying
I have online ordered after calling Thalawathugoda spar Enfagrow stage 3 900g and paid by card. Day after the irresponsible manager calling me and telling its out of stock. Why the hell a reputed company displaying things 'In stock, on their website and getting money to be paid online and afterwards hiding the products to sell for more prices. Pure cheating and blood sucking.
Desired outcome: Need official apologising....
Spar International
-
Spar Kraaifontein
Good day, I live close to superspar kraaifontein so I have been buying there for about 6 years. Over the last few months I've bought numerous items including meat and salad. Atleast 3 times I bought pork that was rotten, and last night I bought a salad which was the 4th time I've bought sour salad from them. On top of this when u walk around the meat section it permanently smells like rotten meat. Luckily for me a pick n pay actually opened up even closer than the spar so if this is not resolved I will move my shopping over to pick n pay from now on and I will encourage all my friends living in the area to also do so as nobody likes old meat and salad.
Hope this gets resolved soon
Alrich
Desired outcome: I want superspar kraaifontein to get managed better
Spar International
-
Deli Service
The most disgusting service from Sisanda at the Deli during lunch hour rush. She was not present and everyone she served had to wait a ridiculously long time to get their orders. After 20minutes of waiting I queried my order to which she responded "why didnt you remind me?". She proceeded to do other things before finally deciding to prepare my order.
Spar International
-
potatoes salad and Roasted chicken
On the 15th of January my husband and i purchase the food from te Spar gateway South Africa Durban. My husband and i got extremely sick with food posing. We had treatment off one and a half month before we got better.
The floor manager and the branch Debra confirm that there was something wrong with the batch and had to be removed from the shelfs because the food was off. We had:
abdominal pain, cramping, or tenderness.
chills.
diarrhea.
fever.
muscle pain.
nausea.
vomiting.
They requested me to send all medical bills and give them the chicken ihad kept in my freezer and promise to pay off the medical bills used from my day to day cover from my medical aid.
The regional manager Nkosi met with me and husband lied to us to fetch the chicken and after that rejected the claim, they even refuse to give the results off the food. I had 3 operations done a hole on my stomach and they refuse to respond to my emails or calls.
After getting in contact with the covid health department now they saying
it was not the food. Please advised.
Saloshinee Gunpath
[protected]
[protected]
This review was chosen algorithmically as the most valued customer feedback.
I went in to spar to get black bags, and took the promo bags to be told at the till that it's double the price so I asked why is the bags then packed in the promo place and I was told to match the barcode. When I said it's like putting charcole were the biltz is supposed to be.. And he then said I want to blixim him and swearing him poor disgusted
Read full review of Spar International
Spar International
-
Spar Kensington
This happened on Sunday the 10th January at Spar Kensington. As it was my first time at this Spar store, buying a few things, I walked pass the fruit and veg side and as i was about to get some oranges, i noticed that naartjies is packed with the oranges. As always my first preference is always naartjies. Took the naartjies to be weight and one naartjie costed R2.48 and as i was about to look for more, the staff member told me that he made a mistake, should be weight as oranges, so now the naartjie is showing R8.56 for one. Me being confused, the fruit and veg supervisor came to assist me and he also insisted that a naartjie is an orange, with the result i told him to peel the naartjie to prove to him that it is an naartjie and not an orange, even one of the customer in the store told him that it is an naartjie. Eventually once the naartjie was peeled, he admitted that it is a naartjie. He confessed to say that he must weight the NAARTJIE as an orange as the oranges is more expensive than the naartjie and as he said that there store is not suppose to sell naartjies, he ordered oranges but a box of naartjies arrived. Irrespective if it is a naartjie he must weigh it as an orange.

IF YOU IN SPAR KENSINGTON, please look at the scale, it can be deceitful. I have a Spar in my area Strandfontein, they have supervisors that are professional and skilled.
Spar International
-
Packaging and pricing of smoked salmon
I would make this complaint directly in Sri Lanka but I cannot find a complaints form or an email address for Spar in Sri Lanka.
My complaint regards the packaging and pricing of smoked salmon. I bought some salmon yesterday - the label is attached. When I opened the package I found that the salmon weighed 46 g, not 54 g as stated on the label. Therefore, the balance of 8 g was the plastic packaging. I am not going to pay Rs.26, a significant proportion of the total cost, for a piece of plastic.
The product should be weighed, priced and packaged - not packaged, weighed and priced.
I made a complaint a few hours ago under this name and email address. I would now like to withdraw the complaint as I have resolved the issue directly with the Spar supermarket concerned.

As noted, please disregard this complaint as I have resolved it directly with the Spar supermarket concerned. There is no need for any further action on this matter.
Spar International
-
Bar One Ice Cream
Bought Bar One ice cream at Eden Island Spar! Only opened it a few days later to find that it had been melted & refrozen! (Not by me) I've been told I cannot return it as I bought it a few days ago! Unfortunately I do not have the till slip! As far as I know only Eden Island Spar sells Bar One ice cream! I'm a regular customer and at this stage a very very unhappy customer!
This review was chosen algorithmically as the most valued customer feedback.
Date of incident: 26 Jan 2020 Client Number: N/a I have had several incidents where I have accidentally bought yoghurts/ dairy products that are out of date, seems that the store could do with retraining on stock rotation. However, on a better note, I find the staff there very friendly and helpful when I need to find stuff, or when I need to know when a...
Read full review of Spar International
This review was chosen algorithmically as the most valued customer feedback.
Hello, I want to make a complaint regarding the Banana Shake i have just ordered and purchased from Spar, MACHS. First the quantity is so less it doesn't even fill in the glass and the consistency is just like water. A street hawker makes one glass shake with 5 Bananas and it is made with 3. I asked the Manager and he started giving me lame excuses that if...
Read full review of Spar International
This review was chosen algorithmically as the most valued customer feedback.
Good evening my name is Violet Serithi it was my birthday on 1st August yesterday my husband bought a cake aslt spar in Pretoria Garankuwa.i have my kids last nite and today as well as I cut my slice I realised and saw mould when I turned the cake it had lots of mould underneath.i called the store they said we must bring it back.thry have my husband...
Read full review of Spar International
This review was chosen algorithmically as the most valued customer feedback.
Sir I visited today spar supermarket aldheem plaza riyadh saudiarabia today at 11.45 am there staff behavior is very bad and dirty there market manager is very bad and dirty talk to me he said go out from the supermarket no need to purchase from here He talked very loudly and front of your coustumers is this good or bad you can check the cc tv camera for...
Read full review of Spar International
This review was chosen algorithmically as the most valued customer feedback.
I bought a cheeseburger from this location off the food counter and upon biting into it i found part of a cheese wrapper that i could have choke on! This is not acceptable and i am not at all amused. I ended up giving it to my dogs as i was not satisfied enough to eat the product and it has since affected my viewings on this stores health and...
Read full review of Spar International
This review was chosen algorithmically as the most valued customer feedback.
It is outrageous how it seems that people on the checkouts in this particular Spar shop, have competition who will scan the items fastest and get rid of customers as soon as possible, without any customer care or manners. If you pay as soon as they finish scanning, they will serve next customer and pile their shopping on top of yours. Nobody ever asks to...
Read full review of Spar International
This review was chosen algorithmically as the most valued customer feedback.
To whom it may concern Bloemhof residence conerned group: On 11 january 2019 a notice of meeting was put out to clean the town. This meeting took place thursday 19 january 2019 at 19:00. Several people attended the meeting including some businesses but spar which was identified as one of the main poluters in town did not attend. The angling resort "die...
Read full review of Spar International
This review was chosen algorithmically as the most valued customer feedback.
We have a clean up operation in BLOEMHOF. We are the host for an International angling competition next week. We asked Spar Bloemhof twice already to please clean up their trash at the back of store since it is situated at the entrance of Die Hoek where international guests are staying. We also suggested that they remove their trash on daily basis as other businesses in Bloemhof do. After two weeks they still did not respond.
Read full review of Spar International
We are here to help
16 years' experience in successful complaint resolution
Each complaint is handled individually by highly qualified experts
Honest and unbiased reviews
Last but not least, all our services are absolutely free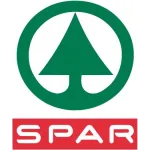 Spar International contacts