Eureka Forbes complaints
163
Newest Eureka Forbes reviews & complaints
Poor after sales service and defective equipment
I bought a new Eureka Aquaguard water purifier with hard/soft water converter paying 15K. But just after 5 months of purchasing, it had several problems and I had to incessantly follow-up with the service people to get it rectified.

Now that there is a recent problem where water is NOT at all getting purified, I am asking for a replacement of Equipment but they are NOT agreeing for it. For every problem they are quoting it as simple problem and do some minor resolution.But next time there is a new problem. With a kid at home, I am seriously worried about the health hazards with water from Eureka as we use this for all drinking/cooking purpose.

Can you pl suggest as to how to get the equipment replaced or get my money back so that I can buy some other product who are more reliable and worthy.

I hope that atleast ONE RESPONSIBLE PERSON FROM EUREKA IS LOOKING INTO THIS AND WILL ACT! (high hopes though)
Poor service!
I bought Eureka Forbes Aqua Gaurd Water purifier RO last year in sept. end then onwards i realized my big mistake . These sales people make big promises of services and schemes but when the time comes for service i have to make calls and i have to remember the next due date of service and don't even get positive response like when that service person will come. I was not very clear about that insurance scheme which that sales person was saying as i had an emergency at that time to install that purifier but now i have called them several times to get to know about that scheme they are avoiding it. Now I don't know what exactly was it all about ? .. as far as i know this RO machine needs proper service at their service center and now what to do i am in dark.

These people should take at least some responsibility of the products they sell or their should be some prompt customer care service rather than do such cheating in just to bluff customers and run off by selling. I wonder how such reputed company is running by cheating their customers.
Serviceman absconding after taking money
I purchased a water purifier machine from Eureka Forbes, Aquagaurd Reviva RO, in the first quarter of 2006 in Varanasi city. The sales personal Mr. Pradeep Rai came to my home to sale the product and installed it. During one year of warrantee period he came several times to check the performance of machine. So we were quite satisfied with the service. But on July 6, 2007 after almost one year he came and suggested me to make a service contract for one year in RS.1600/- which covers free service and damages if any. So I agreed and gave him the said amount. He worked on machines and said that he had no fresh candles to change so he would come on July 8th to replace the parts. When I asked for receipt of the fee which I gave him, he said he is not carrying the receipt book so he would give me on 8th July. Since he came to me several time I had no reason to disbelieve him. But since that day he did not turn up, neither any body came from his office. On inquiring I was told that he has left the Job a month before and has joined some new concern in Meerut. When I managed to reach him on phone he outright said that I can claim this money from the Eureka Forbes since his Provident Funds etc are still lying in Varanasi Branch.

It's really shocking that sales men and service people of such a reputed company are so shameless and playing fraudulent. I have informed the office, instead of sending somebody to repair my machine and solve the case I am asked to visit their office nearly 10 Km far from my house. This is to draw the attention of the concerned executives of Eureka Forbes to stop such fraudulent their employees playing with prospective customers and bring relief to me.
Is this the way Eureka Forbes works!
I am an aggrieved owner of an Aqua Guard water purifier. I am shocked to see the level of service being offered by Eureka Forbes, for reasons briefed below -

1. None of the nos mentioned on the web site (Service Franchisee Phone Nos) are ever working

2. Finally, I get through to one of your service agents, with whom i also did my last AMC (expired in June 2007) M/s Radiant Enterprises, Wanorie, Pune (Phone No.020-[protected])

3. We have been requesting the Agency to depute their Engineer for servicing our water purifier and renewal of the AMC since over a month.

4. However, to our utter disgust, no one has paid heed to our calls.

Is this the way Eureka Forbes works?

It wasn't just for the product, but also an assured level of Service for which i bought an EF Water Purifier after spending more than what i would have had to spend on any other purifiers. AND I feel sad to see such bad services being offered.
Poor product and support
In August '06 I bought an Aquaguard Reviva system, after Eureka Forbes convinced me that the ground water can be used for drinking as the RO unit would remove all the salts from the incoming water. After using the unit week, all of our family members experienced severe stomach ache after consuming the "purified" water from the Reviva system. So, we stopped using it until we bought an overhead tank to store draining water supplied by the corporation.

The overhead tank was then connected to the Reviva system, and it functioned pretty well in the beginning (except that it flushed out 3/4th water as waste this time, even though were were using drinking water supplied by corporation.). NOW, within 3 months of regular usage, the unit stalls abruptly and we hear constant ticking sound from the motor or probably from other mechanical parts inside. Not even a single drop of water is processed at this time, but it flushes water continuously. Automatic shutoff is also not working. After 20 calls to the Eureka Forbes customer support center (044-[protected]), one of the reps came in and changed a spare part (they called it as "SV") and they told me that it will take 3 days for the change to take effect (I wonder why?). Well, even after 3 weeks now, the problem is not yet resolved. Rarely when it functions, it wastes 90% of the water (as oppsed to the standard 60% wastage by any unit utilizing the Reverse Osmosis technology.)

Their customer support personnel keep assigning different complaint numbers (59366, 67328 etc and so forth) to me whenever I call them, but none of the reps turn up to my house. And they don't acknowledge the complaint I registered with them the last time I called them. (Wondering if their helpdesk software is defective too?)

I've been cheated in all ways, after paying a hefty sum of Rs. 12,500 for the product. They've not even changed the "membrane" yet, which they promised during the time I purchased the unit. The product will be out of Warranty next month, and guess how their support would be for out of Warranty products.

There seems to be no contact number to reach their top Ops, no separate complaint cell, no Fax numbers, no E-Mail and nothing. This is completely NON-PROFESSIONAL! Mind you, I'll never buy a product from these cheaters, and will recommend against buying Eureka Forbes' products, to my friends, neighbors, family and the housing boards and other associations nearby whom I know. We're now buying bottled water (Kinley 25 ltrs) just because the Reviva unit is non-functional.

Even more pathetic issue is that I've not received the invoice for purchasing the Reviva unit (and a Euroclean WD unit bought a month earlier) even after SEVERAL reminders. Come on Eureka Forbes! ...You got to issue the invoice, at least.

Eureka Forbes has the WORST OF THE WORST service I've even seen, at least in my locality. Their customer support need to grow up. I'm seriously thinking about taking a legal advice on this matter.

Regards,

Ramesh Srinivasan
Chromepet, Chennai.
This is disgusting!
I bought a vacuum cleaner from Eureka forbes 4 months back (in the month of Feb 2007). Till now i have not received a demo of that alliance. I have contacted their sales person several times - even visited their local office twice - only to get a false assurance.

This is disgusting!
Bad service of the Aquaguard
The Aquagurad installed at my residence is have the problem of the water flow. The water flow from the machine is very poor and it takes long time for the required vessel to fill.

I've called the customer care and asked them to send i some tech. But there too the response is very poor. The person in charge does not turn up for days. And for the second time the customer care cell is also not available for any reminders.
Wrong selling methods
Never call or accept for a demo with Eureka Forbes people or at least don't accept to retain the demo product in your house for any reason from this so called no.1 direct marketing people.

We live in chennai and we wanted to buy a vacuum cleaner and when we were offered for a demo by EUREKA FORBES sales people we accepted the demo. They came for showing a demo of their latest Vacuum cleaner. After the demo is over the sales person started writing a delivery memo for us and they are forcing almost that we should buy as the pack has been opened, bla bla, and left the machine at our house, even after my wife's strong refusal. He finally said that let the machine stay there and he will pick up next day. But he never turned next day. When we contacted him next day, he was reiterating that we should pay for the same.

When we contacted the representative's manager, he also insisted that they showed the demo with new machine and cannot be packed again and this should be taken by us.

For all, we never signed a single paper with them. This atrocious way of trying to sell a product. Rather this is a very wrong way of misusing the demo chance and they are almost blackmailing the housewives for selling the machines. My wife felt so guilty for asking for a demo with them and spent a sleepless night.

This has to be taken seriously by their management and these kinds of attitudes by their sales people should be stopped immediately as this is not a healthy trend.
Customer cheating
I was cheated by Eureka Forbes. One person named "Harinath. V", a customer specialist from Eureka Forbes came to my house and demonstrated the Aqua guard water system. I decided to purchase it and payed the amount by credit card. He told they will be delivering the Aqua Guard machine by next day (12th june 2007). But nobody came. I had called several times. They picked up twice and gave vague answers, but nobody came to house with the machine. I had payed nearly 8.5 thousand. Now they are not picking up the phone at all.

It was my mistake that i paid before getting the product. They have cheated me anyway. But i have the credit card receipt that i payed and the agent's visiting card. I have lodged a complaint in blore police (online) also. Hope they will do the needful.

I will lodging an FIR also on the same.

I not bothered about the money, i want those guys behind the bar for these.

The Eureka Forbes office address is:
Eureka Forbes Limited
No 15, 17th A Main Road, 5th block, Koramangala, B'lore - 560095. Phone-[protected].

The agent's phone number is [protected].
Violence of Annual Maintenance Contract
I have transferred from Mumbai to Bangalore in April. I have an Eureka Forbes water Purifier, for which we have purchases the Annual Maintenance Contract. I had a problem in that purifier and I called in Eureka Phobes Helpline and they assured to send me the technician within 24 hours. When the technician did not turn up within 10 days, I again called up in that number, and they provided me the Whitefield service center phone no 080-[protected] and requested me to talk with Miss Priya / Miss Sudha. I called them and requested them to send the technician, and promised me that they will give me a call to let me know when the technician will come. But till date they never give me a call back and one day Miss Sudha said she is alone in the department, so it's not her duty to give a call to the customers and she provided me with her senior officer no [protected]. I contact the officer, and the technician arrived to my place, repaired the machine, and told he is the only technician for the Kundalahalli area, so it is not possible for him to fix the problem in time. The machine was fine for two days and then again it's not working. I again called Miss Sudha and she said that I should call the technician directly, not her because she is not aware about the technicians - and gave me the technician no [protected]. I called the technician and he told me he has already sent a person. Everyday I called at least five to six times and always he said that the technician is on the way. But till date no body turn up to repair the machine. I am running out of water for a long days and I have a aged person and child in my family. I feel it a shame for a reputed company like you who commit to the customer about your good service. I am totally disappointed with this sort of unprofessional behavior of these persons. I want to bring this issue to the public who trust your organization and purchasing the water purifier system. I demand compensation for all of my troubles.
Not getting services for installation & repair
I have bought RO water purifier from Eureka Forbes in the month January from Panchkula. Recently I have been shifted from to Mumbai. I have made several request to Mulund office for installation and service of some minor defects. But instead of several assurance nobody is coming for installation.

The product is of no use if not installed!
This review was chosen algorithmically as the most valued customer feedback.
I am owning a Eureka forbes Aqua guard Model name Revira, Which is RO Purifier, and they say it will convert the hard water into a drinkable water, but the problem is the filters are getting choked once in 3 months & whenever i give a complaint i need to make a lot of followup with each person including the service man. This time i have given a complaint on...
Read full review of Eureka Forbes and 93 comments
This review was chosen algorithmically as the most valued customer feedback.
I bought my Eureka Forbes Aqua guard a year back. It had a fault at the time of installation, which I reported and observed no action was being taken, then I had to instruct my bank to stop their cheque payment. After that person came I rectified that. After that I never got any service, I also get promise person will come in 2 hours but it never happens, I...
Read full review of Eureka Forbes and 47 comments
Negligence in service
Its really disappointing that since we have purchased this Aquaguard Water Purifier, there have been many complaints and above that the main thing I want to bring to your notice is the unfriendly and untrustworthy service they provide regardless of paying high amount for AMC.

We stay in CR Park and recently there is a problem in our Aquaguard. We registered complaint and they service engg came and said that a part needs to be replaced we agreed and even he convinced us for a 2 yr AMC. We took the AMC and replaced the part also but then water is continuously leaking in droplets from the aquaguard which is a very irritating problem. We registered the complaint again but its more than one week that no one came even to see the problem.

Is that the service we deserve after paying so much for a 2 year AMC? Is this the reputation the company wants to have in market?

Regards
Moumita
Customer cheating
I purchased a mini vacuum cleaner in December 2006. I was told misinformed that the machine has a strong motor and can easily clean rugs, carpets (not have, but regular carpets) and wall ceilings. Eureka Forbes is a well-known company and after a preliminary demo, I decided to buy it. Much to my utter dismay, I found out that I have been cheated.

This machine has absolutely no power at all, the dust bag is so small, it gets filled every 2 minutes, and it pulls close to nothing, even if you try to put dust in front of it. My question is, why was I told that I could do regular cleaning with this machine. I haven't purchased it to showcase a sleek handy looking model, I very much need to do everyday cleaning. I had told this to the guy who visited us.

I don't if I can ever trust Eureka Forbes again.
This review was chosen algorithmically as the most valued customer feedback.
We have obtained the AMC of our Eureka Forbes aqua guard water purifier a Noida. At Noida service center told that this AMC will remain continue for every where in India. But at Bhilai, Dist. Durg there is no service center available. And we are using water without purified even we have water purifier.
Read full review of Eureka Forbes and 29 comments
This review was chosen algorithmically as the most valued customer feedback.
We have been cheated by Eureka Forbes dealer Ultra Solutions, Bangalore. We have bought a Aquasure Water Purifier couple of months back. Till date we were unable to use it as it does not filter the water as they promise. Their service personnels replaced the filters. But no use. I am getting irritated every time I see it. I have been requesting Eureka...
Read full review of Eureka Forbes and 41 comments
Not working properly!
To ,
The manager
Eureka forbes,

We had purchased an ag reviva vide invoice no.[protected] dt.8th July,06.
its not working properly and we have changed the candle thrice by paying the amount 250 each time.
while complaining we are advised that it will work like this and can not be improved ,since our sector-30 in faridabad is having lot of dust in the water. since we have purchased the instrument on the condition that it will purify the water properly ,hence you are requested to take back your product and refund the amount paid by us. Immediately or replace it with proper instrument. Failing which we have no other alternate but to move to the consumer court. kindly reply us, within a week.
Delay in service
Hi,

My name is Sunia Mukherjee and I have been using Aqua Gurd since Dec 2002. I must say that the after sales service is pathetic for this company. I had registered a complaint, number 104190 on Nov 19, 2006. Every day I used to call the call center at [protected] and request to send a technician. But it took till Nov 27 to attend to the request. Also I had called there service center at 080-[protected] and spoke with Jyothi. But all false promises. I do not know when they promise 24 hours, why can't they live up to their ETA. This is not the only case. In the past too I had received very late service from them.

Regards,

Sunia Mukherjee
Bangalore
Unit pending for the past 3 months
We have Eureka Forbes Aqua Guard external pump unit and itz not working for the 3 months and I registred with their helpdesk and personally contacted the near by service centers at Pallavaram, Chennai and Chrompet, Chennai.

After a month and half one service came and said spares not in stock and still we are keep calling them nobody is listening and not attending this problem.

I like to go for a legal action through consumer court.
Collect Your Trust Badge
Be recognized for outstanding customer service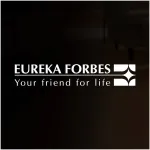 Eureka Forbes

contacts
We are here to help
19 years' experience in successful complaint resolution
Each complaint is handled individually by highly qualified experts
Honest and unbiased reviews
Last but not least, all our services are absolutely free