A&E Factory Service complaints
240
A&E Factory Service
-
Refrigerator Repair
I DO NOT recommend American Home Shield or A&E Factory Service (SEARS) because of (1) their continued failure to resolve issues, (2) their Customer Representatives are only message takers and excuse providers, and (3) the Service Technicians provide incorrect and insufficient repairs.

I recently purchased a condo in Honolulu, and it came with a Home Warranty backed by American Home Shield. I discovered that the Refrigerator kept running and froze the fruits and vegetables in the main compartment no matter the temperature setting.

I contacted American Home Shield on April 19, 2022, and the next day an A&E Factory Service (Sears) Technician came out to inspect/repair the refrigerator. He determined that the problems were a bad circuit board and a deteriorated door gasket. He ordered the items. Upon receipt of the two items at my place, a second appointment was set. On the Friday of this 2nd appt, at 5:00pm, I received a text that the Technician was running late and would not make the appointment. On this Friday after 5:00pm I made several phone calls to AHS and A&E and was unable to reach any human just computer-generated options but no ability to leave a message.

At 5:15pm a Service Technician did arrive to install the parts and determined the gasket was the wrong size and the circuit board lacked a needed sensor to function. The technician said she would see if the needed sensor was available locally and let me know on Monday. The sensor was available locally and she indicated the soonest available appointment was in 10 days.

During the 20 days waiting for the receipt/installation of the sensor, the food (vegetables, produces, and other food items) kept freezing and needing to be replaced every few days at a cost of approximately $50.00 each time. I asked AHS Customer Service about refunding of these replacements and the Service Fee paid. The Customer Service Representative, Charlene, on May 3rd said she was forwarding this Request for Refund to the Compensation Team for consideration, and I would be contacted within 24 hours with an answer. After 30 days I have still not heard from the "Compensation Team". Repeated attempts to contact them have been unsuccessful.

After 30 days I have made over 60 documented calls to both American Home Shield and A&E Factory Service (Sears). AHS has 6 available phone numbers that reach only Customer Service Representatives. Their answer is always the 'supervisor' or other department will contact you within 24 hours. I AM STILL WAITING. A&E has only 2 numbers that provide ONLY computer-generated responses and NO access to a human representative or ability to leave a message. Even the Honolulu A&E Factory Service Office does not have a different phone number and the Service Technician are not allowed to give out the local phone number or email address.

The most recent visit by a Service Technician, May 17th, determined that the A&E provided circuit board was not functioning, should have been checked at installation, and was a "refurbished" part. The Technician stated he would order the needed circuit board and would let me know when replacement would occur the next day. It's been a day and a half and no response from A&E or AHS.
Desired outcome: Refund expenses for replacement of repeated frozen foods, service charge, and home warranty costs.
This review was chosen algorithmically as the most valued customer feedback.
Refrigerator purchased in March of 2018. Stopped cooling on 12/25/21. Parts were covered but not service of $497.74. A&E Repair Aaron came out 12/29, ordered parts and returned 1/19 and repaired refrigerator which worked 25 minutes. I called 1-800-905-9505, and a rep told me he would contact dispatcher & I would hear in 2 hours. Nothing. I called back and...
Read full review
This review was chosen algorithmically as the most valued customer feedback.
I had to call in a service order on my dishwasher for not working. The bottoms sometimes would cut off or just blink random and constant, and it did not run a full cycle. They sent out a guy to work on it who came once and did a few things, ran it, and said that if I had anymore issue to cut off the breaker for 2 minutes, let it reset, and cut it back on...
Read full review
A&E Factory Service
-
Warranty service to repair a refrigerator since January 18, 2022
I have had numerus repairmen out to service my refrigerator. They have replaced all the parts and still can not find the problem.

They have said that it was unrepairable twice, but have not put it in the report that has gone to the warranty company. This means that I can not start the process of designating the refrigerator a lemon. I have been without a full refrigerator/freezer since March 18. Their reports have not been accurate with what they have told me.
Desired outcome: write an unrepairable service report so that I can move on to the next step in the warranty process.
Sears Home Warranty [protected] Contract # [protected]

-2467

January 18, 2022

freezer does not work

11:20 Mark + trainee New: 3 way value vacuum moisture out of system

filter dryer added freon

March 8 work order: SCCQ32CE9678 -[protected]:45 took freezer apart moved it out to check back replace: 3 way value ( was blocking freon to freezer)

New: evaporator on inside of freezer

freezer still does not work

March 18, 2022 12:50 – 6:30 took lower back panel off – turn off water line & disconnect (label said new compressor June 2021)

added freon,

put in evaporator

3 way value

Wait 4 hours for freezer to cool

Broke down completely called: whole refrigerator does not work now

March 19 called gave me a new ID SCCQ12BECBA8-2

March 21 2:30 came out-everything need to be replaced – Tan

March 28 8-noon

April 7 ID SCCQ12BECBA8-2 Blaze came and installed all new parts that were delivered to our home

New compressor, 3 way filter value, humidifier, took out and added freon evaporator ( oil was clear) and okay was not replaced

water in door is not hooked up-Blaze came the next day and fixed the water hook up

April 9 called for job status - new appointment given

April 12 1-5 came 1:30 to 4:30 Blaze checked: freezer evaporator,

3 way value

refrigerator filter reset

checked for air in line – none

new freon

if this doesn't work he is recommending a new replace by warranty

April 13 6:15 (their in central time) Kenmore Elite warranty #[protected] ID SCCQ12BECBA8-2

confirm service: Sears Home service [protected] - transferred to Sears Home Ser

cut off – drop call – called again- busy - dropped

April 14 called to start process for it being unrepeatable

not in repairman's notes - will check – hold – open recall – will open recall – need

repairmen to come out and fill out recall report ID SCCQ12BECBA8-4

work order #[protected] unit #

April 21 Thursday's appointment - came instead on April 19, and left note to call [protected]

returned from Easter weekend on Wednesday April 20 and called the [protected]

They came out Wednesday April 20. Found that I had unplugged the refrigerator, so he couldn't do anything. Tan was the one that ordered everything new (last time), equalizer at 25 s/b 60)

April 28 Thursday 8-noon made me a new appointment -plug the refrigerator in on Tuesday

– fluids need to be running.

–

April 28 8:16 – 1:30 He have 3 / 4 more appointments today - called his manager asking for more time.

Added 1 hour for my appointment.

Checked for contamination of the oil line.

Welded in New 3 way filter value

300 for fluid goes up when checking not stable. Must be blocked

and returns - freon in something wrong with his gauge

check freezer and refrigerator nothing is cooling

Took out all inside of refrigerator because of noise fixed noise

temp went down to 78 in refrigerator

April 29 7:20 nothing: still is not working called [protected] – Noah transferred to A&E no answer

May 1 7:42 – 7:48 called to ask for status on service - report not in – transfer to A&E – busy signal

I need to have the refrigerator declared unrepeatable: it has been declared by 2 as unrepeatable : Joe April 28

Blaze April 12

Schedule May 4 1:00 – 5:00 for tech to come and report it is unrepeatable

- Transfer to A&E to ask about their report – busy signal

Phone tree need invoice number and work order

SCCQ32CE9678-1 no longer in system

– SCCQ12BECA-8 [protected]

[protected] transferred for appointment schedule – busy signal

Went on line to www.aefactory servie.com

– issued a complaint 10:39am should have a response in 48 hours

No response ever came

May 4 1:00 – 2:00 1:00 show 2:00 leaves

Status: need report to say Unrepairable instead:

-took insides out again

- looked in back – checked gauges fluids

- said new part is No Good

-freon is leaking everywhere – took pictures with special flash light

-Waiting for manager to call for his call about what to do

- Will text me to tell me the discussion [protected]

text: Tech: My manager said we have to repair. I'm going to check parts information now.

Me: Please tell you manager I'm tired of this and I want it replaced. I have been without a refrigerator since January. I have been patient long enough. I do not want to wait for parts and another failed attempt at a repair. I paid good money for the refrigerator and deserve to have a working refrigerator to store my food. I can't even keep enough food in my house to make a decent meal.

Tech: I will report to you SHW tomorrow for you request and I will let you know. Thank you

Me: OK thank you. Please forward the manager's number so I can discuss my concerns with

him/her directly. I am truly don with this issue.

Tech: My company policy won't allow us to give customer manager phone #. You can contact direct with Sears Home Warranty department.

Me: Already put in a complaint on line. Policy was an answer in 48 hours. Never came

May 5 Thursday Text: A&E mgr. Won't release my refrigerator as unrepeatable – need to call Sears Home warranty to get appointment [protected] home warranty #[protected] status: Not updated yet from May 4 repair

transferred [protected] hung up on me called 2:49-2:54 hung up on me

3:00-3:15 hung up on me

text: Me can you really fix it. Can't get a&e to answer to get an appointment. Can you come tomorrow?

No Answer

May 6 Friday [protected] claim #[protected] job status: report not yet updated from May 4 repair

Transferred to service provider directly [protected] hung up

Called 6:40 busy

8:15 busy

found a parts box delivered at the front door

– called [protected] no status update told to hit **** for problem solving person

– While I was waiting for someone to answer the ****number my house alarm went off as the air was compromised and toxin Smell was perpetrating the kitchen/house

– I had to turn off the alarm and leave the house for fresh air

– George: New number for service provider is [protected]

– Discussed if I should call the fire dept

– George called A&E told them about the new situation and they agreed to come out

Tech: smell was over heated compressor with the leaking freon

bleeding freon checking to see if all is out

compressor is burned out

need new coils (front and back) they were contamited
Kenmore Elite - Sears refrigerator and Sears warranty program. Run around 4 months on status.
This review was chosen algorithmically as the most valued customer feedback.
Just like everyone else on here, this about the customer service and communication of A&E. Early February called Asurion about my 1 year old refrigerator not working and they sent A&E out to diagnose. The technician was not certified to work on refrigerators with the new R600a refrigerant. (Not the tech's fault). He couldn't really diagnose, but conferred...
Read full review
A&E Factory Service
-
Refrigerator repair
Called a&e factory service because they were the company that deals with LG. I was given a day and time that a technician would be at my home to repair my refrigerator. Waited all day and They never showed up. They rescheduled me and a technician did show up but didn't have the correct parts to repair my appliance. Had to schedule another appointment. Another no call no show again. Not sure how they are still in business.
Desired outcome: I want my refrigerator fixed.
A&E Factory Service
-
Refridgerator Repair
Run from this company...don't walk! We have a LG fridge, paid $2300 for. It went out after 7 years and was still under the compressor warranty by LG. A&E came out and charged $600 UNDER WARRANTY to fix it. 87 days after the repair it failed again. They came out for a "recall warranty" and said the compressor is fine, must be the evaporator and is not covered by any warranty. That's probably what was wrong with it the 1st time. At this point I told them thanks for coming out and had them leave. I added $2.50 worth of 134a freon and it seems to be cooling again. I wouldn't be so upset had they found the leak issue 1st, but they didn't properly trouble shoot the issue. Had I gone down their parts replacement rabbit hole plus the $600 1st time repair I would have spent the cost of a new fridge.
A&E Factory Service
-
Refrigerator repair
If I could give a zero o would! Terrible company, terrible customer service.

Had to wait 3 weeks for technician to come out to fix my fridge. They new it needed a new compressor because it wasn't cooling but when the

Technician came out (knowing the issue prior) he said "I need to order parts". Parts came but they couldn't come out for another 2 weeks.

Guy shows up today and says "I'm out of Freon and you'll need to reschedule ". How are you out of Freon? How do you show up to a job without Freon.

Now I have to wait two more weeks! No way! Not happening. Terrible, terrible service. DONT USE THEM!
Desired outcome: Not sure. Need fridge fixed now
A&E Factory Service
-
Services not received but the technician is demanding I pay a service fee.
I contacted my home warranty company about my home heater and a/c unit not working properly. They contacted Sears who then subcontracted to A&E Factory Service. Edwin C. came out to my home he was in my home less than 5 minutes. He went up in the attic and came right out. He then said that I needed to pay him the service fee and that he was done. I questioned him because he had only been in the for a short period of time. I asked if he had opened the unit or taken pictures and he said no that he didn't need to. I told him that I was not paying for a service fee because he hadn't done anything. He then opened my front door while I was speaking with him and he shut the door in my face. I have the entire exchange on video. I watched him sit in his truck in front of my yard for 35 minutes before he actually left. He spent more time in the front yard than he did inside my home. I contacted my home warranty company, Sears, and A&E Factory to file complaints but no one is contacting me back.
Desired outcome: Why should I be required to pay for services that were not rendered?
A&E Factory Service
-
ice maker repair service # 433322379
I contacted A&E Factory Services in December to come out and repair my refrigerator. The ice maker was slow to make ice.

The first technician showed up December 13th and told me the fan needed placing and charged my $143.94 for the part and $425.00 for labor for a total cost of $580.46. Invoice # 43332379 attached.

When the part came in a second technician came on January 10th and said the fan was not the problem and we had to order more parts for an additional cost of $296.61. We were told at the time since the fan was not the problem, they would take back the fan and our total bill would be only $300.00, well under the original $586.46 we already paid.

When the remaining parts came in and 3rd technician came on January 27th, installed the remaining parts and told us we still have to pay an additional $164.88 for the parts. Invoice again attached for the work on 1/27/2022

Our total cost now is at $745.34.

The technician installed the parts and left. As of today 1/28/2022, (24 hours later) our refrigerator is still not making ice and the problem is not resolved.

I contacted customer service again to have someone again come out and they sent me an email that a technician will arrive on Feb 3rd and I have to pay a diagnostic fee of $149.00.

The technician came and said he did not know how to turn the ice make back on and that he only knows to replace the ice maker. The ice maker is working, it just needs a technician to reset and turn it back on. This technician did not know anything about repairing an ice maker.

I am not sure why I would be asked to pay anything else. My ice maker is still not working, I have had multiple technicians out to say they fixed the problem but so far they have not.

I would like someone to contact me to discuss how I get my ice maker working and I do not plan to pay any more money. This should have been fixed by the technician the first time and definitely by the 2nd time.

I can be reached at 843-693-4691

Scott Bierwiler

162 Polo Ct.

Ninety Six SC 29666

I am very disappointed with the service and expect a call back asap to resolve the issue.
Desired outcome: Would like someone that knows how to turn the ice maker back on to come out and turn it back on.
A&E Factory Service
-
Refrigerator
I have problem with my refrigerator and made a complaint. A technician came to our property with the compressor which is the actual issue and left leaving the part saying that he doesn't have time to fix it. We got the next appointment 2weeks and we happy that the technician is going to replace the part but he took the part with him saying the manager said so. I literally begged to fix the problem but he did not care. Why do you run the business if you don't have the intent to resolve customer issues and charging us money for no reason?
A&E Factory Service
-
Washing Machine
They came out to replace the gasket in my washing machine (it was still working ok) and ended up breaking it so that it didn't work at all. This is in my hair salon where we do multiple loads of laundry a day. They told me it would be 2-3 weeks and after about 6 hours on the phone they promised me that as soon as the part came they would be out to fix it. Now I have the part and they are telling me it will be another week! They have done nothing to remedy the fact that it was their technician that broke my washer in the first place! Hair salons cannot go a week without a washing machine.
A&E Factory Service
-
no call no show wasted a day
TERRIBLE. Gave us a committed time to return to install part (initial visit was ok but slow). We have the text and email. Wife took a day off work. No call, no show. Almost impossible to get a human on the line after your case has been filed. All automated after that. After several calls, we finally were informed there was a mistake, and my wife lost a day's pay for nothing. They offered to come out5 days later. Keep in mind we had already been without a washer for 2 weeks, and that extended date would have made it just shy of 3 weeks. i ended up fixing it myself.
Desired outcome: pay us for fixing it ourselves and the lost day of pay.
A&E Factory Service
-
Fixing my brand new hot point dishwasher.
I called GE because my new Hot point Dishwasher doesn't drain all the water out at end of the cycle. They Told me A&E Factory Repair would come by to Check it out, they came by and looked at it and told me that no dishwasher drained out all of the water. I then informed the man that that wasn't true, because this wasn't my 1st dishwasher but it was my 1st time having this problem.
So now every time I use my dishwasher I have to get the Shop Vac out to suck out the water left behind before it stagnants and smells rotten.
I don't recommend GE products or A&E Factory Repair. Very Disappointed in service and Product.
Desired outcome: Want my dishwasher fixed or Replaced
A&E Factory Service
-
oven repair
Talked to an agent about getting updated status for my parts. The agent said he would get back to me, but never did. I called again about parts when two identical parts were delivered. The person who took my call could not speak english well, but confirmed that I was supposed to have two identical parts. I waited all day for the repairman to arrive, which did not happen. When I called to ask about my repair appointment, I was told that it was rescheduled without anyone notifying me. I am still waiting for the repairman to show up so he can confirm that I was not supposed to receive two identical parts. He can then reorder the correct parts and I can spend another month without my oven.
A&E Factory Service
-
billed when services were not received
Frigidaire set up a repair visit for my refrigerator to be repaired under warranty- the service person from A and E called me prior to visit and said i was going to pay for the service visit I told him no it was under warranty and not to come so i cancelled the visit- I received bills from A &E and called them over 7 times and nobody would help me- all the phone numbers i was given on the bills dont work! They have now given my bill over to collections!
Desired outcome: remove my name from collections
these people are crooks- all the phone numbers dont work! I even wrote a dispute by mail and they still sent me to collections! I NEVER RECEIVED ANY SERVICES FROM THEM!
A&E Factory Service
-
Washer Repair
A&E has rescheduled our repair 8 times, we have used 6 PTO days to accommodate the repair service, we also have had the part for the repair for 5 weeks now, 2 appointments ago the TECH called and said the his boss was making him reschedule the appointment so he would not have OT, then today 11/26 the routing department called and said that they did not were the TECH was and thought he just went home for the day and rescheduled us. What do we need to do to get our washer repaired? A&E holds the contract with LG so we cannot use another provider. HELP US!
A&E Factory Service
-
Washer Repair
I use a home warranty company. I placed a work request for my washer in the beginning August, but there was a hiccup with the company they originally sent, so they reassigned it to A & E. The soonest A &E could get out was early September.

The tech came out, diagnosed it, parts were ordered, and another appointment was set up to install the parts. The parts get mailed to the customer.

I received the parts.

On the second appointment a different tech came out installed most of the parts that were ordered, but said that one of the parts was the wrong part. He said he needed to order the parts and reschedule to install. A new appointment was set up.

The day of the third appointment came no parts had arrived and no tech showed up, I called the company and they told me that the assigned tech called in sick, and they needed to reschedule the appointment. At this point I informed them that I had not received the parts. It turned out that the tech that said additional parts were needed never ordered the parts. A new appointment was scheduled to have a tech come out and find out what parts were needed.

The day of the fourth appointment came and there was only an hour left in the time window they gave me so I called. They said it needed to be rescheduled and refused to give me a reason. A new appointment was made.

The day of the fifth appointment came, the tech showed up got a list of parts that were needed, placed the order in front of me, and set up a new appointment for yesterday.

The parts arrived.

Yesterday arrived and I called to verify that a tech would be here. They said the appointment was for today, not yesterday. They verified that a tech would be here today.

Today, no tech arrived, I called the company and they told me their system said that one of the parts that were ordered had not arrived so no tech was sent. I had all the part in hand and they still would not send anyone out to keep the appointment. The soonest they said they could get someone out was the 18th of November.

My home warranty company informed me that once parts have been ordered it is almost impossible to change contractors.
Desired outcome: Get my washer fixed
A&E Factory Service
-
LG refrigerator warranty repair not being adddressed.
A&E Factory service has rescheduled our repair of our refrigerator twice now.
We have been without a refrigerator since mid-September 2021. Our first appointment was September 30, 2021 No technician and text message from A & E to reschedule. Next appointment was October 28, 2021 No technician and text message from A & E to reschedule. Now the soonest appointment is December 16, 2021. This is wrong. LG appliance has contracted A & E factory service to do the LG appliance warranty repair and I am getting no where with both A & E factory services and LG customer service. They just say we are sorry and that to reschedule. Please help us resolve this issue. Our refrigerator is just over 2.5 yrs. old and we can not afford to replace this refrigerator. We just need it repaired. A & E order repair number 000822040628395 We can be contacted by email, [email protected] Thank you.
Desired outcome: A working refrigerator that keeps our food cold.
A&E Factory Service
-
Service & Refund
A&E service does not respond to two refund request placed by their tech Michael….one refund is for $73.22 and the other $540.39. I'm getting the run around when following up on the issue and have not received any responses.

August 2, 2021 - Michael with A&E came to look at gas stove as the stove was not maintaining an accurate oven temp. He didn't like the sound of how often the igniter was going on/off and felt that was the issue. So part was ordered. Partial pymt made of $239.06 check number 160226.

August 13, 2021 - Michael installed new igniter. Said everything looked good and reminded us that on gas stoves the temp would fluctuate. At the same time he told me to ignore the oven thermometer I was using because they are useless and the best is a probe.

August 25, 2021 - Michael serviced stove again because I complained that the stove still was not maintaining heat. I was now using a probe and oven temp was off by 25-30 degrees. I showed him pics of the temp differences and he tested the thermostat and that appeared to be fine. So he ordered a new motherboard…..cost $540.39 paid via credit card.

September 11, 2021 - another tech arrived to install motherboard. Unfortunately the wrong item was ordered. Tech said Michael would contact me on Monday regarding ordering the correct part.

September 13, 2021 - Michael came to house to discuss placing order for correct part. Michael verbally said a refund of $73.22 to be issued for difference in cost of wrong part ordered and mother board.

September 22, 2021 - Michael arrived to install motherboard. However Samsung sent the incorrect motherboard. Michael tried to make the part fit but couldn't due to the original motherboard having more options than the replacement. He spoke to his supervisor and they agreed to drop us as a customer because they couldn't fix stove. In the meantime I called Samsung parts direct as an individual and found that the motherboard for my stove is no longer available. Michael requested refund of $540.39

****so now that the motherboard is no longer available, I am out the $500 for the igniter replacement since the stove has to be replaced.

October 11, 2021 - contacted A&E and spoke to Honey to follow up again on refund. Request was escalated and I would here from someone within 72 hours. No response.

October 18, 2021 - contacted A&E again and spoke with Jill. Refund for $540.39 is pending as of October 11 and awaiting approval, and will take up to 28 days. During this conversation there was no mention of the $73.22 refund.

So it appears the refund was non-existing until I called for escalation.

Jill indicated that billing would provide an update. She provided the billing departments phone number of (800)326-1459 which is no longer in service.
Desired outcome: Want the refund of $540.39 and $73.22 due me. The company should also make good on reimbursing me for the cost of the igniter plus service call.
We are here to help
16 years' experience in successful complaint resolution
Each complaint is handled individually by highly qualified experts
Honest and unbiased reviews
Last but not least, all our services are absolutely free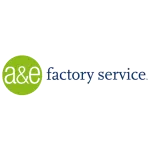 A&E Factory Service contacts