Emax / Max Electronics complaints
168
Emax / Max Electronics
-
IPhone 13 promax 256 gb
I had purchased(pre-order)iPhone 13 Promax online from the Emax website on 22/09/21, and the same day I have received an email that mentioned-
"Your iPhone can be picked up from the Emax Store at Alwahda Sharjah. The device will be available from September 24th onwards."

Since I buy this for my wife as an Anniversary gift. As a middle-class family, small things make difference to us. Following the emails, we went to pick up iPhone 13 Promax from the mentioned store but the store supervisor told us they don't have the stock.
We waste our time, taxi fares, and especially the excitement and happiness that we had about the new phone. It spoiled our day, made us upset.

So my humble request to the whole team of Emax, We as a customer we just don't buy a product, we buy an experience and happiness too with the product. If a product can be valued by its amount then its experience and happiness are valued by the services. We paid for services too.
Please before you send a confirmation email to the customer, communicate within the team, and then only tell your customer to go and pick it up from the respective store.
No family, couple, or any customer should not feel the way we felt. This might be the last shopping for us with Emax. Thank you.
Desired outcome: 24-09-21
Emax / Max Electronics
-
Regarding online purchases
I ordered an Samsung mobile from Emax in Dubai on 12september 2021 but today is 20 September and still didn't get my product even Emax didn't give any updates regarding my online product delivery
I called so many time to emax customers care but they also didn't help and I am still waiting for my product updates.
I attached invoice which I got by Emax through email.
Thank you
This review was chosen algorithmically as the most valued customer feedback.
I would like explain about an incident regarding my panasonic juicer problem. I am regular customer of Emax for long time that you can confirm if you check with my mobile no. I am not a high salaried person to bear this kind of incident. I bought a panasonic juicer on 22.08.20 and started giving niose while using big jar. We thought it is normal and later...
Read full review
Emax / Max Electronics
-
Dryer machine and fridge
I have got from Emax Yas mall a dryer machine brand wirhpol next day I have called to complain about this dryer requesting for an exchange for a better one, they did not accept it since the dryer doesn't have manufacturing damage however client is very unhappy this is not the first time last time one year back I have got a Samsung fridge which from day one is making so many rare noises the feedback from emax was the same conclusion emax has lost a customer!
Desired outcome: Solution
This review was chosen algorithmically as the most valued customer feedback.
With all respect, please consider below request. Purchased Sony TV KD55X80J 55 inches from Emax Mirdif on 14th Aug and requested for a delivery on 17th Aug. But they didn't keep their word and without any update delivered on 18th Aug evening. Hardly it worked for 1 hour and then no visual only sound comes. Next day called Emax customer care at as they only...
Read full review
Emax / Max Electronics
-
gaming chair
good evening i got a gaming chair today by wining the scratch and win card but the chair they gave me has a lot of missing parts i received the chair from Dubai at mirdif city centre i really hope they replace the chair or give me the price of it at least because that is unacceptable and thank you for understanding .

Abdullaziz Alhmoudi
+971554492434
Desired outcome: Get the gamming Chair replaced or get the price of it.
Emax / Max Electronics
-
Delivery guy / installer
We got our Chairman's club membership which has the same day delivery option. But they says its holiday the next day, so we are being considerable. But the 3rd day the delivery guy says he can come in the morning time, so we waited till night, just to found out that he is not coming. It will be for the next day delivery, but next day came, I called the guy he says he is not going to install, there is another guy. I request for 3pm because of my work timing. The delivery guy called 1245pm and says I need to be at home in 40mins or he will come at 8pm. And 8pm came till 10:10pm no one came. I called the guy he says he's not coming, call call center. +971563981664 this is his number, he's arrogant too. I need explanation for this painful experience, after all our excitement of waiting for 3-4days. Thanks
1 Samsung refrigerator, 1 58" smart tv and LG 65" 8k nano cell, registered number is 052 607 9766- Michael Garcia
Desired outcome: Action should be taken for this arrogant delivery guy. And what's the option if I want to reject or return the product?
Emax / Max Electronics
-
Did not received the Bill invoice
Hi i have purchased Vivo v21 mobile on 12th Auguest 2021 at emax show room alghurair mall Dubai.
when i was purchasing the store sales person said the bill will sent to your email id, i accepted and given my email id to them. But i did not received the invoice till now. next day i visited the store to ask, the billing person searching the bill and she can't find, finally she told me to wait one more day it will be sent to your mail. but still now i didnot receive my invoice bill, so kindly help me.
Desired outcome: i need my purchase invoice bill
This review was chosen algorithmically as the most valued customer feedback.
Dears I would like to share with you an unexpected treatment from Emax. Product purchased 2 Samsung split Acs Location : Muscat city center - seeb Invoice No: 1 - SDDINV - 1010057095 Invoic No: 2 SDDINV - 1010057093 Date of purchase: 30 July 2021. Items delivered and installed on 1st August 2021, Unfortunately both Acs failed to function properly...
Read full review
Emax / Max Electronics
-
Sound bar system
Hi Dear team
Today I have been to emax al hamra mall Rak store, I would like to buy platinum soundbar the price 350 Dhs, it's not in the demo, in demo other model, sales team not able to demonstrate which I like to buy. How can buy soundbar without demonstration? They are loosing business.
Thanks & Regards
Afshid Ck
afshidkooveri @gmail.com
Emax / Max Electronics
-
Bad customer service
I had bought a LG refrigerator couple of years back I want the handle replaced I walked into the the customer service division of the E Max Store in Mirdif city centre they were not helpful at all and just passed on a phone number to me saying please call this number when I came home and call the number they say that they are not the agents for LG it seems the number was just passed on to me to get rid of the customer is this is the highly anticipated customer service in Max is talking about?
Emax / Max Electronics
-
Staff complain
I visited ur showroom in fujairah city centre,
And I was planing to buy playstion 5,
But when I asked ur staff there in the shop,
Said not available and ll be available in 3 weeks, then asked him how much said 3600
I said is more expensive here than somewhere else maybe theres sale on it soon,
Said u buy from outside in other shop dont buy from here in bad way, then I told him im regular customer buying most of my electronic from here, then his attitude was bad really start to tell me buy online from noon and really made me absent and then I asked for his manger, said we dont have manager here after when I start asking for complain for the attitude the incharge came and also didnt solve the problem and told me to complain here
Staff name : Azar alden
Incharge name : mahjob
Assistant name : mohammed taha

Kindly replay asap
Thanks
Desired outcome: Staff and incharge complain
Emax / Max Electronics
-
0503231451
65 "tv nano only 25 work now not working. 2. Time completed 1time no chaking.
Emax / Max Electronics
-
I am complaining about the delivery of my product.
I ordered samsung TV online on Saturday i.e. 10-07-2021. Yesterday I received a call by saying that the product will be delivered tomorrow i.e. 13-07-2021. Then I schedule all my plans accordingly. Today I did not receive any call or SMS from delivery team about delivery of my product. Then I called on customer care and now they are saying that they will deliver it tomorrow. I need the delivery today because I cannot change my Schedule for tomorrow. It will be very appreciate if the delivery will be done by today.

Thanks
Jaspreet Singh
Cell- 0522912638
Emax / Max Electronics
-
Product and customer service from emax batuta branch
Good evening.
I'm varonica voon would like to complain regarding the issues of my new purchase RENO 4 OPPO from EMAX BATUTA, my mobile was purchased on June but unfortunately this issue happen to my mobile that the battery phone was not last longer so I sent to emax batuta for fixing and it takes more than 4 days I don't received any call, so next day I went in the shop and the staff was so rude and ans me (madam your mobile are just keeping here for 4 days only), I was really dissatisfied and disappointed on what I purchase and the customers service that how the staff treating to me, and second issue come after the second day I collected my mobile and Everytime the setting it's asking for updates and can't use the mobile smoothly, then again I sent back to emax and I went to meet the supervisor in emax for a better solution but seems like the same point . lastly, I hope your side can provide me a better solution either change me a new mobile or I'm asking for refund my money that's it, just to make it easy.THANK YOU
Desired outcome: Varonica 0551125059
Emax / Max Electronics
-
Acer laptop defect
Hallo dear,

Please support to me on this matter . I bought Acer laptop on 29th January 2021 from Emax shop in Oman, in April the screen was black and not working after they checked they said they will either to return back my money or to replace with another laptop i had to wait 40 days to get confirmation after that they said they will repair the screen only. So they repair it and i collected the laptop in 23-May-2021, after that i found out the microphone is not working i took it back to emax service canter again on 7-June-2021 and till now no feedback on it every day they say next week.

I need your support to let them retun back my money, I stayed 6 months without and can't wait any further, i need laptop for college studies and final year project what they did is too much to me

Regards
Munir
Mobile: 99237114
This review was chosen algorithmically as the most valued customer feedback.
This is to inform you that on 14 Dec afternoon around 12.30 I visited EMAX shop at Al Ghurair near to union metro station, Dubai. On that visit, I was not assisted by any of the team member for helping me to assist me to get the prdt smartwatch, myself I asked one guy name Mahfoz to assist me and then he told all r good with one word n left since then I wa...
Read full review
Emax / Max Electronics
-
Staff attitude
I have purchased sony ear phone on 20th may. The product was showing some connectivity issue from the first day of purchase. It was taking too long for connecting to the device but even after connecting it got continuously unpaired from the device. I came back to the store the next day to express my concern but the after sale supporters said that the product is under hyginic catogery and due to covid protocol it is not allowed to refund or exchange the product. I completely understand that and since Iam a medical professional I really appreciate that.
However I kept the product with me and when I tried to connect the device again it completely deny pairing with my phone despite my phone was not showing any connectivity issue with any of my other devices including mi or samsung level U.
I visited the store again and ask for any possible return since the device is not at all pairing with my huawai phone and also some other huawai device in your store. However the thing that made me really upset is the interaction with unit in charge Mr Arnold. He really insulted me by asking " if you didn't get a positive response on the second day how can you expect it on the 15 the day of purchase".
The response of a team captian who should be the role model to the rest of his team really shocked me! He also added "IT IS NOT HIS CONCERN" as the product is connecting with some other devices and it means the issue belongs to my phone not with the ear phone.
I sincerely request you to give Mr Arnold proper training for customer interaction and especially to improve his temperament. He was literally treating me like a begger!
I believe the best opportunity for any business entity is with a concerned customer because all they need is a little compassion patience and a simple solution to their concern. But you gave me a nasty blow of insult.
However I found a staff there Mr Rashid he really understood my concern and assisted me really well. I express my gratitude to Mr Rashid from the bottom of my heart.
Looking forward to hear from you.
Nazeer
Desired outcome: Action against Mr Arnold and explanation from the concerned team
Emax / Max Electronics
-
Mobile samsung a21s-over billing
Dear Team,
please be informed that i purchased a mobile set on 28.may, 2021 from emax store Alwahda store sharjah.
samsung A21s cost aed 699
which is aed 100 extra than market.
kindly note when i bought the mobile, i was not aware of actual price of mobile in market.
your sales team misguided and cheated me.. it is not professional way to sell your products.

more, why you write on main sign board that guarantee lowest price.. kindly remove these words.. it is not true.. you are doing hidden fraud.
your emax website also showing low price than actuarial in emax outlet..
kindly stop cheating the customer...

your website also not working properly, no manue link is working.

https://uae.emaxme.com/
it is really a joke... what type of company you are running.

kindly take necessary action.

basharat
0563317011
Desired outcome: close down the emax all strore as they are total fraud and cheating the customers
Emax / Max Electronics
-
JBL 5.1 sound bar with woofer
Dear sir/Madan
Please note I have purchased JBL5.1 sound bar system from emax showroom mall of emirates on 29/05/2021.When reached home and tested it was not up to the mark which shop had showed me and played at display unit .on 30/05/2021 I return the system as I am not happy with condition of system .shop supervisor not listening any thing when I replace the system he directly detected and 15% and returned to my credit card on 31/05/2021.Please give me new system at same price or refund my full amount asI did not used even a single day, your company says 7days return policy kindly consider this issue seriously .
Thanks you&Kind Regards
Sunilkumar Kamalaksha
Mob-+971545841412
Dubai.
We are here to help
16 years' experience in successful complaint resolution
Each complaint is handled individually by highly qualified experts
Honest and unbiased reviews
Last but not least, all our services are absolutely free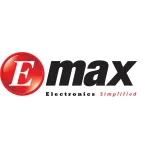 Emax / Max Electronics contacts