Electronic Arts (EA) complaints
181
Electronic Arts (EA)
-
origin account
They have locked me out of my gaming account.

I have lost access to the email address attached so can't reset.

I have provided tons of information proving who I am and my drivers licence, product codes for games on the account and photos.

The account is linked to my playstation account (which has my new email address) / I've set screen shots showing the link.

I just can't get any sense from them.

8 cases have been opened over 2 weeks, they just close the case without contacting me. When there is any contact I'm asked to fill another form in (start a fresh case) and they promise to look into but they lie.

I have proved who I am and that it's my account but they will not give access or contact me about resolving

Last case no [protected]
Electronic Arts (EA)
-
scrabble game
I did and it was not taken, your usual [censored]ing [censored]

Scrabble at pogo.com sucks has errors that need to be changed by competent persons, not incompetent such as I tried to explain the problems.

Scrabble game refuses to accept real words, and I have to forfeit the game

Fix the [censored]ing problem

Too short, too long, too many capital letters, what [censored] you publishing?
Electronic Arts (EA)
-
club pogo
Update of EA has caused me to have no access to my acct. I am 70, have been trying for almost 2.5 hrs. cannot sign in as EA reports 2 accts. with my email. I only have this email that I use, [protected]@gmail.com, and you want me to change to a new email, I don't want to, your help sight is no help promised a call 1.5 hrs. ago, no call so just cancel my club pogo subscription as I can't find any way to do so. I CAN'T SIGN IN! I AM TOO OLD TO WASTE THE TIME I HAVE LEFT ON THIS NONSENSE! THANKS
Electronic Arts (EA)
-
dragon age and customer service in general
We purchased Dragon age (Order Number: [protected]) and it doesn't work. We asked for a chat (case number [protected]) and "Rehan" told us we will get a mail with instructions
We wait all along the weekend and it never arrived
Now we are asking for a refund and their automatic answers say that since it took more than 72 hours since we "launched the game" (it never launched!) then we are not entitled to a refund.
They have no e-mail or fax or complaint officer or customer service...
WHAT CAN WE DO?

WE DEMAND A REFUND!
 [protected]@GMAIL.com
 
Electronic Arts (EA)
-
lost an inform card
I was playing your game, FIFA 17, and completed a 'Squad Builder Challenge' - as a result of completing the 'SBC' I was given a pack in which was an 'Inform Card'. I opened the pack, received my player and sent the player to my club by pressing 'X' (I use an XBOX ONE). After this I went to my club only to see that my packed 'Inform' was no where to be seen. I have been searching and I am 110% sure that my 'Inform Card' is not there.
This review was chosen algorithmically as the most valued customer feedback.
I could not pay my bill under my old account so I opened a new one and paid up front for 1 year now for the last 2 weeks unable to log in tried every thing even there web page for help I either want back in or my money back fed up this is not the first time with this company they have no phone number to call only on line stuff really needs to make it where people can talk to someone and have their problems fixed
Read full review of Electronic Arts (EA)
Electronic Arts (EA)
-
fifa 17
I recently bought fifa coins from a website goldah.com, this is the first and only time I have done it outside of the FIFA store.

EA sports then email me to say that I have broken the terms of service for "trading coins", which based on the definition I technically have but I have not hacked the game, nor have I scammed anyone. Regardless they have removed my team, losing everything. My main concern is the money, legally spent in their store, which they have taken away without any warning.

I have no idea how much money I have spent in the store over time but for 2017 it would be around £100-£200 (Playstation account doesn't list it in account history)

I've complained 3 times; you cannot speak one to one with anyone that makes the decisions, you get an email from a no-reply address and that is it. My questions about the money are never explained to me, I cannot see in the terms that I forfit this money? It may be implied but for legal terms, should it not be fully stated?

Are they allowed to do this? I view this as a purchase of goods, the breaking of terms was a separate transaction so why do I lose all of my pre-standing purchases?
Electronic Arts (EA)
-
the sims 3
01-09-2016

I have the chat transcript, but can't save it as an image and therefore can't post it as a screenshot.)

I have been a Simmer for 16 years and have played for just as long without incident. I've had my account since long before Origin existed, and I always used disc copies for everything (except the last 2 EPs, Into the Future and Pets).

Anyway, I recently moved from my old laptop to a shiny new PC that my husband built for me. It doesn't have a disc drive (yet), so I have to rely on Origin copies of all the games I registered... but, since switching computers, I've had some strange issues with my Ambitions EP. While it appeared to work normally at first, bits and pieces (ie. certain lifetime rewards & outfits) were missing.

So off to Live Chat I go... only to find out that my Ambitions EP is apparently registered to some other account with an email address that isn't mine. The rep was incredibly condescending, reprimanding me like a naughty child and saying things like, "you'll see in time that I was right" and (when he eventually coughed up my EP) "are you happy now?"

(To answer your question? No, I am certainly not. In fact, I still feel icky... almost 4 hours later.)

I was floored. I've worked in customer service (in person, on the phone, and via live chat) forever, and never in my life would I have been allowed to speak to a customer that way. Finally, 2 hours into our chat, I asked for a manager... which I have never done in my life. Having done that same job, I know how things work and I try so hard not to be "that" customer, but it's hard to be calm and polite when someone is treating me like a 5-year-old. I just wanted to talk to someone who would understand my frustration and be sympathetic to the situation.

(I never did get to speak with a manager, but the rep did give me a digital copy of the EP after I sent pictures of my disc and the code that came with it.)

In all honesty, an apology would have sufficed. When he offered me the free digital copy (which I technically already had), I was half-tempted to just say forget it: the stress this experience caused me was not worth it. But, if I ever play again after this whole ordeal, at least my EP will be in one piece.
This review was chosen algorithmically as the most valued customer feedback.
to whome it may concern pogo.com games are dragging and they sending blue or green circles i know they are virus cause a friend ofmine told me . one of his family members worksfor pogo . they try andknock you off of bowling or when you in a tournment, i want to know why my tournment still sayes 1 tournment when i been in several bowling tournments. if thi...
Read full review of Electronic Arts (EA)
Electronic Arts (EA)
-
games are not working!
Wanted to play some games, but who knows why games did not work and some of them did not even open! Tried to restart the page but it did not help, so I decided to contact Pogo support and ask what was going on. Their support is the worst ever! These people are absolutely useless and don't know anything. All they told was "maybe there is a problem with your computer" and that was all! There are many negative reviews and I'm not the first one who can't open a game. They should fix their site.
Electronic Arts (EA)
-
pogo taking away tokens I have earned
I played all day long on March 2, 2016. It was Wednesday, therefore, I gained a lot of tokens. At the beginning of the day yesterday, I had 27, 819, 946 tokens at the end of all the games I played I had 27, 057, 085 tokens. Last night when I checked my total for the day Pogo had taken 800, 000 of my tokens away...why?

On Badgehungry you have a Watch and win option. I logged onto it and it was advertising Breo Asthma Medicine. At the end of the commercial it asked the question "EARN MORE" IN A GREEN BOX and beside it CLOSE. I continued to play it until it would no longer give me the option. If this was a glitch in you system, why should I be punished for it? There is no way, that I earned 800, 000 tokens anyway. I am furious because I played 4 games of Discovery Cove or whatever it is called and it subtracted another 3, 000 tokens.

I realize this may mean nothing to you, but this is pretty much my daily life ! WHAT IS YOUR PROBLEM? I am now afraid to play anything else because my tokens may go down again. I NEED AN EXPLANATION AND MY TOKENS RESTORED!
Electronic Arts (EA)
-
on-line game site
I have been a Pogo member for years. My yearly renewal was due on December 20th, 2015. They charge 39.99 U.S. for a yearly subscription plus $5.20 U.S. Sales Taxes. Given that our Canadian Dollar is so low, with the currency exchange, it cost me $ 64.84 Canadian. I contacted the company, to ask why, as a Canadian, was I being charged a U.S. tax and where was it going - to Revenue Canada or the IRS? Well, I did not get that answered but what I found out is that this site somehow changed my IP address to one located in Redwood City, California and that is why I have to pay in U.S. funds. I called my ISP and asked about my IP address. It is most definitely Canadian and to make doubly sure, the agent rebooted by modem and yes, the IP address I have shows me as living exactly where I am living now. How Pogo.com was able to changed my Canadian IP address to an American one is a complete mystery. Their Company is blaming my ISP when my ISP assured me that it does not alter/change IP numbers. This past summer, I had purchased something else from Pogo.com and lo and behold, they had the RIGHT IP address; so, how did I end up, in December 2015, having an American IP number? I got no support and no relief. Another big company taking advantage of one person. I would like a full refund and then, be charged for my yearly membership in Canadian Dollars. A copy of my MasterCard, showing the amount I paid will be forthcoming. Thank you! M. Picard, Ottawa, Ontario Canada
Electronic Arts (EA)
-
cannot get into my account to get new password
Cannot get in to my Club Pogo account and no one will help me! I need help getting a new password. Their instructions don't work. This happened on Friday, November 20th and there is no way to get to talk with someone! I just want some help getting back into club pogo games! My membership is paid up. I have tried everything to get help from them but there is no access to them. Very upset with them. They can get a hold of me at [protected]@rocketmail.com. I have seen so many complaints on this subject, don't understand how they can run a company like this. Thank-you. I hope I get some help! Shirley
Electronic Arts (EA)
-
simpsons tapped out
To Whom it May Concern: I've now become sufficiently enraged by Electronic Arts (EA) to write down my complaint and paste it everywhere appropriate on the web, to contribute to what I'm discovering is a deluge of consumer frustration with yet another company that's "too big to fail" so they have relegated their Customer Service to illiterate unintelligible outsourcing partners, and abuse the very customers they purport to serve. My issue pertains to the game Simpsons: Tapped Out, which I have always played on my Apply iPad. The game is intrinsically flawed, in that the most appealing and interesting parts and contingent on expensive in-game doughnut purchases. Then the game play is set up so that players invariably accidentally redeem their doughnuts to "speed up" game play, because the redemption button suddenly appears right where one is tapping (per the name of the game) in the course of customary play. So it's inevitable that players waste their money on doughnuts and waste their doughnuts by redeeming them accidentally. However that's not what happened to me in this case. It has happened to me in the past, and I've wasted plenty of money and doughnuts that way, but this is much worse: I could go back a while, insofar as I have been frustrated several times by this dynamic and wastefulness in the past, but I'll cut to the chase. Fortunately, after losing enough I managed to habituate clicking the "Cancel" button that the general tap-action button turns into for about 1-2 split seconds before the accidental redemption occurs. For a while that kept things manageable. Then it got worse… About a week ago I was playing the game and accidentally clicked an "hurry action" redemption – specifically for a chair production in the luxury Springfield area. I managed to click "cancel" fast enough to cancel the action and a chair never appeared – but the game still took my Doughnuts nevertheless! So now, shy two doughnuts and mildly annoyed, I decide to reach out to EA to remedy the situation. I logged onto their chat option (as it was the weekend and their phone lines were not active). I labored through the petty small talk and went back and forth with the guy ad infinitum, when he ultimately asked me for my game's mayhem number. I warned him that looking it up on an iPad would likely disconnect us, and of course it did! So I logged back into the chat room. Another rep went through the same nonsense with me again, telling me that the first rep should have given me a case number when I warned him of the risk of disconnection. Then that second chat got disconnected too. The third chat rep couldn't understand the problem. In spite of explaining it very clearly, he represented it to his specialist colleagues inaccurately, telling them that I had accidentally redeemed the doughnuts for something in the game – and if he really wanted that fantasy to stick he should have insisted that it was in return to "hurry an activity" since that's completely ephemeral and leaves no trace. When I endeavored to rectify his misunderstanding, he basically implied that I was lying, and kept asking me to investigate my game items to find the one that I got in return for the missing doughnuts. I eventually gave up on him, but not before telling him off. Today, just now, I was compelled to pick up the game again, and it inspired me to reach out to EA again. This time I used the phone service and had one of their reps call me. I just got off the phone with him. We went through the problem and this time I kept it simple so there wouldn't be any room for confusion. I just said that doughnuts went missing and got him to request a specialist. However, this time, before we connected with the Specialist he warned me that if the specialist investigated my account and couldn't find the missing doughnuts that they would restrict me from using the game altogether! Of course if it's a choice between getting ripped off by a terrible company that treats its customers poorly, and not being able to play a game I enjoy, I'll opt to hate the company forever and still play the game. Rest assured, I'll never buy any doughnuts or a raffle ticket in the game ever again! Moreover, anything I can do to malign EA and its employees will be my eternal pleasure! I urge anyone playing The Simpsons Tapped Out not to ever buy doughnuts – instead look for cheats and hacks online instead. I'll do the same. Furthermore, beware of EA and don't waste your time with their terrible offshore Customer Care reps. They don't care, they barely speak English, and they will not be able to understand, let alone remedy your problem. If anyone knows how I can crack the game to get more free doughnuts please email me at ez2recall [at] mail [dot] com. Likewise if anyone has any more ideas for how I can get back at EA for wasting my time and stealing my doughnuts please let me know. Thanks!
Electronic Arts (EA)
-
account does not recognize password name
I have been a patron of Club Pogo.com for years.I got a new computer and pogo.would not recognize my screen name and Password. So I changed my password with the name they provided me and they still would not except that (screen name piggiejp -password is mother). So then I signed in under new screen name (smallpiggie2840 -password Husbandry1) which now I'm on just pogo.com.My club pogo. dues well be renewed after the 1st of the year. They automatically charge my credit card.You do not get reimbursed for the charge, and the do not notify you that they are going to do this, because I let them do it for years.I have already had to change my credit card number because Club pogo.and some how they must be connected with I Win because both of them was charging around seven dollars from my credit card. My question is well Club Pogo use my new screen name and password from the new account and forward to Club pogo. My dues are paid up for Club pogo. This has to be settled before I'm charged for another membership. $39.00 well pay for a lot of medicine. I really miss my Club pogo. I well be waiting for your reply. THANK YOU
Electronic Arts (EA)
-
well not recognize new password
I have been a member of Club Pogo for YEARS. They would not recognize my old password, which I have had for years.So I changed my password to Husbandry1. Now they won't recognize that one either. I am VERY VERY frustrated. They want their fee to belong so that you can play their games but they won't let you on to do so. I have a new computer but that should not have anything to do with getting on to play games because your game name and password is still the same. So please help me out. Thank you Judith A Petersen email is [protected]@frontiernet.net
Electronic Arts (EA)
-
scammers
Club Pogo has NO SECURITY in place to protect their website. They will allow HACKERS into your account who may also download a VIRUS. They will then do NOTHING to correct the problem THEY CREATED. I have placed several calls and wasted hours with their so-called "Tech Support" (overseas call center) who HAVE NO KNOWLEDGE on how to trouble shoot a computer. They emailed me a link to reset my password three times but the link was broken AND THEYDIDN'T EVEN KNOW HOW TO FIX THIS SIMPLE PROBLEM. Club Pogo and Electronic Arts are so well hidden that it is impossible to contact them and speak with anyone. They will however continue to debit your bank account for their monthly fees. This is nothing but SIMPLE THEFT to accept money for an account that does not work and they refuse to fix. Club Pogo/Electronic Arts are nothing but SCAMMERS. Please be very careful before your agree to create an account with them. READ THE THOUSANDS OF REVIEWS ON THE INTERNET FROM MEMBERS WHO HAVE BEEN CHEATED. I plan on filing a complaint with the Better Business Bureau in their city to see if they can do anything but based on the never ending complaints I have read online I might not get anywhere. THIS IS A VERY DISREPUTABLE COMPANY. If you are already a member BE VERY CAREFUL. Based on the information I have seen they probably won't be in business much longer BUT THEY WILL STILL HAVE YOUR BANKING INFORMATION.
Electronic Arts (EA)
-
I still can't stop fee
I was a member on the website www.clubpogo.com. I played games on the website and continued to pay for the membership, but I have lost the access to these games. I wanted to stop paying them, but I have no idea how to stop this useless fee. I searched for the contact information of this company, but moderators provided only email address. But these people don't respond! Terrible place and awful fees, so please stay away from them.
This review was chosen algorithmically as the most valued customer feedback.
I can't be sure, but it seems as though my account [Birdland007] has been suspended, perhaps by a complaint from someone. Under no circumstances do I use profanity nor do I agree with the many insulting antics that go one with some members of this game club. The suspension seems to have occurred after a bridge game with an opponent named SeaBisquit, who...
Read full review of Electronic Arts (EA)
Electronic Arts (EA)
-
poor internet game site
Pogo.com is not only the worst site on the Internet, but the WORST GAME site. In my opinion, their gaming system is NOT setup to run properly in the United States. Their games do NOT run properly, i.e., they freeze, lock or do not remove and count all matched pieces. There are PC operating system warnings on some of the Pogo.com sites. In addition, using the Mouse pointer they do not perform all the options required for the games to function properly. I know, I've been there done that for the past 13 years, which was before Club Pogo Membership was setup with Electronic Arts. There were game problems way back then! NOTICE TO ALL: AFTER paying a monthly or yearly premium, which are required for a Club Pogo Membership, remove
your credit card, or other method of payment data from your account. If you don't, they will automatically charge your Club Pogo Membership to your credit card or whatever payment data you used. If you choose to renew, then just re-enter the payment data prior to your expiration date, then remove the data again. Think you'll get a refund from Pogo.com? Maybe if you made enough Technical Support or Customer phone calls and/or sent them enough emails. Also, it is impossible to talk or contact Pogo's Technical Support and receive any replies as to their actions, if any, to repair all the existing game problems that users are experiencing. GOOD LUCK TO ALL! I REST MY CASE!

I just found two phone numbers, [protected] and [protected], inside of an old book. The first number used to be for Pogo.com. and the second number was Electronic Arts (EA.com). I dialed the first number and received an Electronic Arts automated "Help Link" answer. When I called the second number, I received the following automated response, "We are sorry your call cannot be completed at this time. Please hang up and try your call later. "Thank you." No company name was mentioned. You might try both of these numbers. Try the [protected] number first. GOOD LUCK! P.S.: I am NOT going to renew my membership! Thirteen years of this mess is enough!
We are here to help
16 years' experience in successful complaint resolution
Each complaint is handled individually by highly qualified experts
Honest and unbiased reviews
Last but not least, all our services are absolutely free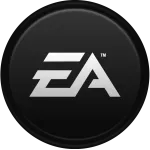 Electronic Arts (EA) contacts