Easy Spirit complaints
45
Easy Spirit
-
refund for returned items not received after a two month period
I had returned a pair of boots in December and after an extended period of time rather than a refund I received store credit. I ordered an additional 5 pairs of shoes to utilize the credit but had to return all but one as they were simply not comfortable. I returned 4 pairs of shoes for refund on Feb 1, another pair on Feb 27 using the return labels provided by Easy Spirit. After several email exchanges with customer service to inquire as to the status, I received an email saying the refund had been credited to my credit card, but no refund appeared on my account. Several emails over 2 months, in which I was told the refund would take time, I received a notice that I was receiving store credit rather than a refund. There is no Easy Spirit store in my State. The shoes I have ordered online simply do not fit. I want my money back, but Easy Spirit has gone silent. I suggest you buy your shoes anywhere else but from Easy Spirit!
Easy Spirit
-
easy spirit shoes with buttons
I have two pairs of Easy Spirit shoes with button on them, or should I say had buttons on them. These buttons are sewn on with two pieces of thread after a few months the buttons fell off so now I have to have someone fix them. I have worn their shoes for years and this is the first complaint I have had. If you can't sew the button on correctly then don't put buttons on them at all. These shoes cost roughly $80.00 a pair and the buttons fell off. I emailed them and I was told to take them back to the store well they are about a year or so old so I don't think that will help. No concern what so ever. Please correct this problem, or get someone better to make your shoes since you charge so much.
Easy Spirit
-
cheap material
my aunt bought several pairs of easy spirit shoes and did not want them so she gave them to my mom. my mom wore the shoes one time and the sole of the shoes fell apart in chunks!
this is unacceptable for the amount you pay for any product. i am not sure how long my aunt had these shoes before she gave it away. most likely several years. my mom wore them while i visiting over the holidays. i took notice of the cheap made material being me i voiced my opinion to this site and rip off website. most likely it had been several years and did not take them back to the store to try to get a full refund.

****I have the product and pictures. it will not let me download the pictures.

these shoes were bought in Columbus Ga.
This review was chosen algorithmically as the most valued customer feedback.
Below is copy of email exchnge with one of your customer service people. My sister and I bought the same shoes from Easy Spirit at the same time - my sister received her refund without issue, I have store credit which I dod not want. I want my refund. Awaiting your advices on how I get my money back for merchandise returned over a month ago. Justina C...
Read full review of Easy Spirit
Easy Spirit
-
leather wedge shoes
Put on my Easy Spirit wedge shoes for church yesterday and by the time the service was out I was leaving chunks of my wedge soles on the floor! Crumbled. See that it is an ongoing problem by reading complaints. Very sad the company doesn't respond to this or attempt any customer satisfaction. I have 4 pair of travel time shoes I wear daily and other boots, but unless I hear SoMeThinG from the company, I will never purchase Easy Spirit again.
Easy Spirit
-
tennis shoes
I love these size 7-1/2 W black tennis shoes because they come in a wide width and are very comfortable! But the black covering around the top of the tongue and on the sides of the shoe is disintegrating and peeling off, so much so that it leaves black marks on my socks. I haven't worn them that much so it's not like they are wearing out. Very disappointed in the quality of the shoe.
Easy Spirit
-
romy shoes for women
To whom it may concern:

A few years ago I discovered the Romey shoe for women and I thought I was in heaven. I introduced it to a sister friend and she, too, thought they were great

We are both on our 2nd pair and have discovered that they are not sown well. My friends shoe is ripped all around the top part of the shoe.
Her second pair is ripping at the toes . We are both so very disappointed and don't plan to order them again. The quality seems to be inferior and I just thought I should bring it to your attention.

Thank you,

Sister Germaine
Easy Spirit
-
black low leather boots
I went to JcPennys and bought a pair of size 11 low boots and came home to find out one is a size 11 and one is a size 8.5. I bought these for my grams funeral to go with my outfit. I put them on to leave and realized one was the wrong size! They were even tied together when I bought them and had to cut them apart. I'm very upset about this. I want something done.
Easy Spirit
-
online ordering
During the peak of the 2017 Florida tax free week for back to school I ordered to pairs of shoes. One of the shoes was a pair of Liliana Black shoes which were a size 7 narrow. When I called before the order was shipped, to see if I could remove the shoes from my order realizing that they were going to be to small, the rep told me that I had to wait to get the shoes and call back before they are willing to assist me with this matter. Once the shoes were received, I had to request a shipping label and send the unwanted shoes back. Knowing that the shoes was not wanted in the beginning, I was charged a $7.90 return fee that should have been avoided when I tried to call before the shoes was shipped to remove from my order. This was a deduction from a refund amount of $19.99, which was paid for these shoes. I just want all of my money back.
This review was chosen algorithmically as the most valued customer feedback.
I bought two pairs of easyspirit shoes about seven/eight years ago. I changed professions and have rarely worn them, until now. They still look bran new in all areas. As I am dusting each pair, I notice a difference in color on the heals in comparison with the rest of the shoe patent leather applications. The heal of the brown shoe is coming apart on me...
Read full review of Easy Spirit
This review was chosen algorithmically as the most valued customer feedback.
wear your shoes all the time, For years. This is my first complaint. This time I bought what I think are traveltimes slip on shoes and only wear them in the house, as my house shoes. The toe of one shoe is peeling, making them look old already. I have started wearing them only about two weeks ago. It looks like the toe part is coming off also These shoe...
Read full review of Easy Spirit
This review was chosen algorithmically as the most valued customer feedback.
Purchase this boot December 2016 after reading the reviews saying they were comfortable. Now I a blister on my heel. I'm on my feet all day long at work and I only work part time.I don't have any money to waste. I have been around this company the majority of my life because of my deceased mother that was her go to shoe store. I'll not purchase anything again.
Read full review of Easy Spirit
This review was chosen algorithmically as the most valued customer feedback.
I bought a pair of these boots for my daughter. She only wore them once and the zipper pull came apart on one of the boots. The 2 halves of the metal pull broke away from each other. I could fix it myself if I could just get another one of the pulls. The rest of the shoe is brand new- untouched. She is a medical student with no money at all, and really...
Read full review of Easy Spirit
Easy Spirit
-
lack of refund on returned merchandise
Watch your credit card statement closely here. I returned a pair of defective shoes to easyspirit.com. and expected the refund on my next credit card statement. The bill came and there was no credit. I checked the tracking number of the return and they received the item before Christmas, 12/22/2015. It has been 3 weeks and I contacted the company, their reply - Oops. Well, not those words but pretty much the sum of the conversation. No apology, no nothing - only that I'll have to wait another 2 weeks for it to show as a credit. Meanwhile, I will have to pay the interest on this non-purchase. So 5 weeks before receiving a refund that is still pending, completely unacceptable for a large e-commerce site. Beware.
Easy Spirit
-
glitter coming off
purchased grey easy spirit womens open back shoes during previous winter season. The grey shiny finish is coming off around top and sides of shoe. I have always loved this style of easy spirit shoes and have many pairs, but this particular style disappoints me very much and don't still look nice when I wear. I don't have receipt either and am unhappy. They are not a cheap shoe and wearability is always long lasting but these grey ones won't look good . Has anyone else complained?
This review was chosen algorithmically as the most valued customer feedback.
I purchased Easy Spirit boots a few seasons ago described as follows: Esbolder black easy soft #1003-076-000, 9-1/2 D, bar code # 740353075118. I wore the boots maybe about five times in the season of purchase. On 3/22/13 I got out the boots which had been stored in their original box in my closet. I put on one boot and reached for the other boot but then...
Read full review of Easy Spirit
This review was chosen algorithmically as the most valued customer feedback.
Heel of shoe deterioted after wearing very few times. Would like to know what can be done to compensate me for a shoe that cost over $40.00, The name of the shoe that is on inside of shoe is:E6SHERWOOD. I have purchased several pairs of Easy Spirit shoes and would like to continue. I do not have a receipt.
Read full review of Easy Spirit
Easy Spirit
-
size not manufactured
I wear a size 101/2 M shoe. Almost all manufacturers have ceased to manufacture this size. It is very difficult to wear an 11 M as they are too large and a 10M is too small! What is a person supposed to do when they are not being manufactured? I'm
sure that I'm not the only person with this complaint! There has to be thousands of people with the same problem! My email address is [email protected] and my Zip Code is46825-3854. I would appreciate an explanation to this situation. Thanks for your help! One last comment, I have worn Easy Spirit/ Motion shoes for a very long time!
Easy Spirit
-
goes to top
The Easy Spirit store is Roosevelt Field Mall has really gone downhill. The shoes on display were not the least bit stylish. They were all so frumpy, like what you would see in an outlet store. And the sizes were all wrong. I used to fit into their size five shoes perfectly. Today they were too big. My mother tried on 2 size seven shoes - one was too small and the other too big. We were the only customers in the store. It has got to close down soon or change its inventory.
The complaint has been investigated and resolved to the customer's satisfaction.
This review was chosen algorithmically as the most valued customer feedback.
I have been calling and emailing customer [email protected] Easy Spirit since January 20, 2005 about a promised gym bag that was not delivered with my order placed January 16. No one has responded to any of my emails (1-20, 1-26. 1-31) or my telephone message which I left after being in a cue and trying to reach a customer service representative for over 10...
Read full review of Easy Spirit
We are here to help
16 years' experience in successful complaint resolution
Each complaint is handled individually by highly qualified experts
Honest and unbiased reviews
Last but not least, all our services are absolutely free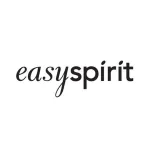 Easy Spirit contacts