This review was chosen algorithmically as the most valued customer feedback.
I been trying to fix my bill issue with directv, they charging me for some of those features they have wich i didnt order i look up any info about directv president well at least his email and i found one but it didnt work so im really pissed off about this, i think its not fair that a huge company like this one still your money that easy ..i work so hard...
Read full review of DirecTV
DirecTV
-
girl rolling in water in bikini
It is absolutely ridiculous that these commercials are force feeding half naked men and women into people's homes but complain about people praying on TV. You can choose not to watch shows where people are praying but you don't get to choose what commercials play. They need to make it only on adult channels period or have a subscription where you can say no I don't want to see porn magazine photos playing on my tv where children, wives, husbands, and other family or people who have serious problems or are struggling with a problem and you're not accommodating to anyone but the disgusting people who think this is okay and don't respect their selves or others. Great job America you did it again.
DirecTV
-
unethical business practices against new account(s)
I set Directv up one week prior to cancelling it. We didn't like the way it was 'layed out', in that we found it tough to find the channels we WERE eligible to watch amidst all of the ones that were greyed out. We were taking too much time trying to find what we liked to watch that we'd end up missing most of everything...so, I called and cancelled service earlier this evening. They wanted to try and keep me as a customer, but I was adamant. So the guy on the phone says, 'well now just so you know and you're not surprised, there is going to be a penalty fee assessed to you for the early termination of your contract. 'Early termination' of what contract-who entered into anything contractual? I sure wasn't made aware that that was exactly what I was doing. Wasn't even brought up by the tech who came out to set things up for us. But I expected some fees to be assessed, but not some $400.00's worth! They're trying to tell me that I agreed to rent their equipment for 24 months, and that '23 months are still left on the account', sir'.

I'm putting a block on their access to my wife's card. I'm going to find others who are in an uproar over this unjust and unethical treatment of a customer, and I'm going to counter sue them for pain and suffering, and for damage done to my credit rating during the conflict. The BBB and the FTC must already know about these shysters, but I'm going to tell 'em anyway! How devious!
DirecTV
-
billed for breaking contract/not my fault
Had services with Directtv, moved to an apartment complex that did not allow any satelitte dishes, to be installed on thier property. (Dish or Directv). Call Directv, explaining situation, faxed a copy of the lease and they still told me I had to pay "breaking contract fee". They asked me to give my account to someone else, but how you when everybody else has thier own cable services, (i.e Brighthouse, CenturyLink is approved for apartment complexes in my area) I asked the rep if they had any other option for me to keep directv without them installing equipment. They stated no and that I would be charged for breaking my contract. WHICH I WAS NOT DOING! A year later, this charge is on my account and Directv is not willing to work with me!
DirecTV
-
damage
Lighting struck the satellite dish at my home which caused the two televisions connected to the service to stop working. DirecTV sent a technician to my home to determine if the satellite did in fact cause the damage to my televisions, and he stated it did. I have had two separate supervisors tell me to file a damage claim. I called today 7/21/15 to file the damage claim, and I am told DirecTV will not repair/replace my televisions. I told them that being I was going to have to replace two televisions that I just purchased, then to cancel my services. I was told I would have to pay $480.00. I should not have to pay for two televisions AND pay an early cancellation fee for a problem I did not cause. DirecTV needs to own up to their fault, and do the right thing.
DirecTV
-
never worked still tryed me into credit cos
direct TV never worked could not understand the person that did installation did not explain anything Never worked right I called told them I had to watch one station. I SENT back everything, they took there equipment off my roof I am 69 I think they are harassing me to get me to pay for a product that did not work This whole mess has me upset I tried to tell them they don't listen What can I do? I need help I don't have money if any can tell me help me I would be so happy I went for senior housing this showed on my credit report I need help This was at least 2 years ago or more
DirecTV
-
honesty
I had an issue when ordering the mayweather vs pacquiao fight and called directv customer service. They ended up offering me the fight for free. I get my bill and they charged me the 89$ for the fight. I called and they said there were no notes related to my call when ordering so therefore my word even though they called me a loyal customer since 2008 is not worth anything to them. How am I suppose to make this fair? Just because I am a nobody with no money and they are billionaire company they could care less what happens. Its complete fraud and they always get away with it. I have signed up with them on more than one occasion to find out that the package deal they quoted me is not the final bill amount once they add all there fees onto the monthly bill. So I signed up in 2014 for 86$ a month and now months later they are calling and wanting my past due amount of over 300$ because I was just paying approximately what I had agreed. My wife was there and witnessed the conversation.
DirecTV
-
breach of contract & deceptive trade practices
I have been a Directv customer for over 10 years. I recently decided to bundle my AT&T service with my Directv service. Let me say first that my service was not in my name but I am an authorized user to make changes to the account. Now. I called AT&T to inquire about the bundle service and was told that I would have to open a new account in my name, not a problem. I was also told that I would have to get new equipment, the Genie, which would put me under contract for 2 years. Again, not a problem. The technician came out, installed the Genie and 4 minis. After he installed the equipment I was informed that the number of shows I recorded would effect the corresponding Genies and those televisions would not be available for use. At no point during my conversation with AT&T was this explained to me. While the technician was in my home I contacted Directv to close the previous account. I spoke with a customer service rep in retention and was told that the account would be closed.
Saturday I contacted Directv's technical support department because the Genie minis had an error message informing me that I had to disconnect one to utilize the other. The technician helped to get that mini working, little did I know it shut down a different mini in another room. When I realized this had occurred I asked to speak to customer service to inquire if I could use my old equipment and still keep the bundle. I was informed that all I had to do was request new access cards to use the old equipment. I phoned Directv today to request new access cards and was told that this was not possible since the account was not in my name and that the previous account was still active because it was under contract. I was flabbergasted. I could not believe what I was hearing. I asked how the account was still under contract and was informed that since I hooked a new receiver, not sent by Directv but one my brother had, that the account had entered into a new contract. This was not told to me when I called to have this receiver connected. I also find that this is a huge double standard since Directv will not allow me to use the equipment from my previous account, since it wasn't in my name, for my new account. With that being said Dirctv has since informed me that nothing can be done. I now have an account in my name with equipment, the Genie and minis, that I do not want and the previous account, which I thought was disconnected Tuesday, May 26th, showing as active in my home. Which means I am now "obligated" to pay 2 bills. I plan on seeking legal action due to the breach of contract on Directv's behalf by not disclosing all of the "features" of the Genie. I feel as though I was lied to, deceived and manipulated into a contract that I cannot get out of for the next 2 years. Directv does not care about the loyalty shown by long time customers and are only concerned with new accounts.
DirecTV
-
misrepresentation, termination fee, bill overage
We recently signed up for DirecTV & when we did we informed them we do not want a TV dish mounted on our new home. The Installers told us we must pay $75 to install in ground. I called DirecTV while the installers were here to inform them that no one told us we would pay a fee to mount in ground. DirecTV told us to pay him & they would refund our $75 but now they refuse too. I called to cancel service & they told us we are locked in a 2 year contract & it would cost us $480-$490 to cancel. No one told us we would be locked in a contract & when I told TV Account Manager she said they "humans" do NOT have to tell us about the 2 year contract because it is written in a disclosure. This is deceptive and misrepresents consumers & we want to cancel DirecTV immediately without paying a early termination fee. It's unfair they do not have to tell us & deceptive to say the least. Please help us [protected] Robin Koper, Big Bend WI
DirecTV
-
incorrectly billing me I want a refund
All I have to say is buyer beware.
Directv is a multi-million dollar company who feels that ripping the customer off is something that should happen on a monthly basis!

Wouldn't you think that as a consumer, you should be able to trust your service provider to bill you the correct amount without you as the consumer having to scrutinize your bill every month? And, if by chance as a consumer, you should find a major discrepancy in your bill, the said vendor in question would be happy to assist in any way that they could to make it right; especially if they are taking money from you that they should not be taking. I don't know about any of you, but $221. 00 is a lot of money. I can go on and on about the lack of customer service that we experience from our vendors, but that is a whole other article.

If you are a directv subscriber & hellip;check your monthly bills!

Here is my story
Ok, so I have had directv for about 13 maybe 14 years. I am a great customer. I even pay over most of the time. Who would have thought that I would have to take time to scrutinize my monthly bill because they were over charging me for an extra receiver for 34 months!

Every month I receive an electronic notification from directv notifying me that my bill is ready to pay.
So I either log on to mycheckfree to pay the bill or I go directly to the directv site to pay my bill.
Simple, right? Not so simple….

This month like clockwork, directv e-mailed me my payment notification. I signed up for paperless billing to save directv money and of course be green. I have been saving dirctv money with paperless billing for about 13 years. They don't have to spend the postage to actually mail me a paper bill anymore. It's all automated. They just send it electronically. I like to pay my bills on time, so I logged into the directv site to pay may's bill. Boy, did I get a big surprise!

Directv decided that it would be a good idea to let you see your home hardware configuration along with the current plan that you have as soon as you login. To my chagrin, directv has me owning 3 receivers! I only have two. Well, this is odd, I thought to myself. How long have they been charging me for 3 receivers when I only have two? Well, I immediately paid my bill, after all that is what I logged in for. Then I started a chat session with a friendly directv agent. I explained my dilemma. Well, they and asked how long this had been going on. The agent said that I have been getting billed for 3 receivers since july of 2012! As if I don't pay enough, they have been charging me an extra 6.50 plus tax for 34 months. That comes out to approximately $221.00. That is actually a lot of money to me.

I proceeded to ask the agent when I will be getting a refund or credit back for this amount plus tax. The agent informed me that & ldquo;as a courtesy, they will only refund me for 6 months" I don't think so. Of course, I asked to be escalated to a supervisor. To their credit, sherry, employee number: [protected] called me back within the hour. I explained that I wanted my money back in the form of cash or credit to my account. She then reiterated what the agent said. That as a & ldquo;courtesy", she would only be able to refund me for 6 months. Courtesy my behind! They have a lot of nerve! As a courtesy, they have been robbing me every month for 34 months!

With that being said, I asked once again to be escalated to someone with authority. Sherry informed me that she was the highest that I can go, she was the be all end all. She was the final say; she was the last and holy word on refunds. I then informed sherry that I worked in a call center for 5 years and I know that she was not the last and final word and I gave her an opportunity to come clean and once again I asked her if I could speak to someone else of authority. I pointed out that usually there is at least another manager or a director that I should be able to speak to. To no avail. Sherry continued to lie to me. Sherry was adamant about her being the last and final word and she thought that she put the brakes on me. Guess what sherry, that is not the case. I will spout until spouting hurts. Hurts directv that is.

So, I figure that have probably saved directv well over 221.00 in paper statements and postage over the last 13 or 14 years, you think they would refund money that they have stolen out of my pocket for the past 34 months? We will see how far this little letter will go. I will post it on the highest mountain and all over the internet. There will be no stopping me. Everyone will be checking their directv bill for discrepancies. It is a matter of plain, common, everyday courtesy and of course pride…

If they would have just given me my money back because it does not belong to them, I might still want to be a directv customer. But I will tell you, this is ridiculous! You would think that they would want to keep good customers like me.

I guess not...
DirecTV
-
Collections
To Whom It May Concern, My Name Is David G. Mendes and I i'm Disputing a bill on my credit report for 507.89 for equipment that was sent back to Direct T.V.. I recently Spoke with a Direct T.V. representative and he said they did receive the equipment and I have to dispute it since it was Aug 10, 2011.. My account number is [protected].. So can someone please help me with this issue.
Thanks Kindly,
David G Mendes
71 Jacob Street
Dochester Mass, 02124
DirecTV
-
paid in full
I was contacted by an collection agency on 11/03/14 about funds I owed this company DIRECTV, I inform the CSR that I knew about the debit and that at the time I was unable to pay, to call me by the end of that week. The CSR called 11/7/14 and we spoke I told him that I was not able to pay the amount that I was disable, the CSR spoke to a supervisor and they said that my debt could be reduce due to situacion to $224.54 if I paid at that time, and my debt would be paid and owe nothing. I trusted them and I call the company DIRECTV to see how long will it take to come off my credit report and the CSR said that I still have a balance. How can you have an collection agency collect funds for you and still have a debt, of $175.46, I should be clear of debt from this company..you have your $$$$. The phone number to that account was [protected] . Please look into this situation it is affecting my credit report the fact that I paid and it still shows a debt on my credit report...I feel that I don't owe anything due that I paid amount requested by collection agency!
DirecTV
-
monthly costs
Directtv has inched it's way up on my bill from $95 to $107 dollars in two years. As a elderly person on a limited income this is unacceptable. When you call them you receive a canned statement about how much it costs to receive the programming. Trash, I would like to know how much they are lining their pockets with profit? I am so disgruntaled with this company I could scream. Do not enroll with Directv they do not care about customers, I've been with them since 1999, they are a money hungry monopoly that needs regulation. DO NOT BUY DIRECTV you will be sorry I assure you.
DirecTV
-
fee for installation for moving
On July 5th of 2014, I had direct tv at my home. I moved out on October 1st 2014. At that time I put my account on vacation for six months. I called today March 2nd 2015 to get service back on at my new residence. Then I was told I had to pay a 200.00 fee for them to hook back up. I was told they did not tell me this when I put on vacation because, I did not ask. And, they also told me that the time I'm on vacation is extended on to my two year contract and, was also told because, I did not ask that's my own problem. I'm on ssi disability and, cannot pay a two hundred dollar fee to turn back on. And, so because I did not ask I'm suppose to pay the 200.00 fee for reconnect. I personally think that I should be able to terminate my contract with them because, they are ripping people off when they tell you because, you didn't ask they should be able to charge you those fees.

Sincerely,

Jodie Cook
DirecTV
-
stealing from workers
My husband was a subcontractor for Mastec. The company he worked for was called suntech though, and when they started ripping him off, he looked for a new job. Today he went to go pick up his last check from suntech in South Carolina by the way. So if you live in or around Elgin then stay clear of them. His check was $400 short. They claim it's from call backs, which they just so happened to have gotten in a 2 day time span which was like I said $400 worth. Yeah right! A lot of the dates that they said he did the service on were way past his 90 day period where he would be responsible for those clients, so they really had no business messing with his money. The owner of the company is a real jerk, and a thief! Stealing from hard working people, who are just trying to make a living. We have four children to take care of, and my husband busted his butt for his company, and this is what he gets in return! Jonathan Heath Hopkin is the owner of this company, so if you happen to see his ad in craigslist or wherever, then just make sure to run the other way.
This review was chosen algorithmically as the most valued customer feedback.
My father, is 99 years old. His home on 734 Mallard Street in Redding California, sold in June of 2014. The Directtv account was in the name of wife, Virginia Jane Redelsperger who passed in November 2112. Directtv has continued to auto bill the account. The money continues to come out of account number [protected]. Directtv came to 734 Mallard too the old...
Read full review of DirecTV
DirecTV
-
directv rebate failure
Fri Feb 13 2009 I signed up for DirecTV promotion promising a $50 & $200 rebate if I purchased a flat screen TV and subscribed to DirecTV service for 2yrs. I fulfilled all the requirements and soon received the $50 rebate. The $200 rebate was promised within 60-90 days but after more than 90 days without the rebate I cancelled the service. I was then billed a $322.85 early termination fee which I refused to pay based on their failure to uphold their part of the agreement. Within a year they stopped demanding payment. Now. nearly 6 years later I get a collection letter demanding payment. It is my hope that COSTCO will stop allowing vendors with dishonest and destructive practices to prey on COSTCO customers. Please request that they stop harassing me for their failure to honor their agreement.
Lance G. Peyton/Exec Mbr # [protected]; 26520 Keissel Rd, Colton, CA [protected]
DirecTV
-
fraudulent banking practices
Went to Mexico to live for a while, was given the local directv rep phone# by our real estate agent. He came out and installed the equiptment. Took my debit card for automatic payments .Paid for the entire time we were in Mexico. During our stay we moved from one house to another. I called Directv to get them to move the dish. I was then informed that Directv does not service Mexico and they couldn't move the dish.I then called the installer, and he said he would move it for $150.00 cash.I again called Directv and they found out an account for me with a San Diego address. Iv'e never lived in San Diego. The installer then said never contact Directv always call him for any service issues. in Sept. we decided to move back to Montana, called the installer and he said to keep the equipment it was ours and we could move it and use it here. On Jan 20th I noticed a $4.00 withdrawl on my debit card. I called the issuer Direct Express and notified them that this was not authorized and do not pay Directv any more money. They agreed. I also contacted Directv and disputed any outstanding balance. ON Jan 21st I received my SSDisability funds on my Direct Express debit card. I used about $260.00 and later that day Directv took the balance of $1001.00, leaving me penniless. Without funds for food needed medications or rent money. I called Direct Express and Directv and they both said they would get back to me. Iv'e called them numerous times since with the same runaround results. Neither business seems to care that creditors can not garnish disability funds, even though I don't owe Directv anything. I hope this is enough data to get something started.
.
The complaint has been investigated and resolved to the customer's satisfaction.
DirecTV
-
Unfair cancellation fee
I am a 72 y.o. grandmother, partially handicapped as I now need a walker, and not doing very well financially. I receive Social Security benefits and receive some state help and food stamps.

I started a contract with Directv on 8/1/2012. I ordered the DVR receiver for my living room TV and a HD receiver for the bedroom TV. In November 2013 I updated the HD receiver in my bedroom. I paid $83.98 which included $19.98 shipping and installed it myself. I cancelled Directv on 1/7/2015 and was told I would have a $200 cancellation fee. I was told that by getting that new receiver for my bedroom, my contract was reactivated for another 24 months. I spoke to a supervisor and he threatened me that they would have a collection agency after me. He also said the phone calls are recorded and he could prove that I accepted all the terms of the new contract. I can't remember this. I asked the rep on one of my many calls to send me the contract that I agreed to and was sent a blank contract order form. I was told they sent me an email with the information in November 2013. I don't remember that either. They never sent me proof. They are only going by their recorded phone calls. I called again on 1/8/2015 and spoke to someone named Serena and told her my problem. She put me on hold and when she got back to me, she told me that the fee was waived. I called again this week and was told that it was denied and they couldn't find any conversations with Serena about the fee being waived. I told them I wanted the money back that I paid for the receiver and they told me no, that is a one time fee. I am livid.

I received a bill for $215.16 and sent them a check for $15.16. I also returned one receiver last week and they still haven't received it which worries me. They told me to keep the other receiver as they don't want it.

When I called AGAIN last night I asked the rep to explain their so call policy on equipment. He
told me that every time you get a new or upgraded receiver, your contract is extended 24 months. So if I bought another TV for my kitchen or computer room in 2014 or whenever, and got another receiver, the contract would again be extended another 24 months from that date and the previous contract would not count. It goes with newest equipment. This is criminal. They will not bend. I put in a complaint with the BBB and will see what happens.

These people are nasty, rude and uncaring people. All they want is to screw you out of money. I am struggling financially and can't afford the $200.00.

I don't know where to turn.
Resolved
I just received a phone call from Directv and was told that they waived the $200 cancellation fee. I filed a complaint with the BBB and they contacted Directv and agreed on a resolution. I am so relieved. Directv's phone No. is 800-531-5000.
DirecTV
-
I was just told today that I owe you money?
I had Direct TV services back in 2008 cancelled my services when I moved/sold house. Have not had any services under my name since then and when I called today to ask a question about services I was told that I have an outstanding balance of 24.46 for services in 2011 and I am disputing this amount because first of all I never received a notice or a bill. Secondly, I did not have services with Direct TV in 201. Again, I have not had services with direct tv since 2008.Therefore this is NOT my bill. I would really appreciate it if you remove this balance from my name. Thank you
We are here to help
16 years' experience in successful complaint resolution
Each complaint is handled individually by highly qualified experts
Honest and unbiased reviews
Last but not least, all our services are absolutely free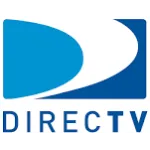 DirecTV contacts