Delta Air Lines complaints
335
Delta Air Lines
-
Reservations
I

My husband and I are scheduled for trip confirmation #HV

BVP5E which is to leave Honolulu on SATURDAY Oct. 8th at 9:15 PM

Our flight not only has been changed by a few hours but buy an entire day

It is now scheduled to leave Sunday Oct 9th at 8:40 pm

This is costing us $450.00 for another night stay/ $20.00 in bus transfer change (charge) for a Total of $470.00.

I want to be compensated for the $470.00 it is costing us to have to stay an entire day in order to meet the new flight schedule.

I look forward to your reply

Ann Hecht
Desired outcome: $470.00 it is costing us to stay in Honolulu an extra day
Delta Air Lines
-
Flight cancelled
Our flight was cancelled 6/18/2022 from the Bahamas in the middle of the night. We woke to find we were put on another flight the next day 6/20/2022. When I was told there were no flights were available for us to get out on 6/19/2022. We also upgraded to first class using miles and I expect those back! We had to be back at work and my daughter had to return to school. We had to book a flight on United to get home on time. I am seeking reimbursement for the cost of the flights.

Conformation numbers HWJDVZ and HWW64G

We are very loyal Delta customers, but this is ridiculous! Our flights departing was also changed in the night for no reason. I just happened to catch it at 2am...but really when you go to be for a 7 am flight you do not expect to have to check on it. No call nothing! When I called the customer service lady said she could not see a reason for the switch.

Catherine Pickett

859-983-8904

[email protected]
Desired outcome: Reimbursed the money we had to spend and the miles for the upgrade that we did not receive due to the flight being cancelled.
Delta Air Lines
-
Delta Flight
our flight GLYUZP, GHNEUA was postponed 3 times, my father was on hospice. When we arrived in At. we were delayed for two and half days. Then plane refueled at another airport, and we missed flight to Detroit. Delta didn't rebook us, flight delayed til next day on standby 3flights and 3 gates. Found out no one even activated our standby tix. Worst.
Desired outcome: Please refund three tickets plus the $300 for day extended tickets, food and hotel refund too Please contact me
This review was chosen algorithmically as the most valued customer feedback.
Request $830.00 refund for being denied boarding on confirmed flight. Delta flight 1748 Austin TX Friday May 20, 2022 departure 0535AM boarding denied. No explanation given. I booked a ticket for my daughter to attend her grandmothers funeral in Detroit Michigan. (she lives in Texas) She was sent messages to allow her early check in and free baggage for...
Read full review of Delta Air Lines
This review was chosen algorithmically as the most valued customer feedback.
7 June 2022 We were originally booked on flight DL1396 from ATL to ORD. We had our boarding passes in hand and spoke to check in staff at 7.20 pm if there was any earlier flight to ORD and were offered the same DL1453 which was departing at 8.16 pm. We asked the possibility of making it to the gate and were assured we had more than ample time. We ran thru...
Read full review of Delta Air Lines
Delta Air Lines
-
20 Minute Baggage Guarantee
5/24/22-Flight from Seattle to Kansas City H5X34D. My inquiring about the 20 minute baggage guarantee. It took over an hour to receive my bags. My sky miles account is 9900724320. I have called the number that was given to me #1-800-221-1212 and waiting on hold for an hour and 27minutes talked to Sue in Dallas.

She was unable to help me. Now I am requesting more bonus miles for all the tiime I have invested. A response is appreciated. Thank you
Desired outcome: Sky miles plus bonus miles for bag guarantee.
This review was chosen algorithmically as the most valued customer feedback.
I was booked on flight from Fort Lauderdale to Charleston WV April 28th, 2022. My code was JNK86K and my flight on Delta #1696 to Atlanta then #4743 via Atlanta to Charleston, West Virginia. We left Fort Lauderdale on time and sat on the tar mat for over 50 minutes. As we left late, the stewardess told me 85% of the travellers will miss their connecting...
Read full review of Delta Air Lines
Delta Air Lines
-
Skymiles reimbursement
On 3/31/22 I used Delta Vacations website to purchase a hotel/car package. I used all my points, 93,891, to pay for the booking. I was able to complete the booking online and a charge pended on my American Express card. I did not receive an email confirming my booking so I called customer service. At that time the rep could not find my booking and after a long wait for research on the reps part I was told the hotel I chose was "closed". The points however were deducted from my Skymiles account. I was told it would be a couple weeks after my Amex billing cycle, which was in 2 days, the points would be credit back. As of today, 5/16/22, they have not. I have called at least 10 different times only to be passed between many different departments. This is beyond frustrating. It is hard to believe this has never happened to anyone else and not one department has an answer for me. I get passed off every time I call. At this point I feel like I will never get the points I have earned back. I would love any help I can get.
Desired outcome: I would like communication from the correct department to resolve this issue.
Delta Air Lines
-
Cancelled flight
1) I was flying out of Detroit to Jacksonville on Sunday May 15th. I had a meeting Monday Morning at 8am.

2) Delta canceled my flight and changed it to Monday Morning at 6am out of Detroit. They informed me of this on the May 14th at 4pm.

3) I had to cancel my flight and change my meeting with my customer. Delta still charged me $150 to cancel my reservation that they made on my behalf. Without notice.

4) Bottom Line. If you fly Delta. Prepare to be screwed.
Desired outcome: Refund my Money
This review was chosen algorithmically as the most valued customer feedback.
RE: Confirmation #H2PNAW for one way flight on April 12, 2022 from San Jose, Costa Rica to Los Angeles, California. On 3/24/2022, I called Delta Reservations directly to reserve two seats for one way tickets from San Jose, Costa Rica to LAX for April 12, 2022. The trip was for emergency medical treatments for my ex-husband who is 87 years old, has a heart...
Read full review of Delta Air Lines
Delta Air Lines
-
Flight delays
Our 7:06 flight 2465 from Tulsa on 26 April 't was delayed numerous times until finally departing at 11:00 pm. The last delay due to hydraulic leak required a mechanic to come in from home. These delays resulted in missing our connection to Savannah. That flight was rescheduled for the following day. We were advised to see customer service which was severely understaffed and didn't get to us until 2:30am. They encouraged us to take a$100 voucher in lieu of a room due to our early morning flight which we did. The 8:15 flight DL2698 like the previous aircraft was delayed due to numerous mechanical problems and required an aircraft change. We finally boarded at 9:30. Both my wife and I have been in aviation our careers and never have we experienced such a sad experience.
Desired outcome: Management attention and better staff training and appropriate compensation for a lost day.
Delta Air Lines
-
100 dollars voucher given after my flight was cancelled
My flight (DL2644) to Gulport from Atlanta on the 30th of march was canceled and since the hotels available was fully booked, i was given the voucher TCV 0648618085 and told that it will automatically be added to my Skymiles account. I called the Delta airline customer care and i was told that the Voucher is not in my name . This is suprising and frustrating as i slept in the Atlanta airport due to my flight being cancelled.

Also, my luggage was sent to me after a day (File Ref : GPTDL22208) and i was told to fill a luggage claim fund to get my refund for the things i bought when i wasn't with my luggage and i have done this but i am yet to get my payment.
Desired outcome: I want my Voucher to be added to my next flight that i recently booked.( 6th July-10th July). I want my baggage refund send to me or paid to my account.It can also be applied to the cost of the flight in July.
Delta Air Lines
-
Delta Airlines
I booked my flight last year for December trip to Honolulu but it was a mess!

My flight is supposed to be December 28, 2021 but it was cancelled without prior notice, I was already in the airport before I knew that flight was cancelled. Then they can't rebook me that day or in that airport, so I have to drive the next day to Portland for available flight, it is a 3 hour drive from where I live, considering the snow that time. I spent money on gas and parking fee because of that. Then, upon returning, my flight was delayed again! I got a connecting flight from HNL to LAX to PDX. My flight from LAX to PDX is delayed 3x then cancelled! So I took my chance for waiting list and I did get a seat that night , my flight is supposed to be 9aM, I end up getting a 1900 flight. I missed a day at work because of that! I was not able to complain for the past months because I had covid last January and I got busy at work!
Desired outcome: Compensation! Reimbursement!
Delta Air Lines
-
Delayed flights.
On dec.31/2021, flight DL1679-confirmation codeG4IGJI our flight was cancelled until Jan3/2023. Had to arrange for family to drive back from Wisconsin to pick us up, plus we had to get another PCR test at the cost of $150 per person which we had to have done 2x per person. Our luggage was delayed and had to come back to MPLS airport another 1/1/2 hour round trip to pickup.

On the Jan.3 we had a good trip to Calgary ab then told flight our destination flight to Victoria BC cancelled until Jan 4/2022. We called family to come get us for the night then take us back to Calgary airport for flight Jan 4/22

I would like to get compensation for all the disruptions we encounter.

Thank you,

Bonnie
Desired outcome: reimbursement
Delta Air Lines
-
My direct flight was cancelled and I was changed to a flight that had a connection and was a red eye with no comfort plus as I had paid for.
Confirmation number GU5KKQ with flight from San Francisco to Detroit on April 2, 2022 scheduled to leave at 5:40 a.m. and arrive at 1:09 p.m. Direct flight was cancelled and new flight was scheduled for a 6:40 p.m. take off. It was not a direct flight but went to Seattle with a connection on a red eye overnight leaving at 11:20 p.m. and arriving at 6:09 a.m. on April 3 in Detroit. Further, the red eye flight to Detroit was not comfort plus as I originally paid for. I incurred additional costs for rental car, parking in Detroit one additional day, and meals on April 2.
Desired outcome: I would like a refund for the flight I paid to go comfort plus direct to Detroit
Delta Air Lines
-
SkyMiles scam
Can you imagine a help line with a 7 - 9 HOUR wait? Delta either has a very serious problem with their reservation system or they really don't care to talk to their customers. Or, there maybe another issue at play. We made reservations using SkyMiles. After several days of not getting a confirmation number or ticket number we found that there was no record of our reservations. Trying the help line, as discussed above, was not an option. So we decided to rebook the very same flight. Imagine our surprise when the flight now cost more than twice the SkyMiles than the original reservation. So maybe the reason for the "lost" reservation was to be able to jack up the cost of the reservation?
Delta Air Lines
-
Value of service
Hello. My family just came back from Orlando last week. My college age son decided he wanted to fly back to Portland with us from Seattle rather than return to the Pasco airport by himself. Though we all completed the first leg of the journey from Orlando to Seattle, we were charged over $300 for him to switch that last little 40 minute hop from Pasco to Portland instead. Though this felt like robbery, we did it for him so we could spend a few extra days together.

My issue is that when we arrived in Seattle, our 11:00 pm flight to PDX was delayed till 12:37. This made an already long exhausting day even worse. We had been up since 6:00 Eastern time and with a couple little kids we were at our wits end. I guess I'm having trouble understanding how we can be charged an additional $300 involving a couple key strokes, while our inconvenience is worth nothing.
Desired outcome: We would appreciate it if you would please refund the cost of the ticket change for my son.
Delta Air Lines
-
Extremely poor service
Ridiculous wait lines. We required special assistance for an infant and got none. We were extremely disappointed with the Delta airlines staff from start to finish. Rude employees and the staff complaining "it's too busy" and "we are short staffed." Will never choose Delta again and will never recommend Delta to anyone. And we are nice people who never complain.
Delta Air Lines
-
Following Directions on website for cancellation eliminated the possibility of ecredit
My name is Patricia Osgood. My Frequent Flyer number is #9348075236 . Email is [email protected]

I purchased a non-refundable ticket for business travel. I had to cancel the trip due to the death of my brother.

I followed the instructions on the delta website for cancellation of my flight and at the very end of the cancellation process, the website - says

"this ticket is non-refundable", which I understood, and "it may be eligible for e-credits".

I called customer service to find out what would make the ticket eligible for e-credits and was told that because I had cancelled on the website, per the instructions provided it was ineligible, but if I had called to cancel, I might have received an ecredit.

The customer rep was condescending and refused to provide a website, email or phone number to allow me to file a complaint.

This is an issue for two reasons:

1) A customer should not be penalized for following the directions provided on your official website.

2) If there are scenarios where a credit is provided for non-refundable tickets, those should be explained on the site.
Desired outcome: Some credit, even if partial for the cancellation due to a death.
Delta Air Lines
-
Claim #04905926.
This is my second request.

My ticket was labeled as needing a wheelchair all the way from the gate to my seat. When I was taken via wheelchair from the gate to the airplane door, the attendant told me to walk to my seat because there was no aisle wheelchair available. I told him that I could not walk at all, and he raised his hands and said he couldn't do anything for me. I was wheeled to the entrance of the plane, and the airline stewardess told me to jump on one foot to get to my seat. I just had surgery on my left foot with 2 screws implanted. I told the stewardess that If I fell, she would be in trouble, and she said, "this is not my responsibility, as I am not allowed to touch or help you". The steward was very nice, and said that I was correct that my ticket did require an aisle wheelchair. He also made sure that at my destination, I would be all set in Boston. I understand that for whatever reason the aisle wheelchair was not available. However, I felt that everyone on the Delta team were not focused on solving the problem and forced me to have to struggle to my seat which was risky and not acceptable. I consider this to be a very poor level of customer service. If I was older like my mum, who is traveling this weekend requiring wheelchair assistance, there is no way she would have been able to "hop to her seat". It's hard enough to travel with a major injury and on top of this, I was traveling due to a death in the family. I did not get the impression that the Delta representatives gave any concern to me.
We are here to help
16 years' experience in successful complaint resolution
Each complaint is handled individually by highly qualified experts
Honest and unbiased reviews
Last but not least, all our services are absolutely free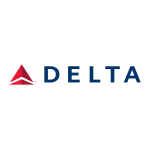 Delta Air Lines contacts