The Container Store Customer Care Service

The Container Store, Inc.

500 Freeport Parkway
Coppell
Texas
United States - 75019

Customer Support Phone Numbers
The Container Store Complaints & Reviews
I had the most unpleasant shopping experience ever at the San Antonio Store today (12/11/2015). The aisles were cluttered with boxes and stockers to the point where customers could not access the aisles for shopping. Not just one or 2 aisles but the entire store was in disarray. I find...
Useless staff person gave me totally incorrect information, so I had to drive 30 miles each way to get the correct information, then after all that I got back home and the sales person had left part of my purchase out of the bag!!! I called and talked to the general manager Shari, she said...
It is amazing to me this company is still in business. Consumers, on average, are paying 40-50% more for products at The Container Store that could be bought for less at Target, Wal-Mart, or even Lowe's or Home Depot. Having recently bought a new house close to the store in Fairview...
Container Store is selling products containing BPA (Bisphenyl A, a carcinogen), and using bait and switch practices to sell the inventory. They'll tell you the product doesn't have BPA, but when you contact the manufacturer of the product, the manufacturer will acknowledge that...
Firing employees for purchasing product for other "non" dependents. Maybe they should have just STLOEN it!! This is a sad period. An employee of 8 years was suspended pending termination because he bought merchandise and gave it to his uncle. Once owned, who cares? Where's the...
This morning I was at the 908 W. North Ave location. I witnessed a cashier humiliate a customer for returning a product while the cashier next to her laughed. The cashiers name is Tiffany if I recall correctly. The women told the cashier she needed a larger rack but couldn't afford...
I like Container Store no doubt about it, it has good durable goods. The stainless steel rack which I have taken a year back is still in good condition. But my cmoplaint is regarding their pricing strategy... Few days back I had been to their store in Natick, MA, I was looking for some...
Recently Discussed Complaints
Consumer Tips & Tricks
Worst rating
Subjects of Wide Speculation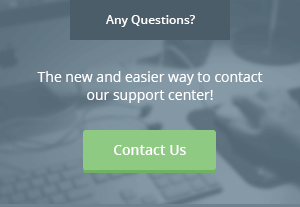 Latest News & Stories
Stay Away
Latest Groups