Mansion Athletics / Mansion Grove House reviews & complaints
Mansion Athletics / Mansion Grove House complaints
8
Mansion Athletics / Mansion Grove House
-
Mixed Messages and No Item
Back in September 23, 2021, I ordered a training dummy from the Mansion Athletics site, and was emailed the order confirmation and sales receipt, (attached below) . With that, I assumed the purchased went through and the item will be sent.

On October 13, I've yet to received the dummy, and after creating an account at the Mansion center to track the order, found an order form (attached below) that indicated the item wasn't paid for. This threw me in for a loop, because I assumed that if that were the case, there should have been an email requesting to finish the order, rather than a sales receipt. Due some sudden issues with the site, I couldn't do anything about it besides sending an email to requesting for assistance. I also tried to call, but was informed to leave a message.

Now, on October 20, the item still hasn't arrived, nor was I ever contacted back. Upon checking my credit card statements, it seems that I wasn't charged yet, so there is some validity to the order form. There is also the reassurance that none of my money has been wasted. However, I can't continue to wait while my order still exists in limbo. I help in getting my order shipped ASAP, or cancelled.
Desired outcome: Contact with a person to confirm my order gets shipped. Either that, or assistance in cancelling the order with an email confirmation.
Mansion Athletics / Mansion Grove House
-
Order from July 2020
It is now February 2021 and we still have no word for an order placed on 7/3/2020. What is most concerning is that my husband and I have made multiple attempts to reach this business and no one returns our messages. We gave the company $400 and should have received our order by August. I understand covid delays but why not return messages? At this point we want a full refund for our order.
I placed two orders from Mansion, both included a 12.5 lb dumbell. One on 6/30/20 and one on 7/16/20. On 7/18/20, I received an email with shipping status stating it shipped with the same shipping #...
Read full review
The complaint has been investigated and resolved to the customer's satisfaction.
The company has left an official comment on the complaint.
Mansion Athletics / Mansion Grove House
-
twine reel with 500 feet of heavy duty polyester rope-each
I had to wait over a month for delivery only to find that this supposed "heavy-duty" rope is really 1# twine and I have to wind it myself! And then I find about 1/3 of the way through that there is a break and I have to knot it together. Sure looks like heavy-duty rope in the website picture . . . maybe it was at one point . . . just POS twine now.
Mansion Athletics / Mansion Grove House
-
pool table conversion set
On the 21st of Jan. I bought a pool table conversion set from Mansion for $549.27, including shipping & taxes. On the 23rd Mansion sent me an email stating that the shipping should have been $410.40 & I only paid $53.47. Apparently they advertised it incorrectly. I cancelled the order & they said they would remit $549.27 to my credit card. A week later they still hadn't done this. So I called them & they said they couldn't understand what had happened. I ended up having to dispute the charge to my credit card company. Don't ever do business with Mansion! They misrepresent their products and then try to keep your money. Or they hold it as long as they can to collect interest.
Mansion Athletics / Mansion Grove House
-
delivery/communication
Mansion doesn't seem to be in control of their stock. According to their customer service they don't have control of the warehouses that ship the stock. They seem to have no visibility on when or if items are shipped. My elementary school is still waiting on the equipment we ordered in October. I have had to contact them to inquire about the status 4 times now. The customer service is very reassuring and promises to contact me with updates. Yet they have yet to do so. Items were shipped late. Critical items were missing from the order, and those items were shipped late (or perhaps not at all I am still waiting).
I am a teacher and I purchased something from this company with PTA money for my students with a disorder. The products were supposed to arrive before winter break. Not only did they arrive a month...
Read full review
The complaint has been investigated and resolved to the customer's satisfaction.
They sent me the wrong tennis racquet and are not answering emails and phone calls to try to rectify the problem. I have sent them at least 5 emails and called them at least 10 times. It is like they...
Read full review
We are here to help
16 years' experience in successful complaint resolution
Each complaint is handled individually by highly qualified experts
Honest and unbiased reviews
Last but not least, all our services are absolutely free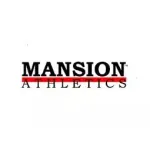 Mansion Athletics / Mansion Grove House Company contacts