Cricket Wireless complaints
549
Cricket Wireless
-
manager
Hi I just got out the military and had boost servic the service with that company wasn't satisfactory so I decided to switch to cricket I came in on Friday June 29, 2918 at cricket in Chester sc were a African American male dress in business attire whom was I assume the higher at being the general manager of some sort asked me was my biracial son my grandson and I being 32 years kid replied he is my son, he then began to state he was from New York and people have children earlier and try to mislead me on his rude behavior which then lead him to ask was I in my 40s after I already stated my age. Then when I was still intrigued with the servic I decided to add a line and he then cane and apologized and other customers stated that no I don't look the age and could understand my point as well as anger he then apologized and went back into the conversation I waited then after that display of non professionalism I then told the other store manager whom name was Carolyn or catylinbrubg shirt and Caucasian that I no longer want that service and left. As a veteran and a mother I feel his demeanor as well as unapologetic apology was very disrespectful as well as unprofessional and I will let higher know even if it be the major of such a small quaint rural place. I am very disastified and on edge.
Cricket Wireless
-
service
As of june 23, 2018 I was charged $10 for hotspot & the employee fails to tell me that I was not gonna have hotspot on the 28th because I had to repay another $10. Why in the world would cricket not credit me my $10 for the hotspot when it's obvious cricket employee did not do his job by the book, but yet i'm being charged double.. I'm not a satisfied customer & I give customer service 10 thumbs down
Cricket Wireless
-
customer service
Today, June 25th, I researched the most economical cell phone service and Cricket Wireless seemed like the best option for a 2 gb, single line plan. They also have a nice selection of reasonably priced phones. Tried to purchase a phone and a plan but their system wouldn't allow me to enter my address. I called customer service 3 times and was told there was nothing they could do about it. Even though they insisted that my address had to be the same address associated with my credit card and that's the address that their system wouldn't accept, they told me to enter a different address. When I said my credit card wouldn't recognize a different address and that I wouldn't want my phone to be shipped to the wrong address, they said, "Oh, right. Well, there's nothing we can do if our system won't take your address." I suggested they take my address and payment info over the phone but they are "not allowed" to do that. I asked to speak to a supervisor, was put on hold for 15 minutes and then the rep told me all supervisors were busy and one would call me back within the hour. It has now been 2 1/2 hours and have heard nothing. Apparently, the reps who are obviously from another country, are not taught to care whether or not a new customer is able to sign up for service. If this is the kind of customer service I can expect from Cricket, maybe the deal isn't such a good one after all.
Cricket Wireless
-
sales, service and tech support
Current AT&T users, we stopped by a Vermont Cricket store to check phones and service plans. We were told by customer service reps that we could get two lines and unlimited data for $80, taxes and fees included. The Service reps told us that Cricket is owned by AT&T and our service would be exactly the same. Made the switch, upon our drive home, approximately 24 miles, we noticed that we had a reduced signal. Tried updating the phones, turned them on and off several times figuring that it just had to lock onto the signal. We arrived home to find no service on either phone. Checked our Microcell, did some research online--Cricket is not the same service, it does not connect with Microcell, Cricket gets reduced cell service priority. Our service reps failed to explain any of these shortcomings and deficiencies.

Contacted Cricket the next day via online chat since we still have no service signal. After a 1.5 hours of providing ime's and physical address, rebooting my phone almost ten times, they were moving my service order up to the advance technical support and we should be seeing a fix for this shortly.

The next day no word back from Cricket or signal. Drove back to store, en-route my phone blew up with missed calls and text from everyone but Cricket. Store reps said there's nothing they could do about fixing the service or returning the $50 activation and $80 billing. I had to call into Cricket again. Get this, I had to make the call outside of the store because we didn't have service to stay connected. After explaining that this service was not working for us on our Samsung S6 and S7, we would switch back to AT&T or Verizon and we would like to be reimbursed for the activation fees and billing service. Then they asked me for all the same information as the previous day even though they had my previous service order. Did the phone reboot several times and was told again that they would continue to work on it. I explained that this is unsatisfactory and we've already wasted more than 6 hours time and money for a service that was inadequate.

They still would not make it right. Went to the AT&T store switched back and had to eat re-activation fees but found a planned that fit our needs better than our previous one. That evening I called Cricket and asked for my charges to be refunded, they refused saying that I cancelled the service and they were still working on it and we should have been patient. After moving up the chain of service managers I got the same reply till one said "dispute it with your credit card company".

Thank You Cricket Wireless for making us aware that we live in a time when criminals dont need guns to take your money.
This review was chosen algorithmically as the most valued customer feedback.
Let me begin by saying for the last 8 years I have been a customer of crickets 5 lines for $100. I've never been late with a payment nor have I paid a bridge payment. I also pay $6 a month for dezzer, so my normal bill has been $106 a month. So 2 days ago I went into the cricket store on 60th and Ames in omaha nebraska, I wanted to add a mobile hotspot to...
Read full review of Cricket Wireless
Cricket Wireless
-
tempered glass screen
On Father's Day I bought my husband a new phone, case and tempered glass screen. Eric installed glass screen improperly and it has made using the phone difficult to the punt that the pressure required to place a call or text caused the screen to break where there was air underneath. So now the screen is broken and it's hard to use phone. All we asked was for the screen to be replaced. We've been here at the store for 45 minutes already. If Eric hadn't been in such a hurry to leave he might have taken more care in putting screen on correctly. He actually counted down his cash drawer with us in store and left in such a hurry that he left all lights and open sign on. I think the crap we are dealing with over a screen is petty. I'm actually sorry to say I have service with cricket at this moment. I have no idea how much longer I will be waiting here and I believe my time is valuable. Andrew went so far as to call me a liar with one of his friends sitting in store waiting to play. I have never been so disgusted with a company in my entire life.
Cricket Wireless
-
cricket wireless and services
As a customer of five years i have recently switched to another carrier due to unsatisfactory services from cricket. I went to a retail store in hopes to upgrade my phone and was very disappointed that cricket expected me to pay full retail price for new phone. When you have been a loyal customer for five years you should never be obligated to use the same phone for the entire time of service, but as i wanted to upgrade due to my phone being five years old the retail store clerk was rude and unhelpful . Customers of long standing should not be subject to high priced cheap phones and i left cricket due to this. The new service i now use offers discounts on the latest high end phones to there existing customers which is wonderful there retail store was much more upto date than cricket and offered wonderful services at low costs cricket is the worst prepaid company and needs to reinvent themselves fast to compete with metro . My family and i are so very pleased with metros corperate structure and customer appreciation. Cricket thank u for the years of services but if u only offered upgrade phone deals for existing customers i would have stayed. Good luck
Cricket Wireless
-
cricket wireless
I have been a customer of wireless for four years, since 2014, with four lines. Recently my daughter lost her phone, so I canceled that line. When I went to try to buy her a new phone and a new line with Cricket, I noticed that if I changed my plan for all lines, I would save a small amount of money each month. So, first of all, I changed the plan on the three lines I still had, for which I was charged a small administration fee on my credit card, which Cricket have on record. I then attempted to buy a new phone and a new line for my daughter. Every time I tried to do this one of two messages came up: it either refused my credit card because it said the billing address was wrong (it was not wrong); or it said that they were not issuing any more phone numbers in my zip code (New Mexico). I repeatedly called Customer Service and chatted with customer service on the website, but no one was able to help me. Two customer service agents told me that I needed to check with my credit card company to verify the address. Another told me that I had to clear my browsing history and try again online. Needless to say, neither of these things helped at all. Finally, a supervisor I spoke to said they were having problems with their website and that they would get it fixed that afternoon or in the next couple of days. That afternoon I tried again - exactly the same problems. This time another supervisor told me that Cricket only allow three transactions per day, so after I had shifted the plan on my three other lines, it would not allow me any more transactions and I had to wait until the next day to purchase the new phone and line. The next day I went to purchase the new phone and line and on my account there was already a new line waiting to be activated. As I don't have a new phone I cannot activate the new line; but because the website says there is a new line waiting to be activated I cannot buy a new phone! So, now I am completely stuck. I again spoke to Customer Service who were unable to help me. A supervisor called me back - she too was unable to help me. She offered to have a manager call me back - that was over an hour ago, but I have not received that call yet. In total I have probably spent over 5 hours on this issue in the last two days. And remember this was not initially a problem I was complaining about - it was simply me wanting to buy a new phone and a new line from Cricket i.e. give them more business! At one point one of the supervisors told me he would look into some compensation for me for my time and trouble. He came back and offered me $10, which in my opinion is more of an insult than compensation. If I could I would cancel my business with Cricket immediately because their Customer Service is so terrible, but unfortunately for four lines they are far and away the cheapest option. All of their customer service representatives are located overseas (I asked them about that, so I know this is true). If anyone knows of a contact for Cricket within the U.S. I would be most grateful.
Cricket Wireless
-
customer service
Upon purchasing a phone with cover screen cover and all at 5137 murfreesboro rd lavergne tn, the lady said it would be ready to use. After attempting to use was redirected to cricket and told my number needed to be imported. Long story short I wasted 3 hrs of my time with a rude customer service worker griselda and never got the issue resolved. I ended up getting my money refunded...thus why I do not do business with cricket. I'll stick with Verizon and pay a little more but be treated with respect and have my issues addressed quickly rather than ignored or treated rudely.
Cricket Wireless
-
payment
I made a payment of $67 on 6-11-18 and it's been pending on my account which the bank says cricket was holding the payment. And by this happening my phone at 12 midnight. I talked to about 4 different people who were no help at all I've never had this trouble before with bridge pay. I was a satisfied customer until this happened. And I shouldn't get penalized for something that wasn't my fault now I'm having to pay the $67 dollars plus the full amount due to have my phones Turned back on I shouldn't have to pay next months bill for the inconvenience I've gone through. Terrible customer service I received.
Cricket Wireless
-
online deals
Add a line an get a discount. I did that an it was a lie. I didn't get discount. Enroll in auto pay an get 5.00 off that was a lie too. You then tell me cause I have two lines I don't get discount. But i'm still enrolled on auto pay. Thanks for all your lies. Your frustrated customer david hornsby [protected]. What a great way to do business just lie about everything.
Cricket Wireless
-
changing plans
We had a plan of one line for $30, wanted to switch to $100 for 4 lines. I was told there would be a $15 difference charge but our representative Andrew was discounting it to $6. A week later my phone is shut up because we had the remaining $8 out of $15 that we didn't pay. Was told to pay it and call support for reimbursement and was told the only thing they can do is credit $5. I would like to make a complain on Andrew for giving me a "discount" and having my phone turned off.
Cricket Wireless
-
equipment
Purchased a phone (LG Fortune) for a fourth line. Having problems with the phones software. The phone screen time will black out within three seconds even with being set at 10 minutes, the phone has been re-set turned off and on. Re-set to the factory settings. "send your phone back per UPS". What do i do for a phone? "Borrow a phone." REALLY! Your rate plans are great, but your customer service sucks. I should not have to go through this and you got my money with no problem. Four lines and greater than five years of service. A reprehensive was to call me twice, no return call.
Thirty-two minutes on the phone to be talked to as if I was stupid!
This review was chosen algorithmically as the most valued customer feedback.
I had service on 3 phones with Cricket Wireless for about 3 years. I cancelled that service on May 11, 2018. At the time I cancelled my Cricket service, I had already paid $100.00 for the upcoming month's service that ran from 5/15/18 to 6/15/18. When I called Cricket customer service on 5/11/18 to cancel my service, I requested a refund on the $100.00 that...
Read full review of Cricket Wireless
This review was chosen algorithmically as the most valued customer feedback.
I recently switched over from verizon a month ago. My wife and i both got phones switched over and received new phones. Phones work improperly. Goes to airplane mode randomly types wrong keys a longc list of problems. My wife and i have unlimited plans with hot spot on one of the phones. When my wife went and paid 93$ she asked if she could turn off hotspot...
Read full review of Cricket Wireless
Cricket Wireless
-
cricket wireless
I recently switched over from verizon a month ago. My wife and I both got phones switched over and received new phones. Phones work improperly. Goes to airplane mode randomly types wrong keys a long list of problems. My wife and I have unlimited plans with hot spot on one of the phones. When my wife went and paid 93$ she asked if she could turn off hotspot the manager of geneseo ny location said that was impossible due to it being over a month. We paid bill which we had to pay a week later than we intended. With that being said: I get home hotspot is off on phone when we call manager he goes further into that yes hotspot is shut off and the extra money was for a late fee. A late fee? For prepaid service? That was never mentioned! Than your [censored] manager calls my wife a liar. We call your company only to hear you tell us the same garbage the manager said. Pay 10 more bucks no if and or but. What happened to all fees included? Why after I pay for services it tells me we still owe 80 for next month when you never honored original agreement? Lol I am so disgusted with your [censored] products matched by equally horrible service. I wroote a letter to attorney generals office of ny. When I called both of your represenitives im met with indignant responses and even more disgusting responses like we are liars! So who is the real shady liars? No one can help when they clearly lied and hid fees from us to collect money. All we wanted was the hotspot which they said couldnt be shut off total lie seeing how he did shut it off than continued on with an activation fee secretly. But we are the liars? No one wants to admit they clearly lied and abused the situation. Its apparently cast onto us as scapegoats. I am so disgusted with this company. I know nothing will be done right away but I take much pleasure knowing it will get resolved when they contact you. Thank you for doing nothing and reacting like the money grubbing machine you are.
Cricket Wireless
-
phone service/network/customer service/I want my money back
On 5/17/2018 between 6pm and closing Pacific time my husband and i went to your company in Riverside California. 5551 Van Buren Blvd Riverside CA 92503. We dealt with your employees Roy and Linda. We switch to you from metro pcs. In which now I am realizing was a terrible thing to do. We hadn't had our phones 24 hours yet and we were very unhappy. The network is the worst I have EVER had. Calls kept getting dropped. While on the phone during a conversation we had to walk around and find just the right spot to stand because it kept cutting in and out. The battery life is terrible. When charging the phone it's slow and the phone gets hot. Seems like it is draining the battery instead of charging it. The phone got so hot that it burned my daughter's back. Thank GOD there is no mark. After using it for about 5 to 10 minutes the phone gets hot. Like beyond normal hot. 19 hours later after we purchased service with your company, we went back to return the phones and service to you. A case ended up being open. And i was told it would take between 5 to 7 business days for the whole case to be resolved. I told them I want my money back. $90. They said they couldnt cause the phone itself is refundable not the service. I had your customer service people hang up on me or the call got dropped. It was one or the other. Then I was told that you were not going to give me my money back. I need someone that is of higher rank then a manager in the store or the phone. I hope to hear from you all soon

Linda Mazzola
Cricket Wireless
-
idol 4
Since we got this phone this pice of [censored] doesn't work we call costumers service they didn't do [censored] and we keep calling and they just say they can't do anything about it it and they just say sorry u [censored] have to take care about ur [censored] that u sale at ur stores ur costumer service suck that [censored] who take my call was a [censored] fat Butch didn't help
Cricket Wireless
-
sales rep. at cash register
NC 28208 Area disrespectful repersative replied to him not to call my friend sweetie and he done it again and again and when she been going there he wasnt doing it before i would like to return my phone please due to dsrespectful rep. Maybe by another phone company or another sales person so the have me as one of there phones sold. Mohammed H was sales person. 104: EZ WIRELESS INC -EZ wireless, Inc. 3250 Wilkinson Blvd Unit C Charlotte, North Carolina [protected] United States 5/5/2018 1:20:20pm [protected]
Cricket Wireless
-
zte blade max
Bought it around April 10th 2018. I Brought it back in 3 days. Complaining that wallpaper changes on its own. Lock screen is crazy. Sometimes it is locked, others isn't. Guys in store were trying to help but... Said come back in a week. Get used to it. The phone rings and I couldn't answer it. Had to ca. Then I was sick and only texted for a week . Now it is ringing 2 times and no chance to answer it. My visual voicemail is crazy too. I click on it and it starts the message and stops in a few seconds. Start again and it will playmore. Delete the voice mail and it is still there. Delete again. I talked to my son he thinks it's broken. I think it's lemon. I asked for another like this told they have no more. Said call ZTE warranty for another phone. Asked about upgrade only willing to give me $50 less than a month old. Help
We are here to help
16 years' experience in successful complaint resolution
Each complaint is handled individually by highly qualified experts
Honest and unbiased reviews
Last but not least, all our services are absolutely free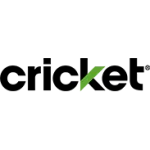 Cricket Wireless contacts