Cox Communications complaints
622
Cox Communications
-
Billing
I have been receiving letters from I.C.Systems Inc. regarding a bill for Cox Communications. They told me it was in Las Vegas, NV. We have never lived in Las Vegas, and never had Cox Com. I have called Cox and they have never addressed this in any way. Apparently this acct. has been opened in our name by some one else. Please help me remove this from collections and prevent it from going on my credit report.

I don't know when this was charged to me. I spoke to Connie #44394 at I.C. Systems on 1/17/22 and was told to contact you. I hope you can help me. You can call me at 541-420-3419 or email address [email protected] Hope to hear from you soon.
James Welch
Cox Communications
-
Internet
Cox internet continues to be highly unreliable in my area, and the repeated excuse I am given is that there are too many people using the service at the same time. Really?! I, like all Cox subscribers, faithfully pay my monthly bill for Cox yet I cannot rely on Cox to provide reliable service. Not ever! Why are they not investing in infrastructure? Their greed is destroying people's work and study life online, and they are not being held accountable! I have just dealt with 72 STRAIGHT HOURS OF UNRELIABLE SERVICE while trying to complete quizzes and chapter exams for a professional license. I begin training online with two different employers tomorrow, and I will be LIVID if I lose these jobs because of Cox!
Desired outcome: FIX THE SERVICE OR REFUND MY PAYMENTS FOR THE PAST SIX MONTHS!!!
Cox Communications
-
Trespassing an damage to property after told NO
Yes good morning I am needing someone to contact me about Cox communications coming and putting a line from a pole that I had to pay out of pocket for to get cable with you guys and Running the line to new neighbors behind me a technician came out on Wednesday and I pacifically told him there will be no digging on my property. Wasn't happening end of discussion he actually talk to his supervisor while he was here and I come home yesterday to y'all coming out and digging my yard I need someone to call me that knows what the hell they're not talking about because this needs to be resolved resolved now I have recording video audio everything of this whole situation my cell is 4785385116
Cox Communications
-
Dispute a charge
Acct 6017921 was paid for $335.97. I have never had cox. How can I get a refund for this charged on 08/6/21. I'm trying to find the fraud form but not able to find it. Plz help me with this fraud acct. Ty, nadine 611 arenz st. Morgan city, la. 70380. 985-518-8109
Cox Communications
-
Product/Pricing Deception
I purchased Cox's Ultimate Internet package. Their website says that their Cox Complete Care service is included in the package. However, Cox has been charging me $10 a month for the Cox Complete Care. When I called Cox's customer service, I was told that the Cox Complete Care is NOT included. The Customer Service rep did not explain the discrepancy between the advertised website price and the price I was billed ($10). There was no information on Cox's website saying that an additional charge would be made for the service.
Cox Communications
-
Unable to activate card and now expired
Card issued to me by Cox Communications. My husband was supposed to use it and got sick with cancer. Had 3 surgeries, then in hospital for 6 weeks, hospice for 2 weeks and passed away. In going through his things, I found the unused card from Cox for $50 with an expiration date of July 2021. After his fun real, I ended up in the hospital with a bacterial infection and almost died myself. I have been recuperating but it has been very slow and that is why I am just discovering the card. Please reissue me the card. Without his income, I need all that I find. Please help.
Desired outcome: Reissue me the $50 card
This review was chosen algorithmically as the most valued customer feedback.
August-October 2021 Account# 001-8501-106341808 In August of 2021 I signed up for cox internet, in September I signed up for EasyPay, September 9th I tried to make my payment and it was rejected because cox could not find my bank. So I call cox and make the payment over the phone and I keep checking my bank to see if the money has come out for my bill, and...
Read full review of Cox Communications
Cox Communications
-
streaming
We are Cox subscribers, for streaming we seem to have to sign in everytime we want to watch a network channel. The sign in is a manual system of typing your email your password then wait for a code to be sent to you - the system doesnt seem to remember we just signed in the day before. You make it VERY difficult to watch a simple network tv. Netflix and Prime seems to remember who we are and doesnt require us to sign in every stinken time.
Desired outcome: remember who your customers are so they only have to sign in once
Cox Communications
-
Someone used my Identity to open an account
I never lived on Lawrence Rd.I need this taken off so I can get service at my address where I have lived for the past 6 years.My Name is Patty Mayweather.I live at 1639 North Miro St.New Orleans La.70119.Im just need help clearing this up Someone used my Identity and recieved Cox Cable and they left a bill in my Name whoever this is I never gave permission to anyone .
This review was chosen algorithmically as the most valued customer feedback.
Since more than 2 years I receive continuous collections in my credit report of Cox Communications. I never contact this companies and the service was in USA in the address 5450 Cedar Avenue Las Vegas Nevada 89110. Im receiving collection letter about this. I report this to Cox Communication in 2019 and they never to do anything. This is a irresponsable act...
Read full review of Cox Communications
Cox Communications
-
Service contract
I'm being charged for a service on Feburary of 2020- April 2020 of which I never authorise I've always had a contract with Century Link since I've been living at this address 5151 N 99th Avenue Apt 2106 Glendale 85305
I did at one time had an account with cox at an old address 8766 west agusta ave of which I paid in full.
Contact number 602-460-6713
Cox Communications
-
internet
I moved out of a residence and my ex boyfriend changed all of the information including the pin so I cant get it turned off, I live in NC now and the address is in Arizona. I spoke to someone who suggested I go in a store to confirm my identity but we don't have any store here. My name is Ashley Franklin, I would like it turned off as soon as physically possible. My phone number is 7047120422. The main reason I want it turned off is because hes not paying the bill and I keep getting calls about it. I doubt he ever will, just enough to keep it on until he decided to leave. I really hope we can get this resolved. Thanks for your time, look forward to hearing from someone soon!
Desired outcome: Service is diconnected
Cox Communications
-
Blocked my address for cox service
On Tuesday November 9, 2021, I apply for the internet to be connec to my apt at 34 Whitehall Street Providence RI 02909. I learn that the address has been blocked, but not to long ago I moved to this address on June 1, 2021. I hope you take that in consideration because I'm willy need the internet in my apt.
I am Odile Hyppolite, my phone number 401-837-9716 email. [email protected]
Cox Communications
-
Fraud / identity theft
I received a notice a debt collection from Cox Communications. The convergent account #: T-1973021. The client account #: 015262213001476
The last 4 digits of my social is: 7261
My name is Darryl Thompson. I have never is Cox products or neither have I live in Las Vegas, NV. My email address: [email protected]
My mailing address: 7022 S South Shore Drive Chicago, IL. 60649
I have lived at this address for almost 30 years. This can be verified by calling: 773/752 - 1030 PLEASE assist in rectifying, correcting, and updating this error. Please keep this document on file as this has happen to me before with the same fraud alert. This account does not belong to me.
My phone #: 773/294-9634
Desired outcome: Please remove this egregious collection notice.
Cox Communications
-
Never a customer.
Received past due notice from I.C. Systems/ Cox Communication acct #520683910, reference #259081981-1-99. This was for $481.05. I called ICS informed them I never been a Cox customer. This is a fraud. Tried to call Cox several times just got the run around. Would like this straighten out. Cox communication is not working with me. Would like to see a revised statement from Cox and ICS. This is not good for my credit. I filed a complaint with the BBB hoping it will help. Thanks Sharon Field
Desired outcome: Statement stating it was clear up and no credit damages to me.
Cox Communications
-
some one opened a account in my name fraudulently in Phoenix Arizona
This is the second time that I have filed a complaint . it was marked resolve yet it was not . This collection keeps being passed from agency to agency and i am continuing to be harassed.My name is Renee Harris I reside in Chicago ill and have my entire life some one opened a account in my name Ive filled a police report #JE113630 contacted the credit Bureau and filed a complaint with the FTC#130615379 yet this collection is still on my report and i am being Harassed and threatened daily by several different agency.
This review was chosen algorithmically as the most valued customer feedback.
My name is Lynda Quinn (478-258-3615), I am a care taker for my father Earnest Solomon. He is elderly (87 yrs old).. I was looking through his mail and noticed a charge of $20.00 on his Cox cable bill.. He did not know what the charge was billing for. I went to a Cox Cable Store in Warner Robins, GA. on 09.07.21, I spoke with Pamela Mosely-Brown, she...
Read full review of Cox Communications
The complaint has been investigated and resolved to the customer's satisfaction.
Cox Communications
-
Bills received from Convergent. Fraud.
My wife and I received 2 bills from a company called Convergent. They told us that these were for Cox Communications. They also told us to go to Fraud/Cox.com to fill out fraud forms. In which we did do that only to find no forms. They said these bills are from 2016. From Oaklahoma. My wife and I have never lived in Oaklahoma. They also had a name of an individual who had the contract. Whom we do not know. This is obvious identity theft. Please provide us with the Fraud paperwork to fill out.

Guy & Laura Huff
4719 Scotch Pine Drive,
New Albany, Indiana 47150

email: [email protected]

Phone number: 1 (812) 391-3157 and 1 (812) 391-4686
Desired outcome: Get this fraud taken care of.
Resolved
It hasn't been resolved to my or my wife's knowledge. I have received no E-mail or communication from Cox Communications. I will never pay these bills. Still waiting. Guy Huff
Cox Communications
-
Fraud
This is the second time Cox communication has sent me to collection, for service i did not order. I need this matter resolved ASAP and off my credit. I have filed a police report again and filed a complaint with the FTC and BBB. How can someone use my SSI, and you don't even verify the persons identity.
Desired outcome: I want this off my credit, these are not my service charges.
Cox Communications
-
Cox gave unauthorized service with my personal information
Cox communications turned service on at unauthorized address and has waited for months later and put a fraudulent report on my credit report. Cox installation representative left a message on my voicemail saying he was coming to install service at 233 Azalea street in Waggaman, Louisiana. I called back and left a message letting him know that I did not authorize any technician at this particular address. I also contacted Cox communications to let them know that I did not authorize service at this particular address and I needed it cancelled immediately. The representative said that it would be taken care of and I had nothing to worry about. A couple of weeks later I receive a phone call from a representative asking me how was the installation? I told him there was not supposed to be an installation. He said maam I'm sorry. I went to the Cox Communications on Lapalco in Marrero and asked one of the representatives to check to see if service was on in my name and he said it was. I immediately asked him to shut the service off because I never authorized this service and he did. He went on to say I would be responsible for the equipment and I did not understand why I should be responsible for something I never authorized. Cox Communications knowingly gave service to someone who obtained my information and I called before they installed the equipment to cancel this fraudulent service. Cox Communications then months later put on my credit report that I owed them 544.62. I went to the location confiscated the equipment and turned it in, the representative said I owed nothing. It is now September and its on my credit report I owed them money (544.62). I'm in the process of getting an attorney to file a lawsuit for punitive damages which caused my credit score to drop 29 points over a lie. Cox Communications is trying to take money from me which they knew in advance this was fraudulent with what they were doing but they did it anyway.
Desired outcome: TAKE THE FRAUDULANT LIE OFF OF MY CREDIT REPORT OR BRING ME TO COURT
We are here to help
16 years' experience in successful complaint resolution
Each complaint is handled individually by highly qualified experts
Honest and unbiased reviews
Last but not least, all our services are absolutely free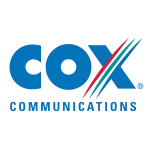 Cox Communications contacts