Cox Communications complaints
616
Cox Communications
-
Telecommunication Services
THERE IS SOMETHING GOING WRONG WITH THE COMPANY.

I moved out of my apt in May 9, 2022. And I have informed them at least 5 time this moving that needed to cancel the account. The last called to there chat, they said this account will be cancelled and will send me the last bill final payment accordingly.

However, it is not true. They did not cancel my account and kept on sending me invoice for next month too. I tried to reach them but they do not accept email. And the chat is not letting you have a decent chat. And the customer service is not good either. They are not talking professionally and take care of the cancel service request but instead make the joke all around and won't and will handle your request.

I do not know what is going on. The only thing I will do is after my new job started and settle down a little bit, I will wrote letter to their corporate office or director to let them know this problem. And the request submitted early enough for notifying the cancellation service step by step. There are many people in Phoenix, AZ is having a working attitude very bad.

THIS IS MY COMPLAINT TO COX.COM
Desired outcome: I hope the requested is proceed. And of course should not further stalking on customer personal profile or use customer privacy information to sell or trade.
Cox Communications
-
Wifi box and outages
I submitted a written complaint to cox help, cox cs and fcc.

2 years this has been going on and I've not complained. 4 boxes later and several outages the last outage being yesterday for over 5 hours and I am tired.

They gave me a new box again yesterday saying it was not refurbished only to charge me more. This box lasted for a few hours and again got hot and stopped working. My tenant has complained via text, my daughter in school has complained via text, unable to get her work done.

My bill gets higher but my service gets worst. Now, I can expect my bill to get higher as of July. What is going on with you guys?

[email protected]

757-729-2411
Desired outcome: I want partial compensation for the past 2 years of refurbished boxes and outages and I want my wifi to work without you continue to charge me extra money for it to work
This review was chosen algorithmically as the most valued customer feedback.
How does Cox communication protect my privacy. Not one rep could answer that. I recently called Cox maybe 5/7 and talked to a person in New Mexico who had all all of my information including my bank information.? Needless to say I was upset as I've just been scammed thousands of dollars on my pc. Regarding their customer service my small daughter can speak...
Read full review
Cox Communications
-
Cable, data and telephone account: Briana Stone
I had a collection on my credit report back in 2016 for around $600 dollars. I disputed this collection due to being in the military and not even been living in San Diego California where the account charge was coming from. I have never lived at the address that has been reported having the services. I would like to dispute the charges and have them removed. I'm not sure what you would need from me. I just spoke with Convergent and they told me to come to this page and report fraud. My email is [email protected] Name is Briana Stone.
Desired outcome: Collection Removed from Credit Reports. No Balance.
Cox Communications
-
Internet
My elderly mother lives in Dreamland Villa, 85205 area. She presently pays for internet and a landline service. The phone is not an issue, however the internet service pulses constantly. She's not able to maintain any lasting connection on her computer and while trying to watch TV using a streaming service it freezes or reboots approximately every 2 minutes. When we've called in the past they've kept us on the phone for over an hour while requesting that we disconnect and connect the modem and try other tasks with no resolve and all things we had tried prior to making the call. This apparently is not an isolated problem as we have several friends who live in her area who are experiencing the same problem.
Desired outcome: Reevaluate and repair the service in this area and not just dismiss customer complaints.
This review was chosen algorithmically as the most valued customer feedback.
A few weeks ago, my contour DVR keep rebooting and would not quit. A tech was sent out and replaced the hard drive with a cloud record DVR. It failed two days later. Another tech came out a replaced this one, with another cloud based recorder. Took me 2 days to hate it. No matter what you asked it to do, there was between 3 and 5 seconds of delay. Cox...
Read full review
This review was chosen algorithmically as the most valued customer feedback.
I was humiliated by those staff when I was requesting information on what is the procedure to disconnecting service with Cox, due to have a recent reallocation. I needed to cancel phone and internet service which is a very important service. The staff is all the way one way talking with no concern of the understanding of the customer. And cut the message...
Read full review
This review was chosen algorithmically as the most valued customer feedback.
Cox has not solved any issues. Thousands of dollars go to waste with this company and I want money back. A ticket is always created but the issue is never solved. Employees put false information on notes and leave customer in a limbo. I have spoken with over 5 people at Cox all in one day and they all transfer each other the phone and do not get to a...
Read full review
Cox Communications
-
Internet
Cox thinks it is ok to limit its customers internet access. They "filtered" the ports on the router (which means closed the ports) and refused to reopen them. They think it is ok to do this like some kind of nanny state nonsense. I can handle MY OWN internet security. They have disallowed me access to my Brothers Plex server. This is not their concern and none of their business. We pay full price for their so called "service" but do not get full internet access. That's just loose butt hole and they can go 'ef their selves. After their little discount for the dissatisfaction, we will be switching to Century Link fiber. Century Link does not take it upon themselves to decide for their customers what they can access or not access. I'd give a big fat zero on the stars here if I could. Cox needs to add the name Suckers or Sockets to their name.
This review was chosen algorithmically as the most valued customer feedback.
In January my mother moved into an assisted living home and had to sell her home. The buyers of the home had to have the internet turned on the day they moved in because they work from home. We contacted Cox to explain that we needed two things to happen, 1 turn off the internet and 2 save her phone number to move to her new home. They said no problem...
Read full review
Cox Communications
-
Fraud with my name and address
I have received a bill from a collection agency called I.C. System for an amount of $1.077.47 and I have never dealt with Cox Communication before.

The person I was told by an agent of Cox Communication is at 626 16th St Newport Virginia. I don't have any idea who the person is and I am totally unfamiliar with that address. I live in Bennington Vermont since 30 yrs and have dealt with Comcast Xfinity for the last 25 yrs plus 1 mo.

The account number that they have created under my name is 062349023

Can you please reach me at (802) 442-6148 so that I can provide proof of my identity in whatever form that you need. I am ready to fax you any information that you need in order to verify who I am.
Desired outcome: That this bill be irradiated and that nothing goes on my credit report against me.
Cox Communications
-
I want them to take my payments so that I can have my Cox restored when I have my account up to date.
I have had Cox from every since I can remember. I've never used anyone else and I'm middle aged. I have been out of work for about 3 months and sincerely didn't have any finances coming from anywhere until I found another job. All of the utility companies worked with me and let me pay as I could. Cox disconnected my service and won't let me pay them off unless it's in full. I asked if I just had to wait for it to go into collections and they said yes. What's wrong with people today? How much sense does that make? I did not mean to get behind but sometimes shit happens to the best of us. I cannot pay anything unless I pay the full balance?!?
Cox Communications
-
Internet and cable
I am posting here bc I don't know where else to go. Cox services continue to go down and when I call support they tell me that there is a service outage in my area and I have to call back...after 5 calls and several days; several hours out of my time...I finally get somebody and they say it is a software problem. I said "Great, update my system!". I was told that I would be contacted in 24-48 hours so they can resolve... I said then I don't want to pay for my service until it is fixed...they then sent me over to the loyalty department...they guy had no idea why they transferred me there...after a few comments he put me on mute and did not speak ...after several minutes I hung up. Having to deal with this one time should be unacceptable but I have found this is the norm with Cox...services are always having a problem and I cannot get a resolution for days...not hours or minutes but days! I cannot wait to cancel my services with them!
Desired outcome: I pay a premium for their services and I just want them to work and when I have an issue, I want quick resolution.
Cox Communications
-
Internet Service Bait and Switch
We pay for top tier internet and receive basic Internet service. Bait and Switch! We did not sign up under any special, coupon or sale; it was an upgrade. We have quite a few devices in our home, in addition to streamers, gamers, server providers, and people who work from home that work in radio, and most often our download speeds do not reach higher than 16 mbps, with upload normally around 3.6 mbps. Today's test gave me 246 jitters in 1 ms! The intermittence of the Internet signal makes the so-called top tier service, trash; I could probably do better with a cell phone wireless connection.

This has been going on since I upgraded, so three months now. the Internet worked better with the lower tiered service. Cox charges me $138.00 per month for this garbage and told me if they have a tech come out, they were going to charge another $100 to check the equipment. The box is brand new, and we did the installation ourselves long before the upgrade. We live in an apartment, so no wires go through any walls, and we are on the third floor so there aren't any outside boxes to access.

I plan to go to the FCC.
Desired outcome: Receive the service I pay for
Cox Communications
-
Billing
I have been receiving letters from I.C.Systems Inc. regarding a bill for Cox Communications. They told me it was in Las Vegas, NV. We have never lived in Las Vegas, and never had Cox Com. I have called Cox and they have never addressed this in any way. Apparently this acct. has been opened in our name by some one else. Please help me remove this from collections and prevent it from going on my credit report.

I don't know when this was charged to me. I spoke to Connie #44394 at I.C. Systems on 1/17/22 and was told to contact you. I hope you can help me. You can call me at 541-420-3419 or email address [email protected] Hope to hear from you soon.
James Welch
Cox Communications
-
Internet
Cox internet continues to be highly unreliable in my area, and the repeated excuse I am given is that there are too many people using the service at the same time. Really?! I, like all Cox subscribers, faithfully pay my monthly bill for Cox yet I cannot rely on Cox to provide reliable service. Not ever! Why are they not investing in infrastructure? Their greed is destroying people's work and study life online, and they are not being held accountable! I have just dealt with 72 STRAIGHT HOURS OF UNRELIABLE SERVICE while trying to complete quizzes and chapter exams for a professional license. I begin training online with two different employers tomorrow, and I will be LIVID if I lose these jobs because of Cox!
Desired outcome: FIX THE SERVICE OR REFUND MY PAYMENTS FOR THE PAST SIX MONTHS!!!
Cox Communications
-
Trespassing an damage to property after told NO
Yes good morning I am needing someone to contact me about Cox communications coming and putting a line from a pole that I had to pay out of pocket for to get cable with you guys and Running the line to new neighbors behind me a technician came out on Wednesday and I pacifically told him there will be no digging on my property. Wasn't happening end of discussion he actually talk to his supervisor while he was here and I come home yesterday to y'all coming out and digging my yard I need someone to call me that knows what the hell they're not talking about because this needs to be resolved resolved now I have recording video audio everything of this whole situation my cell is 4785385116
Cox Communications
-
Dispute a charge
Acct 6017921 was paid for $335.97. I have never had cox. How can I get a refund for this charged on 08/6/21. I'm trying to find the fraud form but not able to find it. Plz help me with this fraud acct. Ty, nadine 611 arenz st. Morgan city, la. 70380. 985-518-8109
Cox Communications
-
Product/Pricing Deception
I purchased Cox's Ultimate Internet package. Their website says that their Cox Complete Care service is included in the package. However, Cox has been charging me $10 a month for the Cox Complete Care. When I called Cox's customer service, I was told that the Cox Complete Care is NOT included. The Customer Service rep did not explain the discrepancy between the advertised website price and the price I was billed ($10). There was no information on Cox's website saying that an additional charge would be made for the service.
Cox Communications
-
Unable to activate card and now expired
Card issued to me by Cox Communications. My husband was supposed to use it and got sick with cancer. Had 3 surgeries, then in hospital for 6 weeks, hospice for 2 weeks and passed away. In going through his things, I found the unused card from Cox for $50 with an expiration date of July 2021. After his fun real, I ended up in the hospital with a bacterial infection and almost died myself. I have been recuperating but it has been very slow and that is why I am just discovering the card. Please reissue me the card. Without his income, I need all that I find. Please help.
Desired outcome: Reissue me the $50 card
We are here to help
16 years' experience in successful complaint resolution
Each complaint is handled individually by highly qualified experts
Honest and unbiased reviews
Last but not least, all our services are absolutely free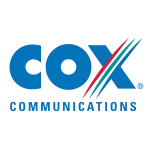 Cox Communications contacts