Consumers Energy reviews & complaints 201 - 105
Consumers Energy complaints
105
Consumers Energy
-
budget and leaky meter
In January I asked to be put on a budget plan I was given a confirmation number for this and my first bill came in at $111.00. I paid the $111.00 then my next months bill was not reflecting the same thing. I called on it right then when I received my bill and was told to give it till next months bill to show the budget plan to go into effect. This went on for three months every month I would call thereafter once again and all I got was from them saying MAM YOU HAVE TO HAVE A ZERO BALANCE! At the time I first made the initial call in January I was on the budget program and was told after the thrid month that my bill was supposed to be $121.00 So I started paying them the $121.00 every month and it still never showed on my bill as being on budget. This has been an ongoing battle with them from Day one! They now since then Have SHUT ME OFF!
They are now telling me that I now owe them a security deposit of $150.00 plus there charge of a reconnect fee I believe of $50.00 for a grand total now of $541.00
Why should I be shut off due to neglegence on there part. I not only paid above and beyond what my bill was for the last few months but Consumers has refused to rectify this

Another issue I have had with consumers is for over 3 years I had complained about a leaky gas meter and they sent people out to look at it and told me it was "NORMAL" Well I had a heating contractor finally come out to my house in January and he told me to call consumers immediatly to report it again saying that a contractor had been out and he also stated that I am paying for this leaking gas. Someone actually had come out that same day from consumers and replaced my meter and he even said I was paying for the leaky gas. So I called consumers once again and was told that I am not paying for the leaking gas and that consumers energy was eating the cost and so I asked them then why are my bills lower now than what they were before the new meter? All I kept getting from them was that I did not pay for the leaky gas and was told by 2 contractors that I infact was paying for it and consumers did absolutley nothing to rectify this problem.
When a customer is told by a company that you are on budget plan and is given a confirmation number, I would expect that to hold up to an agreement. I honored the agreement by paying the $121.00 per month why are they REFUSING to fix this? This is not my fault at all on either issue and now I have 4 kids WITH no hot water, NO DRYER, no stove or heat in any way shape or form because of a clerical error on there behalf. I AM CURIOUS HOW MANY OTHER PEOPLE THIS HAS BEEN HAPPENING TO.
This is not the first time I have been asked to be put on a budget plan and it not been done I have had my service sut off 3 times in the last 2-3 years due to this...
Consumers Energy
-
lack of service
I have been attempting to contact Consumers Energy since the 14th of July to have service connected to my home in Saint Helen. Service was disconnected and the meter was removed from the house because the hub connecting the mast to the meter box was broken (it had been broken for several years). The hub was changed on the 14th of July in about 5 minutes. I have made nearly a dozen contacts with customer service and the local engineer (could only leave messages, and he does not return calls). There has never been a problem with payment because the bill is direct payment from a checking account. It has been ten days, and I don't know where to turn.
The complaint has been investigated and resolved to the customer's satisfaction.
About seven months ago, consumers energy gas company started billing an unpaid gas bill-my sons-to my account. My gas bill is always paid, but they issue a shut-off notice to me every time they do...
Read full review
The complaint has been investigated and resolved to the customer's satisfaction.
Consumers Energy decides to estimate meters whenever they don't feel like coming out to your house and giving you an actual reading. My bill went from $81.67 to $274.00 because they estimated instead...
Read full review
The complaint has been investigated and resolved to the customer's satisfaction.
Consumers Energy
-
terrible customer service!
I called up the oil company about the equipment not functioning properly because heating wasn't working properly. The dispatcher said they are only addressing problems of 'no heating' and somebody would be there on Saturday.

I had called on Tuesday. After checking the heating and realizing that the heating actually is not working on the first floor, we called the services again in 15 minutes. I was told that somebody will be there by afternoon. Nobody showed up till Wednesday when I called up again on Thursday and I was told that there is no record of my calling to the service department. I said to send somebody on Saturday morning because we will not be around on Friday as at least 2nd floor heating was working. On Saturday nobody showed up until late morning. I called the service department again and they said they will send somebody. Somebody did appear in the afternoon. Gentleman commented that there are issues with the equipment and there are leaks in the pipe and something else not working and can only be corrected on Monday. He said he is shutting something off but heating will work for 2-3 days. After he was gone in about 3-4 hours the heating completely stopped, this time even the 2nd floor was not working. So, we called the service department yet again on Saturday night and talked to a gentleman John. He said you need plumbing work and we can't make any such decision to provide urgent service of that nature until Monday. I said our heating is not working. I left a voice mail for the manager – Dave Wagner, who apparently checks his voice mail occasionally and calls back. I left message around 12:00AM. Nobody called till 2:00AM when I called again and left a message at the emergency service voice mail. Nobody contacted me till 6:30 when I called again and left message.

It is 7:22AM Sunday morning, we still haven't heard from anybody yet. We have been living without heat in this cold weather for so many days in the first floor and now, the whole house since Saturday (10th Feb evening).
We are here to help
16 years' experience in successful complaint resolution
Each complaint is handled individually by highly qualified experts
Honest and unbiased reviews
Last but not least, all our services are absolutely free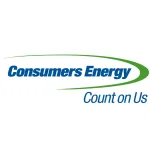 Consumers Energy Company contacts