Southern California Edison [SCE] complaints
57
This review was chosen algorithmically as the most valued customer feedback.
I've already been without power for 2 days and running things with my generator but realized today my neighbors have power again and discovered my ex fraudulently called Edison and had them turn off my service and cancel my account. They said no one is in the office till Monday and won't have anyone till Monday to turn it back on. I of course did not...
Read full review of Southern California Edison [SCE]
Southern California Edison [SCE]
-
Customer service
Horribly untrained. Almost died because customer service to supervisors had no idea how to fix a simple problem. Mass confusion the left hand didn't know what the right hand was doing. I almost died if I hadn't called c p u for help. Was ignored, mis-led told many untruths and they called me a liar many times. Totally unacceptable. I was 100 o/o right at the end. To much to explain on paper would talk to you in person phone call. You will not do a thing but I am also writing several major companies about this complain and the government on treatment of the elderly. This was pure and simple elder abuse. I am 74 multiple health issues that triggered this whole mess. Sce should be shut down and reopended with a whole new management.
Desired outcome: educate the people at sce not demean the customers. if i were to die because of their bad attitudes a major law suit would be at sce door.
Southern California Edison [SCE]
-
Electric bill
I paid 1,300.03 on may 6 the amount was withdrawn from my bank account I have the picture to prove it! however it was not credited to my account!

Please correct the mistake. customer account 70013995063 the bill was submitted several times at my bank but did not go through due to insufficient funds it did go through on may 6 2022 and I've submitted a picture of my bank account showing the withdrawal in green for 1003.03 on 5/6/22
This review was chosen algorithmically as the most valued customer feedback.
We have 24 solar Panels that have always acclimated our electricity usage. The past few months, suddenly SCE is adding hundreds of dollars to a section in the far upper right hand corner to be paid by the years end. For example, even though our bill shows in the negative, that amount we have to pay by year end increased by $300 two ago and by $480 last...
Read full review of Southern California Edison [SCE]
Southern California Edison [SCE]
-
Billing
I haven't received a bill since november 2021. When I log into my account it states I have a zero balance. When I try to make a payment arrangement it does not allow as my balance is zero. When I contacted customer support and spoke to operator miah-7738 he stated there is a delay in the new billing system. He stated I was not billed because they did not know I was not paying on my account. He stated he would open a ticket to have a "manual" bill generated and the estimated time to get that information to me would be another two billing cycles! Another two months of payments added to my already pending 6 months! How are customers suppose to pay this! This time estimate is absurd. Having a new billing system down for 6-8 months, almost a year is not acceptable! Your customers cannot afford this! This is a sce problem and customers should not have to pay for their lack of capability! I need someone who can help!
Desired outcome: Credits to all billing cycles due. Ability to make timely payments online moving forward.
Southern California Edison [SCE]
-
Electricity
Hello - I have been monitoring my usage daily since the beginning of 2022

I have been on the budget plan for 10 plus years, last year my payment was never raised, and at the end of hf the year I get a 1300 balance at the end of the year. Now for 2022 I have been paying my bills IN FULL on a monthly basis but your web site shows I have a balance due of 132, what is this?
Desired outcome: Correct my account balance to ZERO
This review was chosen algorithmically as the most valued customer feedback.
Friday April 15, 2022 at approx 4:30 pm was speaking with the new service customer service representitive. He was argumentitve and not helping us, so we asked for his supervisor and he immediately hung up on us. We called back again we got the same guy, he played it off that he was somebody different. we told him we wanted to make a complaint and wanted...
Read full review of Southern California Edison [SCE]
Southern California Edison [SCE]
-
Billing
SCE's billing system is broken, and auto-pay customers are being hit with massive withdrawals for 5-6 months of electricity at a time. This has been happening for over a year and this $23 Billion corporation can't seem to find the neglible amount of money necessary to fix their billing system. In my case, they dipped right into my account and hit me with a +$1000 charge for 5 months of back electricity. Thank god it was Winter and not my summertime bills. There was no notice, just "BANG, sorry we took $1,200 out of your account right before your rent was due. Haw haw, chump!" Adding insult to injury they sent a letter six weeks later and arrived today telling me that it "may happen" to me in the future. Jeez, sure woulda been great for that letter to arrive BEFORE you drained my family's finances.
Desired outcome: If customers are late on bills owed to major corporations, we pay penalties. When companies do this to customers, they should incur penalties large enough to serve as a deterrent to this predatory billing practice.
Southern California Edison [SCE]
-
Edson is cheating on the electricity my solar panels are producing.
Just installed solar panels.
My system made over 850 kwh for the last billing cycle.
Edison is claiming I only made 505 kwh.
For years they have been raising my bills and pressuring me to get solar. Now that did, they are trying to cheat.
What a disgraceful company.
I believe they are doing this to a lot of people.
I think a massive class action lawsuit is in order.
Desired outcome: Accurately credit me for the electricity my system produces.
Southern California Edison [SCE]
-
Home electricity excessive charges
We are a retired couple on fixed income, living alone in an old apartment FOR MANY YEARS, both with serious health issues. The old apartment is ALL ELECTRIC. So, we have to depend on SCE.
(No gas lines in this area) BTW, we have NO A/C., AND WE HAVE TO DEPEND ON ELECTRIC FANS AND HEATERS.
Our last bill was for $ 478.00 DOLLARS! SOMEHOW, It has been "creeping up" for years. Their "billing plans", intended to help customers to "manage their usage" (?) are (intentionally?) difficult to understand (BTW, we are BOTH college graduates. I'm an engineer)
I just found out that "somehow" (AGAIN) we were placed in their "TOU-D-PREMIUM" scheme. Per their website and confusing paperwork, that "plan" is supposedly intended for PEOPLE THAT OWN ELECTRIC CARS. We have an old gasoline Volvo. Period.
Will try to reach them somehow, but based on what we read, and previous experience, we are not optimistic at all.
Shame that the California PUC Public Utilities Commission, does nothing about this.
Desired outcome: SEND AN ACTUAL TECHNICIAN TO CHECK THIS AND CORRECT EXCESSIVE BILLING.
Southern California Edison [SCE]
-
Service charges
I have had solar for a few years now. I have called and complained to SCE that I think something is wrong with my billing, but I am always told I will see a saving. Not so. Yes, I am saving on the bill, but not enough to have installed solar in the first place. I have the Solar Edge monitoring app and can see I am generating far more than I use, yet at the end of the year I always end up with a big bill, unlike the big fat check I was told I would get.
Southern California Edison [SCE]
-
Maintenance
I doubt that Sou Cal Edison intends to waste money and resources. Perhaps this information can be sent to the correct person as there is no way to contact Sou Cal Edison except by telephone to someone who is really a buffer rather than a facilitator.

I live at 605 E Pedregosa Santa Barbara CA a/ka as 1902 Cleveland. My electricity has been turned off about 8 times this year for "maintenance". Usually I get a notice, but today I did not. I went out to ask a worker how long the electricity would be off. Reply: all day as replacing pole. I looked up at the perfectly fine looking pole and pointed out they had just replaced the arms on the pole two months ago. He agreed that it did not make sense to be replacing arms and then taking the pole down to replace the pole.

The worker also confirmed: THIS HAPPENS ALL THE TIME. This explains why my electricity has been turned off so often. I can understand an isolated mistake, but according to at least one person who does the actual work, this is the way the company is run. There is total mismanagement of maintenance with work being done that does not need to be done, and work that is wasted by removing what was done within months of the previous maintenance.

Please, someone do something about this chaos.

Thanks.
Southern California Edison [SCE]
-
Solar
I have installed solar panels in my house and received the permission to operate in January 2021. However, I am STILL paying for electricity as if I don't have solar panels. I have submitted two "tickets" regarding this issue: June 2021 and October 14, 2021. Both of them have been unanswered. I just hung up with a "manager" who told me that she will submit ANOTHER TICKET and that I have to wait 30 more days for an answer. THIS IS UNACCEPTABLE. I AM NOW PAYING EDISON FOR A SERVICE THAT THEY ARE NOT PROVIDING.
Desired outcome: Acknowledge my solar panels and REFUND me all the money paid.
Southern California Edison [SCE]
-
Electricity
Turned off power at 17:30 on thanksgiving eve in Malibu due to winds. As of 15:40 THANKSGIVING DAY, power still has not been restored! ON THANKSGIVING! The food we purchased will be ruined. Of course, since it is THANKSGIVING, no one is at SoCal Edison to answer questions. I am sure their employees have power. Winds have stopped for hours now! In the 6 months we have lived in this residence in Malibu, we have lost power 4 times! SoCal Edison is the worst! LADWP is so much better!
Desired outcome: RESTORE POWER!!!
Southern California Edison [SCE]
-
CARE program discount
My electricity was provided Western Community Energy until June 2021 when because of their bankruptcy my account was switched to SC Edison . At this time I received letter from SC Edison informing me that I was enrolled for the CARE program. I retired in January 2021 and my low income qualified me for this discount program. Unfortunately, at the end of October I received another letter from SC Edison stating that they made a mistake enrolling me for the CARE program and the discount that was given as a part of CARE was rebilled back to my account. I don't think that is fair because if I knew few months back that I have not been enrolled I would enroll back in June and would be receiving the discount from this moment on . After I received a invoice on 10/22/21 with the discount billed back spoke with the SC Edison representative and also Dean, the supervisor and their answer was that even that was their mistake they wouldn't reinstate the discount given and I am responsible for paying in fact for their mistake.
Desired outcome: Reinstate the CARE discount given crediting my account.
Southern California Edison [SCE]
-
electric service
Socal Edison Turned off power without notice or cause. claimed sagging power line the reason. 5 adults in the home one aged 86 and needs 24 hr care.
this happed 10/18/21, no service for 3 days. Repaired and lifted sagging power line. but damages done. Awaiting permit and inspection from the city but very hard to schedule online and virtual inspection
Desired outcome: damages damages for lost wages food and stress. apology and restoration of power ASAP
This review was chosen algorithmically as the most valued customer feedback.
I had a power outage on 10/4/21 at approximately 7:23pm to 10/5/21 at approximately 1:30pm. Then I had another power outage on 10/6/21 at approximately 12:23am to ?? (still going on at 10/6/21 1:45pm PST). During these times, SCE made no attempt to provide generators for temporary service until power could be restored. I work from home and the outage...
Read full review of Southern California Edison [SCE]
Southern California Edison [SCE]
-
Extremely High Bill
My bill has more than doubled over the last 4 billing cycles, my apartment is only 800 sq ft. the month of June my bill was $250.35, July $351.08, August $333.77 and September $293.66. SCE is claiming that my apartment is drawing more power than a house 3x its size. They do want to admit to any billing errors or system errors they did try to tell me the increase was due to .01 increase from October 2020 but something is not right. My average bill in the summer is $160-180/month but as you can see the last 4 billing cycles are much higher than that.
Desired outcome: My bill fixed and the overage refunded or applied to future bills
Southern California Edison [SCE]
-
June 30, 2021 bill
Account number 700098832536 bill was excessive, excessively high. I would appreciate if it could be explained why ... We have paid the 720.18 full...we are solar and have never, never had a bill this high and were out of town 1 week of this billing cycle. We had no changes in our usage so don't understand why. Photo of bills and never over average of $25.00

Appreciate I'm advance your assistance with these questionable charges.
Desired outcome: Credit account for inaccurate meter reading.
Southern California Edison [SCE]
-
Trespassing, harassment
2 representatives of SCE arrived without permission nor prior notice to my elderly mother's property, and proceeded to walk around her entire front 1/2 acre taking photos under the guise of"looking for the stump" of a tree that fell months ago and offering "free" help on her property for what, we cannot even surmise. My mom spent THOUSANDS having the fallen tree dealt with. It took SCE about an hour to pull the still intact lines up after it fell, NO BIG DEAL. And yet months later SCE is harassing us over LITERALLY NOTHING...TREE STUMP HAS BEEN GONE SINCE THE WEEK THE DAMNED TREE FELL. Private property is PRIVATE.
Desired outcome: Stay OFF private property without permission!
We are here to help
16 years' experience in successful complaint resolution
Each complaint is handled individually by highly qualified experts
Honest and unbiased reviews
Last but not least, all our services are absolutely free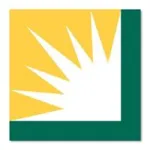 Southern California Edison [SCE] contacts