Clover
-
Clover Low fat milk
I always buy Clover Box low fat milk

This is now the 5th time that have to return 2lt of milk because is is sour,

I always buy from Lemon Tree shopping center Pick n Pay.

Yesterday I decided to buy From Makro in Alberton to find the same issues exp date is the 18th February and the milk is sour.

You really need to look into these box milk, I have attached the photo off the milk when we use in Coffee

Every time I make coffee and milk is sour I am also waiting Coffee.
Desired outcome: need Feedback,
Clover
-
Milk not expired but is spoilt.
So much money is been thrown down the drain buying clover milk. The low fat milk in the plastic bottle tastes dreadful and the cartons that I prefer are always curdled way before the sell by date.

This has been an on going problem for months. It makes no difference if I purchase the milk at Checkers/OK/Spar or Pick n Pay.

Please keep your consumers content with quality products as a choice must then be made to use alternative brands that are reliable and fit for human consumption.

Regards

Michele Kotze

(Mossel Bay-Western Cape-South Africa)
Desired outcome: Better quality control and better cold storage delivery by suppliers.
Clover
-
Clover Nolac cotton wool inside
I bought a litre of fresh Nolac milk on 29.1 at Food Lovers Hermanus.

Expiry date was 2.2.22. (DZA5/11)

It tasted like old sheep,& when I poured it out there was cotton wool inside, not something like cotton wool, but real cotton wool. What is cotton wool doing in a milk processing plant? I kept carton & cotton wool.

Packing Date 31.12/2021 L13 11.19
Desired outcome: I would like to know the origin of the cotton wool & would like security that cotton wool has nothing to do with covid swabs or any other unhygienic situation
Clover
-
2l milk
I bought a clover 2l full cream milk on the 25th January expiry date 4th of February and it was chunky. I returned it on 26 January for a low fat expiry date 5th February and it has the same problem. This is the second time I have been inconvenienced because I supported your company. One I can understand but 2 is ridiculous. Now I have to go back to the shop again. For 1 milk
Clover
-
2 litre milk cartoon
I bought a 2 litre milk cartoon at Mayfield Pick n Pay Dayveton on the 20th of January 2021.
In the morning of the 21st of January I cooked oats for my kids so that they can go to school full. I dished out the cooked oats in to their bowls. I took out the milk from the fridge and opened the it. I poured the milk into a bowl with oats only to find out that the milk is spoiled. I quickly took the bowl with the spoilt milk in to the sink and washed that bowl.
And they had to eat oats with creamora powder.
Clover
-
Gauteng
Good day

I'm very angry as my younger sister purchase milk at ShopRite with de right expiry date on it yet the milk can't be consumed by anyone my mother's stomach started to run and she has a chronic condition I'm so angry can I be contacted urgently on 0733923611

I'm very uncertified as we always purchase clover milk and never encountered this before
Desired outcome: Complain decision to be made by company
Clover
-
Ultra Milk full cream
I bought the ultra full cream Milk on 13th January 2022 and the exp date was on 27th, the Milk taste awful like medicine, and when I warm the Milk it becomes thick like cream, add it in my tea and it creates white clumy stuff, I love your product and I always buy it, but now its seems to be disappointed... the Facebook page stockpile group the members have been complaining
Desired outcome: I would you to have a look at your products please and compasate
Clover
-
Green clear liquid & lump of what looks like feta, found in 1l clover milk bottle.
I am not sure when and where I purchased my 1l low fat milk from. However the sell by date was 13 Jan 2022 and the BB date was 14 Jan 2022. I opened up the milk to put in my sons cereal and noticed it looked watery and green. I then poured the liquid into a glass and it did not look like milk, but rather like feta cheese liquid. I then looked inside the milk bottle and there is a massive piece of coagulated white something? Is this how sour milk looks or has feta cheese been bottled in a milk bottle - Please explain this is very concerning. The bottle is sealed and only the lid has been opened.
Desired outcome: A response
Clover
-
Clover 2 litre fresh milk
Purchased Clover 2 liter fresh milk from the Shell petrol station - Spar Express store on Saturday (8 January 2022). The expiration date on the bottle of milk states 16 January 2022. The milk is spoiled on Monday (10 January 2022). I realized this when making a cup of tea for my mother. The milk, when poured into the cup of tea, was clumpy.

I would appreciate acknowledgement of this compliant from the company and an amicable solution.
Desired outcome: I would appreciate a refund
Clover
-
Full cream fresh milk
Purchased a 1lt full cream fresh milk from a local spaza shop in my area and I filled my babies bottle and made some pronutro for my other kid, after a few sips of the bottle my baby starts to throw up as we check up I realise the milk was off and curding in the bottle, this milk expiry date is the 11 - 01-2022 and we purchased on the 4-01-2022
I'm highly disappointed in the quality of clover as we have been making use of they products for years and it's the 1st incident that I'm faced with, my frustration came in as this has been given to my kid so I'm quite upset.
Kindly look into this asap
Clover
-
Clover Bliss Custard Product Issue
Purchased 2 units of Clover Bliss at Shoprite Xavier on the 27th November 2021. We opened the first box on 24th December to which the product was spoiled. The seal was intact before opening the box. The unit is being kept in a refrigerator in case inspection is required. The second unit has not been opened as we are afraid it might be the same problem. Please advise as to what we should do now? Bridget Brooks - 0732589213
Desired outcome: contact me for corrective action
Clover
-
Clover Super M Milkshake
I bought a 6 pack of Clover Super M Milkshake last week, one is green and the other one is off after just being opened.

Super M Chocolate 6 x 300ml
6001299044618
BB 05 JUL 2022 DZA5/11
PD 05-11-2021 L2 20:21

This is not the first time this has happened. Also the prices have increased to nearly a R 90.00 for a 6 pack.

I have also had various problems even trying to find the product at any shops. Costing petrol and timing driving from shop to shop.

Kind Regards
Margaret Hope
079 211 0493
Desired outcome: 4 Packs of Chocolate Milkshakes
Clover
-
2L Clover milk
I have also bought only clover milk but on the same day i have bought it, it smells a bit off.

It becomes sour when you make a cappuccino and try to froth the milk.

Can you please let us know what is going on with the milk processes?

also the 800g cheese (tussers, gouda) was definitely frozen before. I had a lot of guests and had to make excuses for the taste and appearance of the cheese. Very disgusting and throwing my money in the water.

I bought it from checkers vredendal.
Clover
-
Tropical icy
I recently bought tropica icy product at a shoprite store in paarl, date was in last week and i saw today that it expired 30/10/2021. I think its brand damaging for you as company and need to address this with all stores.

I think its unacceptable for a store to shell a product that is expired and my kids at these icy's.

My details:
Randall Hendricks
0833941228
[email protected]
Desired outcome: Need to follow your compliant process
I think its unacceptable for a store to put products on the shelves that expired and my kids ate this
I recently bought tropica icy product at a shoprite store in paarl, date was in last week and i saw today that it expired 30/10/2021. I think its brand damaging for you as company and need to address this with all stores.

My details:
Randall Hendricks
[protected]
[email protected]
Clover
-
Clover truck driver
Reg. CY 73905 nearly made an accident at 4.34 this morning (10.11.21)because he wasnt paying attention to the road, this driver must have been asleep behind the wheel, that or he does not understand the rules of the road.
I am not sure if he bullied me into the dirt on the side of the road on purpose for some or other reason or if he was just asleep but with such obvious branding on the truck its usually a good thing for the drivers to behave on the road, considering the fact that they represent clover.
Desired outcome: To attend in an Advanced drivers course
Clover
-
Long life full cream milk
Good day.

I am having trouble with the full cream long life milk. It is suddenly grainy I haven't experienced this before but it is happening for the last 4 or 5 bottles. I assumed it was a bad patch but I don't even know if you can drink it like this. As such I have thrown them out. I am not a picky eater but the texture is completely off-putting. Please advise if this is safe.
Desired outcome: Response as to health of grainy milk or removal of grainy texture from milk.
Clover
-
Sip up
Good day

I on to different occasions bought a sip up apricot flavour at the same store I always purchase this product. I buy this product at least 3 or 4 times a week (Bought 07/10/2021 & 13/10/2021)

Both have the same PD: 17/09/2021 12:22
BB: 11/11/2021 ZA 5/54
It seems there is a problem with that batch

It both as a sour taste that stings on your tongue. It was a real disappointment as it doesn't ever skip my shopping list

Does not want to allow me to up load the pics of the 2 bottles
Clover
-
Fresh cream
I bought 2 tubs on sunday at our local tearoom in eastwood ho, gullsway, gonubie east london. Both were sour. Cream is not cheap and I ruined a meal for 8 people! Do you have any idea how expensive meat is, let alone the vegetables that went in. Then its electricity etc. I am highly diusappointed.
Desired outcome: Hamper or a decent clover voucher.
Clover
-
2 L Full cream fresh milk
I have been buying Clover full cream milk for as long as I remember (i am 60 years old), and refused to drink any other milk.

For the last 5 months (aprox) the milk has tasted off. It doesn't smell off, but tastes disgusting. I have bought from different SPAR, Checkers and Pick n Pay shops. Always the same problem.

From once a loyal consumer to a now disgusted one.
Clover
-
Whipped Cream - New Nozzel
I bought whipped cream from Checkers. The packaging is new and said there is a new nozzle. The nozzle never worked and the product went bad days after it was bought. I could tell by the foul smell when I put my nose close to the opening of the newly improved and not working nozzle.

There was nothing wrong with the old nozzle. This new nozzle did not worked and messed up me and my sons plans for a fun mommy and me bake day.

I can use my Checkers purchase history/ invoice as proof of purchase, which the store can provide on request.

Very dissapointing Clover.
Desired outcome: Change the nozzle back and replace product
We are here to help
16 years' experience in successful complaint resolution
Each complaint is handled individually by highly qualified experts
Honest and unbiased reviews
Last but not least, all our services are absolutely free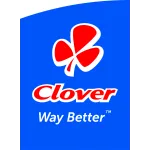 Clover contacts
Clover representatives

simoneB

Clover