Cashbuild
-
Deceptive Business principle
We made a quote for windows and the quote was R2500 and when we follow up on the delivery of the windows, we were told that the quote was done wrong and it is now R3800. payment was already done and now they are hiking the price. We feel as the school that they deceived us with a Quote that was lower to ensure that the secure a transaction , please assist in resolving the matter as when we phoned requesting the manger's number. we were put on hold and people where asking each other what the number of the manager was which was strange and they then gave us a number that went to voicemail with the Philippi branch.
Desired outcome: To receive the item paid for as per initial Quotation or else be refunded the money that we have paid.
Cashbuild
-
Bad customer services and management
Soshanguve station cashbuild manager has issues 😳 16 may 2022 want there around 12 got out around 14h05 they told us were to get off, and they won't help us its not our store, he will help us if he wants too.. And swear at us and we spend over 200k at the same store, they tired of seeing us now.. Ai one day we customers will beat them inside the shop🤮🤮🤮🤮🤮never gone buy stuff again and I will recommend other stores as we not important after we buy.. Cashbuild it's a no no no stop I won't lie the worst ever bad service in my life and the way am upset, I now have an issue with the manager he can't talk to me like am his child...
Desired outcome: Change the stuff manager he thinks it's his shop the way he treat all
Cashbuild
-
Product and Service
I purchased a door on 2 April 2022 at Cash Build Dawn Park. When I got home my dad told me the door has a chip we should return it. We returned the door on 3 April 2022 it was raining so they said we should bring it back cause it was rained on (by the way it was drizzling that day). We went back only for them to tell my dad we had used the door. There were hingers installed on the door. We only discovered this in the store. Meaning they gave us a user door. They refused to refund my dad so I went to hey the refund explained to the manger who called his boss and he said we should be refunded. I got the refund only for the manger to give me a comment that he sees what we doing. He implied that we are lying. Very bad service from them I'm so disappointed by the service and attitude they give people. VERY BAD.
Cashbuild
-
Poor service and rudeness by a cashier
I went to cashbuild Ganyes in the North west where I wanted to load my cashbuild card. I received a very bad and rude service from a cashier Annalise Talakasi. She is soo rude and has no good communication skills nor listening skills. I asked for the manager and Mr Tumi (Popo) came and never assisted the situation , it was later alleged that The manager and the cashier in question are in a relationship as fiancé.

If cashbuild Ganyesa keeps treating customers like this , they will soon loose customers.
Cashbuild
-
Duplicate transaction
On 01/03/2022 I went to Cash Build in ThornTree Soshanguve to purchase paint of the value of R2259.85 using my Woolwoths credit card, the transaction was duplicated and i was told that the funds will be reversed. i gave the transaction a couple of days to ensure that cash build bank their receipts for those transactions to appear on my bank statement and also to confirm that i get refunded automatically. As soon as i realised that the transaction still appears as duplicate on my statement, i took my statement to Cash Build Thorntree for refund. I was informed by the lady called Tsholofelo that she will give me a call yesterday (07/03/2022) which she did not, i took it upon myself to go in the store today (08/03/2022) where i waited 2hours and 30 minutes only to be told that their accountant told them that they have refunded all their clients without any proof. i need that money urgently to push my business. Not even their manager bothered to come to the front to explain and show remorse of the situation.
Desired outcome: Immediate refund
Cashbuild
-
Double deduction from my account
On 14 February 2022 I bought a geyser from Cashbuild in Witbank. It was for R3700.

Cashbuild took the money off my account double. They try to tell me that its a mistake with ABSA. I was at Absa and they told me it Cahbuild.

Its now a week later and still my money is not back in my account. Cashbuild is sitting with my money in their bank account. a whole week and the issue is not resolved. Cahbuild head office accountant told me they waiting for ABSA.

This is really bad that after a week issue not sorted and Im still out of my money.

Its like going up against a wall as no one can sort this out
Cashbuild
-
Service
Good morning

On the 10/12/2021 I went to Cash Build in Mohlakeng to buy 9 heavy duty door frames. When I get there I ask for assistance so that I can buy right products and finally one of the sales person who helped me told me that all door frames are the same there is no inside frame and outside frames. I purchased all 9 door frames and I get to they told they are wrong. Now I am struggling to get my refund they told me to do any affidavit if I want my refund, but they took back their door frames.

Please help me with the way forward
Desired outcome: I want my cash back
Cashbuild
-
Forgotten Delivery
I placed an order Order: WEB-8179 Placed on 10/11/2021.
Called to query delivery on the 12th only to be rudely received by the online person who despite me asking insisted that he need not take my order number or details because delivery would definitely take place the following day.
Upon going to the Ontdekkers branch in person on 15th to find out what the delay was we find out that yet again the delivery had been forgotten. This is now unacceptable as the order had been placed in lieu of the water disruption and the rain that took place over the weekend was missed(tank could have been filled a bit).
I would like to know how this will be rectified as it's become a habit of Cashbuild Ontdekkers and it's now unacceptable!
Cashbuild
-
Point of purchase machine at cash build mahwelereng
On the 20 october 2021 I bought goods to the amount of r299.85, I paid with my atm card, two days later when checking my bank statement I discover that the amount paid to cash build it is r1037.39, I went back to inform them of the wrong amount been debited, I meet a very professional lady her name is sarah she requested my bank statement to check the validity of my complain and inform me that she will sent my complain to the correct dept of which she did and kept me informed of the progress

Until I got feetback that I must check with my bank, what should I check because the bank statement shows that the wrong amount went off my account to cash build, my bank statement shows that my account was debited by cash build, cash build need to fix the mass from you side and credit my account with the different,
Desired outcome: CREDIT MY ACCOUNT WITH THE DIFFERENT ,CHECK WITH YOU MERCHANT DEPT
Cashbuild
-
Bad service
On 22nd august 2021 I bought concrete tapered hip, double roman red concrete roof tile, ridge and bricks pavers amount to r42197.55 which I haven't received even today.
Everyday I call the store all I get is excuses. If I don't receive this by tuesday my you please give me my money back.

Lordwick malapane
0722294914/0768754486
Cashbuild
-
Competition voucher that I won
On June 2021 I won a competition from Cashbuild Facebook page they said I must send my details I did, 3weeks still nothing I asked them they said there's a delay due to covid so waited up until now I have not received my voucher that I won from Cashbuild Facebook page am not happy because I really needed that voucher that they said I won for renovation.. hopefully I will get help here as I have been ignored on Facebook page and on email I even attached the pictures
Cashbuild
-
Complaining about the abuse and the inhumane treatment and intimidation by store manager. How he trearts us as staff
My name is AnzoDean Theron, I work as a G. A AT cashbuild Southgate.
The Abuse and bad treatment and inhumane treatment and intimidate the staff. Making us work like slaves and throwing his power around and creating his own rules.. The staff is are even afraid to speak up against the store manager, he prays on the weak and the knows that the staff doesn't know thr rights. Threatening staff and calling us names. He ones called me a NAFI. and even went on further and explained that it means NO AMBITION AND FUCK ALL IN LIFE. He also does contructiv dismissals. And abuses anyone who tries to stand up against him. The staff is afraid to even talk. Or do anything about it. I've been enduring this abuse from our store manager for two years. I'm speaking on behalf of the rest of the staff. We need help from directors or MIMI MASALA TO CALL US ALL FOR A MEETING WITHOUT THE STORE MANAGER PRESENT.
Desired outcome: We need our store manager to be brought to order in a hearing or we need him to be replaced. We are suffering
This review was chosen algorithmically as the most valued customer feedback.
Dear sir/madam I trust you are well, I'm very disappointed, ashamed and angry 😡 how you people failed me, the worst part I have been calling head office to get assistance From Vanessa she kept her empty promises for the past 2 days. Let me story short Im having VIC account with Cashbuild Protea Glen, since the store has been looted for the past 4 weeks I...
Read full review of Cashbuild
Cashbuild
-
Service
Good day

I do need to bring this under your attention, when I visit the store in Powerville Vereeniging this morning to buy Pine (wood) . I had to take the stock myself from the shelves, and load on the trolley - the staff is hiding behind the shelves, and not willing to assist .
(I am a pensioner and surely need help from the staff)

This is very poor service from such a great store!

When paying I mention this to the manager, he only said sorry.

I am a regular customer at your store, but when I receive this service, I will surely went to someone else to assist me.

Receipt nr CS2810364949
Cahier 0158488
Workstation CBS281P001
Date 2021/08/01

Thank you
Cas Meades
Desired outcome: Did explain in complaint
Cashbuild
-
Geyzer
Hi there i'm very disappointed by your response to my problem Cashbuild sold me a geyzer without warranty written any where told by mouth warranty is 5 years but service provider says warranty is 3 years there's no proof where warranty reflect(not on proof of payment no on the geyzer )Cashbuild blames service provider provider blames Cashbuild i'm requesting your helping hand. Regards Mr Mohane
Desired outcome: We need geyzer to be replaced
Cashbuild
-
Maxi bricks
I signed up for a Cashbuild account at Dobson Ville Cashbuild in Soweto and I was assisted nicely by Daphne and my account was approved .I requested for 9000 maxi bricks and 100 bags of Cement .1.5 Maxi Bricks were delivered yesterday and 80 bags of Cement and I am not happy with the quality of bricks because they do not look the same as the bricks I saw at cash build .Bricks seem wet, Bricks are breaking on they own
Desired outcome: I want the bricks I signed up for ,considering that I will be paying almost R2000 a month for 3 years
Cashbuild
-
Service complaint
We ordered material at cashbuild vosloorus (gold sport area), they told us that they will have to deliver immediately because of their suppliers.
3 weeks latter they haven't delivered roof tiles, we went again today - the service was so poor, we waited long to be assisted and when we got assisted by the gay named Tumelo, he gave us such an attitude as if we were not customers and told us that he can not promise our delivery today - there are people that came before us, same delivery that we waited for for 3 weeks.

Walking the floor for assistance there was no one to assist with prices and references.

I will never recommend this cashbuild to anyone
This review was chosen algorithmically as the most valued customer feedback.
Lebo in Diepsloot Cashbuild assisted me over the phone in getting the qoute and I have indicated to him that the deal was urgent and needed the stock right away & will need to make an EFT payment cause couldn't make it to the store. He then said to me that the payment will take around 2 working days once it reflects on his side he will prepare the...
Read full review of Cashbuild
Cashbuild
-
Racist staff
Today I visited the cashbuild in lenasia south to get some building supplies the only person available to assist did assist me but was extremely racist did not provide me with options even before I was finished doing the buying I needed to he handed my stuff over to the cashier and I had to wait for someone else to assist as he refused to help
Cashbuild
-
Mams mall
I went to mams mall got excellent service from a gentleman name Lucky. He explained so that I understand and helped me get what I need.

The cashier that assisted was so unfriendly. She didn't have to say much but the tone that she spoke to me about was unpleasant. Please give her proper training and teach her how to treat customers.

My receipt number is PAS4100008217
Cashier number 0172953
We are here to help
16 years' experience in successful complaint resolution
Each complaint is handled individually by highly qualified experts
Honest and unbiased reviews
Last but not least, all our services are absolutely free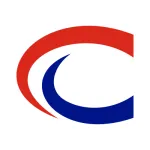 Cashbuild contacts