Chowking
-
Product
Bumili ako chaofan sa chowking Rob. Palapala July [protected]@0640 pm, nkauwi ako 0750 pm paguwi ko agad nming kakainin ung chaofan. Tpos sbi ng asawa ko pgsalin sa plato prang panid dhil mlgkit at pawis dhil pag nabili ako chaofan pagsinalin s Plato buhaghag. Sabi ko Hindi naman tpos binuklat nmin at may laway na dikit n ung kanin kya dna kinain. Kya ayun pkain nlng sa aso.
Chowking
-
Food
There are blue stuff together with the food. This could be poison or plastic! We only saw it when we were almost finished eating since the stuff were stuck to the cardboard box!

This is a serious health concern! Worst part is, the food was delivered by grab food!

What if there are other people who has been given the same stuff!

Please do something about this.
Chowking
-
Asking for water
I just wasn't to complain Antoneth she is a cashier in Chowking Mall Of Asia
I was eating and ask her for a water to drink. But she did not even respond she just look at me like she's angry . That's not a good attitude towards customers . I will understand her if she assist many customers but she did not I'm the only one who's in front of her. She is just walking around and did not gave me any water so I ask water to her co league instead.
Desired outcome: Hope she will not do that attitude again
This review was chosen algorithmically as the most valued customer feedback.
I order 1 pork chao with chicken and 1 porkchao with dumplings in chowking rob gentri. Yun lang order ko pero grabe antagal ng service, sana man lang nagbigay ng promise time kung meron. Then nung number ko na yung tinawag akala ko ready na, sabi ko sa isip ko sa wakas makakauwi na tas sobrang disappointed ko kase pagdating ko don para kunin. Walang...
Read full review of Chowking
Chowking
-
Cashier / service crew
Hello I am complaining how the cashier cater his Customers. His name is Jewri located in Level 3 Ayala Center, Cebu City. I don't if he is willing to work or not. It seems he is very rude and doesn't want to work. I know how does it feel working in Fast-food Industry because I've been working the same jobs before. So far, we don't tolerate this kind of attitude in our company. I hope Chowking managers or the Restaurant Manager will able to 1 on 1 talk to him. This was happened on 7/15/2021 at 14:54. Please advise this crew.
Chowking
-
Wonton mami noodles
I bought this meal for lunch and midway while I was consuming it, I found a green worm in my food. This is the first time it has happened and I hope that this issue can be resolved quickly. Imagine if I ate that and it went straight to my organs? Who would pay for my health? Just a small meal, but I suggest that the workers should be able to serve it properly and with hygiene. We are your customers.
Chowking
-
Cashier
Hi, I kinda get offended with the cashier here at Chowking Robinson's Imus. My boyfriend already ordered and showed his vaccination card so he got a discount. Suddenly, I decided to have an additional order (ofcourse, I also have a vaccination card, under my name) she kinda got pissed when I asked her why I din't get my discount. She murmured "ten pesos lang naman" So I told her, "Ano yun miss?"

Ten pesos is just a small amount, but what pissed me off is the attitude of the cashier.

Ps. They are doing tiktok while working
Chowking
-
Missing item in lauriat
Date: July 13, 2021
Time: 7:28pm
Branch: Chowking EP Housing Taguig
Order (thru GrabFood):
1 Fish Fillet Lauriat
1 Pork Dumpling
1 Egg rice
Complaint:
Buchi was missing from the Lauriat.
I don't want to get the missing buchi delivered its such a small item. I just want to emphasize to the crew to be more diligent next time in making sure the order is complete. I order from this branch often at night. I don't want a repeat of this incident.
Desired outcome: Crew to be more diligent in making sure order is complete before shipping out.
Chowking
-
Poor service
I ordered yesterday at chowking fishermall malabon, im so disapointed sa service nila sobrang tagal almost 20 mins na akong naghintay, then tinawag ako. Grabe wrong product pa ang sinerve sakin. After 10 mins tinawag ulit ako at iseserve sakin ulit yung wrong product twice?

Paki ayos naman po ang service almost 40 mins bago ko nakain ang order ko. : (
Chowking
-
Sweet & sour fish lauriat
I just ordered today july 4, 2021 via grab in your branch located at Chowking City Mall Pavia Iloilo. I was very very very disappointed with the taste of the fish! It tastes like expired! I called the chowking city mall pavia regarding this matter but she insisted that the fiah is new. So how come it taste like this?! As a valued customer of yours, this is not the exact taste of your sweet & sour fish! I hope you can advised all your branches here in philippines to check once in a while your food safety to avoid food poisining with you customers! Hoping for your fast response with this concern!
Chowking
-
Milk tea disaster
Goodday,

Goodday, I would like to complaint about the milk tea in chowking sta, rita pampanga highway. I order a meal and also a milk tea last monday june 28 around 1-3pm. They gave me a milk tea with a full of ice, I spoke to manager regarding to tea I explain it's full, full of ice he told me that there's standard size for the milktea and I fully understands but if you can see the tea that they give is a full of [censored] ice!. I thought your priority is a customer satisfaction! But im not totally satisfied!.. The manager he's not attentive, proactive to the customer... I was totally disappointed to your store!..👎👎👎
Desired outcome: milt tea in chowking is DISSASTER!!!
Chowking
-
Siopao sauce
Siopao bola bola ang isa sa order namin, we understand na ang asado ay no need na ng sauce pero bakit naman hot sauce ang ibibigay nyong sauce? Bago na? Hindi kami na orient! Maliit na bagay lang ito "true! Pero the point is kaya nga kami nag online transact kasi may trust kami! Then now ganito ang mangyayare! Lutang ba ang kitchen or nag aassemble o si counter!
This review was chosen algorithmically as the most valued customer feedback.
Goodmorning this is Lj Lising nagdrivethru kami kanina kulang po ng Chicken Lauriat at choco pao yun order namin. Wala din kaming receipt na natanggap from window 1 please pakinotice
Read full review of Chowking
Chowking
-
Chowking walter trece crew
crew are very rude, they keep you waiting for almost 1 hour from 11:42am-12:42pm without giving a folluw up. my mother cannot wait for more since she notices that other customer already got their orders she ordered first than them. my mother is hungry that time she was given a 20 mins promise time but it took almost an hour without a follow up... when the crew gave the order he just left it on the claiming table without even saying sorry.. she was about to complain but the crew left and they did not listen to my mother when she is about to say something..i understand that they are busy but why did they do that ..why did they treat my mother like that as if she is not a customer..when my mothers went home her blood pressure went up and she was attacked by asthma. i hope you will take action in this matter...we reach you first before posting on socmed since we are professional..hope that you are professional too
Desired outcome: they should apologize to my mother
Chowking
-
I am complaining product,
Goodmorning Chowking Gil Fernando Marikina City,
Around 11pm June 30, 2021 wednesday
Nagdrivethru kami ng boyfriend ko, Yung receipt ng order ko wala and also hindi rin complete yun order namin. Kulang ng Fried chicken lauriat at ala carte na Pork Chao fan with steam siomai. 1k yun pera na binigay namin sa window 1, dahil tig 3 orders yan lahat. Nagulat kami pagdating sa bahay kulang ang Binigay samin ng taga serve nyo. Pleaseee paki notice naman ito. Lalo na sa mga crew nyo everytime na lang super bagal ng service nyo
Chowking
-
Chick n sauce
I always order chic n sauce with updgraded rice. But for the nth time, di nanaman naupgrade order ko. Ilang beses ng ganito. And everytime na magorder rin ako ng Asado Siopao, palaging walang asado saaauce. :(
Chowking
-
Wonton soup
The wonton they serve has insect legs in it, if I'm not mistaken its a leg of a cockroach, this store needs to do General Pest Control.
Then the crew just told me that it come from the things they use, are ther immune to this kind of complain? I didn't took a picture of it but you can ask the crew on duty about it he even called the attention of the manager but he didn't showed up.
Chowking
-
Product
Bumili ako ng pearl milktea large size for take out mga around 9:27pm (June 21, 2021) sa chowking edsa central branch. I requested less ice pero ang laki ng nabawas sa drink. Then pag inom ko nung drink, sobrang tigas ng pearls. First time ko bumili sa branch nila and I'm very dissapointed. Compare sa ibang branch, ngayon lang ako naka encounter ng ganyan.
Chowking
-
Cashier service
Ive order 1 pcs chicken with wonton soup and large coke.. But she punsh 1pcs chicken large cook only.. Then I ask her. Why is it there is no wonton soup.. The cashier is not in focus. She punch ala cart wonton soup instead of 1pcs chicken with wonton soup...

And one thing she gave me #36 butthe number in receipt is #22

Date : june 21, 2021 10:31 am
Address: chowking marymart center iloilo city
Company: summerlin center food corp.
Pos #: 5
Or#: [protected]
Cashier name: rem
Desired outcome: need feedback on this
We are here to help
16 years' experience in successful complaint resolution
Each complaint is handled individually by highly qualified experts
Honest and unbiased reviews
Last but not least, all our services are absolutely free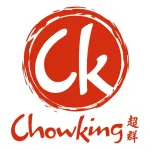 Chowking contacts