Choice Home Warranty complaints
1059
This review was chosen algorithmically as the most valued customer feedback.
I was a new homeowner and recently hospitalized. I got a call from a very polite young gentleman talking about Home Owners Insurance. I listened to him, questioned him on coverage and even took out additional coverage to cover pool and spa. I had 6 claims on my Air conditioning. After the first AC call it was determined by CHOICE they were not able to...
Read full review of Choice Home Warranty
This review was chosen algorithmically as the most valued customer feedback.
Water Heater has always been in working order since installation in 2008. It entered the policy in proper condition, after the 30-day period. There was NO leak when Choice Home Warranty service began. It's normal wear and tear. Issue started May 13, 2022. Claim for repair or replacement was rejected.
Read full review of Choice Home Warranty
This review was chosen algorithmically as the most valued customer feedback.
Bought a 5-year CHW in 2019 - moved to newly built house in next county in 2020 - advised Choice of my new address and phone number. A/C unit stopped working 5/16/2022 - called CHW - their recording found my account by my new phone number - but still had the old address, it had not been updated, despite my having advised them when I moved. After 4...
Read full review of Choice Home Warranty
Choice Home Warranty
-
Water heater
Worst warranty company ever. Run away from them. Won't honor high dollar item repairs. This the second time they are trying to get out of repairs. And in each case there was issues with the tech they sent out, when it's in your favor. Supposedly the tech didn't submit claim correctly, yet I called the tech back and I'm given a different story how Choice drag their feet to prolong agony in hopes the client gives in to fixing it themselves. Watch out this is a dishonest company. I been without hot water for nearly 7 days because they needed tech to resubmit pictures, which he clearly said he sent showing a pan full of water indicating a broken unit. How petty sad part is I'm a retired military vet. Sad but true. Evertime I call and ask for manager, I'm placed on hold and mysteriously the phone hangs up, also I'm always conversing with a person with foreign accent and other agents in the background. What a scam. Place call on 10 May 2022 and today May 16th. Wow! Can't shower, wash dishes, or clothes.
Desired outcome: Non waiting for action/ repair
This review was chosen algorithmically as the most valued customer feedback.
I wish to cancel this policy it does not fit my needs I have no use for your service drop me immediately don't need nothing else but cancelation of the service. Thank you William C Jenkins
Read full review of Choice Home Warranty
Choice Home Warranty
-
A/C Repair
On Monday, May 9, 2022, we submitted a service request to have A/C repaired. The A/C technician was available the next day. He explained the problem and that it was fixable and reported this to the company. They denied the claim because they said there was dirt in the fan and motor because 1) we didn't have a filter or 2) the filter was dirty, causing the fan to break. They also said the motor was seized, but it wasn't. Our claim was denied via email late in the evening. All of this happened on Tuesday.

On Wednesday, I initiated the appeal process described in the email to get someone to look at the claim again. We were assigned a Case Manager, provided a phone number and a link to a webpage to schedule an appointment with the Case Manager. I could also call the Case Manager (which I did) and leave a message. No one returned my call. I called Customer Service to find out if there was an update to my service request. No update. I repeated all of these steps again on Thursday. Still no change.

When I indicated I wanted to cancel the contract, I was transferred to a mitigation specialist. His tone and approach felt like he was bullying me into retaining the contract. After 45 minutes of listening to him tell me I was making an emotional decision, he finally cancelled my contract and hurriedly told me the reimbursement details in 20 seconds. I had him repeat the details slower for my benefit. Why was he angry that I was canceling the contract?!?!

We paid for the repair and chose a different Home Warranty Company. We will never recommend or use Choice Home Warranty again.
Desired outcome: At this point, we would like to be refunded the prorated amount of the remainder of our 6-year contract.
Choice Home Warranty
-
Choice Home Warranty
In March 2022, I filed a claim for a leaking water heater with Choice Home Warranty. Within hours, ON THEIR WEBSITE, the name of one contractor to

do the repair showed up. Only One! I explained the leaking issue and sent pictures to the replying contractor. The contractor gave me a quote and that they could be at my residence the next day. However, they told me that Choice was a very slow payer for contractors and they requested that I pay upfront. I called Choice and the agent that I spoke to told me that I had to go with them or no one since they were the only contractors that replied in a timely manner for my water issue. I paid the fee and the water heater was installed. Now Choice is telling me that they will reimburse me a partial amount (their Good Will) as I wasn't supposed to pay. On my call, I asked what alternative did I have? A wet and moldy laundry room if the heater burst? Why list a contractor on your site that a customer would think you stand behind? I am now out $850.
Desired outcome: The remainder of my fee. $1580 - $700 (Choice's Good Will fee back to me) =$850.
A Resolution Agent named Jose, repeatedly told me only that "You shouldn't have done that."
This review was chosen algorithmically as the most valued customer feedback.
I have had contracted with multiple home warranty companies over the last 35 years and choice home warranty is by far the absolute worst one we have contracted with. They rarely have somebody available and when they do the issue is either not covered, nor fixed properly. We own rental property and need to have a home warranty company that we can count on...
Read full review of Choice Home Warranty
Choice Home Warranty
-
A/C repair
I filed my first claim for a/c service during the summer of 2020 - the technician stated the unit need to be replaced and sent photos to the company. I received a notification that the necessary repairs would be made but I would be required to pay at least $1400 out of pocket and possibly more. I was on a fixed income and could not afford this sudden expense. I complained to the resolutions department to no avail, so I let the contract lapse. I was contacted repeatedly to renew my contract. I finally spoke with a representative in January of 2021 who assured me that there were new policies in place and that my claim would be covered 100%, so I agreed to a new contract. I was advised to wait until the weather was warmer to re-file the claim and did so in May 2021. While the previous year's approved claim stated the unit was to be replaced, the new technician stated the problem was electrical so I filed a claim for that and the circuit breaker was changed by another technician. When the problem was not corrected, another technician was sent to re-evaluate the unit. After dismantling the unit, he also stated to me that it needed to be replaced and submitted his report for approval. The claim was was then declined for "pre-existing conditions" and also because the photos sent this time showed vegetation growth on the unit, which the company deemed was the cause of the breakdown of the unit. After expediting my complaint this time, I was told I had no recourse. I let the contract lapse again.
Desired outcome: I would like the company to replace the unit as they agreed to do so when I paid for the new contract.
Choice Home Warranty
-
I put in a claim in april 2022
Put a claim om an applanice april 2022 contactor came out order parts then canceled the next appt because the parts cant not be found its been 6 weeks and the claim has not been taken care of! 6 week need refridertor! Can not get anywhere with calling the office. Want it taken car of right now!

What it is that you people dont understand about needing a refridgetor! You need to repect your customers and take care of the problem
Desired outcome: replace the refridertor
Choice Home Warranty
-
dishwasher
submitted a claim concerning my dishwasher not working 4/5/22. A technician came and said he had to order parts. Your company scheduled an appointment for technician to come back. By the end of the day, I called and he said parts haven't come in yet. Now, technician will not answer calls. His mailbox is full. You have said for 3 weeks now that a supervisor would call back. And no one will call back or resolve this matter. I will go to small claims court as it only costs 60.00 to file. Also we are senior citizens and this is fraud against a senior which is a very serious claim. Please have someone with authority call me back ASAP.

[protected]. Looking at 938 complaints against your company, it is apparent that you do not care.
Desired outcome: Either someone fixes it or I get a new dishwasher promtly.
Choice Home Warranty
-
choice home warranty rarely approves relatively big repairs
I paid up front for a 6 year "total" plan, thought I got a good deal back in April 2019. I couldn't be more wrong after 3 years. The exclusion list is long and wide, few issues are due to normal wear and tear and are covered. If you're considering home warranty, definitely do NOT use Choice Home Warranty.

Before I switched to Choice Home Warranty, I had no issues to have compressor replaced by another home warranty company (the price kept going up fast so I switched company) or had my water heater replaced.

Also, if you decide to cancel after the 1st 30 days, you need to pay ALL repair cost you incurred, plus premium and transaction fee for cancellation.
Desired outcome: already cancelled my policy and decided not to use Choice Home Warranty again
This review was chosen algorithmically as the most valued customer feedback.
Placed a claim for my Home Warranty to Choice for an inoperative A/C unit. Technician came out four days later an informed me it was a thermostat wire that needed to be replaced. The wire would need to be run from the condenser to the unit in the attic. Choice immediately denied my claim stating that the cause was not normal wear and tear. I have been in my...
Read full review of Choice Home Warranty
This review was chosen algorithmically as the most valued customer feedback.
My contract ends 7/9/23. Account [protected] I put in a service call on 4/15/22 to repair my broken toilet and leaking toilet. A technician came on 4/25/22 around 2:45pm. I had not received an approval so I called 4/27/22 to find out why and they say he no longer works here. Nevertheless; someone should have call me and explained they were assigning another...
Read full review of Choice Home Warranty
Choice Home Warranty
-
dishwasher
I have an 8-year-old Kitchenaid dishwasher cost around $1200 --service tech came out and needs a new motherboard --next thing I get an email from Choice Home Warranty saying congratulations were going to replace your dishwasher and we will send you a lowes gift card to cover the cost -- i opened it up and i saw their replacement amount --$246-- i could not even replace the door for that amount ---now a case manager has been assigned and she won't take calls or return emails and you are forced to make an appointment for a phone call --(may 9th) This is the way the company operates hoping you will get frustrated enough to just accept their lousy offer
Desired outcome: either repair or replace with a reasonable offer considering the unit is 8 years old
Choice Home Warranty
-
Sales
Contract #[protected]

The salesman who renewed my warranty should be disciplined, retrained, or fired.

On his call, he rudely kept pitching alternate plans. I've been a customer for a year not, and have never used the service. So, I really don't know the quality of Choice Customer Service, why would I pay for 3 years. He finally just hung up on me, when I said I only wanted one year. No thank you, or other acknowledgement of the order.

At that point, I didn't know if the sale even went through. I had to check my credit card to see how much, or, if I was even charged. I was charged for one year.

Bottom line, your sales approach is highly irritating, and the salesman was extremely rude.

Steve Bougon
Desired outcome: Internal review.
Choice Home Warranty
-
I'm complaining about none payment as a vendor for service rendered
I was a service provider for Choice Home Warranty and I went to service calls for this company at my expenses I provided parts and labor along with using gas to travel to the customers locations for six months or more and never received payment for not one service call. I called the accounting department and they told me that it was being paid but I never received payment for my service. I preformed over 20 service calls still no payment for service
Desired outcome: I would like to be paid for my service.
Choice Home Warranty
-
Choice Home Warranty Vendor Non Payment
We are a service provider for Choice Home Warranty company . Since January 2022 till March 2022 we have over 62 jobs/invoices that are unpaid or partially paid, plus a number of invoices they deliberately deleted from their system completely . Choice Home Warranty authorized to complete repair for a certain amount, gave authorization codes to proceed , we would go and complete repair / install parts in customer's residence , and then weeks after job is completed and we are awaiting on the payment as per amount they initially authorized , they would "adjust" amount without notifying , or sometimes completely remove invoice from their portal as if it never existed ( when repair was completed weeks prior); deduct some made up deductions (f.i $65 for being late to customer , which was never part of contract ) ; or simply state on their portal "repair unsuccessful" and mark it $0 weeks after job was completed . Without any proof - they just state that not to pay . They adjust every single invoice and refuse to honor their own prior authorized amounts. Extent of such adjusting is one of the invoices got adjusted to $5 from $360 and they only paid $5 .

As of April 1 , 2022 they put our account on hold for 180 days and said no payments would be released . Advised to get back after 180 days wait is over and then ask for payment . Their payment terms are 30-45 business days . But they state our account was disabled for "poor performance" and 180 days wait isn't negotiable . When they kept sending us to about 70 of their clients our performance was not poor and was perfectly acceptable. But once we started complaining and asking for full payments on the invoices , Choice came up with "poor performance and stats " excuse! They keep transferring from department to department , each agent says different story , but in the end nothing gets resolved. One of them said he was a manager and assured once they receive updated license and insurance they would remove the hold . Turned out to be a lie , same agent two days after said payment won't be released ! At this point they said we have to wait 180 days and then ask for payment again.

We reached back to customers and told them Choice didn't pay invoices and they would have to pay instead or liens will be put on their houses . Customers would reach out to Choice and choice would tell them not to pay us and Choice would take care of balances and while they are lying to customers and assuring them they will take care of the issue , they are simultaneously putting our account on hold and freezing all payments due for 180 days ! Fraud and dishonesty.

CHW owes us over $19000 as per their authorized amounts . Their authorizations mean nothing . Once service call is completed and part is installed in customers' residences, they wait several weeks and then slash previously authorized amount in more than half or just mark it "unsuccessful" and turn your invoice into $0 .
Desired outcome: Get money due as per every single invoice they authorized us to complete service and repair for !
This review was chosen algorithmically as the most valued customer feedback.
I was sold a Choice home warranty which covered 4 years of service, from 2020 to 2024. Since starting this contract, I have made 3 claims, all plumbing related, and all claims denied. In the first case, the plumber came in, tore up my drywall, found that it was a leak in the tub, and the claim was denied, and my drywall was NOT repaired. the second time...
Read full review of Choice Home Warranty
Choice Home Warranty
-
washer with Choice Warranty
4/19/2022, 11:05 am

I made a claim about my front load washer few weeks ago and after 3 weeks of waiting the claim person stated that she is offering me a whole sale value to replace my broken washer because no parts for this washer. She was not very nice and arrogant, and acted smart by reading me what is in the contract which In the contract it states less than retail not whole sale. With inflation as high now it is very expensive to buy a washer with the price they offered.
Desired outcome: They should increase their offer to consider the inflation and today prices.
We are here to help
16 years' experience in successful complaint resolution
Each complaint is handled individually by highly qualified experts
Honest and unbiased reviews
Last but not least, all our services are absolutely free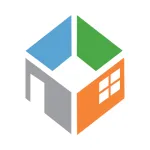 Choice Home Warranty contacts