Humana
-
Assistiance with billing
I had contacted humana on 05/18/2022 at approximately 12:05pm, i had sopke with a lady by the name of (olya). I had advised her that the billing that was sent to me by humana statade that i had owed $94,97. I had further advised her that this billing was for my primary doctor and that under my plan i do not have to pay for a co payment, or conisurance do to my primary doctor being in network. She agreed with me and stated that i would have to be placed on hold so that she coiuld contact the billing department of make arrangements for this issue to be handled and i would not have to pay for this. I have been on hold now as i write this complaint, it is now 1 hour and 39 mins, and this woman had come back on line twice to say ( i am sorry but i am still attempting to resolve the issuer quickly and then place me back on hold. This is in my opion a no brainer. Doctor in network, delete the chargers humana's mistake. I have to hang up now because i can not wait any longer theres other issues i have here at home i hae to take care of. What a teribble way to run a cooperation. Wish i had know this before i signed up. But as alwayse when they want you business they make it sound like its the best. Guess what just now at 1:44pm your employee (olya) had now hung up on me with out sayin g anything what a joke.
Desired outcome: I WISH SOMEONE WOULD CONTACT ME IN REFERENCE TO MY ISSUE.
Humana
-
Medicare program
I have had Humana since Jan. 01,2022. Humana is worthless. I have no Doctor. Dentist or vision care. I have no services at all.They refuse to cover anything. Their customer service is rude and disrespectful even their supervisors. They lie about everything, they promise to send I formation but never do. Every service has a co pay or limit to the service. Stay away from Humana !
Desired outcome: Find another provider for next year !
This review was chosen algorithmically as the most valued customer feedback.
For the past 3 years I have had to fight to get this billing issue resolved. My coverage includes an annual "diabetic eye exam" with no co-pay. Each year when I have made an appointment for this exam I have stated the reason for my visit and each time but the provider has still said that I owe a $40 co-pay, which is wrong. The problem I believe is that the...
Read full review
Humana
-
dental information
I'm on hold after two phone calls. I asked for a manager.

Neither associate could answer a simple question, They just kept reading the prompts on the computer. They have no command of Engish, or active listenings skills. Still on hold for the associate to fill out a form for a manager.

30 minutes and going.

I feel like I'm doing business with a 5 year-old .
Desired outcome: Tattiana is obnoxious, and emotional, and very unprofessional.No managers available? on hold going towards 40 minutes.I need a call from someone who knows insurance, and dentistry.A manager.
Humana
-
Explination of Benefits
Horrid explanation of benefits.

I use an Omni Pod it should be billed as durable medical equipment. Under Medicare, it is billed as a prescription increasing my cost and causing me to enter the donut hole much earlier than expected. This occurred rather quickly and I had contacted the Durable Medical Company that Humana has a contract with and received multiple e-mails

stating I did not need to contact them they were working on it. I also received an increase in the cost of Trilucity which I had to discontinue as well as the supplies for my Dexcom sensor. I am no longer going to be with Humana as I cannot afford their cost. They to me are not protecting their diabetics. In order for me to remain enrolled I would have to return to insulin injections and now being in the donut hole I could not even afford the insulin. A tragic way to run a company.
Desired outcome: Correct your poor business practices.
Humana
-
False advertising
Humana cares about your health which is a lie, I was due to go to the Hospital for surgery on my left leg the arteries were clogged, I also have glaucoma and on special eye drops to relieve the pressure, two days before I could get the drops refilled I would have been in the Hospital, my pharmacy tec tried to get the drops two days early Humana refused and told the tec they don't refill early.
Humana
-
Humana Transportation Service in GA
I scheduled a pickup and return service with Humana Transportation for my 80 year old dad on 4/13/22. The pickup was fine, but when my dad finished his appointment, no one showed up. He waited for 2 hours, no text, no email. I called 5 times to make sure there is a ride coming, but nothing. The dispatch kept saying they were trying. And 2 hours later, when I called again they finally said there was no driver.

I scheduled another pickup for my dad on 4/22. When the drive failed to show up during the pickup window, I called again. They said there was no driver and the service was cancelled. No one care to call or text to let me know the situation. This is the worse service I have ever seen. This transportation is for medical needs. If we miss the appointment, it'll take us at least weeks to be rescheduled again. And this is for senior who can't drive by themselves. I am really disappointed by Humana. If you not able to provide quality service, please don't include this service. Don't provide a false hope for the seniors Shame on you!
Desired outcome: Please fix the transportation service!!!
Humana
-
Humana Billing Department
Humana Billing Department claims I did not pay my Feb. and March bills. I pay them electronically through my bank. Chase bank printed all the documentation that they were sent and received and cashed by Humana. Chase also sent a copy of where they are being sent to. I received a reference number from Humana which they closed and said everything was taken care of.

I called and nothing was done! They still claim I owe them for Feb. and March.

I've spent many hours on the phone with them. I would estimate between 3 to 4 hours. Each time I get a different person who is working from home and I have to go over the whole story. The very last person I spoke with was from Billing . She said her name was Rene. She could not figure out where the money was placed. The Chase banker contacted Chases Online Dispute Department and said someone at Humana definitely cashed both checks. I keep getting letters that I am 2 months behind. If they don't know what they did with the money how is that my fault. Its been proven they cashed them. I did receive a call that they received my April payment which was sent by Chase to the same address so the process is correct.
Desired outcome: Correct my account! I should be up to date from Jan. through April. If they don't know what they did with the money, they can still look for it on their own time.
Humana
-
Medications sending to me
Every few days I get a letter saying Humana is unable to fill a prescription as my provider has not gotten back to you. The letter says you were unable to reach them or me. That is a lie. No one has tried to reach me. I am always home. ALWAYS. The letter DOES NOT state the medication they are able to fill. I am suppose to reach out to my provider and ask them to refill this prescription. How am I supposed to do this when I don't know the medication? Then I have to call you to ask which medication they are talking about only to be told has been taken care of. This is ridiculous. I take many medications and have no idea which one they were talking about. I am about fed up with Humana!
Desired outcome: Fix this problem and put the name of the medication in the letter!!!!!!
Humana
-
Very unhelpful with referral process
My son, Lee Nolan has a brain injury, his speaking devise which is 13 years old is not working and not repairable. I have been trying to get a referral to a speech paththogist who has some expertise/knowledge of assistive technology and communication devises , Humana will not approve providers whom I know have this expertise, but they provide with a l;ong list of providers who do not have this knowledge, or are no longer in practice at this location or say that Humana does not reimburse them for services. No one at Humana will assist me in finding someone "in network" which has the expertise to provide this service to my son, who has been having to write everything out for the last 6 months because I have been fighting with my doctors office/Humana trying to get a referral to someone who can assist us, I have called and no one cares, it is obvious.
Desired outcome: I want someone to contact me with information and someone who has expertise in speaking/communication devises or have Humana approve someone out of net work who has this expertise
This review was chosen algorithmically as the most valued customer feedback.
I was duped by 2 insurance agents into joining humana gold plus (hmo d-snp they did not check to see if my medication was on the formulary I did not receive any formulary from humana. There is a life sustaining breathing inhaler tudorza pressair 400mcg which humana filled 1 month when I joined I went to refill this medicine they refused they require a prior...
Read full review
Humana
-
Island Doctors St Augustine Florida
I am upset with Island Doctors lack of understanding the importance of filling prescriptions. This is the second time in two months that I cannot get my medication. I am talking about anti-depressants and anti-anxiety meds that I need daily. I called my prescriptions into the wal-mart pharmacy on Friday February 18, who informed me they need to contact my doctor. I followed up on Tuesday February 22nd with Island Doctors who said they had the request. It is now Thursday February 24th 4:15 PM and I have not heard anything from the pharmacy.

I went through exactly same thing in January I am done, done, done with Island Doctors, and I need a new doctor if you cannot provide me a doctor that is not part of the socialized medical group that Island Doctors is providing. If you cannot help I understand but I will be changing my provider.

Thank you

Glenn C Barnes
Friday February 25th/ 2022 11:45 A M

Still no word from anyone. I called again this morning 02/25/2022 Island Doctors were to busy to answer the phone so I was sent to an automated answer robot. The message leave you prescription and it will be filled within 72 hours. What? Seriously I am so done with them. I have already waited 7 days. Even though I called my order to walmart on Friday February 18th and followed up on Tuesday February 21st when I spoke with Island Doctors.
Humana
-
Coverage
I had total knee replacement 8/18/22. Humana denied my doctors claim. Now I am repsponsible for $3331 Humana refused to pay. I was told the doctor didn't get pre-approval.I have the letter stating the surgery for the doctor was approved from 7/13/21thru 9/1/21.I have called several times and appealed the decision twice. Why have Humana if they won't pay.
Desired outcome: I would like them to pay the $3331 I was charged. The approval number was 144415251.
This review was chosen algorithmically as the most valued customer feedback.
Humana charging late charge when I wasn't late. They don't care what you say, they just bill you and make you pay and there is NO Proof of late enrollment, only their word, then they cancelled me saying that I signed on with Wellcare HMO and I DID NOT. Wellcare won't even answer questions they just keep transferring me to another person and the call drop...
Read full review
Humana
-
Freestyle Libre2 Sensors
I am new person under Humana Health Care Plan. I was getting my Freestyle Libtre 2 Sensors direct from a pharmacy diabetes medical company. My existing insurance covered the cost. Now I find out Humana will charge me $185 dollars per sensor. Since one sensor last two weeks, I will need 26 of them for this year. So much for trying to retire at 75. This is what I get for being a USMC Vietnam Combat Veteran? Completely forgotten by USA.
Desired outcome: Payment for my sensors
Humana
-
My humana drug plan
I saw my doctor on Dec.13th, 2021 and he asked me to get a Drug formulary book to find a drug I could use instead of using the more expensive Drug Xarelto. I have called my Humana Drug plan company since Dec.14, 2021 After being denied a drug I need. I asked them to send me a Drug Formulary book so my Doctor could find another drug that I could use to keep my cost down. Humana has done nothing in response to getting me a book. They tell me when I call "it was sent out last week". Well that has been their response since Dec. 20th, 2021. As of this date 1/14/2022 I still have not received a book.
Thank-you,
JoAnn Ramirez
[email protected] rr.com
813-643-2103
Member # H49524546
Desired outcome: I want a Drug Formulary book. It has been over a month, I see my Doctor on Jan.19 and he WANTS THE BOOK.
Humana
-
Dental insurance coverage not paying covered bills
Since August 2021 we have called and the dental practice has called too many times to resolve the coverage for Linda Clark who is the spouse of the primary holder Peter C Clark. We have sent and resent the bills from the dental office and have been assured the payments will be made and the corrections made to the account.

The claims have either been filed on an account that is no longer active even though the current plan information has been provided. The claims have not been paid and no matter how many times we sort it all out with Humana and Humana assures they have fixed the issues on their end. Attached are the documents and bills that are past due and need to be paid.
Desired outcome: Pay the claims/bills
Humana
-
Humana.com web-site
This web-site must have been designed by idiots. It is extremely bad and on top of that doesn't work properly. I tried 3 different browsers and an android app. I had issues with all of them. When you call them you get a message to try the web-site since they have very high volume. Of course, they have a large volume of calls since their web-site is screwed up.
Desired outcome: How do I get my prescriptions filled?
Humana
-
claim 3149451781 crestwood Medical center
I went to the hospital because I had bloody diarrhea all after noon. i did not know what was happening. i used the ambulance because I live alone and was scared to drive, They kept me in the emergency room until the 12th when I finally got a room and I was discharged the same day, I did not know what was wrong until the nurse told me. I feel I should not be responsible for the balance of $42868.93 as I did not know what was going on. There is no way I can afford to pay this amount.
Desired outcome: insurance gets in touch with Crestwood medical center and take care of this.
Humana
-
Unable to login into general Humana website or Humana pharmacy
Log in attempt goes to page that reads "Humana does not offer products or services outside the United States" --- Have tried several sites with identical results - provides no information that a problem exists or how to resolve the multiple blocked sites - we have been Humana participants through Medicare for nearly 10 years - can we be provided with explanation?
Desired outcome: Ability to log into Humana Pharmacy
We are here to help
16 years' experience in successful complaint resolution
Each complaint is handled individually by highly qualified experts
Honest and unbiased reviews
Last but not least, all our services are absolutely free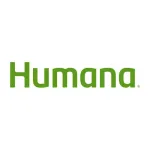 Humana contacts