Choice Home Warranty complaints
1060
This review was chosen algorithmically as the most valued customer feedback.
When I first joined Choice Home Warranty, the agent reviewed my policy over the phone and pointed out all coverage which included AIR CONDITIONING/HEATING/Ductwork - COVERED. After filing a claim and Choice's technician inspected my existing unit, I was told that it needed to be replaced due to a leak in the outside unit's coil. I did have other...
Read full review of Choice Home Warranty
Choice Home Warranty
-
AC Repair
We put in a claim for our AC unit repair on a Tuesday, I immediately received a call back from the Air Squad to pay the deductible or they would not schedule me in. I paid them and they scheduled me for Friday morning. the tech came by around 9-9:30am said he needed to get back to choice for approval. Keep in mind our current temperature is 110 degrees. Not only is it hot, but we had a bed ridden 83 year old family member who has been hospitalized for an extended period come home on Sunday 7/10. I keep looking on the your claim status and no report has been made. I contacted Air Squad and explained our urgency and was told they were going to make it priority. I contacted Choice and they also said they would make it a priority. It is now Monday and until 1 hour ago after being on hold for over an hour, I am told that Choice has approved it but it won't be done until Thursday or Friday. I am extremely upset for the unprofessional manner in which this claim has been handled both from Choice and from the contractors choice contracts. According to Choice, the contracted technician is supposed to report with 2 hours, so if I am reporting it, why is Choice not contacting immediately! My last call to choice I asked to speak with a supervisor and was told there are no supervisors, I was given a generic email if I wanted to contact a supervisor.
Desired outcome: Get my Air conditioner fixed as soon a possible. I have 83 year old handicapped person living in the house.
Choice Home Warranty
-
Choice Home Warranty
Customer service is poor: refused to return calls, let me talk to supervisors, unresponsive to requests, sent unreliable company to my house on several occasions and refused to change contractor after numerous requests. Problem has still not been resolved. Leak was reported over two months ago and has not been resolved. Company has not provided knowledgeable customer service reps that wanted to resolve the issue.
Desired outcome: Fix my water leak from A/C unit do not send the same company to my house again, and call from supervisor.
Choice Home Warranty
-
Pool pump
I contacted Choice after my pool pump shut down in late May. I waited 5 days for Choice to provide a vendor and they never did. I asked 3 times for their preferred vendors and never received so I found my down repair company. My repair company came over took photos and provided everything to Choice and said to me: This is why you have a home warranty this pump which was well served just aged out and I don't know why they would not cover 100%.

After I submitted my claim with photos and all details I was to told rejected! This company is a joke stay away BBB rating is F

And several states will not allow them to even operate because of historical problems and customer complaints.
Desired outcome: Don't ever sign with Choice Jome Warranty
This review was chosen algorithmically as the most valued customer feedback.
I called today for a oven repair and it was sent to A countertop range technician, I am try in to report my oven and cannot reach anyone on email or phone. Thhuis has beed going on one weekk and still have not heard from a oven technician.. Please take care this matter.
Read full review of Choice Home Warranty
Choice Home Warranty
-
Service Fee charged twice for same repair
On June 6, 2022 HVACRx came to our property to do an air conditioning repair. The repair was partially completed, so a call was placed to Choice Home Warranty that evening. They attempted to contact the provider and I was instructed to wait 24 hours to hear back. A week later there was still no reply, so Choice Home Warranty was contacted again. They attempted to contact provider and I was again instructed to wait 24 hours. Four days later, I contacted Choice Home Warranty again. This happened for the duration of 3 weeks before Choice Home Warranty agreed to find another technician to complete the original job. During this call, I verified that we would not be charged another service fee and the operator stated that no fee would be collected since we already paid.

Once the new technician was assigned, I received a call from Choice Home Warranty (6/30/22) to set up the appointment. During that call, I verified once again that there would not be a service fee since it was an unfinished original claim. The representative from Choice Home Warranty stated again that there would not be a service fee.

On the service date(7/6/22), I reviewed an email received a few days prior and noticed that it stated we owed another $60 service fee. Naturally, I called to question this, but was told that the fee was owed because we had been assigned a new technician (not our fault) and that no one had documented the prior discussions stating that no fee was due.

Choice Home Warranty is in breech of contract, has lied, and stolen $60 from us.
Desired outcome: Refund of second service fee of $60 for same claim.
Choice Home Warranty
-
Full refund
Denied and Lied several times over honoring claims.

Paid more to have water heater fixed than if i hired direct AC and Pool denied constant denials find any excuse even service techs admit they do Worse after i would not renew they called and spammed repeatedly then for three months continued to charge $63.81 for three months even on a expired credit card when you call to resolve they put you on long holds called the resolution department which eventually auto disconnects.
They even call you and say i'm connecting you to our resolution department then same game long long holds then auto disconnect

File your complaints with TDLR in TEXAS and attorney general they should be shut down.

BAP
Desired outcome: full refund for year plus the three months dishonestly charged 2022 after cancelled not renewed and charged on expired cards
Choice Home Warranty
-
Refrigerator
I am so beyond words with Choice Home Warranty. my Frig was making all this noise, only a 4 year old frig. I call choice in Dec 21, got a claim open, they sent someone out and they replaced a fan. This did not correct the issue with my frig, which sounded like it was going to blow up. CO Bros sent out a technician again, he said it was something bigger and would require a specialist. I waited and waited for the part and then COs brothers said that choice had closed my claim and he sent the part back. I spoke to a ton of people and even supervisors who said they would research and call back, no calls received and finally on 5/9/22 spoke with Reno, a resolution mgr. He went on and on how sorry he was, how he would use this as a training opportunity and he put me on hold, said he spoke with Cody at COS brothers and that they would fix it. He then told me it would be better to send a check directly to me to pay for it, I agreed ( unbelievable manipulation ) This was a goodwill check, I did not cash it, he lied to me. Cody said he never called them and that he had been trying to reach them . again 6/24/22 resolution mg. Natalie, I sorry there is nothing i can do, no one higher than me to talk to. What, I just want my frig repaired, that is why i bought a warranty plan. No one seems to be able to help me, she referred me to [protected]@homechoicewarranty.com, guess what it doesnt exist. I have two homes with a Choice warranty plan, I am so beyond words. I would never ever refer them to anyone. They are a joke, Natalie says, there is no one above me. Well guess what there is someone above you because you don't own the company. I have spend hours upon hours trying to get my frig fixed. Doesnt seem like an odd request for a home warranty company. Today I spend another 52 minutes and no resolve. This has been going on for over 6 months. someone please help me.
Desired outcome: get my frig fixed or replaced, that is how the warranty is written
Choice Home Warranty
-
Warranty
I filed a claim on June 18th for my hot water heater. The company came out and said it needed to be replaced. My claim was declined due to PRE-EXISTING CONDITIONS. The water heater was leaking. If the conditions were PRE-EXISTING my home would have flooded since I didn't file the claim until over a month later. I'm waiting to hear back from Choice.
Desired outcome: I would like my hot water heater replaced.
Choice Home Warranty
-
Central AC not working since May 25 files for warranty os May29
My total disappointment does not come close to my total frustration with your warranty services. I have been out of ac since May 25 and first filed a claim on May 29 so I have been out of ac downstairs for 27 days straight. I am unable to put in to words my true feelings and without out using bad words. I was told so many things only God knows whos telling the truth at your company. I was recently told that the entire upstairs system was approved to be replaced. It was the same person that agreed to give me two months free regarding monthly payments. This is the same person that told me congratulations several times that my replacement was approved for the upstairs system. She told me that I would receive a notice and email stating this approval and shortly after I would hear from the ac company to schedule install. I never heard anything from your company regarding email or text notification, and was told today that this approval is not in the system? I cannot believe your company employee would not add notes regarding what I was told. I am going home everyday to a hot house and I have a warranty from your company, Where's the compassion for your customers, if it was your family member is 100 degree home for almost a month what would you do.
Choice Home Warranty
-
Complaint
Stay away from this company. Customer service gets an "F" grade. Took 6 calls and 5 emails to cancel home warranty. Emails says you can't cancel by email to call customer service. I call customer service and reps say we can't cancel a special dept handles cancelation. Rep says they can't transfer I will get a call back. No one called after a week and several calls. I kept calling and same thing. Finally a rep transferred me. Then I was told I was past due and would have to pay for last month. Funny as they had notes that I called many times. BTW I was due on the day of my final call, but was told I'm past due. This is a scam. Rep did agree to waive as I had plans to file a complaint to BBB.
Desired outcome: I would like an apology and customer service needs to get their act together.
Choice Home Warranty
-
dryer heating element
I have been with Choice Warranty for years and have had the worst experience in the world. I have had several things to break and because they would never fixed anything I had to buy all new appliances. After doing so my dryer heating element went out about seven or eight times and I had to pay a service fee of $45.00 each time a tech came out. I have already paid for the dryer again after paying a $45.00 service fee seven or eight time and Choice Home Warranty said they will determine when the dryer is not anymore good but seven or eight times for the same problems heating element something is wrong. Everything I called for Choice Home Warranty to fix they never could fix and now the service fee has gone up $75.00. Did not want to leave out that it took the tech almost a month to fix the dryer the last time because they had to order the heating element. When I first started with Choice Home Warranty my dishwasher stopped working and they paid me for the dishwasher $100.00. Even though the dishwasher was old I was not able to buy a dishwasher for $100.00 not anywhere. At the time of my dryer breaking my washing machine also broke so I had to wait for the part for the dryer to come in before they would come back to even fix the washing machine. So also had to wait a month for the washing machine getting fix. Imagine going to the laundry mat for almost a month. On top of all of that one of the tech scratch my brand new washing machine up with the back of the dryer piece he had to put back on the dryer.
Desired outcome: Choice Home Warranty is a RIP OFF in the worst way.
This review was chosen algorithmically as the most valued customer feedback.
I have asked to have my warranty discontinued and have been charged again this month! Your call back services have never called me back when I called several times and asked for a return call to speak to you . What do I have to do to get you to return my calls!
Read full review of Choice Home Warranty
This review was chosen algorithmically as the most valued customer feedback.
This is cheating and a game of thimbles. I'm from Ukraine. I have worked in Europe with many companies. I have worked and I am working with many companies in the United States. Such a dirty policy in relation to contractors, no one anywhere. When I received the orders and called the payment department, they told me that the payments would be in 30 days. I...
Read full review of Choice Home Warranty
Choice Home Warranty
-
Air conditioner
I called Choice Warrenty to repair my air conditioner as I had no air, I paid two service fees in one day, I met the guy they sent out and paid another 150.00 for parts paid another 100.00 when he came back out after the parts at this point I still have no air and the guy then sent me another invoice for almost 500.00 to come out again and stated he can not promise after i pay the money on the invoice i will hv air. I have called Choice Warrenty several times about my issues and they are supposed to get a manager to call me back, no returned call from a manager. Choice Warrenty need to be sued and out of business.
Desired outcome: A new unit and sue for humiliation
This review was chosen algorithmically as the most valued customer feedback.
They cant send anybody out then they have you get your own and then don,t honor the payment, They take your monthly fee no problem. 9 days of going back and forth they dont call back wont manager you cant talk to who denies you. What a rip off to consumers. Went out 6/7/2022 now 6/16/2022
Read full review of Choice Home Warranty
Choice Home Warranty
-
I request $2,400 reimbursement for the covered pool motor and $600 for the expenses their lies and stalling has caused.
I have a home and pool warranty protection plan with Choice Home Warranty. (CHW) MY pool motor stopped working and I filed a claim. CHW has sent a technician to my home 3 times charging me $45 each time. These techs have verified and sent pictures to CHW verifying that the pool motor is broken. CHW has invented excuses and outright lied to not cover the broken motor. They have stalled this case for so long that I had to get a pool company to come out to my house as an emergency as the pool water had turned green, that is a health hazard fined by the county. This all has cost me over $3000. The technicians they had sent to my house stated to me that this was how CHW got out of paying the claims
This review was chosen algorithmically as the most valued customer feedback.
I have held a Choice contract for many years. Have not needed them much but because I have five properties together that were the same age, I wanted that extra protection on larger items in and around the apartments. On April 14th an a/c unit was called into Choice. The vendor that contacted me, even though in the ticket I had said contract the property...
Read full review of Choice Home Warranty
This review was chosen algorithmically as the most valued customer feedback.
In March, 2022 I notified Choice Home Warranty (CHW) of an issue with my air conditioning unit. They couldn't get a service repairman and opted to allow me to find an HVAC service company on my own. I called the company that installed the unit when the house was built 9 years ago, and they determined, having conducted a leak test, that there was a small...
Read full review of Choice Home Warranty
Choice Home Warranty
-
Sending multiple wrong companies
I submitted claim for swimming pool / spa water pump motor stop working. They sent a bathroom/kitchen plumber first ($60 charge), then upon complaint sent yet another bathroom toilet plumber (another $60 charge), then upon complaint sent out ceiling fan / lamp / circuit breaker electrician (yet another ($60). Upon complaining again they sent a sewer service plumber (yet another $60). Until I filed $240 in small claims court did they refund all previous service charges and contract a proper pool/spa company!
Desired outcome: Answer claim calls within 6 hours of calling (no customer service). Read the information on the claim to know which repair company to send out.
We are here to help
16 years' experience in successful complaint resolution
Each complaint is handled individually by highly qualified experts
Honest and unbiased reviews
Last but not least, all our services are absolutely free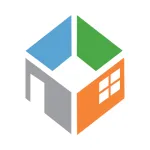 Choice Home Warranty contacts