Canadian Tire complaints
988
This review was chosen algorithmically as the most valued customer feedback.
April 1st, 2022 about 11:00 AM. I have gone into this store before and used their washrooms today I went in had to use the washroom discovered they had it all blocked off with tires and other product, I asked to use it and how to get to it they told me I had to go back out and go through the Service door, I mean I had to go bad, and I was really scared I...
Read full review of Canadian Tire
Canadian Tire
-
April 1st bonus day 30X reward
on April 1st I purchased for $191.87 at a Canadian Tire store in Sherbrooke Quebec. Despite the offer of 30X points for a purchase of $150 it was denied to me. When phoning I was told that I could not use my loyalty points to pay any part of the bill and that this was mentioned in the Web site offer. the web site offer says "Minimum $150 spend is on the pre-tax amount on the same tender and for a single transaction.", and that by same tender they mean that loyalty points cannot be used, but this is not at all obvious to the consumer. Furthermore, I made a second purchase at the same time, but the cashier at the store was unable to record the purchase of garden articles and called for help with a second cashier, so this cashier recorded the further purchase of 57.96 on a separate transaction. I am most offended to be treated like this.
Desired outcome: Obtain the bonus points
This review was chosen algorithmically as the most valued customer feedback.
We moved from Edmonton to Ottawa a few months ago and we are in the process of registering our car in Ontario. We called the Barrhaven Canadian Tire to get an appointment on a Saturday at 1pm and when I got there the representative was very rude telling me we did not have an appointment. He finally booked me for next day and another rude customer...
Read full review of Canadian Tire
Canadian Tire
-
Scam & Unskilled labour
ay 1: 25th Feb 2022, 8.15am visited Canadian Tire, 3553 Lawrence ave E

Car: Lincoln MKZ, 2018

Purpose of visit: Vehicle inspection report (VIR) estimated $100.00

As per CT Associate:

#1 Front brake pads, rotors, brake service

#2 Front Right side marker light not working

#3 RR tire nail repair

Above repairs needs to be fixed for VIR report & informed to come back in evening estimating $1200

It was very important for me to get VIR for my survival, and I agreed for repairs

#2 needs to be carefully handled as it deals with many bumper fixtures & requested to fix the front grille

as per the PIC-1, which had a finger space between fixtures. Advisor said they can fix it and told it would

in 2 hours labour charges extra. I told him if the repair is fixed, I don't mind paying for the repairs

Evening when I went to collect my car. I was literally frustrated seeing my car. Repair team is so

unskilled they have managed not to open the front bumper and tried repairing from out using some

tools (overall point is to save the labour effort). By doing this repair team has damaged Front bumper is

damaged (PIC-2) & FR main Headlamp (PIC-3).

Note: Its a brand-new headlight replaced under warranty exactly 10 days back due to light issue. Receipt

evidence will be provided on request.

- repairs 1&3 is completed & satisfied.

- repair #2 is pending and informed me to come back after part is ready. PIC-4 provides the condition of

marker light hanging around, wiring exposed & bumper fittings not fitted properly.

After I addressed all this issues with CT advisor, he said he will investigate on the damage caused and

initiated my compliant AND INSSITED ME TO PAY ENTIRE RECEIPT COSTED $1089.18 (inv#

20017500131743, here only repair #1 is completed and all other repairs are pending

Mar 07- I had to call CT to check on the status of marker light, then CT booked for 1.00pm appointment.

After 1 hour CT advisor said there is a problem with wiring and CT needs more time & labour. Keeping in

mind of unskilled team, I wanted to get the wiring issue fixed through Lincoln Dealership as my car is still

under warranty.

On March 10th, I finally got an appointment with Lincoln authorized dealer to get my marker light wiring

issue fixed. Lincoln has clearly stated "attempt to fix the marker light by local auto center is failure". This

is due to total negligence by CT leaving wiring outside exposed to snow & wind has caused error in

marker light fixture. This costed me $548.00 to get it fixed.

After getting my marker light fixed, I called CT to get my Vehicle Inspection report. Now CT says, the

ownership of store is changed, and I need to wait for another 4 weeks to get my report.

This is totally frustrating and heights of testing customer patience.

Overall CT is responsible, and I would need refund, damage coverage & explanation for below:

- Vehicle inspection report needs to be refunded

- Front bumper grille damage needs to be fixed/replaced (Pic-2)

- Marker light negligence costed $548.00, labour charges on CT original receipt, marker light

charges. All these needs to be paid/refunded by CT for damage caused.

- Headlight needs to be replaced, as damage is done by CT as per PIC-3

Till today 17-03-2022, CT has never consulted or investigated on my compliant which was raised on

Feb 25th, 2022.

Management change/unskilled labour – This is nothing to do with customer who is paying for the

service.

Interacted personnel at Canadian tire:

1) Indian employee – employee code K-S03

2) Lisa – Assistant manager

3) Farahn - Manager

Attachments:

Pic-1 : Front grille repair (finger size gap)

Pic-2: Shows damaged bumper by using recommended tools to fix

Pic-3: Shows damaged headlight caused by mishandling repairs

Pic-4: Shows marker light wiring hanging around, and bumper fixture

-original Canadian tire receipt (fully paid-without service)

-receipt by Lincoln authorized dealer for marker light fixture
This review was chosen algorithmically as the most valued customer feedback.
Application 04-03-2022 10 Gore street, Forest, Ontario N0N 1J0 Dear Sir / Madam: My name is Constantin Crintea and I am the owner of the Hyundai Elantra Gt vehicle with registration number CEWC-569 and chassis series KMHD25LHOFU250944: I hereby inform you that since 2019 I have been maintaining the vehicle mentioned above at one of your service...
Read full review of Canadian Tire
This review was chosen algorithmically as the most valued customer feedback.
I brought my suv in to get the rear breaks replaced and an oil change. Wahem at the country hills blvd location assisted me. When I reviewed the agreement and fees, one part I was asked to initial stated that canadia tire was not responsible for any damage they cause while removing and replacing the tires. I asked about it but wahem wouldnt help, stating...
Read full review of Canadian Tire
Canadian Tire
-
Auto center london on horton - service & battery sold
From misdiagnosing a major safety issue and sending us driving on the highway with a tire that was about to fall off, endangering our lives & the lives of others, to selling product with warranty that they do not honor, to straight up being lied to even with corporate on the line the London Auto Center on Horton is a nightmare to deal with.

These issues began in June 2021 and are ongoing today, Feb 15 2022.

A complaint was filed by phone to corporate & by email to corporate and a complaint to the Better Business Bureau has been submitted.
Desired outcome: You need to honor the warranty on the battery that we purchased and replace it with a new one that works and holds power OR refund my $$ so I can purchase one elsewhere.
Canadian Tire
-
Power tools tools anything about Canadian tires fucking sales
It don't matter whether you bring in power tools tools anything the fucking store is useless management is useless and every time you try and talk to somebody don't mind what the fuck it's about they always tell you no no no and it don't fucking matter power tools as long as this says Mastercraft you fucking idiot should be returning OK your company you're business no come up with every excuse and then rip you off when a fucking return because you lost your receipt or something went happened don't give a shit useless fucking company
Desired outcome: As usual fuck all done leaving the store waste the gas waste of time but they get your money fucking useless store Easy it says United States what's the fucking store called Canadian tire you fucking idiot
Canadian Tire
-
bag check
I have severe rheumatoid arthritis and brought an empty bag to carry the one item I was there for - a new humidifier. I was made to check the bag at customer service and after purchasing my humidifier...was made to stand in line to collect my empty bag. Do you not think that's taking the thing too far? Jiminy Cricket! This was the Cdn Tire in Oshaws on Gibb St.
Canadian Tire
-
Refused service
The canadian tire store in Glace Bay Cape Breton, nova scotia treated me with disrespect and illegally refused to serve me.

I refused to wear a mask as is my right under the charter of rights and freedomsof Canada. I was asked to leave even though I had products ready to purchase.

I believe the manager or assistant manager confronted me.

I left without incident but find the service discriminatory and illegal.
Desired outcome: I want an apology and compensation.
Canadian Tire
-
Automotive Service
A few weeks ago my daughter had my car towed to Canadian Tire because it would not start. Canadian Tire contacted me directly and advised that it needed a new starter. I advised to go ahead and proceed with the work. Once they had completed the installation of the starter they advised me that during the work the FRM needed to be replaced. This is a module that controls the lights and windows in the car and it was something that they could not fix. The car was not drive able because it had no signal lights and other lights were not working. I then had to have the car towed from Kingston to Oshawa to my local mechanic who was able to fix the FMR module and have it reprogrammed. The total cost $1379.73 to have this fixed on top of the $800 I paid CT for the new starter. My mechanic indicated to me that installing a starter should not affect the FMR module. I am looking to be reimbursed for the cost in the amount of $1379.73. In no way should a car leave a garage worse off then when it was brought in to be fixed.
Desired outcome: I am looking for reimbursement of $1379.73 for the cost to fix the car once it left the CT garage. I look forward to a response.
This review was chosen algorithmically as the most valued customer feedback.
Hello. Today I went to shop at your Canadian tire store in Yarmouth Nova Scotia. I have spent 10's of thousands of dollars at your stores in my lifetime. I was told at the door I had to have a mask on. Since you know that his is not a law and will not hold up in court I refused. They refused me service. The young man guarding the door was in my personal...
Read full review of Canadian Tire
Canadian Tire
-
Schlage entry door set
I purchased a home November 1, 2021, purchased Schlage front door lock set November 2, 2021 and had installed by locksmith. Latch did not work in January 2022... I stuffed opening for latch so it would not catch. I am not living here we are renovating before moving in.

When returning home Feb. 3, 2022, the paper must have dislodged I was locked out of house.. there is not backyard or other entry as I was not given keys for entry door through garage.

I had to smash lock off in the garage entry door to get access to the house.

I am asking to return this Lock set to Canadian Tire for a refund, I have no desire to continue to use this item and the internet lists several stories of people having latch problems from this company. I have the bill, from Canadian Tire in Elliot Lake... but I reside in Wasaga Beach Ontario. until mid May.
Desired outcome: I want to return item to the store for a full refund..I can send photos by text 647 334 8481 [email protected] I have receipt
Canadian Tire
-
Maximum cordless drill
Purchased the Maximum drill / impact drill set 3 years ago at Canadian Tire. I have limited use of the cordless drill (serial number 054 1349 8) for light duty home projects. Suddenly from what I can tell the chuck is not working. When under just light pressure the chuck can't take it. I can easily turn the chuck by hand. Was very pleased with the drill until now. Is there anything I can do about it?
Desired outcome: A replacement would be good
Canadian Tire
-
Customer service
I went to my local Canadian Tire to buy a coupling for my dishwasher. I approached the service desk in the appropriate area of the store where a lady was working. She looked up at me and without a word of greeting or anything at all she turned and walked away. This is an example of exactly how not to treat a customer. After that I spent 15 minutes searching for the part I wanted and she came and went from the zone several times without acknowledging my presence, even when I made it clear I needed help. Thanks for 40 plus years of service, but when I experience this level of service, I am done with that store. Thanks for helping all of us to stop buying local and do it online due to the lousy customer service provided these days.
Canadian Tire
-
Propane griddle 24x24
HIwe bought in september 2021 a griddle 399-5938 and serial 0002669 problem it is all rusted we clean and oil it but it don t fix the problemso we like to have a credit on my visa card and it is dangerous for health price paid 286.00 so wait for your reply to fix my problem
THANK YOU FOR KNOW
This review was chosen algorithmically as the most valued customer feedback.
I needed a winter tire/summer tire swap. They said I needed a wheel alignment, without presenting any evidence of tire wear or measurements. This is on a car with 10, 000 km. This is a well known attempt to take advantage of consumers who know little about tires or cars. The approach is well documented on YouTube etc. I expect better from a nation-wide company. Caveat emptor.
Read full review of Canadian Tire
This review was chosen algorithmically as the most valued customer feedback.
Sun jan 16 was at your store on chain lake dr halifax ns went in to use wash room and to look for a snow blower well when I came out of the wash room a guy asked me do I need a mask I said no im medically exempt he asked if I have a letter I said yes and kept walking I got a bout 2 steps and a girl behind the counter said out loud and not very nicely that...
Read full review of Canadian Tire
This review was chosen algorithmically as the most valued customer feedback.
We bought a wireless back up camera as a Christmas present for my husband from Canadian Tire in Simcoe on Dec 9. We were quoted $60.00 for them to install it at the time of purchase. We made an appointment for today (Jan 10) to complete the installation at the Canadian Tire store in Simcoe. Again, they quoted a charge of $60.00 to install the back up camera...
Read full review of Canadian Tire
This review was chosen algorithmically as the most valued customer feedback.
Dear Canadian Tire Ombudsman, On Saturday, January 8th at approximately 7pm I went to the Canadian Tire Store located at 7878 120st, Surrey BC. I had purchased the Type A Freestanding Closet [36"x20"x68" barcode 8200193701] in August 2020. I realize that was a few months ago but we had just completed the renos in our spare bedroom, so I did not have a...
Read full review of Canadian Tire
We are here to help
16 years' experience in successful complaint resolution
Each complaint is handled individually by highly qualified experts
Honest and unbiased reviews
Last but not least, all our services are absolutely free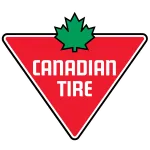 Canadian Tire contacts