This review was chosen algorithmically as the most valued customer feedback.
I extremely dissatisfied with the online service. I order two front KYB struts for my vehicle which had gotten canceled due to the warehouse not having the struts in stock (order#10043774809). I used a Memorial Day promotion which was a 20% coupon. I called on June 2, 2022, and spoke with Venegas, Samuel who emailed me another 20% coupon, code PROJECTTIME...
Read full review of AutoZone
This review was chosen algorithmically as the most valued customer feedback.
I don't appreciate the way the staff was treating me at this location 2145 W Lincoln Ave, Anaheim, CA 92801, I work for a delivery company and we have Arco fleet cards that we are allowed to use for fuel and vehicle maintenance my boss is assigned one and I am assigned one it doesn't have nobody's name on the card it has the business name on the card and...
Read full review of AutoZone
This review was chosen algorithmically as the most valued customer feedback.
I live out of town and my car broke down in K C Mo I went to the Auto Zone on Truman Road they were out of prt sent me to to 3435 Independence Avenue arrived at 8:40 all employs we're ready to walk out they said all the cash registers are broke down and refused to help me this was Friday 03/25/2022 I had to get a hotel until the next day I missed a day'...
Read full review of AutoZone
AutoZone
-
Manager on duties name M. Manuels
March 7,2022 at the store in kenner @3400 block of williams blvd I enter the store to make a purchase for a batteries for my vehicle the sale associate was assisting me for the purchase of the batteries but my information wasn't coming up interested system and the sale associate was asking the manager m. Manuels he was very unprofessional to the sale associate and me as a customer he was racist and rude very nasty attitude I didn't deserve that kind of treatment i'm a black african american that I will be respected at all times as I will always respect other's I can purchase my parts for my vehicle with my hardworking money elsewhere but I chose auto zone
AutoZone
-
giving me false price of an item.
i went into store 4080 in San Diego and brought a light bulb for my car. the salesperson pushed the grease for the bulb which i didn't want. his reply was "I'm trying to save you money" i asked for the price with the item 8.57. ok, now without. 7.54. it didn't come to mind until i pulled into my driveway. I've just got taken. the price of the item, was 5.99. with tax. that's 6.46. wow! how many people have been taken like me. I've been in sales for years. anything you give false information just to make a sale.. and your making a bonus on the item at the end of the quarter. (3 months) is grounds for termination and maybe a class action lawsuit. (if enough people come forward)

bad thing, this was the second time ive got taken with this same scheme at the same store in the same month.
Desired outcome: i want my money back for both of the times ive got taken by the same person.
AutoZone
-
hostile working condtions
the regional, district, and tsm manager refuse to correct the commercial manager at the london ohio store 776 who constantly will try to pick at employees and tell them they do not know how to do anything right even when the person has done it several times before with out any issues. the commercial manager feels he always right because he has been with the store for 27 years. he is also very sexiest towards women. he had several female drivers for deliveries and would wait for his male driver to return to send out the delivery while the female driver would stand there waiting for him to assign a delivery. and still nothing happens to this person. what the company fails to realize is they are at risk for a lawsuit based of his actions and the failure of the upper managements to correct his actions.
Desired outcome: Commercial manager should be removed from his position and or transferred to another store
AutoZone
-
Transmission filter issue
Bought a transmission filter kit for a 2009 Dodge Ram 2x4 6.7.115.000 mile. All went well for a couple months until one day it would not go into gear and then lunge into gear. Fluid levels fine and no other driving issue. This past week Jan 24 transmission locked into 4th and would not shift manually or under its own power. I pulled over and sit for a few minutes and started on trip home again. Shifting was erratic and seemed to be holding in gears and not shifting well. After scanning and rechecking all that could be checked, I pulled pan and found a separated transmission filter. In the bottom of pan I found a few pieces of brass but not excessive and at this point I knew the trans had ingested trash thru the open filter. Did a cooler and a trans flush along with replacement of valve body and shift solinoids along with high quality filter kit. Problem solved. Shift is like factory, and hopefully it hasn't destroyed my transmission. 1100.00 plus labor.
Desired outcome: If it had not been for transmission filter defect this problem would not have existed . 1300.00 for parts and labor would be fair
This review was chosen algorithmically as the most valued customer feedback.
Auto zone in los banos ca. damaged my windshield when installing wiper blades in december 2021 The district manager named Juan Guzman said to repair windshield send the bill and he would reimburse me. I sent the bill for the replacement and tinting and he would only pay for the windshield and not for the tinting. After much arguing he would not get off hi...
Read full review of AutoZone
AutoZone
-
Transmission fluid was injested by a employee.. Into the wrong dispensor under the hood...Into my gas line
Hi my name is Khadel Anderson and I live at 1179 Briar Rose Ln. I WENT into the autozone to 2201 Roxboro street in Durham N.C. purchased some transmission fluid. Not knowing the exact place to input it. I asked one of the workers there if he knew where it goes. He came outside looked under my hood and explained that it went into a dispensor under the hood which happened to be the gas dispensor so now I had to take my car to the shop to get fixed because now it caused my break ABS SYSTEM and calibers plus the whole gas line to spell and not working efficiently. I need so assistant to paying for my car. Please contact me back asap. Thank You... Khadel
Desired outcome: I need assistance in paying for these damages
AutoZone
-
STORE #2538
Hello My name is Leticia Walker a customer who credit was stolen and used in the above store on 12/23& 12/24. I called the store & spoke to Dorian the manger who provided me a number for your Fraud Department who is yet to call me back after 4 attempts now. I need these charges reversed immediately. The employee stood by and watch a THIEF use my card and allowed multiple transactions while the THIEF stood and collected money for the PURCHASES. I need my money ASAP and i need someone to call me immediately to help rectify this issue at 773-809-2893. I am reaching out to the media as well because this should have never happened. Clearly the employee had to know that there was something wrong with these transactions because a pin number was never used. Please ASAP
Desired outcome: My Money returned ASAP
This review was chosen algorithmically as the most valued customer feedback.
I want autozone to check if the other person's name has bought any items under warranty or still under warranty using my phone number and if not to delete their name from my phone number. I understand if they currently have a part under warranty including a life time warranty that autozone can't remove their name but they should be able to make my name the...
Read full review of AutoZone
AutoZone
-
Rude/disrespectable manager
My husband went to AutoZone, Brick, NJ store and spoke to the manager Al regarding a dead battery that was only 3 years 2 months old and we have 5 year warranty. He told him that there was no coverage and battery was good at 31% and told him that price went up because you voted for the democrats, I assume because my husband was wearing a mask, and assuming he was a democrat. This is not right at all and actually disgraceful. Then he must of thought about what he said and said he would put in on charge to see. My husband called two hours later, and Al stated the battery was no good, and that he would give him a new battery to give him a hour. My husband went over and he tried to tell him it was a new battery, but it was an old one, and that he would give him no paperwork at all. I am actually in shock that this is the way he was treated but this manager of one of YOUR store. I will not step foot in anyone of your stores, and expect the pro-rate return for the defective battery for the balance of the warranty. We have purchased a battery elsewhere and the car is running fine. Please contact me at 732-330-8922 regarding the situation, as I will take this further.
Desired outcome: refund of balance of he warranty, and for the manager to be let go if he treats customers like that, disgraceful
AutoZone
-
Unprofessional Supervisor
AutoZone
5022 W Ave N Palmdale Ste 114, Ca 93551

When to purchase a new battery which costs $214.69. First I ask to see the battery before it was rung up, attitude because I want to verify the cranking amps were correct.

2nd After he rung it up, he told me my debit card was not working to remove it and try again, still debit reader did not working. Now he tells me I lost my $30.00 store credit because we have to use another cash register? Supervisor A.C. said normally he'd just call the points dept but its Sunday and we'd have to wait until tomorrow. That be fine, so I just ask him to put it in writing and I'd return tomorrow to have the points (30.00) reloaded. He refused, at that point I just want to purchase the battery, but the other cash register debit card reader internet wouldn't work either. Not he (A. C.) starts arguing in front of all the staff and customers & tells a co-worker "to retry ringing my battery that he's had it with me". So I asked Ali Cruz, "if I could leave my old battery their while I went to ATM in parking lot", he said "NO". That he didn't want to be responsible for it, what a guy?

I went to another "(New" Auto zone 10th Palmdale, Ca. 93551) and bought the same battery with the same Bank of America debit card that (A.C.) & staff told me was denied. Worst Customer experience at this Autozone in 15 years of going to that store. So I called back and ask him for his supervisor,
J, R, , who was not in. Looks like Napa Auto parts & Reilly's Auto Parts are going to be mine & family & referrals auto store now.
Happy New Years to you too!
Desired outcome: $30.00 points back on account, plus credit more for wasted gas/time, and customer training
AutoZone
-
Service experience and loyalty
I'm complaining about the calhoun georgia and cartersville georgia. Lol your employees are quick to blame other people not taking responsibility for your company. Hispanic woman at the calhoun location very rude very mouthy, and oh yeah very quick to not take the blame. But if you're hispanic she treats you like gold, but if your not hispanic your nothing to this woman. I'm still trying to figure out why anyone would hire her she looks like she just got out of prison. Cartersville georgia my home town. You must train your employee to never take the blame and blame things on others. Same result there too. Mouthy red head called me a liar. I have been nice to everyone and get treated like shit by your employees. Fuck you and your overpriced items internet and other things will run you're ass out of business you will fail in the end. If your hiring these people your desperate.
Desired outcome: Apology from both people
This review was chosen algorithmically as the most valued customer feedback.
Conrad at the 248 Blanding Blvd the one next to adventure landing and not that far from save allot. Conrad was unprofessional and rude and is a bad representation of auto zone, I have been doing business with auto zone for years but after my interaction with Conrad I'm really disappointed, dissatisfied of the representation of this ass manager. I will make...
Read full review of AutoZone
AutoZone
-
On duty manager
Oil + oil filter + air filter sale going on. I purchased the oil deal going on and when asked about the big price difference the cashier helping me asked the manager (Kalen) if he could assist me with getting the correct products. His response and demeanor was very unprofessional and the store had a line behind me. He gave me attitude and refused to help me. His exact words was you can look it up the book is in front the filters. I wasn't able to obtain the sale price for all 3 items cause the filter I grabbed was $16.99 and the manager and cashier wasn't willing to leave and look behind for me. I left very unhappy and my military discount was not added cause I was told I purchased a sale item which I really didn't get the sale price. I asked for another manager on duty so I could file a complaint and he the manager laughed at me and said no. I am just wondering for future purchases on oil . What is the purpose of the sale if the filters is priced at $1.00 more than the fine print.
AutoZone
-
Overall service
9/19/2021--If i could give Fredericktown, MO AutoZone#4411, negative stars I would! Called in to check to see if they had brake rotors for our car, spoke with Brian Blann, the manager, and was told yes they have them in stock and he would put a hold on them til I got there. So I drive 30 miles ONE WAY to watch the Manager and 2 employees look for the rotors, going back and forth to the isle and computer, then Brian makes a call and and says well your only option is Farmington Store. UMM NO! This happens EVERY time, you are told they have the part only to get there and they don't have it or you are given the wrong part. This store really needs competent workers that will actually do their job. The ONLY worker there that does his job is Jeff Miller. This is also the same store that gave my daughter, a Marine home on leave, issues for wearing a mask! We will not go back, i will give our business to the competition right up the road or order online!
Desired outcome: At this point I don't think anything can be done to win back my business
This review was chosen algorithmically as the most valued customer feedback.
I went in the store and ask the gentleman will he check why the service light came on the dash board. He said they go out to the car because of the COVID. He gave me the thing to pug in. He was telling me how to pug in. I didn't found it. The gentleman in there in the store the same time I was. He saw how I look confused in how to put pug. He did it for me...
Read full review of AutoZone
This review was chosen algorithmically as the most valued customer feedback.
Every time I go in to Autozone, There's seam to be a problem with one of your employees, I do not know here name but she is a gray shirt. Light skin lady she works at Autozone on 300 n third ST Gadsden AL 35901. She has like the worse attitude, I hate to even go to that Autozone, because of Her. Also it does not do any good to go to her boss because he ha...
Read full review of AutoZone
This review was chosen algorithmically as the most valued customer feedback.
I was in your store at 612 South Applegate Winona MS. On 8-23-2021 at 5:45 pm to get a basic electric fuel pump and was talking to a black guy about 5 ft 8 inches wearing glasses about 55 years old at the counter and had the old pump with me, I told him what I wanted and brought it out and priced it to me for 50 dollars, do you have a cheaper pump because...
Read full review of AutoZone
We are here to help
16 years' experience in successful complaint resolution
Each complaint is handled individually by highly qualified experts
Honest and unbiased reviews
Last but not least, all our services are absolutely free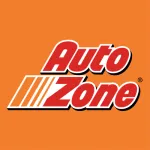 AutoZone contacts