O'Reilly Auto Parts complaints
231
O'Reilly Auto Parts
-
A throttle sensor for 2010 F150
I went in probably about 3 weeks ago and bought a throttle sensor I tried it put it on the truck and it would not work I had to get my truck towed into the shop and then the shop told me that they had to buy another one and put on the truck to make it work and they told me to take that one back to Hattiesburg and Miss Mississippi where I bought it I carried it back in because they didn't have the box I didn't have the box from where I first bought it they wouldn't take it back so now I bought the throttle sensor twice and it was messed up it wouldn't work and they told me they would take it back unless I have the boss and my trucks been in the shop for 2 weeks and I mean it's taking this long for me to get it fixed they should have carried it back at Rite Aid don't work and I don't know if imma be able to find the box and I just think that that crappy because it was it would didn't work it was messed up anyway what I mean is damaged
Desired outcome: I want my money back for the scholarship for the $112 outfit cuz I bought it twice now
O'Reilly Auto Parts
-
shipping prices and local pickup
I was going to ordera 2 ft piece of 8 ga wire and two alligator clips on line and total was approx 7.00 and you were going to charge 12.40 for shipping. What is wrong with you people. That is totally out of line. That was lessthan 1 pond order. So I ordered from local store thaey said it would be in @ 4:00 pm today .I went to the store and it did not come in This company was a real good company . Now I have to spend more gas and time to go back 30 miles to get my part and have to wait till Monday to get it. If it comes in

Anthony Sivewright

5013509113
Desired outcome: A damn good discount
O'Reilly Auto Parts
-
Defective part
I purchased a coil pack (part#23-0139) on 4/16 for $112.65.

I installed it on 4/29 when customer finally dropped vehicle off.

Then on 5/3 my customer returned around 8:30 that evening headed out of town with her Nissan miss firing again. After diagnosing the problem it was the new coil pack that was missing. I found a old one I had and fixed it. I understand the no return on a electrical part but this is a defective part. I returned the part but was told they would replace it but not refund me. I don't need it now. So I own a brand new defected coil pack. I was a good customer I spent alot of money with you but I won't step foot back in another Orilleys store again. If I could get my refund it would be business as usual for you and me but until then. Thanks
Desired outcome: Please refundI would like a response
O'Reilly Auto Parts
-
people that work their
it would be a plus to get someone to work their that knows just a little about cars. i went to get parts. but since Andrew does not know anything about hoses i ask if i could go look at the hoses you have in stock, he told the girl their to go with me because he does not trust me thought i might be a thief. this is the kind of people you hire. thought i would give another chance when i was talking to the guy that works their what i needed BUT his text was more important. I have read that o'reilly really does not care about customers. but thought i would give it a chance . until something gets done i will continue going to Al's
O'Reilly Auto Parts
-
Sales slip
I went into our Hutchinson O'Reilly Auto Parts store went to the counter asked for my items and they rang them up I signed my slip and left. Later that day at my bank account and the charge was 79.25 cents higher than my slip. Then I notice on my slip it says thus is a quote only prices subject to change. Since when can a buisness complete a transaction then after you leave the store raise the prices of what items I don't even know just a 79.25 increase nothing was said to me at time of checkout just a quote on my receipt And who would ever look fir that I have never heard of such a dishonest practice I am so mad that I can't even go back to the store yet because zi don't know what I will do when they say to ne some dumb ass reason why they are right. Is this standard practice I think it's very bad buisness and should be fraud and misrepresentation.
Desired outcome: Get my overcharge refunded to me Abd I also was supposed yi receive a 10percent discount because these items were for my boss and he has an account. I paid for it and was reimbursed the original price not the increased price
This review was chosen algorithmically as the most valued customer feedback.
I have been into my oreillys auto parts every day for the past let's say 3 or 4 days because I'm having issues with my trailer lights well the first guy was real nice didn't catch his name but he is a very nice person and very helpful well the one I came in contact with tonight was very rude, didn't help me with the part I needed, just sat behind his desk...
Read full review
This review was chosen algorithmically as the most valued customer feedback.
Employee has been observed over some time now and myself as well as others have seen Robert physically make women uncomfortable with looks and sexual gestures/comments, he likes to belittle true service men/women and is absolutely unexcusable as well as make physical/verbal threats to customer and employees! Threatening ones life verbally while reaching for...
Read full review
O'Reilly Auto Parts
-
back brake light bulb on 2014 Ford Escape
I went to the store in Rochester Hills, MI looking for bulb that burned out in my 2014 Ford Escape on the passanger side. I walked in asking what to look for and this young gentleman looked up the product and told me what to look for. (3157), isle 4. I went to isle 4 and all different brand names but me as a girl didn't know which one the best was to get. I walked back to the counter and asked if he could show me the best one to buy. He wasn't busy and told me just to go pick one out. 1 customer in the store and he couldn't even help me out, let alone telling me to just pick one out. Is this how customer service is now? Disrespectful to a customer and not taking the time to show me the difference between brand names. Yes, I do work in customer service everyday as an Insurance Coordinator and yes, I know how things can be sometimes but just takes kindness to help a customer out. I took my business elsewhere and have been telling people about how rude workers at O' Reilly's.
Desired outcome: need to take a look at who you are hiring and how your staff treats people.
This review was chosen algorithmically as the most valued customer feedback.
I am so upset right now. I purchased a rack in pinon for my 2004 Honda Accord om 3/28/22. I took the part to my mechanic and he did the insulation of the part. Once he was finished servicing my vehicle, I pick the car up, within 2 hours of driving off with my car, I noticed the car was leaking some type of fluid. I immediately took it back to the mechanic...
Read full review
O'Reilly Auto Parts
-
Online Service
I live in Fairbanks, Alaska and order all my parts online and O'Reilly frankly has the worst communication. I never get an email that my order has been filled and I can come pick it up. Two of the best companies for communication are AutoZone and Home Depot. Lowes is the worst and I think of yawl as the Lowes of the automotive parts industry. A long time O'Reilly customer I have takin' my business to AutoZone. Ain't nobody got time for poor communication.
O'Reilly Auto Parts
-
Managers @ Walker South Road Louisiana
I have an issue with the way my son was fired. My son Skylar Matherne was sent home an hour early on Friday 03-04-2022. When he went back to work on Monday 03-07-2022 he was told as soon as he walked through the door from Mike he didn't need to wear his O'Reilly's shirt anymore because he was fired. My son left O'Reilly's and went home with his tail tucked between his legs in disappointed because he was fired and didn't know what to tell his parents. Then on Wednesday they called him to come back to work and my son said, why come back to work when you fired me. Oh come back to work anyway. My son went back and clocked in to go to work and then Mark, the other manager with his big "EGO" said to clock out because you are fired. The manager Mark with this big "EGO" that didn't firer my son the first time made him waste time, money, & gas to go there, to get fired again to satisfy his "EGO" issues. I will post this on social media for no one to ever work for O'Reilly's because how they are treated by the managers with this big "EGO'S" and hope your company get's boycotted. I'm very disappointed in O'Reilly's and never will shop there again. "SAC"
This review was chosen algorithmically as the most valued customer feedback.
I was in the store I go to once or twice a day by my house and have spent thousands and thousands of dollars there, knew all the employees especially the manager on a first name basis. I tried to use my debit card to purchase 2 truck batteries and it declined due to an issue between my bank and recent deposit from paypal which resulted in my account being...
Read full review
This review was chosen algorithmically as the most valued customer feedback.
Today Sunday March 6th 2022 at approximately 5:00 pm mountain time I Joseph Vigil Visited the Oriley Store On Northern Ave, was going In to purchace a car battery. oapon arriva, l I was told by ur employee... If I'm not mistaken He's the manager? A bald male in his late 40s I'm guessing. Any how he was very disrespectful started hollering and cussing at me...
Read full review
O'Reilly Auto Parts
-
Return of core on starter
On 4th of March 2021 I went to O'Reilly's in Archdale Nc to buy a starter for my 2014 Chevy Silverado I paid 297 dollars that included the 50 dollars for core charge. I returned the same day and returned the starter core they then proceeded to put the core charge back on my debit card then told me it would take 3 to5 days before I would receive the money back to my card I am single mother that needs every penny I can get to take care of myself and kids I would like to see if they could change policy to return the core charge immediately upon return of core item they took my money immediately they don't have to wait to receive my money my name is Teresa mcneil number 336-523-5567
This review was chosen algorithmically as the most valued customer feedback.
I arrived at the store at 955pm. I knew exactly what I wanted however the store was closed early. The hours on the door say open til 10 pm. The store manager looked right at me and walked into the back office. She did not come out from behind the wall until 10:01pm. I needed a fuel pump and now I am gonna be sleeping in my car waiting for autozone to open...
Read full review
O'Reilly Auto Parts
-
Ordering part didn't come in like they said.
I ordered a part on Friday early to be in Saturday after 4pm. Well I'm glad I called first!. Employee went and checked and said sorry no part didn't come in!. I'm ticked off and I need my vehicle!. Ordered it again I guess but I don't want it now got it elsewhere! I needed my vehicle asap!. To me you tell your customer in after 4 next day except it to be there! Not being let done saying didn't come in!. Sorry I won't be buying from your store again!
O'Reilly Auto Parts
-
Battery
I bought a new battery in Nov 2020 by Jan 2021 the battery would not hold a charge and the store replaced the bad battery fast forward to Dec 2021 once the weather turned cold the replacement battery would not hold a charge so I took the battery to the local store they told me oh the battery is frozen and when it thaws out they would check the battery for proper operation they charged the battery and told me it's a good battery two months later I'm having the same issue I brought the battery back to the same store today and I got the same response frozen battery they charged the battery again and low and behold it's a good battery I would like to know why my other two vehicles which also sit outside don't have this issue I've never had this issue with a battery unless it was getting old this battery is only 13 months old very frustrating
Desired outcome: Cash refund
This review was chosen algorithmically as the most valued customer feedback.
I purchased a car battery from O'Reilly's one year ago for my 2017 Honda CR-V. The overnight temperature was 45 degrees. I tried starting the car but the battery was too weak to crank the engine. When the temperature warmed up, the engine started without incident. I took battery in to replace it as it was still covered by a three year warranty. The O'Reilly...
Read full review
O'Reilly Auto Parts
-
Return policy
I purchased intake manifold gasket for my 2002 ford e350 when I discovered my

original intake was to damaged to use I went back to my local store to order an aftermarket manifold I was told I wouldn't get credit for the gaskets I purchased the day before. I have never ever returned anything before. for 53. I will never set foot in any oreilly store ever again. I placed my order online where returns are never a problem. Buyer beware if you shop at oreilly
O'Reilly Auto Parts
-
Not refunding total amount of one purchase before crediting to other purchase.
On 02/05/2022 5:35pm purchased booster cables for $53.09 with tax $58.37. I used credit card for purchase. Later returned for a refund only to purchase a battery. After some adjustments made by the salesperson (which was very unclear when I exited the store) this purchase was made the same day 02/05/2022 6:04pm. With all of the adjustments I paid the total amount of $248.38. Again this purchase was made by the same credit card. (Note I have made 2 transactions for the total amount of $306.75) Later found the battery didn't work for my vehicle and I returned for a complete refund. Salesperson that took care of the transaction of refunding/crediting my account had a difficult time understanding what had taken place from the receipts. He elected to refund/credit me the amount of $248.38. Now that transaction did show up as a credit to my account, but I have yet to see or understand why I have not been credited for the $58.37. I keep being told that it was deducted from the battery and I say I've made 2 transactions where is my other money.
Desired outcome: "Please refund the $58.37." I'd appreciate a response.
The incident occurred between 9:30am-10:15 am 2/9/2022 morning at store # 867and after having a discussion with her about charges I was refunded for and upon me leaving the store, I heard her say "It's on the fu****g paperwork. I wasn't expecting this, but she drew first blood, and I didn't have kind words after that in which I had some words of my own.
We are here to help
16 years' experience in successful complaint resolution
Each complaint is handled individually by highly qualified experts
Honest and unbiased reviews
Last but not least, all our services are absolutely free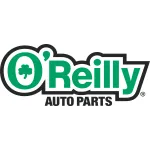 O'Reilly Auto Parts contacts