Bravofly
-
No Refund from bravofly
I booked through Bravofly, Part of Lastminutes company, From Euro Wings fly to Dusseldorf, Germany, the flight cancelled due due to heavy fog and the airline refund my around 557 Pounds to Bravofly but Bravofly and Lastminutes claimed that they have refunded the money but i did not got my money back since January 2022, and i sent several email included my bank statement from the bank officially showing no transaction from bravo fly so they STOOL my money! I have all the evidence of chat box with their agents and all emails. i strongly do not recommend using Bravofly or anything related to lastminutes! Pay extra through officials airline rather than loosing all your money like what happens to me.
Bravofly
-
I have a travel voucher from a cancelled flight July 2021 and unable to redeem
I have attempted to use a travel voucher issued by BravoFly last July 2021 for a flight to Spain that they cancelled. First attempt was in January 2022 to book another flight to Bilbao, Spain. It was cancelled three times so I gave up and booked the flight through another platform. Then last week (April 7 2022) I booked a hotel stay in Madrid for April 22-24. Yesterday I received a email that this was cancelled because of COVID restrictions. This appears to be a bogus excuse because that is the weekend for Madrid Rocknroll Marathon which is not limited by COVID restrictions. I have attempted to receive a cash refund for the voucher because 1) I can't use it without a last minute cancellation 2) It will expire July 2022. I have been unable to contact the by phone. I am in Spain and I get the message that it is a wrong number.
Desired outcome: I would like a refund via cash.
Bravofly
-
Showing flights are available, but they can never confirm them
For the past 3 days I have been trying to book flights for my husband and I, and keep receiving emails that the flights are not confirmed. I spoke with Bravofly's reps, via chat and telephone, and they all say it's the airlines that delete the flights. If this is so, why does Bravofly keep showing those flights as available on their webpage? They say they are just the mediators, but they're not mediating anything since they only show flights which are not available. Moreover, I am trying to use a voucher (a very high amount) I have to pay for the tickets. This is quite dramatic because we don't have any other money to buy those tickets through another agency. If they cannot provide available flights, whilst showing the flights are available, they should just give me my money back so I can buy the tickets I so desperately need to buy. The way they are running their business is not acceptable and does not do right by the consumer.
Desired outcome: Either they find me a flight or Bravofly should just give me my money back instead of the voucher, so I can buy the tickets elsewhere.
Bravofly
-
Flights
I booked tickets on March 27, my confirmation code is 198144668. I tried cancelling less than 24 hours later and they said they said they'll get back to me about the refund. A few days later I got an email from bravofly giving me 3 options of refunds. I don't want or need your voucher! I want my full refund back on my credit card! One of the options were for a refund but they charge a fee, when booking it did not say anything about that. Thanks in advance for your prompt response.
Desired outcome: Full refund credited to my credit card.
This review was chosen algorithmically as the most valued customer feedback.
Réclamation introduite chez Tests-Achat pour Bravofly en copie Iberia Mesdames, Messieurs, Le 11 Décembre 2021 nous avons acheté sur site Internet de Bravofly des billets d'avion en partance de Bruxelles pour La Havane (Cuba), comprenant l'assurance flexible nous permettant de ce fait de modifier la date et l'heure du départ, de modifier la réservation...
Read full review of Bravofly
Bravofly
-
Flight change/refund
This booking site is absolute BS! I have an incoming flight that i need change and they offer no changes and no refunds. When u request anything they basically tell you to wait, with no turn around time. So janky. Worst customer service. And the airline sucks too because they basically blame the booking site. I don't care how cheap it is, DONT BOOK THROUGH THEM!
Desired outcome: I want my money back
Bravofly
-
Voucher from COVID travel
I booked a flight to Australia and due to COVID 19 flights were canceled . After much hassle I got offered an voucher for the travel date with an expiry of last year.

Two months before the expiry date I sent a e mail back to your company requesting the voucher be extended or you credit me back on funds due to COVID 19 restrictions were still in place.

Last month I applied to use my voucher (4976771124202022) booking id 1579989005. and was refused as it seems it had expired even though i requested it to be extended or refunded.

I am seeking my credit be refunded as I needed to book directly with airline due to your company not applying the voucher.
Bravofly
-
Cancellation Refund
I booked a flight (ID Booking : 1966015776) with Condor through Bravofly on March 11th 2022 at 7 pm EST, thinking it was for the next day because they didn't show the year anywhere when I was making the reservation (see attached). It only showed the year 2023 when I got the booking confirmation email (see attached). I called Bravofly as soon as I got it to cancel, but they were closed. I called the next morning within the 24 hours time frame (see attached) at 11:21 am EST, and the agent told me that since it was within the 24 hours time frame, I was able to get a full refund for the cancellation. (Also, the calls are recorded, so that can be checked as well to make sure.)

Now they are telling me that I will not be getting a refund and there is nothing they can do, and that I had to contact the airline. I contacted Condor and Condor's policy is that they give refunds for a cancellation within the 24 hour frame. However, Bravofly has to manage my refund because they were the liaison between the airline and me.

I ask you to please look into my situation. I made sure to cancel within the 24 hour frame and was reassured by Bravofly that I would be refunded. Condor's policy is that as long as I cancel within the 24 hour time frame, I can get a refund.

Thank you.
Desired outcome: I want a full refund for my ticket cancellation because I asked to cancel within the 24 hour frame, and that is Condor's policy and I was reassured by Bravofly that I would get it.
Bravofly
-
Itinerary changes
Very painful trying to change an existing itinerary.

If doing online, you can only change 1 thing and then wait up to 2 weeks for an answer. So if I need to change my outbound and inbound dates, I can only do one at a time.

If you call, the people answering can only take down your information, cannot make the change or help you in any way. You have to wait another few days before getting an answer and that's usually a NO.

this is ridiculously painful and the worst business process ever.
Desired outcome: I want to get a refund only because Bravofly is useless and I will never use them again. Then go through a decent company to get airline tickets.
Bravofly
-
re a refund
Please can i claim a refund for my cancelled flight to Colombo on the 1st November 2021 and returning on the 2nd December 2021 booking reference 1848330614 i was in Dublin Airport before i recieved your email hence i had to re book with another company and stay in a hotel in dublin for a extra 2 nts

Thank you in advance hopefully will get a quick response

[email protected]
Bravofly
-
Flight discrepancy
My flight arrival time at Abu Dhabi was at 3:40 on 24th where as my departure time was 00:50 on 24th Feb from Abu Dhabi to sydney as well . So technically it was an error . So I tried contacting Bravofly but the contact number in Australia was unreachable and also didn't find any other reliable contact details so had to contact airlines and got charged $90 USD .
Desired outcome: Hence I would like to request the refund for that amount. My email address is [email protected] Phone +61422215793
This review was chosen algorithmically as the most valued customer feedback.
This company is a JOKE! DO NOT BOOK WITH THEM! This is a scam. I found them through Sky Scanner. I booked an international flight with them on 2/10 to depart on 2/18 for an urgent family health matter. In the initial email they sent me, they said "We are working to confirm your booking and you should receive an email with all the details soon. StrongIf we...
Read full review of Bravofly
Bravofly
-
I lost my reference number .
I lost my e-mail with my confirmation flight ticket and also i lost my reference number .

Now , i want to add one more luggage , but , i cannot manage my booking , because , i lost the e-mail with confirmation of my flight ,

So , i need to re-send the confirmation of my flight , with my reference code .

My e-mail is [email protected]

My flight is saturday 19 february 2022 from Namsos (OSY) to Bucharest (OTP)

Please re-send the e-mail with reference number , to can add one more luggage.
Bravofly
-
Awaiting Full Refund for cancelled air tickets
I had booked air tickets from Dublin to Mumbai in October 2021. The flights were with Turkish Airlines and I booked the tickets through Bravofly.

Due to Covid related travel restrictions, Turkish Airlines cancelled these flights and on 6th November 2021 I intimated Bravofly and requested for a refund.

Bravofly had acknowledged my email and communicated to me on 11th November 2021 that they have initiated a refund request with Turkish Airlines.

Since 11th November till date, I have been following up with Bravofly and they just have one answer to give me, "Awaiting response/refund from the Airlines"

It's 3 months and I'm quite worried about my refund as I've tried contacting Turkish Airlines directly too. They say the ticket is still open and I need to contact Bravofly as they (Turkish Airlines) can't entertain me any further.

I've contacted Competition and Consumer Protection Commission (CCPC) in Ireland but they are unable to help me since Bravofly are based in Switzerland which is outside the EU.

Can anyone let me know if you are/were in a similar situation and if you have made any complaint with a regulatory body or have received your refund?

Can anyone provide their suggestion?

Regards

Raphael
Desired outcome: Still helplessly awaiting for my REFUND
Bravofly
-
Forzen Ticket 1763837693131
I have a frozen ticket for my return flight from CAI to MCT and when I contacted Emirates airlines to use it, they advised me that you have refunded it already and I need to contact you to use it.

I could not find any details available to contact you except this way. Please let me know how can I use my frozen ticket that you have refunded and taken my own money!

My Email address is: [email protected]

GSM: +968 99259283
Desired outcome: book a flight for me instead on 15/03/2022 from MCT to CAi
Very poor service and cheating as well (refunded my ticket money for the airlines without informing me)
Bravofly
-
Bravofly: Refund is pending since 8 months
The bravofly aka lastminute.com has been keeping it pending of my refund request. THe money has been refunded by the airlines a long time and this agency is not refunding it to our bank account.

The customer service just responds that it is in pending state and someone is working. Without any given estimated time of approval, it is just dragging for months and goes to years.
Desired outcome: Wanted to know the refund status?
Bravofly
-
Cheating service
Bravofly is a cheating service. I have purchased the flights from them from Canada to USA in 2020 and then Covid19 took place. They then promised to refund me but it never happens no matter how hard I have tried to contact them till now.

I will not give it up and keep taking further actions against them. Those who plan to buy from Bravofly should stay away from them.
Desired outcome: No refund received
Bravofly
-
no action taken on time
For the past week I have been trying to call the centre in UK from India (the call is not free) and after 5 whole mins before someone picks up, I get told the same thing. I basically want to rebook my flight from the 22 of Jan to the 3rd of Feb and its the same story. They finally managed to send a link to confirm the rebooking, which doesnt work. This is absolute nonsense. The online chat facility doenst work. No email id that is being monitored. My flight is in 3 days and I dont know if I an going to be flying or not. I have had to go throught all this drama only becuase BRAVOFLY couldnt/cant function efficiently.
The online portal is total cr**. Doesnt let you manage/modify your booking. How difficult is it to call the airline and cofirm if the seats are available or not? I wasted 5 whole days before BRAVOFLY could reply as a result my fare price has gone up. Is BRAVOFLY going to pay for the difference? NO I dont think so, then why do you take so long and after so many phone calls to take an action or pretend to? Worst service I have ever used.
Desired outcome: Anger, frustration, no peace, more ANGER, depression, stress.
MY desired outcome is: I want them to change the flight or give me a full refund for my return journey because they couldnt process my request on time.
Bravofly
-
Not willing to change flight
Booking ID 1896170022

We booked a flexible ticket so we would be able to change the dates if necessary. 10 times already we tried to change the return flight, after making sure there was a flight and every time they reply us it is not possible to change the flight with no explanation when we clearly see there is. It is impossible to get someone on the phone when you call their customer service. They are just fooling us!
Desired outcome: To change the date of the return flight as we paid for
Bravofly
-
Stay away from their trap!
This unethical operation should be reported to UK & Switzerland Government authorities to prevent more customers falling into their trap. After a month daily of email fighting with Bravofly/Lastminute group, hearing one lie and another, all they do is hold onto your money and do nothing until you give up. If you Voluntary cancel your trip regardless what's reasons are, you will not be unable to claim your money back as this is part of their Terms and conditions even if the airline provide a full refund back to them. So their tactics is NO response to you and make their phone line more complicated options and you couldn't talk to anyone, so there is no way you will get any solution in time, and you decide to cancel the booking because you are so sick of dealing with them and lost patience and trust then you fall into their scam trap! luckily we got both virgin Australian and Rex on our back and assistance after constant calls. STAY AWAY from Bravofly/Lastminute Group! All you experience is your holiday being ruined, lost money, time and energy as well as constantly dealing with false and misleading information, endless stress and frustration! The unethical commercial practices is not just harm the public interest also impact on other reputable third parties booking engines and agents. Last not the least the airlines have to deal with Bravofly/Lastminute Group's victims!
We are here to help
16 years' experience in successful complaint resolution
Each complaint is handled individually by highly qualified experts
Honest and unbiased reviews
Last but not least, all our services are absolutely free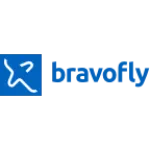 Bravofly contacts