Bravofly
-
cancellation due to unforeseen circumstances
My parents Accidentally cancelled their flights because they just wanted to change the date and time as they realized their vaccinations were not up to date and so my older parents cancelled thinking they could reschedule as they live abroad they done this without my help. They have lost $3,753.86 aud. this is due to the unpredictable times of covid restrictions. I have not seen my parents nor has their granddaughter in 3 years and all they want to do is to reschedule their flights but are only being given up to $500/$600 in travel vouchers. for a young family abroad we can not afford to loose this money for our parents and all we want to do is change dates or if possible get the full refund and rebook.

kind regards,

Leanne Horner

(NOTE: we are happy to pay for anything extra to do this but juts need that full money back)

! have also touched base with consumer rights and complaints australia, who are working with me.
Desired outcome: rescehudle flights or full cash/refund
Bravofly
-
International Air Tickets
My name is Morrigan Biscoe, I have booked returning flights from Brisbane to Colombo through your company.

Originally my partner was booking the tickets for me from Sri Lanka, with his own email address and bank information.

He had trouble as the website froze on the page were you confirm the payment, not allowing him to enter the one off code sent to his phone.

I then tried to book flights from Australia using my own email and bank information, which was successful and I recieved a confirmation email with ky booking number 2039359062.

The following day, my partner was debited from his bank account and sent a confirmation email.

He tried contacting his bank and launched an investigation trying to have the money retracted, and he passed on the contact information for the ticket to me to resolve.

I contacted Bravo using there "help" centre and asked for the ticket he had purchased to be cancelled, I used his email and the booking number 2039185335 from the forwarded emajl he sent me, they then cancelled my ticket (2039359062)

I am concerned that I wont recieve a full refund when the error that occurred was on the companies behalf, and would like some assistance around the topic.

I have done everything in my power to communicate the issues that have arisen and am frustrated at the lack of accountability on Bravo's behalf.

Me and my partner exist on a very limited income and having the cost of 2 tickets when we only expected to budget for 1 has put us under financial strain.

My trip is planned for the 26th of May 2022 could you please communicate with me as soon as possible, so that I can make nessacary financial adjustments if our refund will not arrive before then.

My email is [email protected] and my mobile number is 0476302109.
Desired outcome: Contact before 26/05/2022, a full refund and apology for the inconvenience.
Bravofly
-
Airticket
Bravofly under the lastminute deal company is a scam. I can confirm typing in the right information for my parents name and date of birth. The ticket never captured my parents Middle name that was filled out by me and also the date of birth was moved by a month. All this was their fault and they had me go in circles for weeks and also ask for more money to make the fixes. Ridiculous deceptive services.
Desired outcome: Multiple phone calls and ridiculous amount of money to fix the things that were caused by the website that seems very deceptive and unethical.
Bravofly
-
International Flights
14th May 2022

Booked two return flights from Brisbane, Australia to London, UK. Selected "Classic" (apex) option and said "No" to all the added extras, total cost was AU$3349.21

When the confirmation email arrived it had been put through as a "Fullflex" package at a total cost of AU$3846.14.

This is a clever scam because normally there would be no evidence to show that it was not what you selected. However, I took a screenshot of the booking page before submitting it.

As other have stated; it is impossible to contact anyone using email, phone or online chat.

This is fraud and I am tempted to take to straight to VISA but then I would have to lose this flight and rebook. Would prefer not to do this
Desired outcome: To keep existing booked flights and have them changed from Fullflex to Classic, as booked and have the price difference refunded.
This review was chosen algorithmically as the most valued customer feedback.
TOTAL SCAM DO NOT BOOK THROUGH THIS WEBSITE! I booked a flight and bought all of the packages so that I could get free flight changes and free cancellation etc. First of all, when I wanted to change my flight I had to submit a request and then I heard back a couple days later that my request was approved and then they sent me an email where I could either...
Read full review
Bravofly
-
I am complaining about by refund pending from 2020
My booking is 1506112630 with Bravofly and we were to take a flight in 2020 which offcourse couldn't get materialised due to Covid-19 flight bans.

I have been writing, calling to this complaint all in vain till now and all I get is excused, wrong commitments and lies.

I want my refund and I am tired now of follow ups and feel cheated in this process by Bravofly
Desired outcome: Full refund of my money
Bravofly
-
Reschedule the flight date
I booked a flight and paid the extra fee to change the flight date if I need to.

After a few days I requested to change the flight date.

They sent me a quotation with new schedule and price adjustment fee , I accepted and asked them to process the quotation. After a few days they sent an email saying that price is changed and they are unable to confirm the change. And then they sent the 2nd quotation, I accepted it right away, but after two days again they said price is changed and they cannot confirm the change. They send me the 3rd quotation , as you can guess, again they said they cannot confirm. Now they've sent the 4th quotation with higher adjustment fee. Why confirming the change should take few days ? Why can't you process your own quotations ?

I called them them every day , their costumer service is useless.

I'm so frustrated and angry , this company is a SCAM. I do whatever I can to reveal their true identity which is BS and SCAM.
Bravofly
-
Tickets refund
Dear Sir,

Have a nice day!

I am writing this email to highlight on an important issue which is my tickets refund.

Please note that I had booked tickets for me and my family (4 passengers) on SAS airlines via Bravofly agency. My round trips supposed to be from on 14 June 2022 from Beirut to Stockholm and to be returned on 29 July 2022. (Attached files for your kind reference). But due to mistake I had been made I decided to cancel our tickets keeping in mind that my tickets are flexible and refundable.

I followed the procedure and approached the agency and proceeded with the required formalities to cancel my tickets, then I recieved confirmation from Bravofly on the same day (12 April 2022) that they will compensate me with 13090,38 Kr.

I confirmed this via email and awaited to get the said amount.

I tried to approach Bravofly many times and discussed my case in order to pay back my money but in vain. Moreover I approached the contact number in Stockholm but they disconnect my call while I was speaking with them. Therefore I decided to write to SAS airlines directly hopefully you can assist me to get my money back especially the cost of the tickets have been refunds from SAS airlines to Bravofly as per procedure, I believe.

Bravofly booking number: 1997686614

Below are passengers details:

Mohamad Elhaj E-ticket: 1175866424820

Marseil Alsaeed E-ticket: 1175866424821

Rashid Elhaj E-ticket: 1175866424822

Linn Elhaj E-ticket: 1175866424823

PNRSTJ46A/UKQLVC

I am looking to hearing from you as soon as possible.

Thank you in advance.

Your Sincerely,

Mohamad Elhaj

[email protected]
Bravofly
-
Issue not resolved in time
I ordered a ticket from new delhi (india) to jfk (new york) on 9 may to 2nd june.

The bravofly website mistakenly printed my dob, isuue date and expiry date (passport) wrong! I asked there chat representative to do the needful as my flight time is close he assured me that it will be done in time by concerened department. No action was taken. Today I got confirmation of ticket with wrong initials. Again... I called chat representative "arjun" he again assured me the things will be resolved. Dear bravofly you think we passengers have this much time... I asked him to give any suitable no. In usa, he gave me uk no. My booking id is 2010719025.

Iam requesting again to resolve this issue asap.

[email protected]
Bravofly
-
Bravofly as a company may more a scam
I booked a flught this morning from kaula laumpa to Phuket $385 AU. After booking 2 minutes later I recieved an email saying it was canceled I will recieve my refund with in 2 days.

No explanation what so ever. Money was taken and not returned. Why would take the money out then cancel?

I booked through skyscanner. As everyone knows these days its hard to contact anyone when this happens. They dont care.
Desired outcome: Have not heard from these scammers.
Bravofly
-
SCAM / STEELING my money
i booked a ticket ,, after clicking conferm ,, the site changs the date to one month earlier , then you realize that you don't want this ticket and you want to change it ,, after that you find a terrible price then you click the glory button CANCEL , then you'll reciveve a call conferming your cancellation -40$ non refundable the call will be from Italy ,, Monako , afterwards you will get a E-letter on your email tells you click to refund afterwards they'll tell you there is a problems due to (Bla - Bla - Bla) from turkish airlines to covid to weather ,, reasons never ends ,, and the money you never see!

how there is no authority
Desired outcome: get back my money and money who they scammed ,, take a look on thier facebook bage ,, they scam people
Bravofly
-
No Refund from bravofly
I booked through Bravofly, Part of Lastminutes company, From Euro Wings fly to Dusseldorf, Germany, the flight cancelled due due to heavy fog and the airline refund my around 557 Pounds to Bravofly but Bravofly and Lastminutes claimed that they have refunded the money but i did not got my money back since January 2022, and i sent several email included my bank statement from the bank officially showing no transaction from bravo fly so they STOOL my money! I have all the evidence of chat box with their agents and all emails. i strongly do not recommend using Bravofly or anything related to lastminutes! Pay extra through officials airline rather than loosing all your money like what happens to me.
Bravofly
-
I have a travel voucher from a cancelled flight July 2021 and unable to redeem
I have attempted to use a travel voucher issued by BravoFly last July 2021 for a flight to Spain that they cancelled. First attempt was in January 2022 to book another flight to Bilbao, Spain. It was cancelled three times so I gave up and booked the flight through another platform. Then last week (April 7 2022) I booked a hotel stay in Madrid for April 22-24. Yesterday I received a email that this was cancelled because of COVID restrictions. This appears to be a bogus excuse because that is the weekend for Madrid Rocknroll Marathon which is not limited by COVID restrictions. I have attempted to receive a cash refund for the voucher because 1) I can't use it without a last minute cancellation 2) It will expire July 2022. I have been unable to contact the by phone. I am in Spain and I get the message that it is a wrong number.
Desired outcome: I would like a refund via cash.
Bravofly
-
Showing flights are available, but they can never confirm them
For the past 3 days I have been trying to book flights for my husband and I, and keep receiving emails that the flights are not confirmed. I spoke with Bravofly's reps, via chat and telephone, and they all say it's the airlines that delete the flights. If this is so, why does Bravofly keep showing those flights as available on their webpage? They say they are just the mediators, but they're not mediating anything since they only show flights which are not available. Moreover, I am trying to use a voucher (a very high amount) I have to pay for the tickets. This is quite dramatic because we don't have any other money to buy those tickets through another agency. If they cannot provide available flights, whilst showing the flights are available, they should just give me my money back so I can buy the tickets I so desperately need to buy. The way they are running their business is not acceptable and does not do right by the consumer.
Desired outcome: Either they find me a flight or Bravofly should just give me my money back instead of the voucher, so I can buy the tickets elsewhere.
Bravofly
-
Flights
I booked tickets on March 27, my confirmation code is 198144668. I tried cancelling less than 24 hours later and they said they said they'll get back to me about the refund. A few days later I got an email from bravofly giving me 3 options of refunds. I don't want or need your voucher! I want my full refund back on my credit card! One of the options were for a refund but they charge a fee, when booking it did not say anything about that. Thanks in advance for your prompt response.
Desired outcome: Full refund credited to my credit card.
This review was chosen algorithmically as the most valued customer feedback.
Réclamation introduite chez Tests-Achat pour Bravofly en copie Iberia Mesdames, Messieurs, Le 11 Décembre 2021 nous avons acheté sur site Internet de Bravofly des billets d'avion en partance de Bruxelles pour La Havane (Cuba), comprenant l'assurance flexible nous permettant de ce fait de modifier la date et l'heure du départ, de modifier la réservation...
Read full review
Bravofly
-
Flight change/refund
This booking site is absolute BS! I have an incoming flight that i need change and they offer no changes and no refunds. When u request anything they basically tell you to wait, with no turn around time. So janky. Worst customer service. And the airline sucks too because they basically blame the booking site. I don't care how cheap it is, DONT BOOK THROUGH THEM!
Desired outcome: I want my money back
Bravofly
-
Voucher from COVID travel
I booked a flight to Australia and due to COVID 19 flights were canceled . After much hassle I got offered an voucher for the travel date with an expiry of last year.

Two months before the expiry date I sent a e mail back to your company requesting the voucher be extended or you credit me back on funds due to COVID 19 restrictions were still in place.

Last month I applied to use my voucher (4976771124202022) booking id 1579989005. and was refused as it seems it had expired even though i requested it to be extended or refunded.

I am seeking my credit be refunded as I needed to book directly with airline due to your company not applying the voucher.
Bravofly
-
Cancellation Refund
I booked a flight (ID Booking : 1966015776) with Condor through Bravofly on March 11th 2022 at 7 pm EST, thinking it was for the next day because they didn't show the year anywhere when I was making the reservation (see attached). It only showed the year 2023 when I got the booking confirmation email (see attached). I called Bravofly as soon as I got it to cancel, but they were closed. I called the next morning within the 24 hours time frame (see attached) at 11:21 am EST, and the agent told me that since it was within the 24 hours time frame, I was able to get a full refund for the cancellation. (Also, the calls are recorded, so that can be checked as well to make sure.)

Now they are telling me that I will not be getting a refund and there is nothing they can do, and that I had to contact the airline. I contacted Condor and Condor's policy is that they give refunds for a cancellation within the 24 hour frame. However, Bravofly has to manage my refund because they were the liaison between the airline and me.

I ask you to please look into my situation. I made sure to cancel within the 24 hour frame and was reassured by Bravofly that I would be refunded. Condor's policy is that as long as I cancel within the 24 hour time frame, I can get a refund.

Thank you.
Desired outcome: I want a full refund for my ticket cancellation because I asked to cancel within the 24 hour frame, and that is Condor's policy and I was reassured by Bravofly that I would get it.
Bravofly
-
Itinerary changes
Very painful trying to change an existing itinerary.

If doing online, you can only change 1 thing and then wait up to 2 weeks for an answer. So if I need to change my outbound and inbound dates, I can only do one at a time.

If you call, the people answering can only take down your information, cannot make the change or help you in any way. You have to wait another few days before getting an answer and that's usually a NO.

this is ridiculously painful and the worst business process ever.
Desired outcome: I want to get a refund only because Bravofly is useless and I will never use them again. Then go through a decent company to get airline tickets.
We are here to help
16 years' experience in successful complaint resolution
Each complaint is handled individually by highly qualified experts
Honest and unbiased reviews
Last but not least, all our services are absolutely free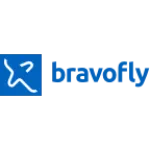 Bravofly contacts