Booking.com complaints
1154
Booking.com
-
Hotel, Bait and Switch
Booking.com advertised a hotel room, Mayan Vidanta in Acapulco, 3 bedrooms, for the dates we wanted and we booked the apartment, received and received confirmation then we bought no refundable plane ticket jets. Then, the hotel contacted us asking to change dates. We called Booking. Com and we're told that the hotel is complying with our original dates, then, the hotel tried to gives us a two befroom instead of three bedroom room. We said "No", and they cancelled our reservation. Booking.com then offered us a residential house with an undisclosed address. We looked up Booking.Congo find the property and found our original Mayan Vidanta apt still being advertised. I booked it, my husband booked it, then we both cancelled. We are now scrambling one week before our family of 6 trip to find accommodation. There have been numerous phone calls to Booking.com. The last rep hung up on me when I asked to speak to a manager.
Desired outcome: The original reservation would be desirable, but I doubt it ever existed in the first place. Bait & Switch. It is still advertised as available.
This review was chosen algorithmically as the most valued customer feedback.
Conf # 85889ED073975 Acct/Inv #115-903015 Larry Burghdoff On 3/19/22 we made a reservation through Booking.com for the Super 8 Motel West in Albequerque, NM. Your description gave us reason to believe we would have a clean room with breakfast the next morning before resuming our travel. Upon checkin, we were told they did not provide breakfast and there...
Read full review
This review was chosen algorithmically as the most valued customer feedback.
I booked with booking.com for a room with a handicapped child. I needed a room ground floor, view to room. The hotel was very nasty but I did get a ground floor. The room was behind a wall not visible to parking lot. To the left of the door there was a road. To the right out to parking lot. I ran out to get my grandsons braces and medication I was I a very...
Read full review
Booking.com
-
placing our property with you
this letter arrived today with no clear explanation in simple non legal terms why our property has been removed from Booking.com

8233853 TEMPLE HOUSE

Temple House Ramla st reet Al Bairat West Bank Luxor Egypt

luxor, Egypt

24 March 2022

Dear partner,

We're sending this email to inform you that your accommodation agreement with us has

been terminated with immediate effect. This decision was made as a result of a breach of

article 7.4 (iii) in the General Delivery Terms.

If you have any questions or concerns, please reach out to your account manager or Local

Partner Services. Please refer to article 10.2 (vi) of our General Delivery Terms, the Ext ranet

and Partner Help for more information on our complaint procedure.

Yours sincerely,

Booking.com BV B.V.

not only is there no clear explanation my UK mobile number was never added as requested to my profile and as a result I could never log in via Pulse to check my details, even through the admin portal I had very little and no understanding of what the problem was with our booking advert
Desired outcome: re-instate our property ASAP and update my login profile details so I can use Pulse and check they system, please clarify where the letter was sent for us to confirm our exact property address as we have never received it
Booking.com
-
Hotel Ohana Hale Kona Hawaii, reservation nr 2888078893
Hi

The complaint is about bedbugs in the place I stayed in Kona, Hawaii.

We were bitten by bedbugs.

After the first night, I sent the owner that there are bed bugs in my room, and asked them to fumigate my room. I was promised to be done so. And Nothing like that happened. I am all bitten by the bedbugs.

My stay was from 15th of march till 21 of march

reservation number 2888078893
Desired outcome: I want to receive my money back, that we pay for the stay back as reparation for my and my friend's suffering, itches. It is 1 158,01 uSD.
This review was chosen algorithmically as the most valued customer feedback.
I booked a lovely garden flat one night, for a special event The host was helpful at first, although automated replies about time getting there, parking etc. I became worried nearer the time, that there were no personal answers to emails/phone calls/ chats which I kept sending. I needed to the key box details etc. I rang Booking.com the night before and...
Read full review
Booking.com
-
Buggy website, deceitful information and gaslight
I double booked a night thanks to Booking.com buggy website and was facing a £100 payment for a hotel where I couldn't stay unless I can duplicate and sleep in two places at once. I was assured this would be dealt between the hotel and Booking.com at no cost for me given the reason for the issue but that is far from what happened.

Instead I was charged for the night I didn't spend and then gaslit and disrespected by Booking.com and the hotel to the point that my sanity was being questioned - Booking.com was arguing I tried to check in that hotel!

Absolutely disgusting and neither company accepted responsibility, only being moved to show respect and compassion when I finally broke to tears after being abused for a whole day and out of £100 when I'm still a student with limited funds.

I have been reading horrible reviews about Booking.com saying it's a scammy business and I'm scared because this happened to me and it still wasn't solved.
Desired outcome: Be refunded the full amount I was charged for the hotel where I didn't stay
Booking.com
-
About a hotel booked through booking.com
I booked a room at Middlegate Hotel in Pembroke it was not upto what I expected and moved out after the first night stay, I noticed the building is rundown and needs to be decorated and upgraded throughout. I arrived at 22.30pm asked for a cup of tea but they didn't have the blend I drink so I asked for water which he was going to charge me for, I also noticed cobwebs around the kitchen door and looking further in the kitchen looked dirty. I went to the room which was smaller than I expected and was told there is no room service and that they don't come in the room there was no refreshments the TV only had two channels and the shower area was even smaller which I could bearly move in. After staying the first night I hardly slept and felt very closterfrobic and feeling very stressed that evening there was also a light kept coming on lighting the room all night. Later the next day in the evening I was feeling really anxious and closed in so I decided to go and look for another room in a different hotel which was luxury compared to Middlegate hotel. I called at Middlegate Hotel to ask if I could pick up something I had left in the room in the dash to pack my belongings, he asked me have I not got my key I said I left it in the door he hadn't even noticed I had left the night before. I asked if it was possible for a refund he said I have to do it through booking.com. so I messaged them and the answer was no. I did a review and noticed they put a different picture of the room I had, they also only showed the good bits I wrote about the different hotel that I moved to. I asked for it to be removed off the site and they said I had to make a request for new questionnaire review I tried but couldn't do it and they didn't send one I was getting really stressed and anxious by then which made me to be a little rude I then asked politely but have had no reply. I then looked at there complaints review and it was not good.
Desired outcome: I would appreciate a refund for the money I paid for a bad service and that my review is removed from the site pronto. Thank you.
Booking.com
-
unsafe property
I booked a villa with Booking.com in Cairo, Egypt for 2 nights. The villa was not able to be secured, the entrance gate was broken as well as a large walk through window on ground level. Anyone could literally walk into the villa. The villa was dirty, amenities like the pool and towels were unavailable. The beds were dirty and the mattress very old. It was a noisy neighborhood, with many men walking in the street. We did not feel comfortable or safe sleeping there. I tried to contact the owner, without response. We stayed in a hotel nearby.
Desired outcome: I would like all my money refunded. The minimum we should get one nights stay and the add on costs: cleaning, electric which equals $100
Booking.com
-
Hotel did not use Booking.com
I prepaid $249.44 to Booking.com for Belagio Hotel, Las Vegas for one night (Dec9-10, 2021).

At front desk of Belagio I handed "Karla" print out of the booking.com payment.

Karla asked for My Credit Card. "Why", I asked.

Reply from Karla: " To pay resort fee and if you take any food items from the room refrigerator."

Later, my Mastercard statement showed that I was charged by Belagio for $175.00 Room Rate.

The booking.com fee of $249.44 was ignored.
Desired outcome: I want Refund from booking.com in the amount of $249.44.
Booking.com
-
No Shows and NON payment
Re : Smart Flex / NO Shows / VCC payments

We opted out of Smart Flex (not sure who opted in on our behalf)! Receiving long stay and multiple room bookings from Smart Flex, we send the guest their confirmation, however, do not request payment because the booking notes say it's a Virtual CC payment, to be taken off a day after the guest(s) arrive, so all good right? I mean VCC payments are guaranteed?! WRONG. guests do not show, and when we take payment the card declines. Of course, I report this by sending a message on the extranet, BDC replies (standard template) instructing me to report the card they will then ask the guest for new cc details.. but its a VCC so how do they reason that they will ask the guest for new details? They (BDC) were paid already!, now they need to pay us. The 2nd option is to mark the reservation as a no show, ok but then they actually force you to waive the comms, because if you don't they will still charge you the commission even though they know the guests did not show!

All these bookings had been blocking our online availability and we've been showing away guests! I mean as if we haven't lost enough during the pandemic now they hustling us for more!

It's frustrating seems like if it's a complaint about BDC we should rather put it on a postcard and send it to Santa at the North Pole - it'll stand a better chance of being read ...

Always getting a nonsense reply from someone who really doesn't give a flying one about our situation, telling us that we are wrong to expect better, etc. Then I reply to it, then reply again, and again. I've been insisting on the complaint being handled by our accounts manager or someone other than the minions who normally reply! guess what, NO response.

For your perusal I've taken the liberty to include my latest message to booking.com;

We now have had numerous Smart Flex bookings that the guests do not show, that we should honour but booking.com does not honour to pay us when the guests do not show up. All of these bookings were VCC payments, when we proceed to take the payments from the virtual credit card details provided, the payment(s) declines? Booking.com then advises us to mark it as a no-show and waive the fees, this is the bottom line, there's nothing else we can do, is there's no support from booking.com for us? As far as my knowledge goes a VCC payment is a guaranteed payment? How come the booking.com card declines? Why can't you provide us with new VCC details? I think this is deception and thievery, do you get the payment from the guests and then not inform us when they cancel? You then force us to mark as no show or request new card details that we never get and if we do not mark the booking as a no show you still invoice us for the comms, for a booking you know didn't arrive! This is unacceptable and I'm sure against the consumer protection act. We want answers, not the usual, automated templates you use!

On more than one occasion you billed us for the commission after we requested feedback, we have mailed you, talked to you over the phone, messaged you on the extranet and you could not give us an alternative VCC, I've provided you with the booking confirmations where it clearly stated that it is a VCC payment, which you denied and shifted the blame to Nightsbridge the channel manager?! I request that you cancel this on your side and offer us a credit for this commission amount.

Please advise how we will be compensated for these losses or where I can report these unfair business practices of booking.com? This is not a mutually beneficial relationship!
Desired outcome: Payments and credit
Booking.com
-
Hotel reservation
We recently booked a room in Corpus Christi through booking.com they did not have a working TV phone and the toilet would not stop running they moved us into another room the second night but when I tried to call booking to get a discount a refund on the first night they refused to provide a discount stating that they work with a third-party and they have no way to do that. I have since Disputed the charge on my credit card and we'll go that route
Desired outcome: Partial or complete refund of my hotel fee
Booking.com
-
Refund
Last fall we cancelled United Airline tickets, purchase thru Booking.com, to Oaxaca. On 10/05/2021 United issued refunds for both tickets (ticker numbers 0167569875980 and 0167569875981 each for $772.26 totaling $1,552.52) to Colville Travel. We have never worked with Colville Travel, they are in Washington State and apparently partner with Booking.com. I have contacted Booking.com for months thru emails and phone calls. I have called and written Colville Travel. A lady at Colville reports to me that the funds where returned to Booking.com. There are many many conversations to report to you but, the last written correspondence from Booking.com dated 2/14/2022 shows 3 of 4 steps being completed -1)refund request received 2)refund application to United Airlines and 3) Waiting for United Airline to process the application - Which of course was already issued 10/5/2021 to Colville Travel. I can only reach them thru their call center flight department. The people their cannot help at all and consistently "no supervisor is available". I have written them directly in Sweden but, they provide no number to reach them by phone. They responded to my written letter with the above correspondence I have shown above "waiting for United Airlines to process"
Desired outcome: Refund of our funds
Booking.com
-
Misleading advertising... "no cancelation fees."
I books the H10 Hotel Tarragona and canceled (to reschedule for longer stay). November 26, 2021 cancelation was more that 3 days before check-in. When I arrived the hotel said I was a no show and charge me one night for cancelation. I contact Booking.com, a case was assigned and provided them all the email correspondence between them with the cancelation and rebooking.

Booking states they are still working however, my last email to them, no reply and it has now been months of no activity or refund.
Booking.com
-
Reservation Incorrect Charge
I had a reservation for 4 nights at Santa Maria Volcano Lodge in Costa RIca, from 16 Feb to 20 Feb 2022. The price on booking.com was listed as $68. The final price with the VAT of 13% included was listed as $76.84,

The lodge had me pay for everything by credit card at the end. They charged me the total price of $76.84 and then additionally added the VAT of 13% so that I paid that tax twice. I was not given a receipt and my credit card charge was for the lodge and meals. Unfortunately I did not double check the booking.com price at that time and did not realize until later I had been overcharged.

I contacted booking.com several times over this issue via chat. The lodge insists they did not overcharge me. Yet the lodge admits they charged me $76.84 PLUS VAT 13%. So while the lodge has admitted the charge which was more than the booking.com fee, booking.com chat staff have not been able to understand I was overcharged and refuse to provide my refund for the overcharge.
Desired outcome: Reimbursement for the 13% EXTRA VAT PAID OF $8.83.
Booking.com
-
Hotel accomodation in Goa
I had booked a hotel Candolim sands, Goa for 8 people - Details being:

Rooms: 4

Dates: 18 march to 20th March.

The bookings were done through their their linked and managed site "Priceline"

The bookings were done atleast a month prior to our schedule. However just before the trip they cancelled our bookings sighting an excuse for wrong credit card which I dont believe to be true. As per their email I had contacted the hotel within 24 hours as well and not just once but many times.

They told me to secure my bookings again via the app and when i tried booking it again I noticed that the price had gone up from initial 17000 something to 35000 INR. Their staff was also rude and not co operative and had no sense of consumer satisfaction and care. They even denied that my reservations included breakfast. The screenshots from my bookings are attached below for reference.
Desired outcome: Monetory compensation and a apology email.
Booking.com
-
Hotel reservation for quality inn. Canceled my hotel after paid in full
I booked a hotel with your company on Feb 14, 2002. I reserved and paid in full the quality in from 21-25. My booking number 3425482471 and pin code 3055. I called customer service and the service was poor. No help. They gave me one number to a hotel that was fully booked. I was left on the first night of my vacation to stay sleeping in my rental car with my family. This was very unfair and unexpected, especially since the hotel was paid in full. The hotel was reserved under my husband Carlos Salcedo

Please if you can give me a call in reference to this matter I will really appreciate it. 917-376-8844. I do not want to upload all this for public reservation reviews.

Sincerely,

Luzmarina salcedo
Desired outcome: free stay at a hotel for 5 days in west palm beach
This review was chosen algorithmically as the most valued customer feedback.
We were looking forward to a relaxing stay in a cosy and well looked after cottage. We found the kitchen was well equiped and the main bathroom was as a good standard. However when we opened the front door, e encountered a very strong musty smell. The bedrooms had a stronger musty odour. In the third bedroom there was a distintict urine smell near the...
Read full review
Booking.com
-
Fees charged
I had a booking at Park Beach Cabins in Coffs Harbour on the 19th of February, byt due to my son getting Covid I was not able to go. I organised for another couple to take over the booking as they were going on that weekend. They did take the booking and paid for the cabin on arrival.

I have since been charged the $180 for the cabin rental. I have attempted on a number of occasions by phone and email to get in contact with the owners to no avail.
Desired outcome: Money refunded
Booking.com
-
Booking.com reservation-- Ghost Booking
I booked a room on Saturday afternoon for that same night through Booking.com When i arrived at the hotel, I was informed that there was no reservation for me and that the hotel had been sold out since the previous Thursday. I tried calling Booking that night; was just on hold waiting for long time.

After spending 45 minutes in the hotel lobby looking for another room, the clerk was generous to offer me a room that was "out for service", as the heating and air was not working properly. At 1:30am, I accepted the room.

I have asked Booking to refund me my money for the stay, as they should have never given me a confirmation to a hotel that was completely full 2 days before my arrival date. Additionally, I should not have to pay for a room that doesn't have heating or air.

Each time i have spoken to someone from Booking about this issue, I get placed on hold for " a brief moment" and then get disconnected. This has happened 3 times, consecutively.
Desired outcome: Refund money
We are here to help
16 years' experience in successful complaint resolution
Each complaint is handled individually by highly qualified experts
Honest and unbiased reviews
Last but not least, all our services are absolutely free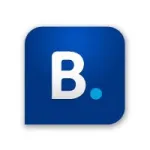 Booking.com contacts