Booking.com complaints
1154
Booking.com
-
Taxi from New York, on 13th April 2022
Your Reference 55248368

This taxi was booked to collect us from New York but did not turn up.

We went through immigration, quite Busy, when looking for the driver he was not there, waited for him to show but after 1 hour no joy. Then had to take yellow cab( long wait ) the service says he will wait 45 mins after flight. Very Disappointed. At least I would my money back
Desired outcome: Cost Refunded
Booking.com
-
Bought tickets for a company that was not in operation
I bought 3 tickets for a hop-on hop-off tour in NYC on Thursday, April 14.

Firstly, the directions on the confirmation link "get directions" took us to a completely different location that stated on the confirmation.

Secondly, when we got to the location listed on the confirmation there were no busses in sight. We waited for a while and even spoke to an NYPD officer who told us that the business was no longer in business.

thirdly, there was no business address or contact information for the business

and when we tried contacting Booking no one responded until 4/5 days later

fourthly, we had to purchase tickets to a different tour at twice the price

Lastly, Booking.com refuses to refund our money - they claimed the business said that they are operational.

This is the last time I will ever use Booking.com
Desired outcome: I would like my money refunded as the busses were not where they indicated they would be and thus I was unable to use the tickets
Booking.com
-
Payment has been made on going booking but before confirming my contact details
1) [email protected]

2)Treebo Trend South Avenue Pondicherry

3)16/04/22 to 17/04/22

In booking. Com have tried booking of above mentioned place which seems to made payment to process without contact details. In which the payment made of 3512/- but not booked... After this I made a mail to booking. Com... They replied within 3-5 working days payment will be reflected back in your account. Yet I didn't get payment and the customer support whom I texted him now for two to three times doesn't reply.
Booking.com
-
Air-Ticket
Dear Booking.com,

I had booked Air-ticket on 23 March 2022 due to emergency travel of my in-laws. The flight booked was connection flight via Abu Dhabi.

Bahrain to Abu Dhabi by Gulf Air and Abu Dhabi to Thiruvananthapuram by Air India Express. We had reached Airport on time.

On reaching the Etihad Airways counter, they refuse to issue boarding pass due to fact that they have no tie-up with Air India Express. As per Etihad counter staff, they are not able to get Air India Express flight details in their system. I hope this is due to tie-up problem with the carriers.

We contacted Air India Express and confirmed the ticket booking. They have booking in their system from Abu Dhabi to Thiruvananthapuram. They send us the booking details by email too.

We showed the details to Etihad counter that we have connection flight from Abdu Dhabi and confirmation details. But they said, if you have Visa to Abu Dhabi, we can issue boarding pass. Which is practically not possible at that time.

Due to last minute, purchase of new flight ticket, arranging money and above all the tension and mental pressure was beyond its limit. The gate closed already when we reach to the flight entry gate and with the kindness they let us to travel.

Finally purchased a high value ticket and travelled.

Dear Booking.com, I need to get compensation on this loss.

I request your complete attention this regard and earliest reply.

Regards

Arunkumar S

00973-66969888
Booking.com
-
Booking.com doesn't follow PCI requirements
Booking.com gives your credit card info in PLAIN TEXT to the hotel. Anyone working at the hotel can then use your credit card for fraudulent purposes.

I stayed at the Hotel Ponce De Leon on 4/15. They showed me a printout from booking.com.with my credit card info on it. The entire number was shown...not just the last 4 digits.

This procedure of sending hotels credit card info unencrypted needs to be changed.
Desired outcome: Booking needs to send encrypted CC info and use a token for payments.
Booking.com
-
Hotel booking
While searching booking.com I booked oyo property 81833 , hotel red rose at bagaluru for three adults (01 room) with break fast from 09.04.2022 to 11.04.2022.

On 04.04.2022 i received confirmation mail regarding hotel booking for total amount of rs 5668.15

As advised through confirmation mail i paid partial amount of rs 3196.67 on 05.04.2022 So that my booking will confirmed.

But when i reached hotel on 09.04.2022 at 08:30 pm i was not allowed to check in citing reason that rooms are not available.

Person at reception told me to contact OYO and we will be shifted to some other hotel and further advised to cancel booking then he will do something.

I have no option other than to look for another hotel. Just imagine at night i am looking for another hotel . Then i cancelled this booking. A message recd regarding refund of rs 1065 via upi id and this amount is also not credited to my account.

My question is that why rs 2131 is deducted from my advance payment .

You are requested to look into the matter and refund my full advance of rs 3196.67 other wise i will go to court.

I can also provide the taxi no and time which i hired from airport to hotel red rose OYO 81833.

Hoping for positive response.

Thanks

Bhupendra singh bisht
Booking.com
-
Refund request
I have been trying to get a refund from Booking.com for over two years now. In Feb 2020 I booked a hotel in Paris for a stay scheduled or later on in March 2020. As it got a little closer to the date Covid-19 meant that emergency travel restrictions were suddenly in place and I couldn't leave my country to holiday in Paris. I cancelled the booking and Booking.com sent me confirmation of the cancellation with zero charge. The hotel, however, still took the payment from a credit card that must have been supplied to them by booking.com.

Since then I have continued to try and make contact with the hotel and with booking.com to receive a refund. Booking.com asked me to email them proof of purchase/bank statement etc which I have done, and now I cannot even get through to them on the phone as they are saying they no longer recognise my confirmation number for the booking.
Desired outcome: Refund needed for stay that I could not complete and was cancelled free of charge.
Booking.com
-
BOOKING NUMBER 2864522134 dtd 3/11/22
Due to illness, I was not staying 3d night, very hard for me to get my refund, "partner EXTENDED STAY AMERICA SUITES" was unhelpful with this, please credit my card from this locale or respond with justification for not doing so, thank you, PAUL SIVERTSEN if this is too short, let me tell you about your arcane procedures' and how they are set up for the customer to always loose
Desired outcome: refund from extended stay america suites
This review was chosen algorithmically as the most valued customer feedback.
Thursday 14th April 22 4.00pm arrived at the apartment to find that the description was rather misleading. but hey that's often the case and the place was relatively cheap so not too much of a surprise there. however on the path leading to the apartment's front door first I came across broken glass followed by overgrown weeds and some rubbish lying in...
Read full review
Booking.com
-
Quarto Privativo em Condominio Address: R. Castorina Faria Lima, 117, ap 102 - Portuguesa, Rio de Janeiro
Confirmation number

2183.724.782

PIN code

1046

Owner sells single bed bedroom with baby/child matress under the single bed as a twin bedroom.

At the date of arrival, impossible to cancel since everything's booked furing carnival time imn Rio de Janeiro.

After hours of talking, the owner installed an adult matress in this tiny bedroom which makes it almost impossible to open the door any more.

He asked me to input no show in booking.com since he "reconfigurated" the room. Idiotic crook. I did notm of course and, on the opposite, informed Booking.com about this scam after leaving that place.

Booking.com customer service, in a surprising and ridiculous way, finally told that I can not be repaid anything since the crook owner does not want.
Desired outcome: Payment back
This review was chosen algorithmically as the most valued customer feedback.
Book ref 3369333849 pin 7252 We booked this accommodation and paid in full. A few days before our holiday was due to start, my husband became ill so I messaged the owner to ask for change of dates. They messaged back to say this was not possible. On 2/4/22 my husband had shown no signs of improvement so I phoned the property and left a message on their...
Read full review
Booking.com
-
Duplicate Charge by Booking.com
Please note that today I received my Bank Visa Card Statement, and it shows a Duplicate Charge relating to my booking of 3 nights (March 27th, 2022, to March 30th, 2022), Confirmation Number: 3795463097, at "The First Collection at Jumeirah Village Circle" as per the following transactions:

Description Amount AED



Hotel at Booking.com 2,828.82

27-03 Amsterdam NL

The First Collection 2,947.27

27-03 DUBAI AE

I was charged twice for my stay and hereby request Booking.com to correct the duplicate charge by reversing the charges of AED 2,828.82 soonest please.
Desired outcome: Please reverse the Hotel at Booking.com charges for the sum of AED 2828.82 charged twice to my Visa Credit Card unfairly
Booking.com
-
App problem lead client double charges
I booked for the first unit and pop out that the first unit been sold out and will proceed to fully refund to me, (as your booking,com app cannot been screenshot at that moment, so i no have the proof). Because the first unit been "sold out", so i go for second one, after the second one been successful, suddenly i been notified that I have confirmed booking for this 2 units.

Who will booked for 2 units to stay in 1 night?

Now is the apps fault and suddenly become our consumer fault, so as a consumer I have to bear the booking cost fee. There is very unfair to me as consumer.

For your information, confirmation no.: 3880.212.160.

Please upgrade your apps function and improve your customer services.
Desired outcome: Fully refund me the cancellation costs
Booking.com
-
Réservation Hôtel EDEN du 03/04/2022 N°3882.613.590 Code 7240
Nous n'avons pas pu honorer notre réservation ci-dessus pour cause de maladie (Covid).

Impossible de joindre l'hôtel, téléphone en dérangement, pas d'internet disponible.

de retour en France nous avons envoyé un mail en italien le 03/04 à 16h pour annuler.

Sur le site la réservation est marquée annulée mais nous avons été prélevé de 110 € au profit de l'hôtel EDEN.

Nous réservons tous nos hôtels depuis plus de 10 ans par vos services et nous souhaitons un avoir car c'est un dysfonctionnement de l'hôtel qui est à l'origine du problème.

Cordialement,

Jacques PECORARO

Merci de répondre en français
Booking.com
-
Canceled flight refund refusal
I puchased a flight ticket on booking.com with saoudia airline, I got cancelation information on saoudia app only but not from booking.com. I tried to get refund or flight change from saoudia directly but I just got an e-mail for cancelation of a flight from booking.com. But what is strange is that the cancelationtion is for a flight by qatar airways on 27 mars 2022 Muscat-Algiers, which is obviously not my booked flight.

Actually, both booking and saudia refused any cooperation or refund they just changed my flight to 03 april 2022, then canceled everything without refund, which should include my 10 extra days cost I stayed in a country, the trauma I lived far from by dying father which I couldn't assist even to his funeral
Booking.com
-
HIDDEN BOOKING FEES post sale
Hi there

I just wanted to highlight this issue with Booking.com, which could land people in serious distress.

• I use booking.com up to 40x per year for business

• When using the website, some hotels and accommodation companies are trying a trick: An extra £200 or higher deposit to pay via a 3rd party company after booking.

• On the description, there is no mention of an extra deposit being required.

• You have to specifically click on IMPORTANT INFORMATION in order to see this.

• If you then subsequently want to cancel the booking, you can not without financial penalty.

• Additional issue: If you did not have £200 available after the booking is made or at the time of check in, you would not be able to use the service you have paid for.

• You also have no guarantee that ultimately you will see this money reimbursed afterwards, because if there were a faulty bed or chair, you could be held liable.

I feel that this practice is very misleading, and unreasonable and could catch people out.

Someone literally had to go find the attached information on the app in order to demonstrate that it was stated in the small print.

But really I feel out of principle, that all hotels that require more than the stated room rate financially, should indicate this prominently in the MAIN DESCRIPTION, so that people are aware of what they are financially committing to.

It reminds me of the Ryanair practice of hiding all the hidden fees until they were forced to change their website to be more transparent.

If you booked a plane ticket and the price was £50, you would not expect to pay a £200 additional damage fee for up to 7 days in order to use your plane ticket.

Why should this be any different with hotels and accommodation?

When I asked booking.com to pay the £200 on my behalf they declined.

Out of principle, I would like to get them to highlight quirky practices, so that consumers are aware at the time of purchase and have indicated that they understand that they will be charged additional money after the sale.
Booking.com
-
flights
I have today booked accommodation in Lanzarote at the Labranda Los Cocoteros in Puerto Del Carmen, Lanzarote. 19-4-2022 to 10-5-2022.

That was fine. I was then asked if i wished to book a flight, which i tried to do.

The flights are with Ryanair from Manchester.

MAN-ACE LC1E7T ACE-MAN BF2ZXN.

I paid for the flights and also paid for check in luggage, which i thought was two suitcases to go into the hold. It transpired after payment that the cost of £60 was for hand luggage of 10kg each to go into the cabin. Having travelled with Ryanair recently, i know the hand luggage in the cabin is free. Your website would not allow me to change my booking, or indeed book my seats, which is normal practice. I called the BOOKING.COM office and spoke with Tanviar, who i might say is rude and not helpful at all. He eventually gave me a Ryanair number which i tried to no avail. I will say your website for booking flights is very poor. Not informative, and leads you astray. You should be told exactly what you are booking, and not have to find out later, or have to go to Ryanair themselves. This is very poor. I need this resolving as i go away on 19th April and do not wish any problems at Manchester airport. There are enough problems there already. Could somebody please call me on 07479802031. Thanks
Desired outcome: A flight package with all the correct details.
Booking.com
-
Hotel at Booking Amsterdam NLD
Someone book this hotel Amsterdam NLD used my credit card. Please refund me my money back.. I have contacted my Bank to cancel that card. I remember went to Cell phone place Harwin. I was buying a new phone. I believe they are the one who hacked in people's account. They should be investigated. I went to store April 2, 2022 I noticed one of the guys who working In the shop was paying a lot tension what I was saying. FM Cellular on 7350 Harwin Dr. Houston Texas 77036. Lady who was helping me is from Amsterdam she asked me for my pin number on the cell phone. When I realized 3 days later that was a mistakes...
Desired outcome: This Is the first day I was aware of about this situation. I call my bank they cancel the card
Booking.com
-
Refund for a Double Booking (Fault of Booking.com)
I have been trying to contact this ridiculous company to facilitate a refund for a double booking fault from their side with no success.

The chats seem to go no where.

And my last interaction with them, as seen in the attachments, seemed like I was talking to a Bot or people who were taking me for a joy ride :(

When the bookings work, its all good, but try having an issue and these morons will make you realise how big of a SCAM Booking.com actually is.

I hope there are companies or people out there who can help with this.

My email is [email protected]

Thank You.
Desired outcome: Refund for the double booking!
Booking.com
-
Suspected scam on a pensioner by ther group company gotogate with qatar airways
Tickets i paid gotogate for was declared void by qatar airways airport manager but offered to let us board the next flight as long as i paid her airport office $1200,this was for the same booking i paid gotogate for my call to gotogate to complain was meet with lies and falls excuses they also made a statement to skyscanner that they cancelled the tickets as i had no travel visa anothr lie im british i never need a visa i have requested evidence from gotgate and the owners of gotogate etraveli and booking holdings they responde with nothing but recorded stupid emails i have heard from booking.Com one of the same group who said its not company policy or company rulls to contact customers so i am suming that mr glen fogel the exective of booking holdings tells his staff sell as many tickets as possible but if customer has a complaint dont answer just keep there money
We are here to help
16 years' experience in successful complaint resolution
Each complaint is handled individually by highly qualified experts
Honest and unbiased reviews
Last but not least, all our services are absolutely free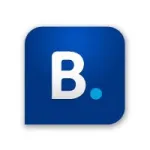 Booking.com contacts