Bluehost
-
Website migration failure and email interruption
Lost my web-site and shut down my email. No one at support was able to help.

Purchase 5 domains and WordPress Support on Feb 4th. It was explained that the Main domain could take a few days to transfer/verify, then my website would propagate. I contacted support every couple of days. On the 10th, my email and website went down. My wordpress site had been release to BlueHost. My previous admin access no longer worked. I was unable to receive emails from customers. I was out of town and didn't notice right away. I was never told this would be an issue pr anything I would need to fix. I spent an hour with Microsoft- then another hour with BlueHost. Then back to Microsoft who finally fixed the issue. but I LOST a weeks' worth of emails (business email, orders, State licensing info and client correspondence).

It is now the 18th of Feb. My website is lost. No one at Support can help me. They say they can only wait for migrate. But one can reach migration. I have spent hour trying to get this resolved. I have lost hundreds of dollars!

I'm so upset. I trusted them. They took my money and screwed up my business. This is a nightmare
Desired outcome: Fix the issues and compensated for my losses
Bluehost
-
Bluehost
I have a backup of our website in our file manager and I have been blocked from restoring my website. It has been 24 hours and still no resolution.

No update. No Tier 2 support (as promised) but they have our money and our site for 2 more years.

Asked me for more money for 2 products: SiteLock + for $299 to protect our database *which had been working fine* and a site restoration for $199 despite my having Updraft and CodeGuard.

Very standard WordPress template with no cherry picked plugins. They basically have pulled us offline and won't give us any information.

Seriously bad customer service.
Desired outcome: I would like either a full refund or our site restored with an explanation of who corrupted our configuration since we didn't change anything.
Bluehost
-
Account removal & domain removal issues
Basically, it is impossible to remove or delete your whole account from their database. Even domains I asked to be deleted from my account list, they cannot remove. For some reason they cannot understand what I'm trying to ask. They said that it has been removed, but I can still see the domain in the list! WTF did they remove?

I asked for my whole account to get deleted, and no - you can't do that. Your information is their property, unfortunately.

STAY AWAY FROM THIS COMPANY!
Desired outcome: REMOVE ALL MY DATA!
This review was chosen algorithmically as the most valued customer feedback.
In Feb. 2021, I purchased a domain/hosting from BlueHost. As soon as I got the receipt, I requested a refund due to a spelling error. They refused to refund the domain but agreed to cancel hosting. In June, they sent an email stating that the hosting had expired. I looked into my banking account only to see that they were charging me for the canceled...
Read full review of Bluehost
Bluehost
-
email sending issue
Dear Sir,

sometimes when we send email some error occurred delivery failed.
example-
host cloudmark.mail.unifiedlayer.com [74.220.195.20]
SMTP error from remote mail server after end of data:
552 5.2.0 User naplinfo-sh006.webhostingservices.com administratively prohibited:
cpanel account has violated hourly sending limits.

Please resolve this issue.

Regards
Keshav
8130834685
Bluehost
-
Wiping out websites
Hello,
I have been with bluehost for over 2 years. I was changing my sipninthekitchen site and needed a temp site to replicate the live one so that it would not have so much code. When I was done with the temp site I requested for it to go live and have the current live site to be the temporary site.
The 4 sites that should be in my portal are:
1. 1. http://box2179.temp.domains/~sipninth/
2. 2.https://www.sipninthekitchen.com/
3. 3. AStoneconsulting.com
4. . Thecruxxx.com
and all of the sipn are gone.
I asked for my sites to be restored due to a bluehost agent wiped out the wrong site saying he had a UPS delivery.
Desired outcome: restoration of all sites
Bluehost
-
Anything that they do
They steal your money. Then, hold your hostage to get more money. They refuse to release your Domain to another company. They charge you for things that you did not order. My website is not worth anything for my business because Bluehost has stolen my Domain. They will not unlock.
Also, their technical support is not helpful, all they want is for you to spend more money. They take your site down if you do not spend more money with them.
They are FRAUDULENT COMPANY>
Do not use them.
I am willing to help with a CLASS ACTION Lawsuit against them, please feel free to contact me. I am a Legal Advocate.
Sandra Speer, Ph. D.
Desired outcome: Bluehost to unlock my domain and get me out of that company completely. Also, going to sue them.
Bluehost
-
Pathetic higher level support and their irresponsible behavior
i am a bluehost customer with multiple hosting accounts. this is my 2nd tenure of 3 years dedicated server, other than many vps accounts.
recently my websites got infected by some malware and they injected irrelevant content to my websites.
your compliance team gave a short notice of just 48 hours for Cancellation of account.
i cleared the malware within the given time but even then they cancelled my 1 sub cpanel. i restored it to earlier date (before infection). all the activities are recorded in chat scripts and case histories...

and now again, without any evidence and warning, they have Deleted my WHOLE SERVER !

WHO IS RESPONSIBLE FOR THIS NON SENSE PROCEEDINGS ?

its been 7 days now, all my websites are down and i have no access to download my data !
Desired outcome: the account must be reactivated immediately
Bluehost
-
Did not assign the ssl certificate that I paid for.
On January 30 I realized that the SSL certificate to my website, kytesketch.com, was not assigned to my website although I paid for the service. It was proved to me by a third party vendor called 29 dollar websites, while performing a SEO analysis on my website. See proof below. I was totally unaware of this because from my computer the padlock icon that a website gets when it is secured showed on my personal browser. So I had no idea that I wasn't secured. This is the second time I discovered that Bluehost had neglected my account because in November of 2020 I discovered from a different third party company called SiteLock that Bluehost had not set up the fire wall that I was paying for. So basically Bluehost sabotaged my ecommerce business by leaving my site unsecured.
Desired outcome: I need a refund for my SSL fees
Bluehost
-
Refusing to grant me access to my files and emails
I have had issues with Bluehost since March this year when a SSL certificate was installed on my website automatically. It caused issues with web browsers reporting that the connection was not secure. Then it stated that the certificate belonged to commercesolutions.com.au
No matter how many times I contacted them, I was not getting a resolution.

30 May I contacted them again to express my concerns after so many numerous attempts. I copied this message that said my website was now pointing to another business website:
I've received this message regarding my website [removed] uses an invalid security certificate. The certificate is only valid for the following names: commercesolutions.com.au, www.commercesolutions.com.au The certificate expired on 05/27/17 09:59. The current time is 05/30/17 10:56. Error code: SSL_ERROR_BAD_CERT_DOMAIN
To cut a long story short, my website was hacked, despite the fact that Bluehost kept telling me it wasn't. I had a number of user registered users that I didn't recognise on my site. I was so appalled by Bluehosts service and lack of properly trained technicians who had no clue what they were doing that I decided not to renew my account. Unfortunately, I had been away and missed the deadline which expired today. I contacted Bluehost to ask for a few days grace so I could retrieve my emails and files and below was there response.

Bluehost Support Monday 14 August 2017
What issue can we help you with today [removed]?
Can you explain your problem in more detail?
• J
Billing: Hosting Renewals Website expired
• S
Sushmitha joined
• J
hello
• S
Hello [removed]
Thank you for contacting our support.
Could I get the last 4 characters of the Main account password to verify ownership of the account?
• J
****
• S
Thank you for validating.
Jacquelin, your a hosting account has been expired.
You would need to renew your hosting account, in order to access the websites
• J
Are you able to offer a better monthly rate?
• S
i would suggest you to renew the hosting for 24 months, or
or 36 months
Where you can get some offered price
• J
I have not been happy with the service. My website was hacked and I have not had good support to assist me.
All my files were compromised and are now available on the internet. It has been a very bad experience.
Can you at least grant me a grace period so I can access my emails.
• S
Jacquelin, I apologize for all the issues, whcih you have faced through us. however if you renew it for 24 months, i can help you with the renewal which will just $14.99 / month
so, you would need to pay $359.76 for 2 year
• J
No, I can't afford that, especially in USD. I live in Australia.
Can you please grant me access to my emails at least for a few days.
• S
sorry Jacquelin. without renewing we can not give an access to your emails
• J
I have documented all the problems I've had with Bluehost. You have damaged my business. I'm asking for grace of a few days. You deleted all my backups a few weeks back as well. It has been a nightmare. I'm asking for some help until I can get this sorted. Please offer me a solution. I can't afford to pay this and don't want to renew for 2 years when you have made me lose confidence.
Please check with your supervisor about giving me a grace period.
• S
I have checked it with our specialists, and unfortunately it is not possible to reduce this amount
• J
If you force me to pay $359.76USD for 2 years just so I can access my emails I will be seeking legal advice. I need a few days grace period.
I will also be posting this conversation on social media to warn people about how Blue Host treat their customers.
• S
It is $191.88 for 1 yar
• J
I need a few days grace. You have damaged my business.
• S
If you wish you can renew it for 1 month.
• J
You had my website pointing to a completely different company. I have all the recorded documents of the damage you caused. Look back on your records.
Considering the damage you caused to my business and all I'm asking for is a few days grace so I can access my emails and files and you refuse. What kind of business is Blue Host that they can't look after their customers or offer compensation for damages.
Hello, can you at least have the courtesy to reply!
• S
Jacquelin, we do not damage any websites from your end.
And also i do not see any such details in your account, about the damanage
• J
I have everything documented. Give me a good reason why Blue Host cannot grant a few days grace?
• S
* damage
• J
Look back on all the recorded transcripts and you will see this has been going on since March this year.
Please give me the name and contact details of your manager.What you are doing by holding my information from me unless I pay for a service that I can no longer afford is unethical.
• S
Thank you for allowing me to assist you today. Its end of my shift and I need to transfer you to another technician to continue with the troubleshooting. Please allow the next agent a few moments to review the chat and become familiar with your issue. We appreciate your patience. Thank you for using Live Chat.
• S
Sushmitha left
• J
This is exactly what happens whenever there is a problem. The support team always seem to change shifts when they don't want to deal with a customer anymore. This ALWAYS happens. Do you all work half hours shifts?
• S
Sujith joined
• S
Hi [removed]
• J
hi
hello!
As if I'm not frustrated enough by being cut off from previous person, now you are making me wait with no reply!
• S
I'm sorry for the inconvenience this has caused you
• J
I need to speak with your manager please to get a few days grace period to access my emails and files.
• S
Your account has expired.
You have to renew your account to get access
• J
I cannot afford to renew my account right now. Can you please allow me a few days grace.
• S
usually, we keep back up of expired account for 10 days
• J
Can I please access this and my emails for 10 days.
I was advised it was 21 days grace period but I can't access my files.
• S
Unfortuantely, we can't provide gurantee
usually, we keep back up of expired account for 10 days
• J
Ok, but can you please allow me access for those 10 days? I can't log in because you've blocked my account.
• S
Unfortuantely, it is not possible to give access without renewing account
• J
I can't afford to renew right now. How can Blue Host be so unethical to deny someone access to their personal information?
• S
I suggest that you renew account for monthly plan
Did you receive my last message?
• J
I'm going to put a complaint in through the complaints board and post this conversation on social media. I just need a few days grace. Give me one good reason why you are holding my personal files and emails at ransom. This is unethical. Give me the contact details of your manager please. I have asked this repeatedly. I am copying all this information and will report it against you. I want a few days grace to access my files. I'm asking again that you grant me access.
• S
I will check with specialists
Unfortuantely, it is not possible to give access without renewing account
• J
Why?
• S
We have already sent renewal notice to renew your account
• J
I am recording this to forward this information to the complaints board.
• S
Okay
Is there anything else I can assist you with today?
• J
I have asked for the contact details of your manager.
• S
You can contact phone support and ask for manager
• J
You allowed my website to be hacked and redirected to another business and told me that it was not the case. I have all this on record. You also deleted all my backups and told me it would be fixed in a few days but it was not.
You are incredibly rude. I live in Australia.
• S
I'm sorry for the inconvenience this has caused you
• J
You are not sorry. You are refusing to help me without good reason.
I'm asking for a few days grace. Why won't you allow this?
• S
Once the account is expired, it is not possible to access account without renewing it
• J
How much are you asking me to pay you to access my files?
• S
$191.88/year
• J
I want access for a few days. I told you I can't afford this, especially in USD.
• S
You can renew for one month
• J
How much?
• S
$17.99/month
• J
You are advertising $2.95 per month.
• S
It is for register a new hosting account basic plan
• J
So you offer no grace to customers who have been with you for years. Do you not value your reputation that you treat customers in such a disgusting manner and then expect them to renew with you? Again, I will ask for the contact details of your manager.
• S
Please contact our phone support and ask for manager

I'm disgusted at how I've been treated with this appalling unprofessional web hosts. I want to be allowed access to my files. Can you help?
This review was chosen algorithmically as the most valued customer feedback.
Bluehost randomly informs customers that their account is infected with malware and was deactivated. Cody their representative, said they are only obligated to provide a sample of an infection and each time you clear it they will rescan and then let you know if there are other malware infections and will therefore not reactivate the account until all are...
Read full review of Bluehost
Bluehost
-
Horrible platform horrible customer service horrible tech support
BLUEHOST! Run Forest Run! Horrible people lousy service steal your money. Oh after 10 hours talking to 8 tech supports and unbelievable hold with bad music you will get someone who has expertise and actually helps to fix what Bluehost has ruined. Run Forest Run! I want my money back? Dream on brother!
Bluehost
-
It's a nightmare
I am using http://www.bluehost.com as my web hosting service for more than one year now. And I must report what it's going on with my account on this web hosting because it's unbelievable! It's a nightmare.

I am having problems with my cpanel and email's password; I am having problems with my websites, which suddenly start missing pages, missing files ... I strongly believe somehow Bluehost is an unsecured system. Someone inside bluehost is infiltrating into my bluehost cpanel and deleting and changing passwords, files and databases. Alternatively, letting someone else have access to my account login info to do all these things mentioned. Because I don't believe on internet ghosts, must be someone!

Sometimes I am not able to log into my cpanel with my own password; sometimes I make uploads through FTP, and the files doesn't get uploaded they just vanish; today all pages from my e-commerce are missing. I have contact them about all these matters at [email protected] However, it doesn't stop the insanity.
Bluehost
-
My domain was stolen and their customer service is all over the place
My domain was stolen and their customer service is all over the place, am having a very hard time. About a year ago I was worried my account had been compromised by some developers that used to have access to it, I wrote them with these concerns and they assured me everything was fine. At that point I was busy with work and did not have time to re-purpose the domain, recently I wanted to bring her back to life and attempted to access by domain via bluehost. I was unable to do so, my account had been stolen and the name had been changed. I am no longer the owner of the account.

I have had 2 agents over the phone confirm that they can see a lengthy support history with me. We also found that in the bluehost TOS it states that one must give written consent to transfer ownership of a domain or a court order must be issued (section 4, A). Neither of these happened, but they transferred ownership anyways, breaking their own TOS. The last agent over the phone said that if I sent in my bank statements showing the original hosting charges and a copy of my photo ID via email they would restore the account to me. Then via email they told me I needed to get a court order. WTF? Upon realizing I was being told different things by different people, I called back to get the name of the last person I spoke with. The agent was extremely rude and said that they had no record of me calling. Seriously guys... this is unnerving and you have a very mixed bag of agents and answers.
Bluehost
-
Poor Customer Service
I disagree. I have been a customer with bluehost for 6 years now and not once have i recieved poor customer service.

I think their service is very reliable and customer support is excellent, get back on a timely manner and always has answers to my questions.
We are here to help
16 years' experience in successful complaint resolution
Each complaint is handled individually by highly qualified experts
Honest and unbiased reviews
Last but not least, all our services are absolutely free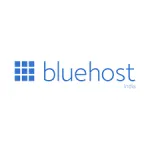 Bluehost contacts