Envato / ThemeForest complaints
43
Envato / ThemeForest
-
Service gone wrong. They cheated me out of my money. Very Bad Experience.
I went on their site and purchased a theme and also paid for someone on their team to install it for me. Not only this agent took forever to reply to his messages, the theme I bought from them was not working. It wasn't a minor issue. There were several areas that were not working. I contacted them regarding this issue several times and every time they sent me a message saying that the agent fixed one specific issue. But when I went on the website, nothing was fixed. This was a joke. I asked them for me to return the license to them because it was not working out and I requested a refund for the theme and for the service. After several going back and forth with them, they send me an email with a link to submit a request for it. The refund was approved for the theme but not the service. Now, since I returned their theme that was not working, which by the way was not my fault, I also requested a refund for the service that I paid them. It was back and forth with them refusing to give me back my money for the service. So, if I don't get a theme, why should I pay them for a service that did not happen? The theme was on their site and they offer the service to install it. If I am not getting a theme that works, neither should they get my money. Unfortunately, it seems that they took $50 from me for nothing. I need my money back. Their customer service really sucks. I shouldn't have to ask for the return of my $50. Where is the customer service? I am not backing down. What good is their so called service to me when I did not get a theme that works? So, the customer is supposed to lose money when she paid them in good faith to get a proper job done? I will never do business again with them. I don't care if they have other great products, their customer service says it all. They are all here for their pockets, not caring about the customer's. David or Alex, refund me my money
Desired outcome: They need to refund me my money.
Envato / ThemeForest
-
Envato customer support
I had purchased a product from envato. The documentation did not specify a requirement which cost me excessive purchases with hosting services. I requested for a refund and pointed it out that the documentation was false.

2 days later, David from envato replies on behalf of the author and they updated the document and sent me screenshots which was an extremely shameful act to protect their platform. Moreover, the customer support agent mispelled my name intentionally multiple times and when I requested to at least have decency to make corrections they dropped support.

I no longer want a refund but action to be taken against the platform. I can provide the email exchange as well if needed.
Desired outcome: A formal apology and compensation. To be honest no compensation is needed at this point I demand my right for proper customer support.
And they still have not provided me a formal complaint form nor a letter of deadlock for me to pursue their inadequate customer support legally.
Envato / ThemeForest
-
Locked account
Locked account for no reason and without explanation
Tried to purchase a template for a Magento webshop. After the payment screen the account got locked without any explanation.

I contacted support and they answered: "Regrettably, after further investigation, we're using our discretion and will not be re-enabling your account.".

This is a disgrace, as this was a perfectly legitimate transaction, which we could have proven easily if Envato would simply have asked for documents if they were in doubts about whether the transaction is legitimate or not.

Envato doesn't do that... Instead they just lock accounts, refuse to explain what the problem is and in fact just give legitimate clients the finger.

They should be very ashamed of themselves.
Envato / ThemeForest
-
Purchased theme with corrupted files
Hello, can someone help me in getting a refund for a theme we've purchased and has the files corrupted? I already tried with the seller but he is literraly ignoring my requests and apparently themeforest platform says they cannot do anything about it.

- I purchase a theme from themeforest
- the them files are corrupted (the normal installation end ups with errors)
- the seller admits the files are corrupted
- everybody refuse to send a refund of any kind
- I cannot do anything about it

Thank you!
Desired outcome: Refund for the money paid
Envato / ThemeForest
-
Express WordPress Installation - CreaticaStudio
I am having a problem customizing the theme. After paying $ 50, I thought a developer could help me customize the theme.
(But as it turns out, the developer helps you install for free.)

After paying Envato, CreaticaStudio took over the installation and customization work (in the email I asked them to customize the theme).
But as it turns out, they can only install the demo version (which any beginner can install).

As a result, the theme does not work, many pages do not open, and most importantly, the search has not been configured yet.
When asked to correct or return money, they write that the setting is not included in the conditions, you need to pay extra so that they can customize the theme.

All CreaticaStudio did was click on three buttons:
1. Install theme
2Install demo version,
3. Install plugins
that's all.
(any grandmother can do all this)

Again, I myself have already installed all this in 10 minutes, but it was not possible to set up a search on the site.
I want to get my money back and set it up myself with the help of the theme developer.

I want to warn everyone not to contact the $ 50 theme installer, but to the developers.
Envato / ThemeForest
-
Account Banned
After providing payment information to purchase two themes, I was swiftly banned. When asked about it I was contacted by two reps (Cinderella and Zepol) that I will not be unbanned nor will they tell me why I was blocked in the first place. Also, Cinderella thought I was Zepol as I used that "name" replying to Zepol when he told me he wouldn't tell me why I was banned. Ridiculous; was it because I was purchasing something on the behalf of my company? Too bad I'll never know why - an absolutely lackluster (and probably outsourced) CS makes my experience a 0/10.
Desired outcome: Never to use this service, nor to recommend it to my colleagues
The complaint has been investigated and resolved to the customer's satisfaction.
Envato / ThemeForest
-
no purchase appears
I bought a journal theme in 2018, it does not appear in those downloaded from themeforest for $ 55. themeforest does not support.
Resolved
contacted by author helped
Envato / ThemeForest
-
porto theme
Theme Forest sold a theme by porto theme with an activation code that was supposed unlock a script to activate the theme. If theme not activated with the code, a red banner asking for activation appears across the website designed using this theme. I purchase and full price for this theme and activated using the code but the banner still appears across the site randomly making it useless and wasting all 80+hour I spent to develop a site using this theme. I asked for a refund but Envato is doing anything with that. On top of that they warned me to not post a negative review for the theme and said this is against their terms. Seems like Envato is running a scam here with reviews and theme selling business. They protect the sellers but don't care about consumers.
Envato / ThemeForest
-
woocommerce point of sale (pos)
Request To Refund
Hi,
I Have many issues with this plugin such as purchase code not working and many issues in the core, I sent ticket but no one respond on it for 4 days until now..
It is bad support I have ever seen please and I made comment in the plugin comments to solve this issues and they not respond too I bought this plugin and i need it to work correctly but they have bad clients support
Envato / ThemeForest
-
envato
I bought a plugin that doesn't work and…
I bought a plugin that doesn't work and Envato refuse to refund me. The plugin author is not even answering my e-mails. I have politely reported countless of bugs (including detailed screenshots), this product is totally unusable but Envato is telling me to contact the author and ask for a refund (he's not answering) ... what a joke

This will be my last purchase on Envato Market. I thought the whole point of a marketplace like Envato is to be a middle-men to prevent scams but now you are telling me that only the author can refund me so I don't see the difference between Envato or buying from the author directly with the associated risks. But I bought a product that doesn't work but you're not helping me.
I have already told you that I contacted the author multiple times to report the bugs but I never got a response and now you're telling me to contact the author again ... great service

I'm a developer and I built an app. It's very unstable and full of bugs. I will start selling it on Envato and if you get any complaints about the multiple bugs, just forward them to me so I can deny the refund request. Sounds good?

I feel like I got scammed
Envato / ThemeForest
-
auto renewal
This company practice creepy business conduct. I ordered an one-month trial and it got renewed automatically for the second month, which is fine in general since I don't remember that I disabled auto-renewal when signing the trial. IAs soon as I received the email from PayPal that Envato has billed me for another month, I logged into Envato and disabled the auto-renewal feature. Envato announced on its website that they don't refund even you cancel on the first day but they will allow you to use its service for the month.

Ok. You have your policy. But I have the right to appeal that your policy doesn't make sense.

So I appeared to PayPal that Envato charged me without me knowing about the auto-renewal. PalPal asked me to provide evidence that I've cancelled the auto-renewal on the same day I got charged. Well, that's the creepy part coming in. When I wanted to log into Envato again to retrieve evidence that I've cancelled auo-renewal, it doesn't allow me to go into "my subscription" section so I cannot retrieve any evidence. And that's when I realized that I've never received email when I sign up and after I cancelled the subscription. Weird!
Envato / ThemeForest
-
envato.com
Awful company to do business with as a customer. If you raise dispute with via paypal, they will shut down your account removing access to potentially thousands of dollars with of products that you have legitimately purchased and should have full access to regardless of any other factors. Responding emails was like intentionally dragging time with no possible solution. A con artist scammer.
This review was chosen algorithmically as the most valued customer feedback.
Hi, I just buy a new theme and trying to download it but there is a problem with downloading and shows the message that " Download not available Whoops! Looks like you've already downloaded this item 20 times in the last 24 hours. That's the daily limit! Come back in 24 hours to download it again." Why? even I try 2 times only. what are these...
Read full review of Envato / ThemeForest
This review was chosen algorithmically as the most valued customer feedback.
This theme developer responded by email within 24 hours to my issue of his theme shortcode not working asking for login info and URL, which I sent back to him immediately. That was 2 weeks ago. I have emailed him several times and nothing. Absolutely the worst customer service I've dealt with by a theme author on Themeforest. My boss bought the theme, I...
Read full review of Envato / ThemeForest
Envato / ThemeForest
-
envato marketplace
purchased 2 themes from these idiots, couldnt download them and then was locked out of my account.

Cusyomer service took 2 days to get back to me. At this point i no longer needed the products.

They told me that if i canceled the paypal disputes theyd refund the products. So i did that at which point the rep told me to speak with the authors. So they bait and switched me to get the paypal disputes canceled and put the responsibility on the authors shich makes no sense since it was a technical error from envatos end.

Very scummy company to lie to vusyomers this way, lock them out of their account and take 2 days bbefore reaching back.

After looking online i found many people had similar experiences with envato. STAY AWAY FROM THESE SCAMMERS.

I now have 2 fraud claims open with visa againsy Envato.
Envato / ThemeForest
-
lavoro theme
My client bought the Lavoro theme through Envato Market 4 weeks ago and the problems are endless.
The theme isn't complete, meaning it was never tested to see if it works right. I have spent weeks back and forth with their support sorting out issues.
They refuse to refund the client, so we need to make it work.
The persisting problem is the mobile version of this site isn't working, even though they sell it as mobile responsive!
I cannot find the problem and but Has Themes (the authors of this theme) says they see no problem even though I sent them screenshots.

How on earth can I ever buy themes or plugins through Envato Market again knowing that there might authors like these guys who sells broken or untested themes. This theme is so unfriendly that no mobile plugin i tried to get it to work is compatible!
Please I need someone to step in here!
Envato / ThemeForest
-
kodetravel & tourism wordpress theme (kodeforest)
Dear Team,
I had purchased KodeTravel & Tourism Wordpress Theme(kodeforest) theme from Themeforest.

After creating tickets and creating open comments, no reply from their side. Their Customer Support is very poor.

1) The theme demo which they showing on their demo section is not exactly coming like that. I had raised a ticket 2 weeks back and not reply till now from their side.
2) Mobile version having issues, Menu button not coming properly.

Please assist what I have to do now?

Warm Regards
The complaint has been investigated and resolved to the customer's satisfaction.
This review was chosen algorithmically as the most valued customer feedback.
I have purchased a life coach theme from this site but I saw that it was for HTML, not wordpress later on. I requested refund many times but they never tried to help me to replace the product or get the payment back. They always suggested a really expensive product instead, but I wanted to buy another wordpress theme which is not much expensive . They...
Read full review of Envato / ThemeForest
Envato / ThemeForest
-
account is locked out after purchase the theme.
Hi, I have a terrible problem. I bought a $ 61 theme on May 31.
Then I still can't login to my account. I send 3 Times ticket. The first answer is that your account is controlled by our team.
I got a new answer today;

( Regrettably, after further investigation, we're using our discretion and will not be re-enabling your account.

Please note the decission will not be revoked. )

I'm asking now when Will my $61 be refunded?

https://imgur.com/a/cABHJ8w
https://imgur.com/a/YUaLz0l
Envato / ThemeForest
-
purchased template, wordpress upload failed, claimed not wordpress theme, refused refund request, locked account
I made a purchase on the 19th, unfortunately before reading all these reviews. I had researched for a WordPress theme for hours, finally making the decision to make a purchase after reading many articles, and coming across the same "theme" mentioned (SociFly).

Naturally, I downloaded it right after purchasing, because let's face it that's the only way to upload it. However, WordPress kept saying it was a failed upload due to missing style.css stylesheet.

I contacted support, who responded that "it sounds like your mistake, it is only a template and is impossible to use on WordPress".

I explained I had been researching for hours and it was my understanding it worked with WordPress, otherwise I had no use for it. At this point I asked for "a refund or store credit" and asked if they could direct me to a similar theme that was compatiabl.

The response I got from Themelooks stated they did not have any other community / social network based themes and I would need to contact Evanto Market about a refund. So, I asked how to do that because I thought I had contacted Evanto Support...

They gave me a link, I send the request & the next morning I had a "denied refund" email and a message, not from Evanto, but once again Themelooks - the one's that said I had to issue the request via Evanto. Therefore, they already knew it was up to them and wasted more of my time.

After that email, I responded stating I disagreed with the decision - then disputed the charge through PayPal. Not only was I not able to use it, I later found out it was not all there as advertised, several people in the comments section (way down) stated it did not have a login page design and it claimed to be a fully ready template.

Immediatly upon filing this claim, I received an email from Evanto stating that they locked my account due to a PayPal claim being opened. Guess what? 3 days later, no response from Evanto on the open claim, account still locked, and that means I cannot get into my account to further respond to the open claim on Evanto...Additionally, if I am stuck with this useless download the 6 months of support on the purchase is impossible to use with a locked account.

Their English was very poor when responding, so I have to agree with several other bad reviews. I am starting to think the website may be registered in the U.S., but operated somewhere else and possibly selling pirated downloads. Too many people claiming incomplete themes to be professional.
We are here to help
16 years' experience in successful complaint resolution
Each complaint is handled individually by highly qualified experts
Honest and unbiased reviews
Last but not least, all our services are absolutely free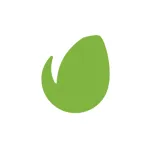 Envato / ThemeForest contacts