Bath & Body Works Direct complaints
309
Bath & Body Works Direct
-
Wallflower plug in
I purchased 2 plug ins & multiple refills about a month ago. The first few days of using them, they smelled wonderful! Unfortunately, that was very short lived and though there is still plenty of product left in the vial, it no longer gives any scent unless you put your nose right up to it. Not worth it if it only lasts a couple days! Febreze & Airwicks last longer :(
Desired outcome: Refund or better working replacements.
Bath & Body Works Direct
-
Product quality
Order #[protected]. I received my order this morning and found miniature bars of soap in the box. I expected regular sized bars of soap but received miniature size bars of soap.
Desired outcome: Return at no expense to me.
Bath & Body Works Direct
-
Online order
Online order [protected]

order date: 7/1/22

Rachel Hernandez

[protected]@yahoo.com

[protected]

My order was originally returned back to Bath & Body by the carrier because it got damaged. I called your customer service & was assured that a new order was being sent out immediately to arrive in 2 day. I waited 2 days and I never received anything so I called again . I spoke to a lady who told me that the shipment was never sent out. She apologized and said she would send out asap. I received the order yesterday and one box was damaged and it did not contain my full order. I'm so disappointed and upset. Please cancel my order and I'm requesting a full refund. If you send me a paid label then I'll ship what was sent to you back. Please help me get this taken care of.
Desired outcome: Full refund & provide me with a paid ship label so I can send you the damaged package that was sent to me.
This review was chosen algorithmically as the most valued customer feedback.
6/28/2022 APPROX. TIME: 1:45PM Bath & Body Works - BLUE RIDGE MALL 1800 4 Seasons' Blvd. Hendersonville, NC. 28792 I've have been a very loyal customer of Bath & Body Works for over 15 years. And to even having to put in a complaint saddens me. I went on my lunch work break and stopped by my local BBW store to pick up few items for a recent trip. Once...
Read full review of Bath & Body Works Direct
This review was chosen algorithmically as the most valued customer feedback.
Was in the store located at Gulf View Plaza in Port Richey Fl store #80893 on 6/22/22 around 1:00 pm. I had picked out some candles and was sitting them in the floor since I was purchasing several and finally took them to the register counter so I wouldn't drop and break them. I was still shopping. About 5 minutes later a blonde hair girl came up to me...
Read full review of Bath & Body Works Direct
This review was chosen algorithmically as the most valued customer feedback.
Went to Woodfield mall in Schaumburg, IL. Had a very bad customer service interaction at the register with a rude and snippy worker named Shelby a younger college student. When asking a question she got very snippy and wasn't very helpful at all. I honestly will not be back at that location ever again. The way they treat there customers. Just awful.
Read full review of Bath & Body Works Direct
Bath & Body Works Direct
-
Fresh getaway sand and salt body scrub
I bought the fresh getaway sand and salt body scrub to try. Bath and body works many years ago had a sea salt soap that was amazing. I was so upset when they discontinued it. I thought this may be similar. However, it is not. I have used this for a few weeks and I will be throwing this away. It is too course. It is literally like putting sand on your body. Typically you wash the sand off. It is not a good body scrub. It is irritating and I do not feel clean at all after using it. The sand gets all over my shower and makes it difficult to clean. I am upset with myself for paying so much for it. I just wasted my money. Please save your skin, shower and money.
Desired outcome: I would love a refund.
Bath & Body Works Direct
-
Wall flower damaging floor
I had a wall flower fall out of my electrical socket when I was at work. The liquid leaked out onto my hard wood flooring. When I went to clean it up, it started to damage my floor. I immediately stopped wiping it and now I am afraid to try to clean it in fears it will damage it more. I am very unhappy as these floors are from the 1950's and we had just had them refurbished. My floor is now ruined.
Desired outcome: I am looking to get my flooring fixed.
This review was chosen algorithmically as the most valued customer feedback.
For many years I've tried unsuccessfully to get on the email list but can't seem to get email promotions. I'm a loyal frequent customer, so when I see promotions online that require an email, the local stores grant me the promotion. On Friday the Tysons store would not allow me the 20% off without showing an email, which I can't do. Sarah, the manager, said...
Read full review of Bath & Body Works Direct
Bath & Body Works Direct
-
"free item" coupon
My daughter had a "free item" coupon, so I took her to the Nampa store to redeem it. She told me she wanted me to get something for myself with it. I chose some hand wash. It was priced at $7.50 (full price). The coupon was good for items up to $8.50. When I went to make the purchase, the clerk told me I couldn't use the coupon for that. She claimed the coupon stated that. We read the fine print on the coupon. The only exclusions listed were "accessories, gifts, and products regularly priced above $8.50." I asked about that and all she said was "well, the coupon won't work on that. It seems it should be illegal to not accept a coupon that is being used as defined by the wording on the coupon. Seems this should be considered false advertising.
Desired outcome: I would like to use my coupon for a free hand wash. If this is not possible, the coupon language should be updated to include hand wash in the inclusions.
Bath & Body Works Direct
-
Service I received from cashier
On 5/14/2022 I went to the bath and body in holly springs north Carolina to buy a candle. I asked the worker Valerie if they had eucalyptus rain. She was really short with me and said it was seasonal. Making me feel like don't bother me. Then I went to purchase the candle and she was still in her feelings. If your going to hire employees with that type of attitude you don't need my money.

So disappointed in the service I received.
Desired outcome: Bad customer service!
This review was chosen algorithmically as the most valued customer feedback.
I purchased a clip on air freshener that attaches to the air vent along with one of the scents. These items were bought in the store. It was attached properly and had no issues however after a few days when I got into my vehicle I noticed the dashboard directly under the freshener was wet. My first thought was it was the air conditioning. But when I wiped...
Read full review of Bath & Body Works Direct
Bath & Body Works Direct
-
Wallflower
We used a wallflower for the kitchen to help cover up any cooking smells. We just got a new kitchen table and when we unplugged the wallflower and set it on said table it took a chunk of the paint off. What type of ingredients are in this plug in that are so strong they eat paint off of tables? We now have to figure out how to cover this up and will not be using wallflowers at all in our home moving forward.
Bath & Body Works Direct
-
Shipping
I have had consistent shipping problems with ANY Bath & Body Works order when shipping products.

The last straw was when their chosen shipper, LaserShip, lost my order. Then the make-up order was a jumble in the box with several caps dislodged, no doubt due to how they ship their wallflowers glass vial product.

Loose packing air pockets alone do NOT protect their product! The shrink wrap around the glass vial is supposed to prevent the caps from loosening; it does not perform that duty well. They need a better design for product containment while being shipped.

In every shipment I have received, at least one or two glass wallflowers vials have leaked all over the box, so I am not receiving the entire product. The hassle of returns is not what I expect to deal with every time I place an order.

The reason to purchase a higher-priced item is usually due to added value by the company. They add no value to their product when these shipping problems continue.

Do it right the first time, or don't do it!
Desired outcome: No amount of gift cards or store credit will alter my complete dismay and disgust with this company all due to their lack of concern in how they ship their product. Always having to make good -- isn't good.
Bath & Body Works Direct
-
Candle
I have been an active customer for years. I am a therapist and yesterday lit one of your candles in my office. While in session, the candle's flames began going out of control, with black smoke melting the outside of the candle as well as my plastic table it was on. If I was not able to put it out right away, it would've set a fire.

My email is [protected]@suffolkcounselingservices.com
Desired outcome: I would like a refund and credit for future purchase.
Bath & Body Works Direct
-
Wallflowers
Purchased a dozen wallflowers, I made sure to tighten the lids at the store. I placed the bag on my brand new dining table, seriously 3 weeks old. When I picked the bag up a couple days later they had leaked and stained and ate the finish off my brand new tabletop. I have no idea how to repair it. I hoped warm water and mild soap would help but no luck and one spot ate through to the wood.
Desired outcome: I think my table top should be replaced.
Bath & Body Works Direct
-
Account Issues - What happened to it?
The company claims I do not have an account, even though I set one up about 5 years ago and have spent lots of $$$$ there at more than a few different stores and they have been sending me emails ever since.

However, for the past year all the emails have been blank except for a line that tells me to click to go to the browser, which also is a blank page!

I call into customer service and they say to go to the faq page.

The faq is also useless as it says you have to sign in to make any changes, but I can't sign in since it says I do not have an account?

I am going in circles with this company.

All I get is Migraines!
Desired outcome: I would like get this resolved.
Bath & Body Works Direct
-
Mean manager
I shop at this location all the time but recently I've noticed I don't like to anymore. All the employees I've interacted with have in general been very nice and helpful even when I've misunderstood a coupon or two. That's not my complaint. My complaint is at how much of a power trip the manager named Olivia is on. She is very very negative every time I come in and I've seen her on multiple occasions begin to be very critical in rude ways to her employees. Overall is seems like she is a leech to the stores good energy and the poor girls seem totally shot down by her. Someone that negative has no right to be in a management position. But all that is from repeated visits to the store picking it up. My biggest complaint is that I once heard her say rude things to other employees about a customer (who probably had autism) who obviously needed a little extra help. The other employees looked very uncomfortable and the comments were extremely rude
Desired outcome: I would like Olivia either disciplined or fired
Bath & Body Works Direct
-
Wallflowers
Had wallflower plugged in the trash can area.

One day I noticed a large area of my floor bubbled and peeling. Could not figure out why.

Not too long after found another part of my floor like that. Still couldn't figure it out.

1 week later found a 3rd spot. As I got closer to it, I noticed it smelled like cinnamon, which was the scent I had plugged in. I smelled the other areas and same thing.

The plug is 12" above the ground. The spots of damage on the floor- 9", 12" and 16" AWAY from the plug!

Now my floor is ruined and I have to pay to fix it.
Desired outcome: Reimburse for wallflowers (bought about a dozen)Pay to fix my floor
This review was chosen algorithmically as the most valued customer feedback.
One quick spray is all it took to trigger a respiratory irritation consisting of trouble breathing, coughing, nausea, watery eyes, scratchy sore throat, etc. My entire household experienced these symptoms including children who also vomited. The scented plug-ins create a similar reaction. I've taken notice why all of us are also experiencing terrible...
Read full review of Bath & Body Works Direct
We are here to help
16 years' experience in successful complaint resolution
Each complaint is handled individually by highly qualified experts
Honest and unbiased reviews
Last but not least, all our services are absolutely free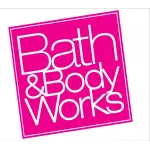 Bath & Body Works Direct contacts