Barclays Bank complaints
204
Barclays Bank
-
Scam
Reference to authorization of your accrued interest of us$1, 000.000.00

Following to your email stated below I called and a man told me I have a wrong number.

Your email has been notified for the release of your international certified bank draft or debit visa cash card. upon the obtaining the irrevocable normalization of your details in the law court here in united kingdom london within 24 hours.

Note that everything, documents related to your accrued interest of us$1, 000.000.00 will be forward to you together with your international certified bank draft or debit visa cash card depending your choose of the alternatives stated below.

International certified bank draft, you will obtain affidavit to cover the lotto treasury account and bank draft delivery.

Debit visa cash card, will be activation by you, which access pin code will be giving to you before the original will be dispatch to your address through the ups. note that you will have privilege to cash us$5, 000.00 to us$15, 000.00 daily in any automate teller machine (atm) within your city.

We need your identification license to get normalization of your details in the law court here in united kingdom london before anything will happen this is not scam as I am sending you my barclays bank id for your for verification.

I look forward to hear from you.

Yours faithfully,

Mr. hills luck
Private banking section barclays bank london
Barclays Bank
-
Fraudulent transactions
I have been with Barclays Bank over 20 years. Money was taken from my savings account via current account also via atm. Barclays closed all my accounts, including credit card. Barclays claims original chip and pin was used as I was the fraudster. I contacted the Ombudsmans regarding all three cases, which all ruled in favour of Barclays Bank. During this time my mother passed away and Barclays left me in a situation I would not wish upon anyone.

I have paid money to a solicitor to get advise and help who promised they could help me and now it seems I have thrown money away.
Barclays Bank
-
About winning money
In tuesday, march 22, 2011 9:41 pm i've received massage telling me that i won 8000000 from your web site and it's in the barclay's bank london uk you fund them with it for my account email (dark [email protected]) so i just wont to know about why that did this just joke why people do tings like that it's seem to be dump and crazy and why this bank let someone do this better judge hem cause the bank depend on his reputation aren't you agree with me thank about taking time to listen to this think that bring headache and this is the massage

Barclay's bank london uk
>
>from: the desk of
>
>mrs.jane rechy
>
>managing director,
>
>
>
>
>
>
>
>re: payment of us$800, 000.00 interest into your account:
>
>
>
>
>
>i am mrs.jane rechy. managing director, corporate services division and head of swift transfer unit of barclay's bank london uk.
>
>
>
>sometime ago, in our bank your inheritance fund was brought to our bank from national lotto group here in england and after some period, the money was taken back to their treasury. but for the period of time this money was in our bank, it generated an interest of us$800, 000.00 which we are about to pay you via international certified bank draft through our corresponding bank in us. (bank of england).
>
>
>
>for your information and advice, you need to hasten up to pick this fund because from time to time the national lotto group auditors do come to our bank to cross-check our files and our financial update, the earlier you comply with the demands of the delivery of the fund, the faster the action, because when the auditors arrive and find out that this interest fund is still in our bank they will call back the accrued interest to the lotto treasury account.
>
>
>
>what we need from you now is any form of your identification for example;your international passport or your driver license, your telephone and fax numbers for easy communication to you with your mailing address where this draft will be delivered. as a matter of fact we don't have enough time to waste since we have wasted time in contacting you through phone, so try and comply with the entire necessary requirement for the transaction
>
>
>
>contact mr.roy williams
>
>
>
>tel: 44 0702 408 6871
>
>0702 408 5657
>
>0702 407 4573
>
>0702 407 2875
>
>0702 401 0684
>
>fax: 44 700 594 2237
>
>email : [email protected]
>
>
>
>
>
>note i have attempted to call you but all effort failed and i had to send you a mail on this email address, which i guessed belongs to you.
>
>expecting your immediately response.
>
>
>
>yours sincerely,
>
>mrs.jane rechy
>
>managing director

ok thanks
The complaint has been investigated and resolved to the customer's satisfaction.
Barclays Bank
-
Charge to my account
A charge of 115$ was made by minors on my wyndham rewards visa-they are run by Barclay Bank apparently. I complained to the vendor and the credit card customer service department. I was told that the charge would be removed if I provided proof of not having received item.Barclay Bank went back on their decision/word, after I provided the proof of not having the item. they started quoting me some bull about the time having expired for a dispute although there is nothing like this on their site nor were any letters sent to me, indicating that I had a certain time limit to dispute this case. the customer service reps are rude, misinformed and it takes almost 3o minutes to get connected to the right department after they ask you about your issue several times.
I am warning everyone not to sign up for WYNDHAM REWARDS since this is how this nightmare started. they promise you a free hotel night to sign up for the card. Once you sign up, you have to make additional purchases to qualify for the points and then when you try to redeem them, their system is always down, or you have to wait 20+ minutes to speak with a rep about your account. Not worth the time and frustration!
Resolved
The complaint has been investigated and resolved to the customer's satisfaction.
The complaint has been investigated and resolved to the customer's satisfaction.
Barclays Bank
-
Fraud transactions
Barclays are the worst bank ever. Please read this before you even think about opening or staying with barclays.

Ive been a customer since the age of 10. Ive always thought them to be a decent bank. But in the last few months ive had the worst service ever.

I was out of the country for 6weeks in january, I was still employed and was still recieveing 8 weeks worth of wages as I was getting paid twice when I was on holiday. The day I land, I need to withdraw money as I needed to add call time to my phone. But my card got declined. So I check my balance and I see that I have 180, which is strange because I should have had & pound;1200 in my account.

So I phone barclays customer service. And they told me that 200 was taken out due to a credit card bill. And the rest was taken out due to two transactions, one of the amounts was for & pound;400 to aa insurance, another is & pound;200 for some other housing association. They are not mine as I live with parents and I dont have a car.

So they reported it and told me that they are going to investigate it and then refund me the money after the investugation. I would need to fill out the forms, and that it would take an average of a month to return my money, they would issue me with a new card. So a week later I withdraw some money and notice then I see my account balance had & pound;900. I asked a friend who was currently working for a bank some advice and he says. It waqs probably an error due to the fact that they gave it back so soon. So I didnt do anything about it.

A month later, it happens again, apart from the fact that the transaction for aa was the same and the 200 was for british gas. I asked how could this be as I got a new card. So they told me, I would need to fill out the form otherwise they will take the money out of my bank again this will keep on happening. At the time I was in my branch ringing off of the customer phone, my personal banker said, bring it in to us, and we will fax it on your behalf, it will get there soon. So I fill out my forms, there were two papers to the form, but the last paper only has three lines of writing. I return the form back to the branch who faxes it for me.

Now today I check my balance. I have & pound;130 pounds at 9.00 am. I go to work, go on my break, and my card gets declined. I check mybalance, I have nil to withdraw. I ring up barclays to be told they have redebittied the transactions made on my account. So my account is now & pound;400 pounds overdrawn I asked why? Because I didnt send all the paperwork, I told them it was faxed on my behalf, they said they recieved one page of the paperwork and not two. I said well I didnt fax it, a lady at my branch did. They said without the paper work they couldnt process the investigation and took the money for the payments.

I argued with them for a good hour explaining, my situation in the end speaking to four people who all told me the same thing. They cant do anything unless they have the full paperwork. They accept it wasnt my fault, but I explained to them, so if it isnt my fault why do I have to suffer for? I remember the contents of the page that is missing, and all it had was three lines of terms and conditions, there was nothing there that I had to fill out. So they said they will be sending me a new form, and in the mean time they cannot redebit my account with my money. I said so the paperwork will not reach me until tuesdday (Due to the fact that its the royal wedding and we have bank holiday on monday) and then I will have to fill the form, fax it to u again, wait until you process it and complete your investigation and then debit my account, while I recieve bank charges, and I have no money until that day, which they cant put a date on? What am I going to do all that time? They all said there is nothing they can do.

I feel absolutely disgusted by this level of service. The fact that there security is appalling, how can they let such transactions go through after I have reported them to be fraudulent, just because I didnt take it further initially doesnt mean it cant be declined. And now because of someone else's negligience and incompetence im having to suffer by having no money what so ever to survive on. I explained my situation and said what am I going to do to pay bills, there is nothing they can do. They are quick to take my money but not quick to give it back. So I have to suffer with late charges on my bills, plus interest.

The man who I spoke to was saying, I have logged a call to the complaints department they will ring you later, I said is there a chance the person I will be speaking to will give me my money back, he said no so I said you can f*ck off with your call back then and hung up the phone.

Ive been a customer since the age of ten, ive never had any bank charges and regularly promoted barclays to friends and familys who asked me how barclays was. As soon as I get my money back, I will withdraw it all and close my account. Until then, I will be getting paid and as my account is overdrawn and I will not be getting paid until another 13days, I wil be quickly making a bank account in another bank and shall be changing my account details for my wages.

Please do not choose barclays as your bank. They will bleed you dry.
Resolved
The complaint has been investigated and resolved to the customer's satisfaction.
The complaint has been investigated and resolved to the customer's satisfaction.
Barclays Bank
-
Visa card abroad
Whilst travelling in South East Asia. I had my visa card stolen. When I called to Barclays to cancel my card I asked for a cash transfer and replacement card to be sent to my location. Barclays told me cards could only be sent to my home address and that to make a cash transfer I would have to return to my bank in the UK and make a transfer from there (14, 000 miles and £1200 airfares). SO BEWARE IF YOU LOSE OR HAVE YOUR VISA CARD STOLEN BARCLAYS WILL LEAVE YOU TO STARVE TO DEATH IN A FOREIGN COUNTRY.
Resolved
The complaint has been investigated and resolved to the customer's satisfaction.
Barclays Bank
-
Avoid like the plague
These scammers use the same email layout no matter what company they say they are. here's another email from one of those scammers:

barclays bank london
foreign head of operations department
1 churchill place, london e14 5hp. united kingdom.

email:[email protected] ro
contract #:mav/fgn/min/009.
registered no: 1026167.
attn: sir/madam,

payment notification

following the signal we received from our local banks & affiliated bank in africa/london concerning your payment from reserve account they have with us, be that your payment will now be effected from our bank (barclays bank plc) london.

during the auditing and verifying of your files it was discovered from the records of outstanding transfer's due for payment. many officials and some of your agents from the source origin of your fund have delayed your payment for one reason and the other
following the outcome of board of director's meeting with other commercial banks here in london.

we hereby bring to your notice that your name fails among the top twenty contractor/beneficiary that will be receiving their payment, which has been delayed. I wish to officially notify you that your payment is being processed and the part payment of nine million, seven hundred dollars ($9.7million usd) will be released to you as soon as you re-confirm your information for us to cross check with the one we have in our records.

kindly re-confirm your information to us so that this office can proceed immediate for the approval and immediate release of your fund without further delays. also you are hereby advice to stop further communications with those who claim to have your fund in one bank
or the other because that are nothing but imposters.

1) your full name.
2) contact address
3) phone, fax and mobile #.
4) age.
5) occupation.

in receipt of the above information, your payment will be approved and paid to you by wired to your nominated bank account or paid through atm card. you are advised to get back to me immediately for more clarifications.

best regards,
mr. aams mark,
remittance department barclays bank
email:[email protected] ro
Barclays Bank
-
Scam
Re: instructions to credit your account with the sum of us$5, 800, 000.00
From: barclays bank plc ([email protected] Uk)
Medium risk you may not know this sender. Mark as safe | mark as unsafe
Sent:
Sunday, 6 april 2008 2:00:24 am
Reply-to:
Nancy. [email protected]

To:

Barclays bank of uk
Barclays bank plc
1 churchill place
London, e14 5hp, united kingdom

Http://www.Barclays.Co. Uk

Dear customer,

Re: instructions to credit your account with the sum of us$5, 800, 000.00

We at this bank wish to congratulate and inform you that after thorough review of your inheritance/contract funds transfer release documents in conjunction with the central bank and the international monetary fund assessment report, your payment file was forwarded to us for immediate transfer of a part-payment us$5, 800, 000.00 to your designated bank account from their offshore account with us.

The audit reports given to us shows that you have been going through hard times by paying a lot of money to see to the release of your funds, which has been delayed by some dubious officials. We therefore advice that you stop further communication with any correspondence outside this office since you do not have to pay any money or fee to receive your funds as you have met up with the whole funds transfer requirements.

The only thing required from you is to obtain the non-residential clearance form to enable us credit your account directly by telegraphic transfer or through any of our corresponding banks and send copies of the funds transfer release documents to you and your bankers for confirmation.

Should you follow our directives, your funds will be credited and reflect in your bank account within five (5) bank working days from the day you obtain this non-residential clearance form.

For further details and assistance on this remittance notification, kindly forward your full contact address, telephone and fax numbers directly to my private e-mail: [email protected]

Yours sincerely,
Mrs. Nancy webster
Head, international banking division.
Barclays bank plc, uk.

—————————————————————-
This message was sent using imp, the internet messaging program.
Barclays Bank
-
Unfair practices
2/21/2011 @5:30
Called and asked about an unauthorized deduction from my checking account via an auto-pay arrangement that I had rescinded. Explained that I had specifically told MC to stop ALL automatic payments for this account over a month ago (in January). Rep said they would have a supervisor listen to the call and contact me in 24-48 hours.

2/25/2011 4:50 PM
Supervisor never called back. Called again - Don (ID#TPBVQM) said he would create a case for unauthorized payment. Told him that his company had already lied to me - he said would make SURE he followed-through and that someone should be contacting me within 10 business days. [Never received a call back.]

4/12/2011 9:31 AM
Called and went through the whole process again. Rep said the case from above has been closed and that they could not reopen it. Rep said they would initiate another case. Rep offered a lower rate (9.9%) on a one-year basis on the condition I pay $xxx to start. After one year the rate would go back to 29.9%. Asked to speak to Customer Service and was told that I would only be rerouted back to Collections until my account was brought current. Rep refused to transfer me to Customer Service until account was brought up to date.

Called again: paid $xxx.xx to bring account current as that was the ONLY way to be able to talk to anyone besides Collections. Transferred to Customer Service to see about getting the lower rate for the remainder of the life of the account - was told that was not possible. Asked about the unauthorized February auto-payment and was told there was nothing they could do. Was also told that the case was closed because it "wasn't a bank error". When asked to speak to a Supervisor was told that the Supervisor would tell me exactly the same thing. Although the recording clearly states "cancel my auto-pay" - and they DIDN'T - that is not a "bank error"?
Barclays Bank
-
Credit card complaint
Last month I didn't receive a statement from Barclays for my LL Bean Credit card. This month I see a 50% service fee added to the statement. I tried three times to talk to a manager but they just happened not to be there at 9AM, 1PM or 7PM EST, customer service is located in Colorado. Every time I called, all I was told that a manager had reviewed my case and all charges applied. The last time I was told that Three Managers looked over my case and all agreed that all charges applied. Quite interesting that I'm told that managers review cases but there are never managers there to talk to. Customer service was rude, was placed on hold for way too long, only to be told that all charges applied. No one would verify that my statement was even sent only that I was supposed to use the internet. I do not have internet access at home, right now I'm using my work account to access it.

I believe that Barclays Bank is basically ripping the customers off by not sending out printed statement and then collecting the 50% fees and late charges. I've had the LL Bean card for years, ever since they changed to Barclays and I've paid it off every month. I'm sure since I don't like to pay interest charges, they don't want my business and this is their way of getting me to cancel out of their card policy. Well they got their wish. I'll never use the Bean card again, good thing Bean is offering free shipping to all users.
Barclays Bank
-
Rude customer service
I opened a credit card with Juniper Bank. I used it twice to pay in a restaurant and that was it. When I received my first statement I saw a charge of $40 for non-payment! Apparently, Juniper Bank sent me my statement earlier but received it back because the address they had on file for me was wrong. The customer service lady was very rude and told me it was my fault. What! It was the first statement. How am I suppose to know when to expect the first statement.

To make the long story short, I closed my account over the phone, and will not be recommending Juniper Bank to anyone.
The complaint has been investigated and resolved to the customer's satisfaction.
Barclays Bank
-
illegal practices
I did a balance transfer that was supposed to be a 0% interest. I then made a purchase. When the bill came, I paid off the minimum, and extra to pay off the amount of the purchase - Even a little extra just to make sure. Fro two consecutive months I was charged interest. I complained on 2 separate occasions, but each time I talked to some pacific islander who could barely speak English and her "supervisor" who spoke exactly the same way - I still say it was the same girl. This happened twice. The lengthy holds provided no new information - their explanations sounded like the opening verse to Age of Aquarius (think about it). So I emailed several times -no answers. They also didn't pay the mileage for the card to my US airways account - At that point I just said screw it and decided to cancel the account. This bank is the worst. I've has several cards thru several banks and this one is hands down the poorest I've ever dealt with. Don't make the same mistake I did.
Resolved
The complaint has been investigated and resolved to the customer's satisfaction.
The complaint has been investigated and resolved to the customer's satisfaction.
Barclays Bank
-
Closed account without notifying me
I paid for a cruise using my carnival mastercard. The night before I was scheduled to cruise, I went online to check my available credit. . I was stunned when I discovered that my account had been closed 3 days earlier - 3 days before the cruise without notifying me and after taking a $600 payment. I was scheduled to take a cruise the next day and that $600 was my expense money. I was stranded and trying to borrow money to pay my hotel bill and other expenses. I have always maintained this account and usually pay over the minimum.
To add to my shock, the last person I spoke to on the phone saturday night was rude, disrespectful, and seemed to take pleasure in my troubles. She suggested I get a "payday loan" (On saturday night and I was leaving for the cruise port on sunday morning). Never did she apologize or even seem sympathetic. I was told that carnival had the right to close my account at anytime. I asked if a portion of my payment could be refunded and was told no & ndash; they also had the right to accept a payment at their discretion. I should have made my minimum payment and kept my money for cruise expenses. I was just trying to get my carnival fun points.
Carnival cruise line should not be associated with a bank that would do something like this. As far as I am concerned, whoever reviewed my account could see that I was going on a cruise soon. This was just plain evil.
Resolved
The complaint has been investigated and resolved to the customer's satisfaction.
The complaint has been investigated and resolved to the customer's satisfaction.
This review was chosen algorithmically as the most valued customer feedback.
Their Billing Dispute Department seems designed to frustrate customers. Hold time to reach a representative have exceeded 2 hours, ; form letters state that they are open till 9 pm EST, but if you call after 8 pm EST the voice message is that they close at 8; each time I have talked with a representative a new and different document is requested; document...
Read full review of Barclays Bank
The complaint has been investigated and resolved to the customer's satisfaction.
Barclays Bank
-
Late payment-charging more interest
Because I was late on a payment, they sent me a letter that since this happened, I have triggered the Penalty APRS of 25.24 on any purchases after today. I haven't used the card in almost a year. It was a joke when I got it. AIRTRAN litereally attacked me in the isle of the airports and on the plane to get this card. They said we would get a free round trip ticket. Still haven't received the free tickets. I will never Barclays again.
Resolved
The complaint has been investigated and resolved to the customer's satisfaction.
The complaint has been investigated and resolved to the customer's satisfaction.
Barclays Bank
-
Unfair job termination
Kindly be informed that I joined BBE on 7/2007 as awareness officer on contracting basis and as an employer I was allowed to have Barclaycard on October 2007. The limit was LE 1250, to transfer my monthly payment with LE 1350 as an installment for the credit card
Mean while, I had other credit cards from other banks, since I was transferring the amount requested from my Barclaycard
I thought of transferring from my Barclaycard to other credit cards till I received I phone call from the operation department that I'm over limit with LE 26000
And my manager informed me to go to BSIS department who wants to investigate the issue, I went to the concerned department on January 12 and we reached an agreement that I will sign 24 cheques each cheques with 1340 LE which is all my monthly salary
Until I was chocked by the decisions to terminate my job on January 13
I appreciate your prompt concern and cooperation regarding these matters.
Should you have any further question please do not hesitate be contacting me
Resolved
The complaint has been investigated and resolved to the customer's satisfaction.
Barclays Bank
-
Yahoo lottery prize money
i am ayaz alam i have got one mail eroafro-asia sweeps take lottary yahoo.mail my mail id [email protected] from mail [email protected] .com he says your winning prize money 250, 000.00 great british paund please check this is tru or false
The complaint has been investigated and resolved to the customer's satisfaction.
This review was chosen algorithmically as the most valued customer feedback.
Juniper mastercard cheated me out of $160 in cashback rewards. For 6 months, I tried to resolve the problem with their incompetent customer service department. They will transfer you from area to area but no one can make a decision.In the end they wanted to charge me for their help. I cancelled my visa and mastercard and have never been happier. The four...
Read full review of Barclays Bank
Barclays Bank
-
Refused to make payment arrangements when unemployed
Barclay's Bank/US Airways Dividend Miles MasterCard gave me no options when my husband was faced with unemployment. Despite years of timely payments when we were faced with a severly reduced income, we were told there were no options available to us as we did not meet the requirements for any programs. When I asked about the criteria, I was told there was none. When I asked to speak to another person, I was told a computer makes those decisions. I am stuck with 29.99% interest and a balance I will never get paid. Thanks a lot. I will never fly US Airways again or trade with Barclay's bank in any way. Shame on these credit card sharks for poor business practices. Taxpayers bail out the banks and take advantage of those who are suffering financial setbacks
This review was chosen algorithmically as the most valued customer feedback.
Barclay card has an alliance with APPLE to finance their products sold to students and the public at large. They are a scam artist posing as a bank. Do not let them steal from you. You can find better financing. Their idea is to offer you "deferred interest" on your MAC or Apple device. They make it nearly impossible to determine when your intro period i...
Read full review of Barclays Bank
We are here to help
16 years' experience in successful complaint resolution
Each complaint is handled individually by highly qualified experts
Honest and unbiased reviews
Last but not least, all our services are absolutely free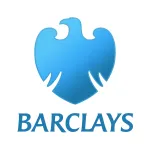 Barclays Bank contacts