Bank Mobile Vibe complaints
103
Newest Bank Mobile Vibe reviews & complaints
Locked account
My account was compromised 8/21/23, I called bank mobile and informed them they told me to wait until the transaction clears and it should be reversed..come to find out it wasn't and my account was overdrawn $11,000 I allowed them 90 days to "investigate" here it is at the 90 day mark and my account is still locked and they can't give me no date or anything when my account will be unlocked, they told me 5 business days but can't tell me 5 business days from when, now they are saying that it can be 5 business days or significantly longer like come on you have over $1,000 of mines as refuse to give me my money...like this has to be against the law or something.
Desired outcome: Please unlock my account, issue an apology, and refund me my money
Bankmobile vibe customer service
Used bankmobile as a school funds bank first. First week of November 2023 I called explaining that I wanted to dispute charges on a company I haven't used in 5 months. They informed me that I has to call back assured the funds had came out in 5 business days. Two weeks later I am out of state and go to use my card to pay for gas and am informed my card declined. Knowing I had more than enough I called bank mobile at which time they informed me that my card had been cancelled. I called bankmobile support And they asked me did I want a new card even though I never asked for my card to be cancelled and if you were going to cancel it on your own why wouldn't u send me a new one. Needless to say I'm not stranded with no money food or gas and living in the street thanks to bankmobile. I've lost my job and everything because I can't get back and they changed my password so I can't get in my account
Claimed loss: $1000 refunded
Desired outcome: Money refunded an apology and something extra for having to go thru such a horrible time bc of the improper way the whole situation was handled
This review was chosen algorithmically as the most valued customer feedback.
On October 2nd, I attempted to send money through the cash app after connecting my card to the app. I had just gotten a refund, and there was plenty of money in the account to do so, but the first time it declined, I thought maybe I had keyed the number in the wrong. Still, I tried it once more and then attempted to call bank mobile vibe during hours they...
Read full review of Bank Mobile Vibe
Is Bank Mobile Vibe legit?
Bank Mobile Vibe earns 91% level of Trustworthiness
SAFETY NOTICE: ComplaintsBoard has analyzed Bank Mobile Vibe and determined that it has perfect credibility and is completely trustworthy, with a legitimacy rating of 91%.
We found clear and detailed contact information for Bank Mobile Vibe. The company provides a physical address, 2 phone numbers, and email, as well as 3 social media accounts. This demonstrates a commitment to customer service and transparency, which is a positive sign for building trust with customers.
Bankmobilevibe.com has a valid SSL certificate, which indicates that the website is secure and trustworthy. Look for the padlock icon in the browser and the "https" prefix in the URL to confirm that the website is using SSL.
Our scan shows Bank Mobile Vibe website is free from malware and phishing activities, which are types of online threats that can include viruses, worms, Trojan horses, ransomware, and other malicious code, as social engineering tactics used to trick users into sharing their personal information.
Bankmobilevibe.com has been deemed safe to visit, as it is protected by a cloud-based cybersecurity solution that uses the Domain Name System (DNS) to help protect networks from online threats.
Bankmobilevibe.com you are considering visiting, which is associated with Bank Mobile Vibe, is very old. Longevity often suggests that a website has consistently provided valuable content, products, or services over the years and has maintained a stable user base and a sustained online presence. This could be an indication of a very positive reputation.
Several positive reviews for Bank Mobile Vibe have been found on various review sites. While this may be a good sign, it is important to approach these reviews with caution and consider the possibility of fake or biased reviews.
Bank Mobile Vibe website is deemed to be popular and indicating that it receives a high volume of traffic. It is important to be cautious when using a highly trafficked website, as it may be a target for cybercriminals looking to exploit vulnerabilities or steal personal information.
This website offers payment methods that provide the option for customers to get their money back, which could be a positive indicator of the company's commitment to customer satisfaction.
However ComplaintsBoard has detected that:
While Bank Mobile Vibe has a high level of trust, our investigation has revealed that the company's complaint resolution process is inadequate and ineffective. As a result, only 0% of 103 complaints are resolved. The support team may have poor customer service skills, lack of training, or not be well-equipped to handle customer complaints.
Our Verdict: Bank Mobile Vibe is highly recommended company, but beware of poor customer service. Their 0% Resolve Complaints rating is a cause for concern. We advise using their services securely and reviewing complaints beforehand.
This review was chosen algorithmically as the most valued customer feedback.
Ya'll do not have good customer service as a company. I have been requesting replacement cards multiple times over and over and they don't get sent to my house despite me having USPS informed delivery to prove it. When I called about this, and explained that I cannot make wire transfers due to losing my disability benefits being a risk, I was told...
Read full review of Bank Mobile Vibe
Bill pay
I wasn't able to pay my bills on time due to the money processing so slow I asked if I could stop the bill pay so I can try another payment method and was to I could and it would also be back on my card the following day around 3pm. Never happened I called back multiple times and was not helped and told different things. This is a bad refund company poor communication and no understanding to the customers needs. Wouldn't recommend to anyone!
Desired outcome: My money back
Unsuspended my account
Tried to call customer care but no one Ever answer idk what they be doing but it can't possibly be that busy from 8am-11pm Monday-Saturday i don't get it…all I need is my account unsuspended and a new password like how hard could that be to just pick up the darn phone people come on now. And bankmobile vibe y'all need to have real people working for y'all not automated machines repeatedly telling me to do something I can't if my account suspended like somebody anybody answer the darn phone.
Desired outcome: I would like my account unsuspended so I can get a new password so I can use the money for school
Refunds
After being on hold for nearly an hour between sept 17-18 to get the funds from student aide. I have been unable to transfer the money to a US bank. I was told a intermidary bank was needed. US banks do not use interediary banks. After multiple attempts I am locked out of my account and on hold AGAIN. At the writiing for over 30min.

The customer service is extremely poor. Do not have anything into this bank if you wish to have access to the money.

Have your student aide directly into an outside account at another bank.

I have gone to the website to select the refund account and have not been successful. I ahve not been succesfful at have automatic payments withgrawn. At this poiint it is much like having the student aide refund held hostage. The entire process has been frustrating and terrible
Desired outcome: Transfer student aide to an outside account immedietly. Refund of fees charged for unsuccessful wire transfers
Not Being Able to Get A Customer Service Representative
My card has been locked and I have tried for three days to get through to customer service to get my card taken care of and no one have ever come to the phone. I have sat on the phone for over an hour every time I call and still no one has come to the phone. This is unacceptable and I need it fixed because I will be getting my refund and I need to be able to use my card.
Desired outcome: Get my card fix so I can use it.
Unauthorized credit card usage
I called the phone line. I finally got someone. I told him about two charges charged on my card I didn't authorize. I gave him all my information. He wouldn't say if those charges would go off my account. He was worried more about getting a new card. He told me to give it five days and check my balance. I got a another message saying my inquiry was closed. Iv messaged them four time no response. When you try to call it just keep repeating the same line. It took me two hours to get this man on the line. He wasn't much help.
This review was chosen algorithmically as the most valued customer feedback.
Recently I've been locked out of bank mobile after switching numbers. Before I switched numbers though I had changed my email and phone number on bank mobile before coming back home from AIT(Military). Once I got home my mom was telling me I should've got a refund from my school already and checked and seen they already sent the money. This is the dumb...
Read full review of Bank Mobile Vibe and 1 comment
School refund/no account access
I was told my account is flagged for identity theft although I've never used this account set up by my school. They restricted my access, even though when I call in I authenticate my credentials. I've been calling every other day since July 28 to regain access to my account and to receive my refund. It's now August 28th, still no response from their investigation team, I'm now in Fall semester and due another refund September 8th. All they tell me is that someone will reach out to me. I've informed my school and they said it's nothing they can do because bankmobile handles the refund. This is an absolute nightmare I have bills, need school supplies etc! I want action! I don't even know how my account was flagged for identity theft, and don't even have a card they said they mailed to me,
This review was chosen algorithmically as the most valued customer feedback.
Bank Mobile was a bank I used strictly for school funds that were dispersed from grants. I never touched the money, except once, for gas. Other than that. The money sat in the account. When I had something in which the money was going to be used for, I requested a transfer of funds from my account at bank mobile to my other bank, with intentions to use it...
Read full review of Bank Mobile Vibe and 1 comment
Vibe Bankmobile Account Suspended
On August 11th received an email that Bank Mobile suspended access to my account due to "suspicious activity" and I cannot get any assistance. I have emailed. Called numerous times and was told I would have to wait up to 60 days. In the meantime my paycheck which is direct deposit is denied and any electronic bill payments. I have never been subjected to such foolery and you are at their mercy over your money. I have verified all of my info on the account and I am still locked out. Customer service will not provide any contact information on how to contact this alleged security team and when I reached out on social media they blocked me from messenger.
Desired outcome: I want the suspension lifted and access to my account funds
This review was chosen algorithmically as the most valued customer feedback.
On July 24 I received three emails in a row from this bank telling me my account had been restricted with no explanation as to why other than that the "security team is investigating suspicious activity on your account". It is now August 1. I have called up there twice. Both times I have been told sorry but the security team will give you an update in five...
Read full review of Bank Mobile Vibe and 3 comments
Froze my Account
If I could leave 0 stars I would! BankMobile froze my account for no reason and I have been locked out of my account with no access to my refund! They told me to contact my school..I contacted my school and they told me to ask Bank Mobile to simply close the account completely so they can issue my refund and BankMoblie have yet to follow up! They even has the audacity to tell me it would take 15 business days or more to get finish the fake investigation! DO NOT USE THIS BANK THEY ARE HORRIBLE!
Financial aid
I left a complaint regarding Mark Gore just a few minutes ago here is my email address [protected]@gmail.com

Reach me at [protected]

I would like the president of the company phone number which is Jay Sindu please because his team of agent are not corprating with, y son he been filing claim since last year and still haven't received his grant money someone recently took out his grant for this year also so bank mobile vibe owe my son 10,000.00
Desired outcome: I want my money owed to me 10,000.00 ASAP
Student card access
I had 1.020 dollars sent to my card but when I went to the ATM it said card inactive. I have been trying to work this problem out with Bank Mobile for months Late in 2022 My e mail address of [protected]@yahoo.com was hacked so I had to close it out. That was the e mail I used to sign up with Bank Mobile. They refuse to accept my new e mail address so I can use online banking, and now have made my card inactive where I can't get a new card. They will not even attempt to work this out with me. My name is Jack Nordin my e mail now is [protected]@gmail.com the old e mail you had on file is [protected]@yahoo.com. How can I set up for a new card or preference when they won't talk with me about the situation. Jack Nordin
Desired outcome: Get my money and a new card and except my new e mail address
A dispute for a transaction was cancelled but they still reversed the payment from the merchant after dispute was cancelled
As of 208 2023 I made a payment to Lendmark financials my car financing company for $802.95. The payment posted on 02/09/2023. I disputed some transactions that I did not recognize although one of the workers for BankMobile customer service disputed the $800 payment when it was not supposed to be disputed so it got canceled/withdrawn and the dispute case was closed on 03/06/2023. Oh, although as of 03/15/2023 bank mobile reversed the transaction of $802.95 from the financing company Lendmark financials for fraudulent charge. I have contacted BankMobile multiple times they cannot locate the money. They do not know where the money went and it was taken out of my account with the merchant at Lendmark financials. Bank mobile keeps telling me that there is not a reversed payment although I have proof where the payment was reversed back to BankMobile and Bank mobile does not have that $800 in my account and they will not tell me where the money is and I do not know who to get in touch with from here.
Desired outcome: $800 back into my BankMobile account.
Customer service is zero help they do not answer ever at all
I live in an apartment and my first card was mailed to me with no apartment number, corrected the mailing address, STILL never received. Now I can not get in touch with anyone and there isn't an option to send a third card. Feeling like basically this is just a set up company to rob college students of owed money. Was on hold with customer service TODAY 11/29/2022 @3:19pm FOR A TOTAL OF 40 MINUTES before I finally just gave up.
Desired outcome: I CARD AND SOMEONE TO PICK UP THE PHONE AFTER BEING ON HOLD FOR 40 MINUTES.
Payment not received
My daughter and I were told by the financial aid office at Bethune Cookman University to contact Bank Mobile about my daughter's college refund. We talked to Marge(Service Associate) and Bali(Marge's manager) they both gave us the run around that they didn't see our refund after we gave them all of the information that was given to us by the school. Ms. Marge and Ms. Bali asked us for a check number. We advised that we don't have one and the school didn't give us one. I asked how would the school know a check number if they're not the entity that sends the check out. The school financial aid advised that they have released the funds to Bank Mobile for them to issue the check or any deposits. Bank Mobile insist on that everything is falling back on the school. When we asked if Ms.Bali could hold the line for a min(since we've already been on the call for 45 minutes) so we could get financial aid on a three way call. Ms. Bali did everything she could to release the call without resolving the problem/issue. I am livid at the lack of due diligence on Bank Mobile and Bethune Cookman University in this matter. Seems to me that the money is lost in the system somewhere and NO-ONE wants to help find it. Where does that leave the student and parent who has done everything they were supposed to do? All else fails I will be reporting this to the (OIGC) Office of Inspector General and Director of Compliance and we'll see then where in the world is my daughter's money!
Desired outcome: I need resolve with the check either being sent to us asap or direct deposited!
Collect Your Trust Badge
Be recognized for outstanding customer service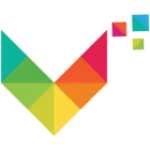 Bank Mobile Vibe

contacts
We are here to help
19 years' experience in successful complaint resolution
Each complaint is handled individually by highly qualified experts
Honest and unbiased reviews
Last but not least, all our services are absolutely free