Assurance Wireless complaints
344
Assurance Wireless
-
Stole my husband's cellular phones!!
My husband returned two cell phones and provided tracking and confirmation numbers in order to receive a working phone.

He called insurance wireless to make sure that they received the phones so that he could get another phone. They confirmed that they did receive the defective phones and that it would be 7 to 10 days we would receive a replacement. We received a replacement.

Assurance wireless claims that they never received the defective cell phones even though we provided both tracking numbers and confirmation numbers.

After I had the new phone for a month and a half I threw away the tracking numbers in the confirmation number thinking that I would not ever need them again.

And now insurance wireless is going to take away my 70-year-old husband's telephone that he uses to make doctor's appointments & video chat Drs appointment!
Desired outcome: Do not disconnect my husband's telephone service!!
Assurance Wireless
-
Customer service
Unprofessional ladies who swear at other vendors selling and block customers from ordering food to sign up for their phone service . They impose themselves on others not wanting the service . Will start verbal altercations in public while representing the company . This is at 79th street Forman Mills . 2 black women with braids . One skinny one heavyweight.
Desired outcome: Removal from the premises at 79th street Forman Mills location .
Assurance Wireless
-
Horrible customer service, long wait times, very little communication
I purchased a cell phone from assurance to start my service. With in less than a year the battery would no longer charge. I phoned in for a replacement, which took several days and 3-4 hours each day on the phone. I finally received the replacement phone and was told to discard the old phone that no longer worked. I was ill at the time and did not. About a month later, i received an email to return the old phone which, i paid for, or they were turning off my service. I phoned in and after 2-3 more days of poor communication and horrible customer service along with hours on hold and numerous hang ups, i was told i would get a return envelope to ship back old phone, which i did. Several days after shipping back phone, they turned of my phone leaving me with no phone to call drs, dentist, appointments, or any family to speak to or any contact of anyone. I am disabled and had no phone to do anything and they did not care. I purchased that phone. It was my phone not a free phohe. I had no issue returning it and i did, but they never told me. Then they threatened to charge me and ihad zero service to date. I have decided to contact them again to send an envelope to return the second phone and drop their service. Garbage servie to the poor. All i wanted was the tracking number to check on the return and they refused to give me it. I called fedex who stated that they are given a tracking number when they created a return envelope for me. Awful, horrible, service and phone never stayed charged.
Desired outcome: I WANT OUT OF ASSURANCE HORRIBLE SERVICE AND MY MONEY BACK FROM THEIR GARBAGE PHONE AND TO TEACH YOUR EMPLOYEES HOW TO SPEAK WITH CUSTOMERS AND TO KNOW THEIR JOB
This review was chosen algorithmically as the most valued customer feedback.
[censored] like today's John act superior and threaten upset customers hang up on and it's been over 6 mo since replacement phone was supposably sent and I am really hoping you finally send it
Read full review of Assurance Wireless
Assurance Wireless
-
Sent Uncompatable Phone & Switched My Service Without Concent
I am a Life Line user who was receiving service from Metro by T-Mobile/T-mobile. I lost my phone, reported it lost, requested a replacement phone. I paid $40.00. I was sent a phone that is ONLY compatible with Assurance Wireless which I did not have service with. Assurance went ahead and switched my phone service to them without my direction nor consent. I do not want a Assurance compatible only phone. I don't want Assurance phone service. I want to be who I was with at the time a replacement phone was requested. I tried switching my service but Assurance didn't want to give me my account number to do so. It took hours, going though multiple employees, and fighting a supervisor just to be given my account number. When I tried to do the switch I was told the phone I was sent is only compatible with Assurance wireless service. I wasn't with Assurance when I made the replacement phone request. Assurance purposely sent me a phone NOT compatible with my service. This phone is only functional 1/2 the time. People cannot hear me on this phone. I have to raise my voice to be heard. It dies after 30 min. I have to call a separate number to check VM. If I send a video it will send it 100 times even if the video has been deleted, the trash cleared, no longer having the video, not even in text, nor restarting the phone. It only sends my text 1/2 the time. When I receive messages they are several hours delayed. The phone has a 2 mg camera so I can't take pictures that can be made out. And so much more. I want a T-Mobile compatible phone so I can switch back to my carrier.
Desired outcome: A compatible Tmobile phone or my money back so I can purchase one directly from TMobile. and to be released of their service.
Assurance Wireless
-
False advertising fraud
on June 28th 2022 I was offered and upgrade to iPhone XR by an email which on same day I have contacted them and asked about the offer on the number provided in the email and the person I spoke too has told me my iPhone xr is on its way 2 days later I received the package which didn't had any iPhone some peace of shiit phone that buffers 720p video on YouTube so I contacted the Assurance Wireless and they told me first of all show me proof of email and the phone will be shipped in

24 hour the email that the told me to send proof is [protected]@t-mobile.com so I sent them

and I call everyday and everyday I hear more bushtit telling me we bushtit that promotion ended in May NEXT person says out of stock next person says will be shipped in 24 hours next person told me wait so its been exactly 10 days this company false advertising lies to people just get them singe the go sued many times and still omitting fraud I want what I ordered
Desired outcome: I WANT WHAT I WAS TOLD AND PROMICED TO RECIVE IPHONE XR
Assurance Wireless
-
Incorrect Charge payment not received
I lost my phone. I was told I had to pay 39.99 for a replacement phone. When I received the phone, it didn't work. I was told they were sending another phone and an envelope for me to send the other phone back.

When I received the second phone, I called to activate it. I was then told my service was cancelled so I had to re-apply.

I asked why did I pay for a phone when I had no service. If I reapply I get a free phone. The second phone also did not work.

I spoke with Rex, he was very RUDE. He told me I would have a full refund in 24- 72 hours. That was on June 18, 2022. I have not received any refund, no working phone, no phone call, no explanation whatsoever.

I sent both phones back to 1451 All points Ct. Ste 2 Plainfield, IN 46168. TRACKING # [protected]. IT WAS RECEIVED ON JUNE 30, 2022 AT 11:16 A. M.

I called AGAIN on July 6, 2022 and spoke with Roseanne in the Phillipines. Roseanne assured me that I would have my refund in 48 hours. Today is July 8, 2022 I still have not heard from anyone nor have I received a refund. Roseanne gave me another confirmation number. [protected].

I would like this to be handled so I can get my $43.34 so that I can get another phone.
Desired outcome: Full Refund $43.34
Assurance Wireless
-
Assurance Wireless billing
I do not have any association with Assurance Wireless nor do I have a relationship with T-Mobile.

On 7-5-2022 Assurance Wireless billed my credit card for $40.29. I looked up Assurance Wireless and found a number [protected] I called several times but could not get past their machine because I am not a client and they do not recognize my phone number.

I called T-Mobile because they seem to be associated with Assurance. At one time they transferred me to Assurance; the machine asked for my zip code and immediately said something to the effect that they did not either get it or recognize it and hung up.

As a result of this scam, I had to cancel my credit card causing me a lot of work and frustration.
Desired outcome: I would like Assurance Wireless investigated for fraud and shut down. My payment was stopped but I bet they defrauded many
This review was chosen algorithmically as the most valued customer feedback.
Two females of assurance wireless employees agent were trying to sell free lifeline phones to low-income family/person. They faked checking status of their phone service and tell them to buy their free phones.. at 9am-12pm, 1235 mission street San Francisco, Ca.
Read full review of Assurance Wireless
This review was chosen algorithmically as the most valued customer feedback.
old phone died. they sent a new but never have anybody to help me to get nrw one to work properly
Read full review of Assurance Wireless
This review was chosen algorithmically as the most valued customer feedback.
This agent at 1235 mission, between 9 am to 12pm, in San francisco, is trying to sell free phone by the government. The two females are faking giving phone to low-income people and sell them instead.
Read full review of Assurance Wireless
Assurance Wireless
-
Harassment every 12 days to use the phone
I use my phone service once a month as I am required. But every 12 days via mail, email, and/or phone messages they threaten to cancel my service because I am not using it as often as they would like? Please stop doing that. I have used my phone every month at least once as I am required. I don't have phone service of any kind up here in the mountains. I have wi-fi. I got the phone for literal emergencies and yes, I do have to drive down into town to use the phone service. So I make the trip to town at least once every month to use the phone service and pickup supplies.
Desired outcome: Please stop reminding me to use my phone service every month,... every 12 days!! thank you
This review was chosen algorithmically as the most valued customer feedback.
I have always liked Assurance Wireless so I am surprised to be making a complaint. My phone has been messing up (gets hot when charged, certain functions are not working, i.e. when I restart the phone, it takes a photo, etc) I called Assurance last month, they said phone was no longer under warranty and I'd have to pay $29 & they'd send me a new phone. I...
Read full review of Assurance Wireless
Assurance Wireless
-
Unable to receive calls, refuse to correct my address, refuse to exchange phone!
We have been customers with Assurance Wireless for almost 9 years. For over a month now, my Assurance Wireless phone has not been receiving calls. I take excellent care of my phone. It was not dropped, it did not get wet, nothing. My family and friends have not been able to reach me. My phone does not receive calls. This has caused trauma for my family and friends. They experienced Life or Death Emergencies and Crisis Situations and were unable to reach me because of YOU Assurance Wireless. You also have a completely incorrect address for me. I have spent over 20 hours over the past month explaining both of these situations to Assurance Wireless customer "support" representatives. They will not resolve these simple issues. Simply exchange our phone for one that works and update our address to where we live so that the phone that you need to replace ships to the Correct Address. Assurance Wireless is proving to every customer and potential customer that they do not value their customers as human beings and do not realize that this unconscionable behavior and lack of caring by Assurance Wireless is causing pain in people's lives. Assurance Wireless is playing with Life or Death situations. Your customers are not just numbers, we are human beings. Take care of your customers!
Desired outcome: 1. Exchange our phone. Send us a new replacement phone free of charge.2. Update and correct our address.
Assurance Wireless
-
Cellphone
This is my second complaint. I filed a Complaint last week re Assurance Wireless. I was accused by Customer Service that I had not return the phone. The phone was returned approximately March, 2022. I called Assurance Wireless and advised them as I have done in the past. I realize the Customer Service is lacking in training and morals. I was then told I had to pay $5.00 because the phone is out of warranty and then the amount now is $35.99. As I have mentioned to Supervisors and workers that I returned the phone and do not have the phone. Each representative I speak to now, tells me the same thing. Assurance Wireless I am wondering what values are they operating on?

As I have said in my first complaint, I have been dealing with this issue since January, 2022. I have been a member for 10 plus years.

I would appreciate some assistance with this problem. I am a senior with disabilities. Having with friends to assist with a temporary phone. Assurance Wireless was sent a letter from my doctor that I was not be without a phone, this was about 7 or 8 years ago, when they disrupted my service. At that time, I was sick and could not ambulance, doctor or anyone. I do not have a landline.

I am very thankful for the service, it has life line.

Thank you

Thomasina Brown
Desired outcome: This situation is remedy. And the replacement be sent as soon as possible. Also, it would be nice if they are advised not to give the us such a hard time. I have seen some other complaints against Assurance Wireless.
Assurance Wireless
-
UMX cell phone
There's nothing good about this phone. I can't make a receive phone calls. I'm on my second cell phone this phone has lasted a week. Both of them stopped working, black screen won't charge nothing. I have not dropped them or gotten them wet. When I called assurance wireless about the 1st phone they said a new phone is on it's way should be there in 5 business days. I called assurance wireless customer service 7 days later And they told me they had no record of me Ordering another phone. I was without a phone for a month and 1⁄2. Every time I spoke to customer service They gave me the run around they hung up on me they transferred me to an automated service that hung up on me once again. Now I'm without a phone. Please fix these horrible issues or don't offer your service at all. Hopefully assurance can help me, I highly doubt they will
Desired outcome: I wish assurance wireless would do what they say they're gonna do
This review was chosen algorithmically as the most valued customer feedback.
Hello , what is email address where need send police report if mobile phone was lost or stolen, thanks
Read full review of Assurance Wireless
Assurance Wireless
-
Cellphone number [protected]
My name is Thomasina Brown, I have been given the run around since January/February, 2022. My phone died December, 2021. Assurance Wireless sent a replacement phone out January, which Fedex advised they tried to deliver the end of January and First of February. I was home and not received the replacement phone. I filed complaints with Fedex and Assurance Wireless. The phone was never resent. I have been member of Assurance Wireless for over 10 years. I keep getting the run around with everyone. I am a Senior with disabilities and live alone. I do not have a home phone. My cellphone is and was my means of communicating with my doctors, emergency, families and friends.

I have a temporary phone through a phone, this was suppose to be for a minute, [protected].

Assurance Wireless Customer Service Representatives are not acting in a professional manner.

I appreciate your assistance with this problem.

Thomasina Brown
Desired outcome: I would like the replacement phone sent to me. I have dealing with this issue since January, 2022. What kind of nonsense is this?
Assurance Wireless
-
Lifeline phone/service
I applied for a lifeline phone and service (free for elderly) with Assurance a week ago and they immediately responded that I qualified and that my phone would be delivered within 7-10 business days.

A week later I had my new phone in the mail.

The first problem I encountered was that could not activate it using the directions that came packaged with the phone.

I spent 2 days trying and at least 2 dozen phone calls with at least 6 different humans that could barely speak English only to find today that my phone was already activated to someone else on a Sprint account that belonged to someone else out of state (205 area code and I live in and requested a 850 area code).

These 6 humans all disconnected me when they figured out that the problem I was having was too tough for them to handle instead of following through and helping me get this resolved.

At this point as far as I'm concerned I not have a brand new phone poster if you know what I mean.
We are here to help
16 years' experience in successful complaint resolution
Each complaint is handled individually by highly qualified experts
Honest and unbiased reviews
Last but not least, all our services are absolutely free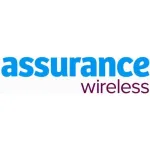 Assurance Wireless contacts
Assurance Wireless representative

Assurance Wireless