Credo Mobile Customer Care Service

CREDO Mobile, Inc.

101 Market Street, Suite 700
San Francisco
California
United States - 94105

Customer Support Phone Numbers

Hours:

Monday - Friday: 7:00 am - 7:00 pm (PT)
Saturday: 7:00 am - 5:00 pm (PT)
Sunday: 8:00 am - 4:30 pm (PT)
Credo Mobile Complaints & Reviews
Credo charged me $60 for ending my contract a day early!I ended my contract one day before its expiration, not knowing I would be charged a $60 early termination fee. I didn't know that had I waited one day, I would have been saved that termination fee. I complained to Credo, asking them to...
I'd been a customer since the 1990s, when they were Working Assets. When my phone broke, I told them I only wanted to renew my contract if they could provide me with a phone similar to the old one. "We have one almost exactly like it, " they said. So I re-upped for another 2 year contract...
They well sell you a cheap price of an iPhone 6 or 6s plus..with the price of 1000sr each and then if you order with them you will send a 300sr for down payment..and then after you send the down payment after 1 day they will tell you that there company's change the procedure so you will...
We switched from Verizon to Credo based on the whole progressive politics thing. First, all 4 phones had to be replaced because of the poor quality of reception. After that, although sound quality was improved, calls were dropped and those that weren't often broken to the point of...
I lost my LG 350 phone, and Credo offered a cheaper phone, LG160. When I removed the battery cover, it couldn't be replaced. Credo replaced the phone. When it got sprayed with water, I took it to a phone store where they removed the battery cover to make sure it was dry, and they...
For years I raved about Working Assets and Credo and now all I can say is stay away, terrible customer service and policies. They offered me a new phone so I took it, it did not work, they sent me another it did not work, they sent me a third, all the same phone with the same problem it...
i switched from my comfortable phone company to credo because i believedwhat they supported, and i was happy to donate my measley 1% to a non profit of my choice, all of which were companies i personally support. however, after just one month of service i started experiencing problems. the...
Recently Discussed Complaints
Consumer Tips & Tricks
Worst rating
Subjects of Wide Speculation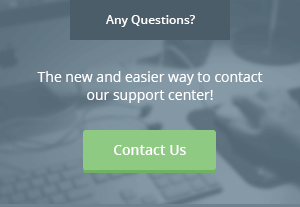 Latest News & Stories
Stay Away
Latest Questions
Latest Groups
Today's Mess-Up Photo