Assurance Wireless complaints
242
Assurance Wireless
-
Wiki Mobile Phone
I couple of months ago I started having trouble with the phone I have from Assurance Wireless. It stopped connecting to WiFi even though I have other devices connected and checked the simple password I have many times. Because the phone is old and poorly made, I am also experiencing other significant issues. The phone does not hold a charge for very long, it has an extremely slow processor which makes doing anything tedious and time-consuming, it has little storage space, and the charging cord has begun to fray making it dangerous (there is no option to charge by USB, only electrical outlet). The worst part is when I call about the phone, every agent I speak to seems to be new and does not know how to troubleshoot. I was told I would receive a new phone within 10 days but when I called back I was told one was not sent. The agent I spoke to said she could not send me a new phone and eventually hung up on me. It has been VERY frustrating dealing with this company. The federal Universal Service Fund needs to investigate the company.
Desired outcome: Receive a new phone
Assurance Wireless
-
Charging port broke
My phone no longer charges because the C port is broken. This happened so quickly after having it for just a few months. The screen will also randomly black out while in use for no reason.

However, I can't complain because this phone was free to me after leaving a domestic violence situation and starting over in a long term recovery program with my kids. I was eligible to receive it for free because I was on state benefits. I would not have had a phone if it weren't for this company!

I can't find any information about if this particular phone is able to be charged with a wireless charger but I am assuming it's not?
Desired outcome: I am hoping to receive a new phone.
Assurance Wireless
-
Bad service and phones given to the needy
Incompetent customer service! Cannot understand anyone. Government should have American people working! Phones are tracked by the Chinese. Keeps crashing and batteries don't last.

Waste a lot of time and minutes and no one can resolve the issues. T-Mobile does not service their phones but the foreign idiots that work at Assurance wireless tell you to go to a T-Mobile store anyway.

Worst service provider ever! Send complaints to government since they're wasting our money on these "free phones".
Desired outcome: Get proper customer service representatives and good working phones without Chinese tracking.
This review was chosen algorithmically as the most valued customer feedback.
I signed up with Assurance Jan 26. I never received a phone until April. Was pro. ised a Motorola Pure and got a smaller off brand phone that stopped working after 5 days. Called to report no functioning phone and an order was supposed to have been placed April 12. Apparently the order was never processed. On May 9, I received a letter stating I must use my...
Read full review
Assurance Wireless
-
replacement phone
On April 28th I contacted customer service at Assurance Wireless to let them know that the SD card on my phone was not working. They informed me that I would be getting a better Motorola phone within 5-7 days, and that I would get a conformation email confirming my order. I did not receive that phone or the email. I have called customer service several times. Each time they assured me that I would receive an email, but I never got the email they said that the email would take 24 hours. Today I was informed that my order was never processed and that I would need to go and purchase my own SD card. This only came to light after I asked the girl on the phone not to lie to me and to let me know one way or another if I was getting a replacement phone. They lied each time that I called them. I have been a customer of Assurance Wireless since 2018, I have never experienced someone lying to me before. It seems that there has been a shift in this company's integrity. I am very disappointed. I have always given excellent surveys at the end of the phone call. Not today, today I am writing this review instead
Assurance Wireless
-
Cellphone and customer service
I cannot understand any of your customer service reps. I have called four times to get my phone replaced. The one I have has water damage. I was told I was eligible for a new phone on 4/20/22. Called back and was told I had to trouble shoot. I explained I could not open the phone because of bad hands. Called back and was told a new phone was on the way, conf #317562701. Called back 5/6/22, was told shipment cancelled because phone was out of warranty. Called today (5/8/22) to buy a new phone. They would not take payment over the phone. Cannot use the cell and cannot find correct website. I'm 75. Help!
Desired outcome: a new phone
Assurance Wireless
-
suspension of my account
I lost my phone back in February. So technically the account is still open. I'm no longer a customer. And requested in March for. The account to be suspended. Someone I know stoled my identity. Currently has reestablished service under my information. I've already explained the ID theft situation. So technically there should be. No active account whatsoever I'm not. Exactly sure what steps to take. But Assurance wireless hasn't proved. To be helpful at all. All the reps care about. Is keeping the service active. I'd like for this account. To be closed out indefinitely. Or I'll take legal action.
Assurance Wireless
-
My wifi benefits from xfinity
Assurance wireless without my consent took my acp discount from my wifi. So far i have lost $130.00. You took my discount from xfinity without my consent illegally. Have made several phone calls to the national verifyer and they told me you can't take mt acp discount without my consent. I don't know why the message says my complaint isn.t long enough to get any attention. you stole money from me in Jan,Feb,Mar. and april 2022. if no response in 3 days i will file complaint with FCC. Is that long enough for you.
Desired outcome: YOU NEED TO REFUND MY $130.00 ASAP AND LEAVE MY ACP ALONE.
Assurance Wireless
-
Horrible Service, Horrible Customer Service.
I chose Assurance Wireless over the plethora of other providers for the LifeLine service. Even though I own an iPhone that's a couple years old that doesn't have service, they required a phone be sent to me (rather than a sim card to install in my iPhone--several other providers offer a sim to use in compatible iPhones).

The phone they sent--that I had to wait nearly 2 months for--is absolutely horrible. The battery will go from 100% to dead in 24 hours WITHOUT USING THE PHONE AT ALL. Just setting on the desk it will do this. Nobody can hear me when I use the phone, whether on speaker or not. It takes several minutes for the phone to do anything after you click on an icon or button. This phone seriously is worse than 40-year-old technology. Because the phone is absolutely unusable, I attempted to contact them to ask again about the possibility of getting a sim card to use in my own phone. I was hung up on 3 times before I was even able to say hello. I finally got through to someone that explained I can't change phones, and can't purchase a better phone through them (even though the menu tree when you call has menus for transferring your number to a new phone, and for purchasing phones). I was fed up, so decided to cancel my account. After calling and being hung up on another 2 times (again, before I was even able to say a single word), I got through and was told a request to cancel was put through and it would be completed in 24-48hrs.

Fast forward a full week. I received an email saying "The issue with your account has been fixed." I'm sorry--what? So I tried my phone and it still had service. I had to call again, and be hung up on 3 more times before I got another live person making the same promises of cancelation. I cannot move my LifeLine service to a different provider until they cancel my account, and even though they say they are, they won't cancel my account!

Time to escalate to the FCC.
Desired outcome: I want my account canceled, and for your staff to stop hanging up on customers 80% of the time.
Assurance Wireless
-
Product and service
One month ago I received the phone from one of the street vendors that was damaged the display wouldn't work the screen I couldn't make phone calls or text I'm still waiting for my replacement phone it would take 21 days then I was told 14 then 7 when I was also told I had a choice of a Motorola or a Samsung I chose the Motorola I called them today they told me there was no request for me for replacement phone and that I don't have a choice of the phone I have to take what they give me this is unacceptable another thing unacceptable is how I was treated I was told I didn't understand because I was American I am an American living in America how is that a problem this company is a joke and should be allowed to do business in America is so hire people that speak and understand English
Desired outcome: I want a phone a working phone preferably the Motorola like I said I could have and better customer service and if their going to do business in America at least get people that speak English and understand English .
Assurance Wireless
-
Schok volt 55 and horrible customer service
I was provided a phone that drops calls or won't make calls. Cannot hear the caller. Then i went through hours of trying to correct the problem with supervisors who were arrogant and dismissive of the problem. Went through troubleshooting numerous times and they failed to correct the problem. I asked to speak with someone above the supervisor and was advised there is no accountability above the supervisor with whom i spoke. I now will go through the fcc utilities board with my concerns. The last solution i was given was to replace my non functioning phone with the same model and for a charge of 45 dollars. This is ridiculous. I am shocked by the complete lack of service or concern. I have cancer and need a functioning phone should i need and ambulance. I wrote this in all caps but was forced to convert to lower case. I am furious
Desired outcome: I NEED A FUNCTIONING PHONE AND DO NOT FEEL I SHOULD HAVE TO PAY FOR A REPLACEMENT ESPECIALLY WHEN I SEE SO MANY COMPLAINTS ABOUT THE PHONE I WAS PROVIDED. I ALSO DESERVE TO KNOW HOW TO RESOLVE AN ISSUE WHEN NO SUPERVISOR HELPS
This review was chosen algorithmically as the most valued customer feedback.
If you can get a working phone from them and don't have to deal with customer service they are ok. For years my Kyocera stick phone worked and all was well. Since it died I've been through hell trying to get a working cell phone. Being put on hold with them really sucks! You get these blaring announcements telling you how to take care of stuff on the...
Read full review
Assurance Wireless
-
I don't have a working phone.
I've been waiting 2 years to get a working government phone. I was promised by the company over and over again that I will be reviving a Motorola pure G or a Samsung S10 headset. they send me and old received phone with no name on it who know what it is it doesn't work. They also told me I have to make a phone or text with in the month. I told them HOW? my phone doesn't work.
Desired outcome: I would like a working phone.
Assurance Wireless
-
Replacement phone
I have been attempting to order a replacement phone for my defective phone. I have called over and over since 4/13/22 and received a run around. As each of the eight different service agents said they would process my replacement phone and it would be sent out. They have given me fake tracking numbers, and fake confirmation numbers. Please help me with receiving a new phone. My number is 718-825-8082. Kevin Bradon,19 Hamilton Terrace 1G NY, NY 10031. I have been using Assurance since the program started. The is the first time I have had this problem. Thank You.
Desired outcome: I receive a replacement phone.
This review was chosen algorithmically as the most valued customer feedback.
i have had my free Gov. assistance phone since Pres. Bush (not Obuma) and it was just one gig of internet data. witch was fine at the time i had a laptop and internet in the home. my ph got old and not working properly so i called and they sent me my first ever smart ph. what pos. yada yada. three ph. later covid-19 relief program was started and i started...
Read full review
Assurance Wireless
-
Assurance Wireless malware MCM client
Assurance wireless apparently resolved complaints from customers of a "mobile services" app installed on numerous phone providers by installing a MCM client which similiarly installs apps without permission although MCM client cannot be removed unlike the Mobile services app on other service providers phones. An interesting feature potentially installed by the app is a browser page that automatically loaded through the google app in which the user received text messages using the phone number of the user to send potential malware links based on webpages visited by the user typically occurring after visiting consumer pages eg. Amazon, bill pay sites etc. frequently sending banking information from random numbers soliciting responses only after using the android's browser for bil paying/ browsing etc.
Assurance Wireless
-
Assurance Wireless
There are a group of guys who keep are selling Assurance wireless phones on the street. When reaching out to the Assurance wireless they informed me that its no payment for the phone. These guys are stealing from all these people and its not right. The phones and services are free. I called and spoke to rep Angel at 1-888 321-5880. She informed me that everything is free and that no one should be paying anything for the phone. These guys are always stationed on Delancey st in NYC between Norfolk and Suffolk st. They should not be doing this to people. The government is trying to assist people in this area and then you have people like this stealing from people. Its sad. I hope Assurance Wireless is aware of this and puts it to a stop.
Assurance Wireless
-
Assurance vender phone
My husband looked for a phone in longbeach, Ca 3 months ago. My husband gave the vender phone to me (his wife) and I used it for 5 days. It took a Sh*t. Since then assurance wireless has sent us a phone, AND a new "sim" card. Now the phone does not work! We called 4 operators 4 times. The last operator told me to turn off the phone OVER the Easter week-end AND she would call us back to let us know the phone is working! The phone does NOT work! The operator has NOT called.
Desired outcome: How about "someone " keep their word. How about I talk to the cooperate office. How about I talk to the founder.
Assurance Wireless
-
Shock cell phone
I am not someone who complains about anything even if my food I've got was terrible I'll just keep it. And when I had received the phone and try to make phone calls it would cut me off throughout the call constantly. And now it says unlock for features and data so as I touch the screen it wont do anything. I tried to reboot but I couldn't click on the screen. So I held the side button down until it turned off and turned it back on and still it won't let me have any access beyond the lock screen.

Thanks in advance,

Tiffany Smith
Desired outcome: Would greatly appreciate a replacement phone so I can continue using my service. FYI I truly enjoy assurance wireless and want to get my phone up and running again.
Assurance Wireless
-
Replacement phone issue
On March 10th approximately around 7pm I called and reported my phone lost due to being out at my family's funeral. I was quickly referred to a supervisor or supposed to be supervisor and she then gave me a confirmation number for a new phone waiving the $25 fee.. with in that time from that date i have called checking on the status of a phone i thought was in route and they said it was on its way

..the last person who i spoke with a week ago stated the phone would be here this Thursday... so today a whole different scenario happened all of a sudden the order for the phone was denied, no I owe 25 dollars and plus I waited a whole month to hear this and a whole month without a phone due to someone negligence.. it should of been common courtesy to the customer for the inconvenience to waiver the 25 dollars and send me a phone but they didn't... just a terrible experience today with them and still no resolution to getting a device or phone from them...
Desired outcome: I'd appreciate a free replacement phone of the behalf of this matter and level of frustration this is definitely the worst experience I've encountered with them ...
We are here to help
16 years' experience in successful complaint resolution
Each complaint is handled individually by highly qualified experts
Honest and unbiased reviews
Last but not least, all our services are absolutely free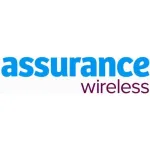 Assurance Wireless contacts
Assurance Wireless representative

Assurance Wireless