Assurance Wireless complaints
632
Newest Assurance Wireless reviews & complaints
Schok Volt SV55
The Schok Volt SV55 that I received through Assurance Wireless is an inferior, low-quality phone that doesn't work with Android Auto (the app/program that works with my car's GPS navigation infotainment system). I do NOT recommend Assurance Wireless through California's Lifeline program. Assurance Wireless does not give you phone options and just sends you the inferior quality Schok Volt SV55
Defective phone, customer service,scamcharges ,shut off service.
Assurance wireless cut off my Service has sent 3 defective phones charged me to replace these defective phones.I aS charged 29.95 ,19.95 and 9.95 for these phones.It's not my fault you sent me defective devices ,why should I have to pay for you bad .your customer service is playing games with your consumers waisting their time being put on hold for no reason ,hung up on repeatedly lied to.that's if you can get your call through to begin with.It take 3 to 4 min just to get to your reps ,ask for a supervisor your hung up on.this has to be your company policy because it's every time.If this doesn't take care of my problem with you I'm making a complaint to the FCC. I have no phone I have no service this is not right because your charging for this send me that works a real phone not schok or the other garbage it's supposed to be a functioning smartphone. Fix this with me or I will never stop complaining about you or your service .
Desired outcome: Send me a phone that works tommarow. I have paid you for defective phones that hold no charge ,no storage with data stealing bloatware fix this
This review was chosen algorithmically as the most valued customer feedback.
I paid Assurance Wireless $12 total for a government phone. 1. The original phone and the replacement phone had the same defect. The caller could hear me at some point in the call, but I could not hear them. 2. They wanted me to pay shipping and handling for another phone. I had to complain about that until they decided they would send me a different...
Read full review of Assurance Wireless
Is Assurance Wireless legit?
Assurance Wireless earns 91% level of Trustworthiness
SAFETY NOTICE: ComplaintsBoard has analyzed Assurance Wireless and determined that it has perfect credibility and is completely trustworthy, with a legitimacy rating of 91%.
We found clear and detailed contact information for Assurance Wireless. The company provides a physical address, 2 phone numbers, and 2 emails, as well as 2 social media accounts. This demonstrates a commitment to customer service and transparency, which is a positive sign for building trust with customers.
Assurancewireless.com has a valid SSL certificate, which indicates that the website is secure and trustworthy. Look for the padlock icon in the browser and the "https" prefix in the URL to confirm that the website is using SSL.
Our scan shows Assurance Wireless website is free from malware and phishing activities, which are types of online threats that can include viruses, worms, Trojan horses, ransomware, and other malicious code, as social engineering tactics used to trick users into sharing their personal information.
We looked up Assurance Wireless and found that the website is receiving a high amount of traffic. This could be a sign of a popular and trustworthy website, but it is still important to exercise caution and verify the legitimacy of the site before sharing any personal or financial information
However ComplaintsBoard has detected that:
While Assurance Wireless has a high level of trust, our investigation has revealed that the company's complaint resolution process is inadequate and ineffective. As a result, only 5% of 632 complaints are resolved. The support team may have poor customer service skills, lack of training, or not be well-equipped to handle customer complaints.
There was some difficulty in evaluating or examining the information or data present on the assurancewireless.com. This could be due to technical issues, limited access, or website may be temporarily down for maintenance or experiencing technical difficulties.
We conducted a search on social media and found several negative reviews related to Assurance Wireless. These reviews may indicate issues with the company's products, services, or customer support. It is important to thoroughly research the company and its offerings before making any purchases to avoid any potential risks.
Our Verdict: Assurance Wireless is highly recommended company, but beware of poor customer service. Their 5% Resolve Complaints rating is a cause for concern. We advise using their services securely and reviewing complaints beforehand.
Customer service representative
Customer service representative Ana disconnected the phone and did not help me. She said I used profanity and hung up. I called again and spoke to Christina who put me on hold, called me at approximately 9:50 pm EST from number [protected] and left me on hold. These two representatives were rude and have not met the expectations of assurance wireless. I need this situation rectified please. Attached is a photo of me on hold by Christina. I called yet again and spoke to Darwin who also hung up on me. I do not understand this level of treatment but it's not
Desired outcome: Reprimand, possible termination and an apology.
Nov 20, 2023
11:04 pm EST
I called again to get assistance on a broken phone gone a this time spoke to Ellen at approximately 10:10 pm EST. She placed me on hold multiple times and also kept asking me the same questions over and over again antagonizing me. She asked for social security number, date of birth and my address to verify my account because my pin wasn't going through. She then said that there not shipping me a phone because I have to return a phone first. She then asked for another number because she said that the back office was going to call me. I get a call from the telephone number [protected] and a man who claimed he was a supervisor by the name of Kopirotti. He said I had to pay $59.00 in order to get a new phone. He hung up and called me 6 times and remained silent on the line. I was harassed and Ellen set this all up and gave my number to someone who doesn't work for assurance wireless. I was violated and harassed only because I want a replacement phone. I want a real supervisor to call me please
General service
I purchased a phone from assurance. they 'assured' me it was unlocked. i paid 50$ for it. after they cancelled my account, would not reactivate it and then denied me the ability to return my phone.

Do not use Assurance wireless they are thieves in the making and will definitely steal your money or leave you wishing you would have used another company. Shame on you assurance.
Desired outcome: I'd like my 50$ refunded.
This review was chosen algorithmically as the most valued customer feedback.
My phone came to me broken, I called immediately and said the screen was cracked as well as it slow charged. I was told I qualified for a free upgrade, I replied was told 10-20 buisness days I would receive the new device. Two months now phone will not even turn on when I do it turns it self off and restarts. I called. My husband is on workman's comp. The...
Read full review of Assurance Wireless and 1 comment
Schok Volt SV55 Model SV55216
I have serious health issues and need a phone that at least works halfway descent. I Signed up for assurance wireless a couple months ago. I received the Schok Volt SV55 Model SV55216 like many others here. The phone was slow as could possibly be. Only had reception when it wanted to. I just called assurance wireless this morning and asked if I could get a little better phone. The lady with assurance wireless must have thought I was as dumb as a coal bucket because she said she was going to set the Schok Volt SV55 Model SV55216 to a different cell phone tower. Duh, what if I'm in a different area? The assurance wireless agent asked for the number I was calling from. I didn't give the number to her and not a min after we were finished talking, she calls the number I'm using now. I guess so assurance can hound me if I drop their service. A shady company at best. A waste of taxpayers money.
Nov 16, 2023
10:32 am EST
The issue I had wasn't resolved at all, neither can it be. Assurance wireless has already shown me they can't be trusted.
The complaint has been investigated and resolved to the customer's satisfaction.
Receiving phone
I'm not filing a complaint on Assurance. Their was some type of error in the office with the mail details at the apartments I live at. I've recently moved to a different apartment and the mailbox number had not been switched through usps therefore my device got sent back the issue with ups has been resolved. The device is to be delivered to you guys today with the tracking number being 9200190286973836172319 my name is Jennifer Talley DOB:10/26/1987 address 3000 Evangeline St APT 18 Monroe La 71201 ive called assurance customer service three times and they just keep telling me it is arriving today they aren't understanding what I'm telling them or English language that well. Any info or help would be greatly appreciated. My email is [protected]@gmail.com
Desired outcome: Please send back
Resolved
Talked to assurance customer service.
Spoofing/stalking/customer harassment
I am being harassed by your foreign customer service department. They are also linking my telephone number to the number of related or third party stalkers to monitor and harass me via electronic connection.

They are giving out my personal information and allowing people to listen in on my phone conversations, reviewing of my texts messages and photos. When they listen in on my phone conversations some of my important phone calls get disconnected. The also keep calling me a [censored] and using Google data centers and other data centers as a way to harass and allow others to stalk me as a customer. I can hear them spoofing my phone line and while I am on important phone calls.
Desired outcome: Loss of employment, removal of foreign employees for the purpose of them being used as Chinas spies, or more American supervision concerning telecommunications operations and phone service connectivity.
Lifeline cellular service
Received 1st lifeline phone. Lasted about a month. Got a replacement phone that they charged $22 for shipping. Then 2 additional $5 charges appeared on my CC bill. They sent a prepaid envelope to return the first phone via FedEx. 2nd didn't last more than a couple of days. 1st call to replace that phone was on 10/6. I've been told 3 times I would receive another replacement phone in 5-7 days. My last call, last week...first they said there was no request for a replacement. Then they said they're not shipping it until they get the first phone back. Well that was shipped more than a month ago. They provided the envelope with a tracking number. They must have tracked it by now. So now I've been without a phone for over a month and my lifeline service is going to get cancelled for non-use. I can't use a phone that's broken. POS company. Billing lifeline I'm sure for a service I can't use.
Claimed loss: $32 not to mention the 4 - 30 minute calls with no resolution. And the aggravation.
Desired outcome: I need a working phone.
I don't get the allotted data because the old phone doesn't allow more than 3GB.
They tell you that you get 4 GB, the automative system tells you 3GB, on the online account bar you can't get more than 3GB. I called them several times, but they act like they don't understand. Also, I was told that I have to pay $20 dollars to return the old phone with the removable battery that's not compatible with the unlimited service that they try to talk you into getting with ACP. And they always have an excuse why you can't use your own phone, even though their website said you can use an unlocked phone.
Desired outcome: I am looking for another mobile company.
They will not transfer me to the united states I cannot understand the customer service reps
I ordered a phone through safelink. Got it up and running. They sent me a better, larger phone. By them refusing to transfer me to someone I can understand this has been the most terrible customer service I have ever encountered.

I need to speak to someone that can understand me, not talk over me and be patient with me.

I have been hung up on 7 times.

This is NOT GOOD BUSINESS.

JAMIE THOMAS

[protected]
Cellphone and service
Once I receive my phone it did not work right since I received it it dropped my calls all the time the battery never stayed charged I called back I did not receive my tablet that was supposed to come with it that I ordered called back they said they were going to send me out another one and that I would not have to pay shipping and handling because it was under warranty I never received my other phone and then I called back they said now they're going to charge me for the shipping and handling worst company I've ever dealt with in my life
Claimed loss: Cellphone,tablet,service
Desired outcome: Upgraded cell phone that works correctly unlimited service with also data, the tablet that I never received
This review was chosen algorithmically as the most valued customer feedback.
I think it was last week I called your office cause my phone was acting up again. Once again it was not ringing in, I couldn't hear on the phone unless I put it on speaker then everyone could hear my conversation there was a lot of static as well. Now it won't won't power-up. At this point I have NO PHONE. I really need a phone. I have several doctor...
Read full review of Assurance Wireless
Affordability connectivity program
These scumbags/scammers are keeping my acp program. I never knew I signed up for it. Now that I need the credit for my home internet provider I cannot get it because assurance wireless is keeping my acp program active so assurance is getting paid monthly for services I have never used the phone and the a/c have been closed for months and the acp expired 10/1/2023, but I was told by acp and internet provider say that until assurance completely closes the a/c I cannot get the credit. I have been trying to reach them for 2 months, and they dont answer their phone [protected], their street people claim they cannot help you close the acp. Filed a complaint with bbb, no response.

My phone number [protected].
Desired outcome: MY A/C IS CLOSED. CLOSE/REMOVE MY ACP INTERNET CONNECTIVITY FROM YOUR COMPANY.
Customer care service, process
You have one of the worse customer care employees I called in 3 times my last call I even had a Tmobile Rep on the call and it was poor service.. The process of filing a claim is also horrible your Reps should be able to assist on any question about locations even if we have an appointment already. Tmobile didnt update my new address which is almost a year ago so I took an appointment with the closes location to my old address so I wanted to see if you had anything closes to my new address and thry couldnt assist me. So I am totally disappointed dissatisfied and will be looking elsewhere for my other products.. YOUR COMPANY PROVIDES HORRIBLE SERVICE...
Desired outcome: Training and updating the system on how they can provide better services to the customers
bring your own phone
Why not bring your phone? I have an unlock iPhone XR that can't not be activate on your network. Why? Assurance Wireless sale it for $299. Is it because I do not buy form them? I'm looking into Q-Link which promote bring you own phones. I may be changing company in the near future.

PS-A good thing for Assurance Wireless, they do not have to warranty any bring your own phones.
Desired outcome: I like to have my iPhone XR activate on your network.
Cell phone schok brand
Yes,! I am complaining about the phone they have sent to me the first phone had problem with it not keeping charge a 100%charge would be gone in five hours and the volume button I have too turn it all the way up to the max level in order to hear it even when it is half the level you can not even hear it and so the phone has gotten where it doesn't want to charge at all.
Desired outcome: And so I am using my second replacement phone and still having the same problem and in order to get another replacement phone they said I had to pay a $20.00 shipping fee in order to get another phone .
And I should not have to pay $20.00 shipping fee In order to get another phone at all it's not my fault that y'all keep sending me the same old grapy phone instead of their good one ...
Free phone for unlimited plan
October 14th at 11 am I was hung up by a supervisor when I was trying to get my dad who is on disability, foods stamps, and medicaid the free phone that comes with the unlimited plan he just started receiving. He tried telling me that my dad's phone is still under warranty and can receive a new phone but that he has to pay $20 shipping fee. That is the biggest lie I have ever heard. I used to have assurance wireless and was never asked for a shipping fee and never had a problem getting a new phone for my service.
Desired outcome: My dad gets the free phone like it states on the website.
This review was chosen algorithmically as the most valued customer feedback.
assurance wireless told me on sept.1 2023 i used up all my data for the first time in over a year i have been with them i get a 1000 mins. free a month and 4656.95Mbyte of data a month. i was told it was 10.00 dollars a year for add ons for my data and i would never run out of it again so i did it now im out of data again they are saying that money i have...
Read full review of Assurance Wireless
Collect Your Trust Badge
Be recognized for outstanding customer service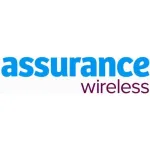 Assurance Wireless

contacts
Assurance Wireless representative

Assurance Wireless
We are here to help
19 years' experience in successful complaint resolution
Each complaint is handled individually by highly qualified experts
Honest and unbiased reviews
Last but not least, all our services are absolutely free