ALCATEL Customer Care Service

15/F, TCL Tower, Gaoxin Nanyi Road Nanshan District
Shenzhen Guangdong
China - 518057

Customer Support Phone Numbers
ALCATEL Complaints & Reviews
Absolutely the worst customer service. You can call at 8 am when they first open or later in the day. Plan on being on hold for a very long time. When you finally get thru there will be a language barrier. I have had a phone of theirs a PIXI 4 for less than 6 months and the phone does it...
December thirtieth twenty sixteen. Wilmer. Electron...??] Don't remember setting a pin to access phone?! Na I cant do any darn thing unless, I have the pin to open or what yell call unlock phone. Why boost calls, I wont again because they saying they cant do anything with it. But why? Alcatraz...
I ordered for Alcatel tablet last week from cyber offer through Carrefour webstore.We got it delivered after 2 days. It was a 2 peice offer and when opened found one tablet not getting charged and not able to on. I sent complaint through one of your complaint site which I found and we went...
Hello, My name is Robin Mayer. I tried to call to customer service number to get help with phone I just purchased. The man was extremely rude. If I asked him to repeat, he replied "What did I just say?" I could not talk to him in a way that would help me get tech support. I asked...
Trying to transfer goverment phone service to another Trac phone. Was told that a new sim card would be mailed to me in 3 to 7 business days. Here it is 1.5 months later and NO SIMS CARD!!! I do not like being lied to. I would really like it if you would get rid of your overseas operater...
I bought an Alcatel Mini for around $130 in April, after the owner of the store telling me that "Its a great new phone, no ones ever had a problem with them etcetc" Yeah sounded too good to be true. Not even a month later the phone messed up. Screen wouldnt work, menu screen kept sliding...
Hello sir i have perchaes a idea 3g cell phone in jan 2014. But my phone is not working properly like (Battery backup and internet coverage and hang problem) main problem is phone not charge with cherger but other side usb chargering working properly. So i will visit the sevrvice center in...
Last summer, I purchased a phone from Cincinnati Bell. It was a flip phone made by a company called Alcatel. The phone was incapable of sending pictures and playing music, even though that was supposedly its main feature to rave about. One day, the charger stopped working. My phone lost...
Recently Discussed Complaints
Consumer Tips & Tricks
Worst rating
Subjects of Wide Speculation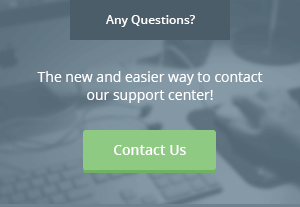 Latest News & Stories
Stay Away
Latest Questions
Latest Groups
Today's Mess-Up Photo