This review was chosen algorithmically as the most valued customer feedback.
So, I had an emergency back home and needed to travel as early as possible. It was 29 April 2022. I was in Canada at that time. I called the customer support and asked for their assistance to help with a ticket as early as possible. The customer support person told me that yeah I can get the ticket but I'll have to pay in INR only and I'll get a call back...
Read full review
Air India
-
Refund and customer care service
I have cancelled and even wrote a feedback on the international flight which I have booked with PNR number J9ZWW on the 12th of February,2022. I was told that I will get my refund within 21 Days but till today, which is the 13th of April, 2022, I still havent received my refund. I have contacted the Customer Care more than 20 times and they are of no use. I need serious help here!
Desired outcome: I need my money back ASAP
Air India
-
ticket refund
My son Sachit Jain booked an Air india for 20th feburary 2021 from Ottawa to Delhi through Flight network travel agent in canada.he had to cancel the flight due to covid travel restrications.

He was assured of complete and full refund by flight network agents at the time of cncellation of his E-ticket 09-3860200830

E-ticket 09-3860200830

order number L6F9Zj

Air india booking reference -HE02j

Air canada booking reference -27RN7D

we in india and he in canada have been running around pillar to post for the past 14 months to get a refund . The flight network staff say air india will issue an refund and the air indai says the travel agent will refund the money.

Dont know what to do despite sending inumerable emails to Flight network and Air india

[email protected]
Desired outcome: please get my son's refund done' so he can visit us in india and meet his ailing grandmother who he hasnt met in 3 and a half yearsplease resolve [email protected]
This review was chosen algorithmically as the most valued customer feedback.
Air India is owned and operates passenger and cargo flights. With a fleet of 109 it travels to 85 destinations. Domestic flights number 60 and international flights the remaining 31. In 2014 revenues were reported at US 8 million and Air India employs over 23,000. If you have a problem and need to contact Air India you will need to use one of three phone...
Read full review
This review was chosen algorithmically as the most valued customer feedback.
Purchased 2 business class round trip tickets from JFK to Delhi flight 102 on Sepember 16 2019 ticket #0987294733228 Jerome Reid. And ticket# 0987294733230 Kathleen Byrskireid through AAA travel agent USA. Via credit card. Flight date was 25th of March 2020. Flight cancelled due to India covid lockdown. Travel agent contacted Air India on Nov 16th 2020 to...
Read full review
Air India
-
unable to deliver baggage
Traveled on AI127 from Delhi to Chicago on November 24. On arrival, I was notified about lost luggage and given yellow paper with promised to deliver the bag to home within 5 days. Despite multiple follow up via email, phone, twitter, on airport counter, there is no update and very rude customer service responses.
After multiple attempt, on Dec 06 someone mailed and mentioned that AI has sent the luggage via UA on Nov 26 via UA6147/26NOV/CVGU flight.
We called United CVG as well as ORD location, visited them in person and they confirmed that AI has not sent any bag to UA.

AI066324 Tag number
Travel date 24 Nov (Del-> Ord)
Priti Prakash
Air India
-
Faulty equipment on air india planes - unsafe conditions for travel
Over 15 hour flight with with entertainment console working and a broken seat that resulted in injury to head twice. The seat was broken and would not recline. Not knowing this first time, I reclined the seat and fell down, hurt my head. Then while I was asleep, the passenger next to me reclined my seat and again hurt my head. Twice I had to endure pain to head because of faulty seat. Air India failed to address faulty seat causing hardship and pain. In addition to seat being broken, the entertainment center was not working. I endured over 15 hours of flight time without entertainment center working. Two flight attendants did not want to help and did not offer to find different seat after individual complaints. When I called USA & Canada: 1888 6341407 (Toll Free), Air India hung up the call twice.
Air India
-
Air India - Refund Delays
I had booked an Air India flight for July 31st. However, due to a schedule change from Air India, I had to cancel my reservation. The customer agent said that the refund shall be issued in 28 days. Little did I know that the customer agents at Air India have no clue how their company operates. Its been 6 months now, and I have still not received my money from Air India. Its a big amount for me, and they have been delaying in issuing it. Every time I send an email, they say that a team is working on it.
Its a complete mental harassment for having to deal with this stuff. Such incompetency and lack of respect for the customers show how the company is being managed. Shame!
I am filing this complaint with high hopes that my refund be issued as soon as possible.
Here's my e-ticket no: 0982135610917
Here's the feedback from id: WB-IEWR0612211713
Desired outcome: I just want my money back
This review was chosen algorithmically as the most valued customer feedback.
I booked my flight for Nov 27th with AI188. The flight was supposed to depart at 11:55AM, bearing started with usual timing, we were in flight for about 2 hours but there was no response about why the flight is not boarding then captain announced that there is some technical issue and it will be delay. That delay took 3 hours and then they announced that...
Read full review
Air India
-
Baggage did not arrive on ai 127, del-ord on november 14, 2021
Please help in tracking my 2 missing bags. I was on the AI 127 flight on November 14th from DEL- ORD (MAA-DEL-ORD starting on November 13th) and both my bags didn't make it to Chicago, along with many of other passengers' bags… all of us were asked to fill out the Air India "property irregularity report" form by the airport staff and said we would hear back within 24 hours… I have not received my bags as yet nor received any phone call/email as of November 21th 2021, I have tried calling the number on the form several times and no one answers and it goes to the voicemail box which is already full, I have also emailed [email protected] and have not received any response, I have been calling the US toll free customer service line for the baggage desk everyday and no one answers the call and my call is ended after several minutes of being on queue. I have complained under the Air India Facebook page as well. There has been no communication from the airline whatsoever!
Desired outcome: I need my Babbage sent to my home address ASAP. I have medication in there that is needed immediately!
Air India
-
Air India - Worst customer service and delayed or no refund
I am going to precise and not exaggerate anything here.

1. Booked my flight ticket from Canada to India. It got cancelled due to covid and AirIndia postponed my flight ticket to another date without informing me. Is that right? Should you not at least contact me using a phone, email or anything just to give me a notice. What if I just think everything was ok and just realize that flight was cancelled on the day of journey? Fortunately, I came to know about this through my friend.

2. Whenever I call you guys for a refund or any support for say, you put me on hold for an hour, only to put me on hold for another hour if my questions are complex. The people are not competent. Why don't there be a facility where you guys call me back at some other specified time, because I or anybody on this planet don't want to waste 2 to 3 hours every time. Many good companies do it

3. So it's been more than 3 months (not exaggerating). Haven't got my refund of 490 something Canadian dollars.

Please give my money back or I am going to speak out like this on every platform I know and in the worst-case scenario, I am going to file a complaint to the consumer court for wasting my time and causing stress by delaying my refund.
Desired outcome: Give me my refund asap please
Air India
-
Air India - Refund not received
Booked three tickets on Air India - 2 of them from Chennai to Heathrow and 1 from Heathrow to Chennai - Cancelled due to COVID and frequent rescheduling of the flight - Was advised I will receive a refund within 21 days and the next time within 1 week in July 2021 - Hasn't happened till now - And every time I ring they disconnect the call.

Ticket numbers - 0982135452895, 0982135452894 ( Chennai to Heathrow )
Ticket Number - 2135331453 ( Heathrow to Chennai )
Case IDs for refund initiated - 11198540 ( Chennai to Heathrow )
Case ID - 11198130 ( Heathrow to Chennai )
appalling customer service!
Desired outcome: To be refunded
Air India
-
refund
tkt no 0982134377027
name soumitra roy
ref J2R13
made several refund requests from 6th of Jan.
i cancelled this ticket and bought another tkt to fly on another date.
request refund on this original tkt. this tkt was bought by payment on the website of air india directly. why is the refund taking so long. it is a simple process. air india should not take so long
Desired outcome: please make refund
Air India
-
Refund not receieved for cancelled ticket
Here are the details for the ticket. I cancelled the ticket on May 7th 2021 and I have not got a refund yet

Booking.Com Details
Booking Reference Number - 4R8BRV
Order Number - 40-274796242

E ticket - 0987602199720
Pnr JDLP2
Passenger - Sasikala Balaraman
Dot - 30th may
From Chennai to NY

I have tried to contact Booking.com through which I booked the ticket and they have told that the request for a refund has been raised with Air India

I have sent 3 emails to [email protected] and [email protected] and no response.

Please help to get the the refund.

James Fernando - 908 239 1558
Desired outcome: Get my refund
Air India
-
Air Ticket Cancelled- No Refund processed sine 8 months
It has been 7 months since I applied for a refund. Tickets details below.
I followed up multiple times with my travel agent in cc here and with air india customer service via email and phone.
No positive response yet.
since I requested a cancellation refund of CAD 6006.6. I also paid a cancellation penalty of CAD 1216.60 on top of the reservation price to get a refund. We were promised to have a refund in 2 months, now it's more than double and no response from you yet. We were promised to have a refund in 2 months, now it's more than double and no response from you yet.

Tickets details below,

E-ticket AI 098-3860090223 for Masanam Sundhara Konar REFUND NUMBER: 0050326130
AI (Air India): Z9YBV

E-ticket AI 098-3860090221 for Bagavathi Ganesan REFUND NUMBER: 0050326138
E-ticket AI 098-3860090222 for Ganesan Ranganathan REFUND NUMBER: 0050326139
AI (Air India): Z9YB0

E-ticket AI 098-3860053364 for Nambi Durai Ganesan REFUND NUMBER: 0050326144
E-ticket AI 098-3860121341 for Venkateshwari Masanam REFUND NUMBER: 0050326148
E-ticket AI 098-3860121342 for Neiruban Nambi REFUND NUMBER: 0050326151
AI (Air India): HMW4Y

Thanks
Nambi Durai Ganesan
905 975 4061
Air India
-
Refund of air tickets journey cancelled
This is to inform you that, we cancelled our tour programme of Jodhpur from Mumbai dated 21 April and return 25 April 2020 due to Covid restriction and nationwide Lockdown. We booked Air travel tickets of two persons through Make My trip which please give us the refund for the same immediately.The tickets are attached herewith.
Thanks
Subodh Labde
9920881903
Air India
-
Luggage
I travel from Indra Gandhi international airport to YVR Vancouver airport on 21/April/2021 at7:00am I didn't find my luggage on YVR Vancouver airport.I have two luggage of red colour and of same size and weight is 25 to 28 kg The luggage was full of useful things and I have nothing for use it very difficult for me to purchase such items again please help me in finding my luggage.
Air India
-
Ticket cancellation - refund amount not credited yet
Hi Team,

I booked one way tickets for my Wife and Kid (Ref: HBPEF, ETicket Numbers: 0982135368584, 0982135368585) on 8th April 2021 using AirIndia Portal. I used my credit card for the booking (USD: 971.50)
I cancelled the ticket on 5th May 2021 by calling customer care and requested for refund. I sent multiple emails since then and did the escalation.
When called customer care today, I got the status as 'Refund Approved' on 9th June 2021.

I haven't received the amount yet and amount not credited to my credit card yet. I need to pay my credit card bill, kindly credit the refund to my credit card soon.

Details on the request:

AirIndia Case Number: 10001047
RA Number: 0986914395YFV

Thanks,
Pavani
Desired outcome: Request Refund
Air India
-
flight refund money not yet refunded
My flight Air India got cancelled due to operational reasons, and i had given request on 22nd April 2021, & again on 4th May 2021 for the refund and still there is no communication from Air India till now. When called customer care last week they told we have forwarded Refund Application 4001015907 for 098-4722410525 to Air India on 28 April Request you to please intervene and get it resolved. Below is the ticket details.
PNR : ZDM90

e ticket. 098-4722410525

Regards
shahnawaz Alam
9830479957/9674916657
Was this information help
Air India
-
None existent customer care, incorrect information resulting in huge costs for us
We booked two business class tickets with Air India from Delhi to London Heathrow in May 2021.

As we were relocating our entire lives to the UK, we needed to purchase extra baggage. As a professional musician, I had instruments and equipment that also needed to be flown back to the UK along with us.

In order to reduce confusion and save time at the airport in the middle of the pandemic, we searched the Air India website looking for information on purchasing extra baggage. When we were unable to find the information required online, we resorted to calling Customer Care. Unfortunately, this was a pointless exercise. We ended up speaking with customer care on 6 separate phone calls to try to gather the correct information, each time was an extremely frustrating experience with conflicting information.

Firstly, we would end up waiting for up to 25-30 minutes on the line before an 'executive' actually answered and spoke to us. Most times, the line was extremely unclear and after finally getting through to someone, the call would eventually disconnect (meaning we would have to start the whole process again). In other cases, the executive would have very weak English and wouldn't be able to answer our questions - which would lead to them hanging up on us! Whenever we were lucky enough to get through to an executive who spoke English and managed to stay on the line, almost every executive would give us conflicting information on purchasing extra baggage.

Our main requirement was to know if we could check in 2 guitars with our check in luggage providing that our suitcases and the 2 guitars all came within the allocated weight allowance. The only piece of information the customer care executives agreed up and confirmed with us was that each passenger could indeed check in one guitar at no extra cost providing that the overall weight of our luggage was within the given allowance. Just to be safe, our travel agent spoke with the airline separately and it was also confirmed to her that we could check our guitars in at no extra cost (providing our overall weight fell within the allowance).

Having confirmation from six calls to Air India customer service as well as a seventh confirmation from our travel agent who also spoke with the airline, we packed our bags accordingly. In order to make space for the weight of the guitars, we intentionally packed much more conservatively than we would have otherwise. Despite the fact that we are relocating, we packed less than we needed in order to be able to check my guitars in.

Once we arrived at the airport, the staff at the Air India counter bluntly told us that we would need to pay an additional 15, 000 rupees per guitar (roughly £150). We explained our situation and mentioned that Air India's own customer care centre told us we would be allowed to check the guitars in. We eventually spoke to a manager and explained that we had come with an expectation that was set by Air India's customer service. Sadly, the manager spoke to us rudely and told us that 'the people at customer care don't know anything'. We ended up pleading with them for over an hour, playing them recordings of our conversations with customer care in which we were told we would be able to check in the guitars at no extra cost. The manager remained unapologetic, repeated that nothing could be done and walked away. We were offered no apologies or explanation for the conflicting information from Air India. Instead the staff and manager at the counter simply pointed the blame towards the customer care and advised us to make a complaint online. They repeated that customer care 'know nothing'.

In the end we were forced to pay extra for our guitars. We had already paid for more expensive tickets as we needed the extra luggage allowance, only we didn't get to make full use of that allowance as we were keeping our weight down to accommodate the guitars. Worse than the misinformation and the additional cost was the attitude of the Air India staff. They were not willing to accept any responsibility or offer any additional help, let alone a basic apology. We have been put off travelling from Air India ever again.
Desired outcome: I wish to receive a full refund of the money I spent to check in my guitars.
We are here to help
16 years' experience in successful complaint resolution
Each complaint is handled individually by highly qualified experts
Honest and unbiased reviews
Last but not least, all our services are absolutely free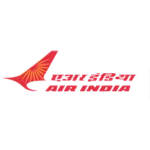 Air India contacts