Alaska Airlines complaints
37
Alaska Airlines
-
Fraudulent Credit Card Opened on My account
On or about June 15th, you opened a credit card with Bank of America on my account. I did not order or request this card and have no business with your company. I have contacted BOA and have put credit freeze on my accounts with the reporting agencies.

While the address on the account is mine, I'm sure you can do an investigation and figure out where this activity originated. Then prosecute the perpetrators to the extent of the law.
Desired outcome: Contact BOA and the reporting agencies to remove any mention and inquiries on my account concerning this activity.
This review was chosen algorithmically as the most valued customer feedback.
I booked a ticket for may 4 2022 from chicago to davao singapore airlines philippines with stop over in san francisco. I have 4 bags and alaska airlines charge me $450.00 and when i arrived san francisco i was charged again by singapore airlines in the amount of 550 us dollars . This i too much without given prior information. Lydia -[protected]
Read full review of Alaska Airlines
Alaska Airlines
-
Lost baggage and subsequent claim
I am from the UK and recently travelled on a domestic flight from San Francisco to Los Angeles with my daughter. My case was mis labeled by the desk clerk and sent to Chile. The case was finally returned 6 days later. I was told I would be sent a voucher to cover interim assistance for clothes and toletries, it then transpired the vouchers would not attach to UK bank accounts so it was agreed that I could buy clothing and toiletries myself and send over the receipts to claim.

I also raised the question of the cost of telephone calls to both the LA and Seattle (head office) offices as between myself and my daughter we had clocked up around $250 in cell phone costs.

lastly I was told that for the onconvience caused I would be sent a discount code to cover the inconvenience caused. I explained that a code for US domestic travel would be of no use to me as I live in the UK and not expeting to travel internally in the US. I was inforemd that it wouldn't be a problem as we could be issued with a code with partner airlines including British Airways. I was happy with that.

I have since received notification that I would receive around 50% of the claim for clothes and I have accepted that there are items on the reciept that will not be applicable. However, I have now been told that payments for cell phone charges are not 'policy' and therefore will not be returned, when I disputed this I was told I should not have been calling. At no point was I kept informed and my only option was to chase. I sent emails and received no response and was left on hold for sizeable amount of time and at £0.89 per minute this soon adds up.

Lastly I have now been told that Alaska are not able to offer a discount for partner airlines, again not 'policy' despite being told otherwise.

I spoke to a supervsior within the central baggage office and asked for the complaints procedure and contact details and I was told quite abruptly that the info can be found on the website. There does not appear to be an email address on the site, just a phone number which I have called and the message announes a 3-4 hour wait.

My last communication with Alaska was the 6th June and I was told the payment would be in my account by the end of that week. I am still waiting. I have checked with my bank account to see if there are any pending payments and there are not.
Desired outcome: I would like to be refunded for the cell phone calls and I would like a reasonable discount code for a partner airline/s to cover the whole inconvenience of the error which in no way was caused by myself.
Alaska Airlines
-
Service
Alaska Airlines Customer Care

PO Box 68900 – SEAGT

Seattle, WA [protected]

Dear Customer Service

I paid the expensive fee for first class to take my 84 year old mother to Anchorage and to have wheelchair service, Ticket # [protected] i was so upset that at none of the check points had wheelchair accommodations. At first I went to first class (and I fly every month to and from as i live in both states as does my husband and son frequently on your airline). I only purchased first class because my mom had two open heart surgeries and can't walk far, so I paid the price to get wheelchair access which the representative on the phone did assure me I would get. When I got to Philadelphia the first class representative told me to go to a center kiosk in the airport and wait in line, the lady there was extremely rude and told me i'd have to wait at least 45 minutes to get a chair, my mom had to sit, we almost missed our flight which we were really early for, except it was so delayed that i was able to get her up there. No chair came, I ended up taking a chair from a lady that got off and had to push it myself, when I got to the boarding room, i get a phone call that my chair is ready 2 1/2 hours later to come back down to the main part out of tsa and start over again, i thought that was ridiculous, and i was boarding and would have missed my flight, then I get to seattle there is no chair, no person nothing, so I have to leave my mom alone and search all over the airport for a chair and try to get her on the monorail from N gate to D which was ridiculous. I only paid for first class to get some assistance, the same thing happened going back except in seattle they had a chair, in philadelphia they told me I could push it and they left. I fly your airline all the times over 80 in the last few years. Look me up, and my husband, and my sisters and my family etc. I will look to use American moving forward unless you make good on this. I certainly feel i should be awarded first class tickets round trip after what I went through for her next trip. I spend a fortune on flights to and from Alaska monthly with family members and would like first class round trip tickets to show my mom a better experience next time with wheel chair access.

Thank you.

Gundi Arnold Mileage Plan Number [protected] Ruby Status

With passenger Kunigunde Gauch Mileage Number

Confirmation Code was ASXVAD

Flight 1331 Philadelphia to Seattle on 4-22 all flights purchased with my Alaska card

Flight 93 to Seattle to Anchorage on 4-22

Anchorage to Seattle Flight 116 on 4-29

Seattle to Philadelphia Flight 1348 on 4-29
Desired outcome: Two new tickets with a wheelchair
This review was chosen algorithmically as the most valued customer feedback.
Dear everyone, I want to preface this complaint by saying that until now, I have been very happy with Alaska Airlines services. I recently filed a complaint about receiving a single voucher -- that I can't use -- in return for having my flights from Portland OR to Anchorage AK rescheduled three times, making me late by 3 days to a residency in Alaska. I...
Read full review of Alaska Airlines
Alaska Airlines
-
Doubled miles needed to re-book a flight to another date due to Covid number spiking again in Oregon
2 years ago I scheduled 2 one way first class tickets to Kauai for my wife and my 40th anniversary. My wife has never flown first class and since it was our 40th anniversary, I wanted to do something special. I didn't have enough miles for flying first class both ways, so I booked 2 direct first class tickets for the trip over, which were 40, 000 miles each.

Due to Covid I moved the date out to this February, and again decided to push the date out, due to numbers spiking in Oregon with the variant. I reached out to an agent at Alaska Air, who said to cancel the existing flight, and re-book for the new date, which I was looking to schedule for this September. When I went to re-book the same exact flight, but at a later date, Alaska had doubled the number of miles needed, from 40, 000 miles each to 80, 000.

I reached out their Customer Care for assistance, and was stonewalled. I reached out to Ben Minicucci, Alaska's CEO, and he pushed it down again to "Customer Care" and the response I got was, we aren't going to provide money (which I wasn't asking for), and we're not going to provide me with another 80, 000 miles (also, not what I was asking for). I simply want to re-book my flight, for the exact same flight, 8 months out, for September 16th, for the same exact flight (Alaska flight 1416). The only thing I am looking to change is the date.

I also reached out to Sangita Woerner, who is Alaska's VP of "Guest Experience" at Alaska. Thus far there has been no response back to my 2nd request from Customer Care, Ben Minicucci's office, or first request to Sangita Woerner's office.

My "reference number" with Alaska Airlines is 7101539. My Alaska Airlines mileage plan number is [protected], and I also have an Alaska Airlines Credit Card.

I believe my request is simple and extremely reasonable. Same flight, different day, same number of miles for the same flight, just on a different day.

I greatly appreciate your assistance, as I feel I have fallen into a black hole with all of the people I have reached out to at Alaska Airlines.

Sincerely,

Joe Beede
12613 N.E. Shaver St.
Portland, OR 97230
[protected]
Desired outcome: Simply want to book the same exact flight at a later date for the same number of miles I used orginally, but had to change dates due to Covid numbers spiking.
Alaska Airlines
-
Covid Vaccine
What has happened to Alaska Airlines. You have lost sight of the good airlines you used to be. You respected customers and freedom. Now you are such a weak hearted company that you will obey the wrongful executive order for employees to be vaccinated. If you go down this road, when will you stop? Try to remember the old airlines you once were. Stand up for justice and freedom. Protect your employees from false and harmful illegal edicts from a bad President. Your employees should have the right to choose, just like customers. Stand up and fight. Dig deep and remember who you are and what you represent. Don't let our bad corrupt government dictate how to operate your company. Standup and fight, even if it costs you. I own much stock in Alaska Airlines and will gladly loose all the thousands, if that's what it takes for you to protected your employees and customers from the federal government, which has now become an enemy to the public. Please stand up and do what is right...
Desired outcome: Fight back, let employees have their choice and do what's right.
Alaska Airlines
-
Poor Customer Service
TRIP FROM HELL! - July 13, 2021
Flight 1242 boarded on time. After the doors were closed, the pilot announced we would be delayed for 1 hour due to fog in SEA. After 20 minutes, pilot announces Seattle will hold our connecting flights, so don't worry. In 4 more minutes we took off (take-off delayed total of 24 minutes. Arrived SEA at 11:03 (total delay of 27 minutes). Pilot urges passenger to let a few passenger with an international connection to deplane first.
Deplane and run to my gate (flight 2096) arriving at 11:19am. Boarding gate is closed. No boarding agent in sight. Head to customer service desk. 2-hour wait to see customer service agent, because of a long line due to people on the same flight missing their connection. Alaska DID NOT HOLD THE FLIGHTS! Why did the pilot lie or was he just misinformed?

Agent says no more flights scheduled to ALW that day. I ask about flight 2086 at 10:52pm. Agent can't find 2086. I suggest she use the flight number. Agent finds and books me on 2086. After leaving customer service desk, I notice I am booked as "standby." I return to service desk and inquire. Another agent overhears and shows agent how to book. I get confirmed flight and seat assignment.
Assigned to flight 2086 leaving at 11:55pm. Told 1 checked bag made the 2096 flight and 1 bag was in baggage processing downstairs. I questioned the agent and was assured the 1 bag did indeed make the flight (they lied).
Proceeded to baggage claim to retrieve my 1 bag that didn't make the 2096 flight because baggage wouldn't answer their phone when the service desk called. Took 1 hour to talk to an agent and then 2 more hours for the staff to find my bag. (bag was originally carry-on but had to be checked because of "no overhead storage on flight 1242).

Wait 12 hours in airport for flight 2086. At 10:52pm boarding time announcement flight is delayed. At 11:55pm departure time announced flight is cancelled due to mechanical difficulty.

Back to customer service desk wait 1 hour to see agent. many passengers that tried to use gate agent joined us because it soon became obvious gate agents didn't know their job. I am informed that the earliest available flight is 2086 leaving on July 15th!

Another passenger suggest we book a flight to PSC (Tro-cities) instead of ALW and drive to ALW from there. She has a brother who can drive us. Four of us agree and have agents book us on flight 2102 leaving 7:55am on July 14. Also, we are booked into the Holiday Inn for overnight.

At 6:00 am I wake-up and realize the alarm didn't work. I run down stairs at the hotel and arrange a cab to the airport. Tell the cab driver to hurry. I arrive at 6:30am. I talk to n Alaska customer agent to see if she can take to to the check-in desk front of line because I have such a short time. She refuses to help me stating they are not allowed to let people skip the (Alaska check-in) line for any reason. I manage to get the attention of a TSA agent. He helps me skip the TSA line in return for signing up for a trial CLEAR membership. I get to the boarding gate 2 minutes before boarding and successfully arrive at PSC after which time the aforementioned passenger has her brother drive us to ALW.

Go to ALW to retrieve my suitcase that supposedly made the original flight 2096 on July 13. Agent says bag isn't there. Had agent trace bag. Bag is still in Seattle - original agent in Seattle apparently lied to me, because this agent can see the bag DID NOT MAKE THE 2096 flight. Furthermore, I noticed Seattle baggage did not pick-up this agents first 3 calls and when she used a different number, they hung up on her. Eventually she got through and managed to get my bag sent to ALW where I picked it up.

1. Promised to have connecting flights delayed. - did not
2. Actually arrived before original 2096 left, but because of 30 minute rule had to wait 12 hours.
3. Agents after original 2096 flight didn't know how to do the booking so I had to repeat it.
4. Agents LIED about the bag going to ALW.
5. Gate agents totally incompetent after flight 2086 cancelled resulting is longer service desk times.
6. Agent refused to help when I was late for flight 2102.
7. Seattle baggage refused to help customer service agents at SEA and ALW.

THEY NEED TO DO SOME SERIOUS TRAINING AND HOUSE CLEANING!
When I was waiting to retrieve my bag in Seattle, I overheard the baggage agents telling each other to just ignore the calls from customer service. The baggage agents also had a VERY BAD ATTITUDE towards customers.
Desired outcome: Train your staff -
Alaska Airlines
-
Alaska airlines changed my flight and was very disappointed with the rep attitude on trying to accommodate me
I pay for the main fare in order to pick my seats (husband has a bad knee and I get motion sickness) and get as close to the front of the airlines as possible. Alaska cancelled my nonstop flight #141 leaving 7/14/21..reservation MOVDAQ and put me on a new nonstop flight leaving LAX at 7:45PM arriving 11:59 PM flight into Anchorage which did not work because our final destination was another 3 hours away by car. So when I contacted Alaska I ended up speaking to a supervisor Kit nd when trying to rebook on another flight for the same day (with only one choice flight #97 out of Seattle that arrived into Anchorage at a decent time in order to drive another 3 hours to final destination without have a 10+ hour day, the only seats available for two was the 2nd to last row or only middle seats sporadically. When I explained to the supervisor Kit that I pay to pick a seat, she said "your fare does not guarantee a particular seat, only a seat on that flight". I've never in 30+ years of flying with Alaska have been told that or had a problem with the seat I originally booked. Otherwise, I would just pay for the saver fare and take my chances with a decent seat. We couldn't change to the day before for flight changes because this would now affect my rental car and paying more for an extra day just because Alaska cancelled my flight. She also informed me when I asked if we could have seats in row 11 or exit, she explained those were reserved for elite and loyal members "in case" someone needed to book that flight. After much frustrating conversation, she moved us to row 15. When I asked if we could have row 11 because 15 doesn't recline, she said no . I am so frustrated with the lack of customer satisfaction, that I am now reconsidering future trips with Alaska Airlines.
Desired outcome: We should have been accommodated to a seating assignment that satisfies the customer like row 11.
This review was chosen algorithmically as the most valued customer feedback.
original reservation was June 2020. AlaskaAir cancelled it hindering our ability to arrange seating and plans so changed to June 2021. Yesterday Alaska made changes agin that hindered our seating and trip plans. Had to cancel SFO plans and deal with seating issue. Ruined our trip. all they could say is credit flight for another time.
Read full review of Alaska Airlines
Alaska Airlines
-
changing my flight and not telling me
On Feb 15, 2021 I was booked on flight 3442 from Sacramento to Boise, leaving at 6:40. This was changed to a flight that left at 2:30. I was never notified. I found out when I went to check in. I was in San Luis Obispo, CA at the time visiting my mom who is 92 and has dementia. I woke up at 6:30a.m. to get ready to go see her before having to leave. This is when I found out that I was leaving at 2:30 not 6:40. I had to leave SLO without seeing my mom. I didn't get to hug her, tell her goodbye or tell her that I love her. This trip could be the last time I see my mom alive. I should have had plenty of time to spend with her before leaving, but you guys changed my flight and I didn't get to see her. This was very upsetting. I called and the rep told me that my original flight didn't even show up on her screen! When I got home I filled out the survey, twice before I heard from someone. I got an email from a Andrew, supervisor with customer service in Boise. I responded to him with my information. I still have not heard back from him and that was 10 days ago. I have flown on Alaska airlines 5 times in the last 14 months. I fly with you because of the fares and the non-stop (when it's available, because of COVID I know that this was not always an option.) Please respond. byra.[protected]@yahoo.com
This review was chosen algorithmically as the most valued customer feedback.
I am so upset with Alaska Airlines. On Jan 4, 2020 (EKGLOW), I was checking for flights to KOA, I found a flight on Alaska and was enticed into booking it because of the Alaska Credit Card Promotion which would have given me a $200 statement credit off of the cost of my flight, along with other perks such as a Free Checked Bag. So I completed the online...
Read full review of Alaska Airlines
Alaska Airlines
-
flight delayed
Hello,
My name is jackie cenan. My flight today was supposed to be at 10:45 am, from lax to jfk new york. The flight was delayed until around 1:20pm. I was supposed to take the train to poughkeepsie at vassar college and because the flight was delayed I lost the last train that goes there. I had to take a taxi to get to vassar which cost me $480. I'm asking you, alaska airlines, to refund me the money i've lost. (the train would have cost me $35) please understand it is not my fault, I needed to be at vassar by today, and I don't think I should pay out of my pocket.
My email address [protected]@vassar. Edu or [protected]@yahoo.com
My phone number [protected]
Please respond to me,
Jackie
Alaska Airlines
-
delay compensation as described on website not given
My daughter was booked on Alaskan Airlines flight 237 from JFK to LAX on the 9th August leaving at 1pm. It was booked through Expedia. Confirmation number Q2XW39. She was told that the flight was overbooked and she should wait for her name to be called to be assigned a seat. Her name was never called and when she asked at the desk for information they said that someone with her name (Anna Rebekah Barr) was already on the plane in seat 17F. She had been at the desk in good time which should be verified by the security cameras. There was a lot of confusion as they tried to work out what happened but my daughter was told that she would need to wait till the next day to fly and they put her up in a hotel. This late arrival affected all her plans for that weekend. Looking at the website it states that she should be entitled to compensation as shown in the photo below but phone calls with customer support showed that they were unaware of this policy and they didn't know that the flight was overbooked. My daughter said that a family had volunteered to travel on a later flight. It does seem a security risk if they allowed someone to fill a seat who was not the person they thought they were. If Alaskan airlines state on website that this is their compensation policy for delays they should honour that.
Alaska Airlines
-
request a refund.
I purchased two tickets with this airline and im really upset because I ended up not using those tickets which I payed $158 each.
I called and they said I would get credit for it with the airline and I never did. I never got my money back either! Now Im getting charged again for a complaint I made to my bank account about it. I want my money back!
I purchased this tickets on 11/20/2018 for $158 each ticket. I just want my money back.
Alaska Airlines
-
customer service/luggage
Good morning Alaska Airlines,

Im writing you in reference to a recent experience I had with your Airline. Below is a description of my flight itinerary.

21 Dec Anchorage - Portland Flt 134, seat 23 C
21 Dec Portland - Seattle Flt 2254 seat 8B
21 Dec Seattle - New Orleans Flt 788 seat 18B

My experience from:

Anchorage- Portland

was good with the exception of it being delayed.

Portland - Seattle

is were things became interesting. Our flight was delayed twice because of crew members being late. At first thought was isolated however multiple aircraft were postponed because of this. My flight arrived as my flight to New Orleans was supposed to take off and they held the aircraft at the gate for our arrival.

Seattle - New Orleans

I was concerned my luggage would not make it on time. Which turned out to be correct.

I meet with the representative near carrousel 11 and explained what happen. She stated that my luggage would arrive via American Airline around 1100pm, ( when I had arrived at 430pm) she also stated that I would need to return to pick my luggage up. I stated that this did not seem to be a good solution and if I got a hotel room for the night could my luggage be brought to me. She said that she told me it would be arriving via American Airlines and that she had nothing to do with it. I told her that this seemed odd when Alaska Airlines prides themselves with 20 min baggage delivery to the carrousel.

I also then asked for her name since the lanyard she was wearing was turned around backwards. She said "why so that I could make a complaint", I responded with, since you work for a company and are in customer service, I should be able to know your name. She would not provide me her name. I then asked if I can talk to your supervisor? She then stated the supervisor was not at work. I said can I talk to someone else in charge and she said that there was no one. I asked if she was in charge and she stated that, that is not what she said. I then asked if there was a number I could call or email and she again refused to provide information. I was becoming frustrated with the situation and decide to walk away.

I then walked over to American Airlines and explained that Alask Airlines had arranged for m y luggage to arrive on one of there planes and asked if they could have it delivered to an hotel if I got a room (as I live in Biloxi and did not feel like waiting from 4300 1100 pm and then drive for 2 hr). She stated that they could not because I last flew with Alaska airline and that violated some rules and liability (really nice to deal with the AA workers). She then went with me to talk to the Alaska Airline individual, but she was no longer in the office by carousel 11. She then called and asked for a rep to come down stairs. I waited about 20 min and no one came down. I then notified the American Airline worker that I would get a hotel room and return in the morning for my luggage.

 -Side note is that I was in Alaska looking to buy property and if and when I did would be using Alaska Airline to travel between Alaska and lower 48. I will seek alternative means if this employee represents what your company stands for.

Issues:
Multiple delays (somewhat understandable this time of year) I do not get multiple flights not having a all crew members

Customer service:
Refuse to provide her name. Refused provide supervisor information and refused to assist with delivery of luggage. Refused to provide email or phone number. This resulted in me having to find something to do for 6 hours after a long trip or get hotel room. I elected to get hotel room at an additional expense around the holidays. This was my decision, but if my bags could have been delivered to my home I would not have felt the need to make this decision.

*** I have been in the military for over 15 years and travelled more times than I can count and this was one of the most rude individuals I have ever dealt with in a customer service position.

Please feel free to call me if you want to discuss these issues further.

Kenneth Martin
This review was chosen algorithmically as the most valued customer feedback.
My husband and I had planned a birthday trip to Portland Oregon, leaving on April 10th, 2018. Sadly, he was just diagnosed with ALS, and due to his unexpected retirement from his job, at 48 years old, , we had to make the decision to cancel 5 days before we were due to leave. We were comforted to know we paid for the travel insurance, and happy to get a...
Read full review of Alaska Airlines
This review was chosen algorithmically as the most valued customer feedback.
Hello, I am typically not the guy to complain about things or ever had a bad service with Alaska Airlines but today was different. I was on a flight today [protected]) number ( 80) from Anchorage, AK with a layover in Seattle Wa with my final destination in Portland, OR flight number (2751). The start of my trip started out bad when my flight was delayed...
Read full review of Alaska Airlines
Alaska Airlines
-
We will never fly Alaska Airlines again
It is horrible. Only their airlines never fly due to weak weather conditions while the others do. Everything would be ok, if it happened to me, I would probably never pay attention. But it was about my 15 yo daughter. I sent a couple of emails to complain trying to resolve it, but they didn't do anything. My girl had to spend 10 hours in an unknown city waiting for their next flight because they couldn't do anything. Never again. We're done with them.
Alaska Airlines
-
Bereavement
My grandmother passed this past week. While she was in the hosptial my mother booked a flight down there. We called in asking about a bereavement fair, and the gentleman on the phone mentioned it would be 15% discount. But since she had not passed he couldn't offer the discount. He mentioned nothing about having to have a "full flex ticket", and inferred he could refund the amount to my card (as opposed to manually entering a discount when booking the ticket over the phone)

When she passed a couple of days ago, I purchased 3 more tickets for the rest of my family to attend the funeral. It cost of $2, 000 - which based on my previous interaction - lead me to assume I would get credited 15% of the total.

Fast forward - the manager on the phone I spoke to tells me the following:

She would cancel the tickets
Charge us a 100 cancel fee per ticket
Re-buy the more expensive "full flex tickets"
Effectively saving is zero money

I was informed by a friend (who happens to be a flight attendant for your company), that alaska was too customer satisfaction for 6 years straight with JD Power. I have to say, I received zero help, and was shown zero compassion for my situation.

Please explain how 15% from a ticket that costs 30% more than your cheapest ticket is going to save me any money?

A simple refund of 15%
We are here to help
16 years' experience in successful complaint resolution
Each complaint is handled individually by highly qualified experts
Honest and unbiased reviews
Last but not least, all our services are absolutely free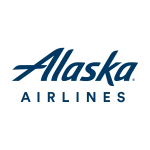 Alaska Airlines contacts