Aaron's
-
Washer &Dryer
I rented from aarons and at first the washer did not work but now the dryer don't work i called them about this i had no reply until 2 weeks ago now they will not replace this Dryer. I started this on 1/4/22 now it is been this long but told it will be longer i have the club protection but that don't mean anything to the people in this store #c0240 do i have to put this on facebook about your store?
Aaron's
-
Outrageous price!!
Just want everyone to know..

I used to work at rent a center so I have inside information. These rent to own places sell cheap furniture at outrageous prices! I'll break it down…

Rent to own recliner 90 day same as cash price is $800.00. Same exact chair is $399 brand new!

If you go into payments, cost will be $1600! That is A 249% markup! Loan sharks only charge about 70%!

Don't do this! And these stores need to be regulated! They are ripping off people! And let's not forget the 5 calls a day! Shut them down!
Desired outcome: Regulate their markup. Absolutely ridiculous.
Aaron's
-
Replacement of merchandise
I am writing a complaint due to my merchandise not being replaced after the hurricane. I have been contacting Aarons cooperate office for over a year now and finally was told to wait until the Lake Charles location opened back up (in which I did). Now since the store has reopened, I have been having trouble getting a replacement for furniture I had paid of and had insurance on. I had to continuously call and go to the store to even get a response (which was another hassle). Finally I call on last week and spoke with Lisa the store manager (Lake Charles store) and she informed me that found me a bed set that is used. I told her that is fine because my previous bed set was pre owned by one owner. I did inform her that I would expect my bedding (mattress and box spring to be new because that I got brand new). At the time of the phone conversation she agreed that it will be new. We then set a day for them to deliver my merchandise which was 1/22/2022. Now here comes where my chaos came in to play. When they arrived, they originally informed me that I would be the first delivery of the morning, well that did not happen. The delivery truck did not show up until 2. I took in consideration that they may have had other deliveries (but if you inform someone of certain time, then that should be it). Now since the delivery guys made it and started unloading the merchandise, I notice that the mattress was unwrapped out of the plastic and not new and the box spring had holes in it and scrapped all on the side, the night stand leg was falling off the minute you moved it. The driver then called Lisa and she informed me that this was not her store problem and that it was the lake charles previous store issue and she is just trying to fix it. That did not sit well with me at all, because in the times that I have called Corporate they inform me to wait until another lake charles store open so they can replace my merchandise and that is what I did. Now back to the delivery guys setting up the merchandise. When they were trying to put the bed together, the pieces were not fitting at all because they continued to fall off. So they took the merchandise back to the store in which i knew that it was going to be another issue. Now today I called 1/24/2022 and spoke with Lisa and she was unprofessional the entire time. She had me on speaker and made it seem like I did not want any of the furniture. When I informed her what happened she stated that nothing was wrong with the bed set. I told her yet again what was wrong with the bedding and she still denied and went on to say that her regional manager told her to look further into my account because the claims dept paid off any and all accounts that had a balance. I informed her that my merchandise was paid off and i just had insurance on it. She was not trying to hear that part. So, I continuously asked her who else can I speak to regarding this matter and she stated no one but claims, but claims sends me back to the store each time. I never had this problem before of getting my items replaced after hurricane. Something needs to be done about this. It is not fair to lose everything in a natural disaster and have insurance on things nd still can not get a replacement.
Desired outcome: Getting my br set replaced
Aaron's
-
Samsung 18 cubic fridge
I have been with the Aaron store in Melbourne Florida, for over 6 years. This is the biggest and worst experience I have Head with the company thus far. I got out of excited finding one last refrigerator in the size that we needed in a different location. It was transferred to the local store by me and when I received that it was all dented up and cracked on the inside. Samsung came out and took Pictures of the damage and explains that they could not repair it it had to be replaced. The employee that sold me the refrigerator including the Manager, have not taken the proper steps To reconcile the issue. The employee actually admitted to denting the part of that fridge. I am very upset with this result of now I'm in a predicament aarons Please can you help
Desired outcome: Money vaca and reduced price on replacement
This review was chosen algorithmically as the most valued customer feedback.
I signed a contract back in 2020 for a stainless steel refrigerator in it took 9 months for us to rerecieve the door shelves for a $1200.00 fridge. After at least 25 phone calls to finely receive them. Then in October 2021 I signed a contract for a big TV. The supervisor of the store talked me into taking the floor model for $15.00 off monthly payments. My...
Read full review of Aaron's
This review was chosen algorithmically as the most valued customer feedback.
I applied online for a living room set with Aaron's about 11 months ago now when I applied I had applied for this amazing set that would have been perfect in our condo I was super excited and was waiting for it to be delivered. Well after two months I had not received the order I applied for but one day I was looking through my emails and I saw a email from...
Read full review of Aaron's
Aaron's
-
So tired of being harassed when they're not doing their part by stop overcharging me and give me miss some some of my money back
I have been asking for over 2 months for them to go to my account because they've taken double payments out and they told me when I call to make a payment that I was not due for another two weeks and that after that every single month there's late charges I was told that they were going to take the late charges off it's been two freaking months and this is not off. They have my phone number but they call my references on the list instead of me they've smelled me a correspondence telling me to come into the office to bring my account up today we can negotiate but I've been trying to do this for two months I'm not going there at this point I don't want to deal with them or talk to them.
Desired outcome: They need to go away or credit my account all the extra charges. They do that part I'll pay my bill
They are very unprofessional nobody does what they say they're going to do and the nicest person in the building can't even talk to the customer wonder why! I would not be harassed I would not be talk to you any kind of way and that would not be disrespected
Aaron's
-
Couch set with usb plug in built in
I am renting to own a Couch set with USB plug in but it came with no cord's for the USB to work it should of never been sold without the cords. It's like buying a defective electronic device. It automatically decreases the value of said merchandise almost in half but I'm paying full price as if it worked as I thought it would at first with a promise of getting the cords. I finally gave up on the cords and asked for a slight discount with no luck. I feel like I'm being ripped off. Everybody agrees with me about the issue. why was the couch set even sold without the cords is stupid. that's like selling it with a cushion or 2 missing it defeats the purpose of the particular purchase. P.S. I am going to file a complaint with the Better Business Bureau If we can't reconcile our differences. Otherwise me and everybody I know will post this experience on every social media site we know. And thank you for reader this.
Aaron's
-
Harrasing phone calls per week.
Upon moving here in august/September 2021- By phone, I purchase- washer, dryer, and freezer.
In transferring to a bank here in athens- I would use money orders waiting on bank card, which had to be ordered twice by bank.
Arrons in decatur, has harassed me every single day til they receive the money oder.
I've bought several items from arrons over the years in Tucson, AZ. And huntsville- never an issue. If something came up, they took me at my word, seeing I have impeccable integrity.
This arron is a living nightmare and very disrespectful to me as both a retired senior and disabled.
I could not drive to decatur on my own. I to this day do not receive not one receipt of the payments made, nor a copy of the contract.
Reason, being, they do not have postage stamps.
I was told the arron delivery person would pick up money order- never happened.I told someone would get by with copy of contract. Never happened.
I'm seeking to use my bank card, but to another arrons- huntsville or madison.
I've asked them due to the harrasing calls they call reminders- I asked them to pick up all 3 pieces. They've refused. I am medically disable and this is detriment to my well being.
I've always had a family like relationship with Arrons down through the years.
They trusted me and I trusted them without incidents.
If I cant make payments at another arrons- I'd rather purchase somewhere else.
I actually have good credit- I enjoyed the impeccable interpersonal and humane skills in customer services.
This arrons in decatur is like doing business with Satan himself. A living nightmare. Help.
Desired outcome: Make payments at another arrons or cancel contract.
Aaron's
-
Customer service
I told the team members at Aarons on 1300 Getwell Rd, Memphis, TN 38111 that I had just went back to work and I do not get paid until the last of the month. I was off work because I had health issues and with tbis pandemic going on, it is hard on everyone especially me. They keep harassing me even when I am at work and this kind of harrassment can lead a person like me to be stresseed out and I already have health issues. I was paying and never missed a payment but not they are not willing to work with me. They are extremely rude.
If anybody is looking for furniture, do not go to Aaron Rental because the minute you fall on bad financial difficulty, they will harrass you
Aaron's
-
Repair/Delivery
Paul Weston
420 Lakeside Drive
Bridgeport, CT, 06606

ARRON'S, Store # C1796
4016 Main Street
Bridgeport, CT, 06606

Agreement #35344

My washing machine went out at the beginning of October. After 4 attempts to have it picked up for servicing, I was forced to file a complaint.

The washer was finally picked up, and I've waited 3 weeks to have it repaired. I received a call from the store manager, Sonja, on 11/16/2021, stating that the washer was ready, and that it would be delivered in the evening. Unfortunately, this did not happen

I called ARRON'S this afternoon, and spoke with Jenny. Jenny stated that the reason the washer wasn't delivered as stated, was the fact that there was an issue with one of the workers. This is the reason that I've been given many times since the washer went out.

Jenny also stated that the washer could not be delivered until 11/19/2021, unless I, or someone in my household assisted with the delivery. I am paying monthly for the washer, and servicing, if needed. I, nor anyone in my household should not have to assist with delivery in order to have my leased merchandise returned on a specific date.

I have recorded conversations with both Sonja and Jenny. They cannot deny what was said to me during our telephone conversations...
Desired outcome: Return of merchandise ASAP
Aaron's
-
Bedroom set pick up
I got a bedroom set from Aarons, I got a chest, but needed a dresser. I called Todd the manager and he couldnt have been more rude. he said no plus he wanted money. I called rent a center and they have a bedroom set. So I decided to change to RAC. I have to have Aarons pick up bedroom set in the morning so RAC can deliver in afternoon. This has been going on for 3 weeks. No money, no pickup Todd said. I need them to pick up merchandise on November 15th, early so RAC can deliver in afternoon. Dealing Aarons has been a nightmare. I have tried to get hold of corporate office and all I get is music/ Please get back to me 845 672 4494 Gail Popstein
This review was chosen algorithmically as the most valued customer feedback.
I've been with Aaron's for over five years and it's the first time I've ever need screwed I rented a kitchen stove and a washer and dryer and they only sent out the kitchen stove and the kitchen stove looked like it picked up in a dump and the salesman never included the washer and dryer but yet I was charged for them I have a troybuilt riding mower that I...
Read full review of Aaron's
Aaron's
-
UN75NU7100FXZA smart TV
Told it was the latest model come to find out its 2 years old! Then I got to wondering why all the apps every God dam app is foren russa/Spanish/Albania ECT! then after doing research found out its because the crap TV arrons gave me is zoned for EU not USA! And it's a refurbished TV from Samsung also the screen has vertical banding lines in screen picture looks like shit know for a fact you have to replace the screen to fix! Cost more than TVs worth! So went to arrons here Vancouver wa with complaint showed then pictures of screen with banding lines they told me they would have a repair technician get a hold of me well its going on 2 1/2 months know and still whating WTF!
Aaron's
-
employee
It shows on my account that only mike can call me. I have filed a claim with Aarons club because I lost my job. I have told two people that this week from my local store. I have talked to Aarons club also. Instead, I get a rude phone call from Carolyn who works at another store that is at the Crockett store this evening being rude when I told her that I have a claim filed because I lost my job. She wanted to start screaming and I told her that the only person allowed to call me is mike the manager. I will not put up with that type of behavior from your employees. It sounds like she doesn't need to work with customers. If she is going to yell at me then I will do it back. I have been making my club payments online for the amount it shows due. I missed the one for the 6th but just got that paid and the one for the 20th paid. I talked to Aaron's club yesterday and they didn't say anything to me about it. I am tired of having employees from this location being rude. I am going through enough as it is. I have 4 accounts with yall and spend a lot of money and you would think your employees would be more customer service but instead, they are rude. I called back and told her I wanted to talk to mike and she said I couldn't. I told her, he needed to call me back and if she would look at my account it shows only the manager can call me. Instead, she started yelling again. I am tired of having to make complaints about employees from that store. This is getting old and uncalled for. Something needs to be done about this and how the employees treat customers. They need more training on customer service. They need to look at the notes on the account also. I am not dealing with anyone but Mike because every time I get a rude employee and I am tired of that.
Aaron's
-
sofa/recliner
my name is justine hadden-sexton i rented a sofa, loveseat from Aarons. I only have one payment left but my recliner broke over two months ago. I have been in contact with the Milford de store. Some of the staff have been very rude. I get calls almost every day, for the final payment and I tell them when they come out to repair the sofa they will get the payment. Someone did come out and said they needed to order the part over two months ago. Now they are saying we have to pay the payment or they are not fixing the sofa. They also say there was someone out to fix it twice. No there was not, I have told them that any day after 5 is ok to come we both work. We are also home on Saturdays. I have never had to deal with such unprofessional people, I feel that store needs to better with the people who are there customers.
I can be reached at 856 278-2281
Desired outcome: Fix the sofa or bring me a new one!
Aaron's
-
Bedroom set
September of 2020 I lease a bedroom set when the set was delivered I was not made me aware that the mirror was crack at the warehouse and the headboard had a big hole until after they had the other furniture in the bedroom. I was upset but the guy said that they can order another mirror and headboard so I said ok. (I have paid up front before I got any furniture) In November they was calling for payment and I still did not received the reminding pieces. I went to the store to talk with the manager upset and I told they can come pick up the furniture if they don't have the mirror or headboard, the manager told me that the pieces was there and will be delivered on that Friday before Thanksgiving so I made that payment. The pieces was not delivered and still has not been delivered but my account is in collection now I need this account clear ASAP. Ref.#0821623
Desired outcome: My account is in collection for a full bedroom set that I do not have I need to account to be clear. I just need for this to be handle.
Aaron's
-
Washer
My parents are elderly couple who purchased a washer from this place.my parents tried using the washer after it was delivered and the washer didn't work!Not only did they refuse to change or fix the washer they had my parents still paying for a washer that didn't work! Yes his company takes full advantage of people or elderly people who don't know any better nor have the energy to fight for there rights!
Desired outcome: A full refund
Aaron's
-
attude
they need to check out the staff exspecly the manger michaese very rude i will never rent anything from aarons ever when i pay my suff off i will be shopping with rent a center worried about making sales on the show room what about people like me who are a custmer i have shopped with u guys since 02/02 i will never shop with u guys and the store i am talking about is kings highway in new bedford and my name is terri tripp
Desired outcome: teach staff how to treat new or old custmers with respect
Aaron's
-
Manager
Me and my wife have an account I understand I'm be hind but the manager keeps calling and leaving rude and unremarkable messages in my wife's voice mail and I refuse to make a payment until something is done. If I need to be contacted I can be reached @ 896-443-3695 and this is with the store managed in hillside and bell in Amarillo Texas my name is Charles ward
We are here to help
16 years' experience in successful complaint resolution
Each complaint is handled individually by highly qualified experts
Honest and unbiased reviews
Last but not least, all our services are absolutely free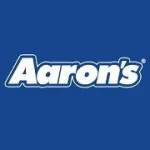 Aaron's contacts